When looking for placement for your candles at well-known retail outlets, positioning is essential to accomplishment. It is also essential to implement a thorough strategy that includes a variety of elements to effectively attract the interest of major store shoppers.
To best position your candles in big stores, you should develop a unique and high-quality product, build an appealing brand, research target stores, create a persuasive pitch, network with buyers, negotiate fair terms, ensure effective distribution, and continuously promote.
In this article, we'll discuss the measures you should take to position your candles in large stores, and we'll walk you through the process of achieving your retail goals.
Develop a Unique and High-Quality Product
The first step in positioning your candles for growth is to create a product that stands out from the competition. This means putting a lot of effort into developing a distinctive fragrance blend, employing materials of the highest caliber, and paying close attention to aesthetic elements. To create candles with a distinct value proposition, it is crucial to do in-depth market research to identify current trends and customer preferences.
Offering something unique and higher quality increases your chances of attracting the interest of big-box retailer customers. By providing a product that fits these requirements, you position yourself as an attractive alternative for their shop shelves. These buyers are continually looking for unique and outstanding products to entice their customers. Keep in mind that quality and differentiation are crucial for establishing your candles in the cutthroat retail environment.
Build an Appealing Brand
Effective positioning of your candles depends on developing a strong brand. Your brand should represent more than just a single item; it should capture the spirit of your candles and connect with your target market.
Create a captivating brand narrative that speaks to your audience's emotions and explains the principles and inspiration behind your products. Create eye-catching packaging and a logo that conveys your key selling points and grabs attention. Investing in expert branding and design aids in developing a consistent and enduring brand identity.
Big store buyers are continuously looking for goods that match the preferences of their customers and provide an engaging shopping experience. You boost your chances of attracting these customers' attention by developing a strong brand image and visual appeal.
Your trust is increased and your candles stand out from the competition thanks to a clear brand identity. It exudes competence, reliability, and a dedication to excellence. By making branding and design investments, you can position your candles as desirable goods that suit the emotional and aesthetic preferences of both store customers and your target market.
Check out this article to learn more about having a marketing plan for your candle business.
Research Target Stores
Finding the large retailers who perfectly fit your brand and target market requires extensive investigation. Examine their consumer demographics, current product offers, and pricing policies in great detail.
To decide which stores are the greatest for your candles, examine their positioning, values, and client base. In addition to assisting you in locating the ideal retail partners, this thorough study will raise your chances of growth in the cutthroat industry.
Don't confine yourself to physical stores alone in the modern digital world. Investigate the possibilities offered by online marketplaces because they have a huge consumer base and the possibility for rapid expansion. By adopting an omnichannel strategy, you may increase your audience and reach a variety of consumer demographics.
You can learn more about the tastes and routines of both large retailers and your target market by conducting thorough research. With this insight, you can carefully place your candles so that they are offered to clients through the most efficient channels and coordinate with the correct retail partners.
Create a Persuasive Pitch
Making a captivating pitch is an essential step in getting big store buyers to take an interest in your candles. Your pitch should clearly explain the distinctive qualities and advantages of your product, highlighting what makes it stand out from alternatives on the market. Clearly state the value that your candles provide, whether it is through unique scents, environmentally friendly ingredients, or great quality.
Include your brand story in the pitch together with the features of the product. Share the enthusiasm, motives, and principles that went into making your candles to engage customers on an emotional level. Using data-driven target market analysis, support your claims and show that you have a thorough awareness of customer trends and preferences.
Make sure your pitch is appropriate for each store to increase your chances of growth. To demonstrate how your candles fit with their customers' preferences and ideals, research their customer base, store culture, and values. To establish credibility and trust, emphasize any noteworthy accomplishments, such as industry awards or certificates.
Big store shoppers should be left with a lasting impression from a convincing pitch that piques their interest in your candles. You may dramatically improve your chances of landing a partnership with major retailers by clearly communicating your unique selling proposition, corresponding to their customer's demands, and delivering an engaging brand story.
Network with Buyers
When trying to get your candles into major retailers, networking is very important for building contacts and increasing visibility. Take advantage of conferences, industry events, and trade exhibitions because they offer beneficial chances to connect with and meet prominent buyers.
Bring samples of your candles, appealing marketing materials, and an elevator presentation that effectively conveys the spirit of your company and product when you attend these events. Engage in in-depth discussions with potential customers, displaying your enthusiasm and expertise. Show your want to learn and grow by paying attention to their advice and observations.
You generate credibility and trust with major store customers by developing sincere relationships with them. Keep in touch frequently, follow up on leads, and indicate your interest in working together. These connections may open doors to beneficial possibilities including product placements, alliances, and distribution agreements with major retailers.
Keep in mind that networking is about developing long-lasting relationships within the industry, not just about selling your candles. By putting time and effort into networking, you may raise your profile, learn insider information, and boost the likelihood that your candles will be stocked at well-known retail outlets.
Negotiate Fair Terms
Negotiating fair and advantageous terms for your relationship is the next crucial step after gaining the interest of big store buyers. Be sure to thoroughly analyze all the variables that could influence your business before starting any conversations, including pricing, payment terms, minimum order quantities, and exclusivity agreements.
To set the stage for negotiation, start by doing extensive research on market trends and industry norms. Considering your production costs, profit margins, and the value your candles add to the market, decide on your intended pricing structure.
Be ready to explain your candles' distinctive value proposition and why they merit fair terms during negotiations. Aim for a win-win agreement that supports your business objectives and satisfies the demands and expectations of the major shop.
Consult a lawyer if necessary to make sure the agreement safeguards your interests and spells out each party's obligations. This can assist in averting future conflicts and guarantee a fruitful and long-lasting partnership with the large retailer.
Keep in mind that bargaining is a continuous process. Be willing to make concessions, but also speak up for the requirements and goals of your company. You can build strong collaboration and create the conditions for long-term growth and profitability by negotiating fair terms.
Ensure Effective Distribution
Effective distribution is essential to establishing your candles in large stores. Establishing a dependable and efficient distribution network that can handle the volume and particular needs of large retailers is crucial. If you want to manage large-scale operations effectively, think about collaborating with fulfillment centers or third-party logistics companies that specialize in retail distribution.
Follow the packaging, labeling, and shipping requirements of large retailers when delivering your candles to them. A seamless integration into their supply chain is made possible by conforming to their requirements, which guarantees that your products satisfy their standards.
Forging long-term relationships with major retailers, it is essential to uphold a reputation as a trustworthy supplier. Timely delivery and effective order fulfillment boost the likelihood of repeat business and sustained business growth in addition to fostering confidence.
To keep your distribution procedures effective and economical, regularly review and improve them. Utilize automation and technology whenever possible to increase order accuracy, track inventories, and streamline operations.
By emphasizing effective distribution, you can fulfill the demands of major retailers, improve your standing as a reliable supplier, and position your business for long-term productivity in the retail sector.
Continuously Promote Your Brand
A proactive and ongoing promotion plan is necessary to maintain exposure and boost sales at large establishments. You can reach your target audience by putting into practice a solid marketing strategy that makes use of numerous platforms.
Utilize social media platforms' power to communicate with potential clients first and foremost. Make interesting material that features your candles and emphasizes their distinctive qualities. To capture the attention and pique the interest of your audience, use visually engaging images and videos. Encourage social media users to express their opinions and experiences, utilizing user-generated content to increase authority and credibility.
An additional effective strategy for promotion is email marketing. To keep your audience up to date on new product launches, promotions, and special deals, create a robust subscriber list and send targeted messages. Make sure to personalize your emails so that the recipient feels valued and appreciated.
Your brand's credibility and reach can be dramatically increased by working with influencers or brand ambassadors. Choose influencers who are similar to your target market and form alliances with them so they may promote your candles to their followers in an honest manner. Their recommendation may increase visibility and boost sales.
Advertising that is specifically targeted will help you reach more people. Use digital advertising tools to accurately target people who are likely to be interested in your candles, such as Google Ads or social media advertising. To attract attention and increase traffic to your online store or real retail locations, think about using both display and search ads.
It's crucial to keep a positive relationship with the large retailer. Communicate frequently with the management of the store to offer marketing assistance and go over joint promotion ideas. Take part in cooperative marketing initiatives and campaigns to increase the visibility of your candles among the store's patrons.
It's crucial to track and evaluate the growth of your marketing initiatives. Keep track of important performance indicators including website traffic, social media activity, email open rates, and conversion rates. Make informed judgments to optimize future campaigns using this data to determine the effectiveness of your marketing initiatives.
You may raise the likelihood of drawing customers and boosting sales at large retailers by continuously and effectively promoting your brand. Keep in mind that marketing is a continuous activity that necessitates adaptation and improvement as you address client feedback and market developments. Your candles will continue to shine brightly in the competitive retail environment with a well-executed promotion campaign.
Check out this article to learn some strategies to thrive in the candle distribution industry.
Frequently Asked Questions
How can I make sure my candles are noticeable in a crowded market?
Put your attention toward creating an exceptional and high-quality product to make your candles stand out. Try out various scents, substances, and designs that provide a unique value proposition. To build a strong brand identity that appeals to your target audience, invest in excellent branding, eye-catching packaging, and effective marketing techniques.
How do I effectively pitch my candles to buyers at large retailers?
It's crucial to do your homework and comprehend the client demographics, tastes, and product offerings of big store shoppers before approaching them. Highlight how your candles fit with each store's target market in your sales pitch.
Present your brand's story, spell out the distinctive qualities and advantages of your product, and highlight any pertinent accomplishments or certifications. Participate in networking events and trade exhibits to make contacts and raise your profile within the retail sector.
What distribution methods should I take into account to get my candles into large stores?
Create a dependable and efficient network that can handle the volume and demands of major retailers to ensure effective distribution. Think about collaborating with fulfillment facilities or third-party logistics companies with retail distribution experience.
Candles should be packaged and labeled according to the specific requirements of each major retailer. Your ability to maintain an efficient and timely distribution procedure improves your standing as a dependable supplier, which raises your prospects of forming alliances with major retailers.
To learn more on how to start your own candle-making business check out my Startup Documents here.
The information provided by CandleBusinessBoss.com ("The Site") is for general informational purposes only. All information on the Site is provided in good faith, however, we make no representation or warranty of any kind, express or implied, regarding the accuracy, adequacy, validity, reliability, availability, or completeness of any information on the Site. Under no circumstance shall we have any liability to you for any loss or damage of any kind incurred as a result of the use of the Site or Reliance on any information provided on the Site. Your use of the Site and your reliance on any information on the Site is solely at your own risk. This blog post is for educational purposes only and does not constitute legal advice. Please consult a legal expert to address your specific needs. Terms and Conditions.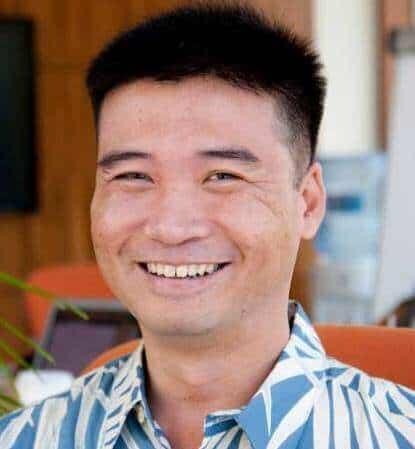 Meet Shawn Chun: Entrepreneur and Candle Business Fan.
I'm a happy individual who happens to be an entrepreneur. I have owned several types of businesses in my life from a coffee shop to an import and export business to an online review business plus a few more and now I create online candle business resources for those interested in starting new ventures. It's demanding work but I love it. I do it for those passionate about their business and their goals. That's why when I meet a candle business owner at a craft fair, farmers market, retail location or anywhere else I see myself. I know how hard the struggle is to obtain and retain clients, finding good employees all while trying to stay competitive. That's why I created Candle Business Boss: I want to help candle business owners like you build a thriving business that brings you endless joy and supports your ideal lifestyle.