Starting a candle business can be an exciting endeavor, but when buying supplies, it's crucial to strike a balance between quality and cost-effectiveness. You must look at methods that let you get premium materials without sacrificing quality if you want to make sure your candle business succeeds.
To best acquire candle supplies without compromising quality, you should employ cost-effective strategies such as buying in bulk for discounts, sourcing from wholesale suppliers, comparing prices across multiple vendors, attending trade shows for deals, and exploring online marketplaces for affordable options.
This article will go into detail on how to get candle supplies at a reasonable price. You can build a strong foundation for your candle business and achieve long-term productivity by putting these methods into practice.
Buying in Bulk for Discounts
A highly efficient method for getting candle supplies at a lower price while maintaining a consistent supply is to buy in bulk. Suppliers frequently provide significant discounts when you buy goods in bulk, allowing you to reduce your cost per unit and increase your profit margins.
The huge cost savings that come with buying in bulk is its main benefit. When clients buy larger quantities of their items, suppliers are frequently eager to give discounts. Depending on the seller and the particular materials you need, these discounts can change. By utilizing bulk discounts, you can significantly lower your overall costs and raise your profitability.
However, it is crucial to properly evaluate your business's needs and make appropriate plans before making big purchases. Consider elements like the expected volume of your manufacturing, your storage space, and the shelf life of the goods. By predicting your needs, you can make sure that buying in bulk supports your company's objectives without running the danger of amassing surplus inventory or wasting resources.
To determine how many supplies you'll require throughout a specific period, take into account the demand for your candles. You can choose the proper quantity to order in bulk using the analysis. Maintaining a balance between cost-cutting and avoiding building up huge inventories that might go unused is also crucial.
Consider the storage space you have at your disposal. To guarantee that the supplies last until they are required for production, bulk purchases need enough storage space. To keep your materials organized and safe from environmental elements like heat, dampness, or sunlight, think about investing in adequate storage options like shelves, cabinets, or designated storage rooms.
The shelf life of the goods is a crucial additional factor to take into account. Some ingredients used to make candles, like aroma oils or dyes, may have a short shelf life. When choosing the quantity to purchase in bulk, it's crucial to take into account their expiration dates and usage rates. You don't want to end up with goods that can't be used effectively because they are out of date or ineffective.
Making informed judgments about bulk purchases is possible if you thoroughly assess your company's requirements, and plan, and take into account elements like production volume, storage capacity, and shelf life. With this strategy, you can make the most of the cost savings that come with buying in bulk while keeping the supply levels required to satisfy client demand.
Check out this article to know what are the factors involved in a candle business profitability.
Sourcing from Wholesale Suppliers
The candle-making industry can benefit greatly from the cost-effective supply acquisition strategy of sourcing from wholesale vendors. You may access a variety of premium goods at reduced prices thanks to wholesale suppliers, who specialize in offering materials and components in bigger quantities at fair prices.
The first step is to conduct extensive research and find reputable wholesale suppliers. Look for vendors who specialize in providing supplies for producing candles and have a track record of providing their clients with high-quality goods.
Explore their product catalogs, read customer comments, and determine their standing in the marketplace. Customer happiness is frequently given priority by reliable wholesale suppliers, who also work hard to uphold high standards of quality.
Direct contact is essential when dealing with prospective wholesale suppliers. Contact them to discuss your unique needs and to learn more about pricing, purchase minimums, and any current discounts or special offers. Developing a rapport with wholesale vendors might provide you access to negotiation chances and help you get even better deals. Building a relationship with the supplier might result in long-term alliances that guarantee a dependable and regular supply of materials for your candle business.
It's crucial to assess the suppliers' dependability in terms of order processing, delivery, and customer service in addition to pricing and quality concerns. Examine their capacity for effectively managing huge orders and meeting deadlines. Smooth ordering procedures and prompt, dependable communication are signs of a wholesaler's professionalism and dedication to client pleasure.
Networking with wholesale suppliers can be facilitated greatly by visiting industry trade fairs and events. These events offer the chance to speak with prospective suppliers directly, learn about their goods firsthand, and bargain for bargains or discounts. Trade exhibitions frequently feature the newest candle-making ideas and technologies, giving you the chance to stay current on market trends and look for new business prospects.
Comparing Prices Across Multiple Vendors
Comparing costs from several vendors is an essential step in the pursuit of cost-effective supply acquisition to make sure you receive the best deal possible. It's crucial to understand that various vendors could provide different pricing structures, discounts, or bundle packages. You can find the most economical solutions on the market by investing time in research and comparison.
It's important to take into account more than just the initial cost of the materials when comparing costs. Consider shipping prices because they can have a big impact on overall costs. For larger orders, some merchants may offer free or reduced shipping, while others may charge exorbitant shipping costs that can reduce the total cost-effectiveness of their products.
Minimum order requirements are yet another important aspect to take into account. For customers to be eligible for discounts or preferred pricing, some suppliers may have minimum order requirements or dollar criteria that must be satisfied. To make sure you can meet these demands without having too much inventory or overstocking, evaluate your company's needs and production volume.
When comparing vendors, reputation is a crucial factor. Take into account the history and dependability of the suppliers in terms of the caliber of the products, timely delivery, and customer support. The minor up-front price premium for a trustworthy vendor with a track record of providing outstanding goods and first-rate customer service might be justified given the potential long-term savings.
Cost-effectiveness must be approached holistically. Finding the best deal upfront may sound enticing, but it's important to consider the entire worth and caliber of the products. Cheaper options could sacrifice quality, resulting in higher costs for the effectiveness of the product, customer happiness, and potential rejections or returns.
In some circumstances, a provider with a good reputation may charge a little bit more upfront, but the overall cost may end up being lower. Longer shelf lives for the supplies, less wastage, and greater utilization can all be benefits of superior quality and dependability.
Furthermore, dependable suppliers frequently deliver constant quality, lowering the possibility of receiving inferior or defective supplies that could affect your production process and final products.
Attending Trade Shows for Deals
Trade events offer great chances for candle business owners to look at a variety of candle supplies and speak with suppliers in the field firsthand. These gatherings act as a focal point where vendors exhibit their wares and spectators learn about the newest fashions, technological advancements, and promotional offers.
The special discounts and promotional offers that suppliers frequently provide during these events are one of the main benefits of visiting trade shows. As a buyer, you can benefit from these special deals to get supplies at lower prices, which will save your company a lot of money.
Before going to the trade fair, it's crucial to do your homework and make a list of the supplies you'll need, along with an estimate of their going rates. You will be better able to compare the products at the trade show with typical market prices thanks to your preparation. You may do this to find the best offers and make sure you are getting the best value for your money.
Beyond the financial advantages, trade exhibitions offer a priceless chance to have meaningful interactions with suppliers. You may get detailed answers regarding their products, learn about their manufacturing procedures, and assess the caliber of their supplies by speaking with suppliers directly. These discussions may reveal useful information that isn't always accessible through web searches or catalogs. Developing a personal relationship with suppliers can result in long-term relationships and collaborations that are advantageous to both parties.
You may stay current on market trends and new items by attending trade events. You can get ideas for your own company by observing how the newest designs, materials, and technology are used to make candles. Making connections with other attendees, subject matter experts, and suppliers will help you learn more and gain new perspectives that can help your candle business expand and succeed.
Check out this article on the benefits of making your candles.
Exploring Online Marketplaces for Affordable Options
The emergence of e-commerce has fundamentally changed how companies conduct business, and the candle-making sector has undoubtedly embraced the digital environment. Online markets have arisen as practical venues for business owners to research and get good deals on candle supplies. There is a large selection of materials available with just a few clicks thanks to websites like Amazon, Etsy, and specialized candle-making portals, all at affordable prices.
It's important to use care and do extensive study before entering internet markets for candle supplies. Paying close attention to client feedback and ratings is one of the first steps. These observations offer insightful input from prior customers on the caliber of the goods, the dependability of the vendors, and the entire purchasing experience. You have faith in the credibility of the vendor because of the seller's high ratings and positive reviews.
It's also critical to evaluate the reliability of the sellers themselves. Look for vendors who have a proven history of providing high-quality goods and upholding a high level of client satisfaction. A track record of favorable comments and a significant internet presence within the candle-making community are indicators of reputable sellers. To learn more about their reputation and the variety of products they offer, you can also browse their online stores, websites, or social media profiles.
Online shopping can raise questions about fake goods and subpar supplies. Make sure the sellers are genuine and have a good reputation to reduce this risk. Verifications of the sellers or certificates offered by the online marketplace are good signs of credibility. The possibility of trustworthy and authentic supply is increased by these verifications, which provide reassurance that the vendor has complied with particular criteria or requirements.
Examine the sellers' offered specifications, photos, and product descriptions in detail. Genuine merchants take care to give accurate and comprehensive product information. Don't be afraid to contact the seller directly to ask questions if anything appears odd or questionable. Reputable sellers typically respond quickly and are eager to answer any questions or issues you may have.
Frequently Asked Questions
How can purchasing in bulk help my candlemaking business?
Purchasing in bulk has several advantages for your candle business. First off, it enables you to benefit from reduced costs, sharply lowering your cost per unit. Consequently, your profit margins rise as a result. Second, buying in bulk minimizes the possibility of material shortages and production delays by guaranteeing a consistent supply of supplies.
Finally, buying in bulk gives you the leverage to bargain with suppliers for better terms, building long-term relationships and possibly exclusive agreements.
How do I pick the ideal wholesaler for my candle-making business?
Choosing the ideal wholesale provider is essential if you want to get premium supplies at cost-effective costs. Start by doing extensive research and locating reliable manufacturers of candle-making supplies.
Take into account aspects like their track record, client testimonials, and response. It's also critical to evaluate the company's shipping practices, order minimums, and product quality. Before committing, you can assess potential suppliers' items by getting in touch with them directly and asking for samples of their goods.
How can I make sure the products I buy are of high quality when browsing internet markets?
It's important to take precautions to guarantee the quality and authenticity of the products when searching online marketplaces for inexpensive candle supplies. First, do a comprehensive investigation into the credibility and reputation of the sellers. To determine how satisfied previous customers were, look at the reviews and ratings left by them.
Seek vendors who have a proven track record and good customer reviews. Consider contacting merchants with particular queries or issues to judge their professionalism and responsiveness. Finally, keep an eye out for fake goods by checking the legitimacy of the supply and carefully reviewing the product descriptions, photos, and specifications.
To learn more on how to start your own candle-making business check out my Startup Documents here.
The information provided by CandleBusinessBoss.com ("The Site") is for general informational purposes only. All information on the Site is provided in good faith, however, we make no representation or warranty of any kind, express or implied, regarding the accuracy, adequacy, validity, reliability, availability, or completeness of any information on the Site. Under no circumstance shall we have any liability to you for any loss or damage of any kind incurred as a result of the use of the Site or Reliance on any information provided on the Site. Your use of the Site and your reliance on any information on the Site is solely at your own risk. This blog post is for educational purposes only and does not constitute legal advice. Please consult a legal expert to address your specific needs. Terms and Conditions.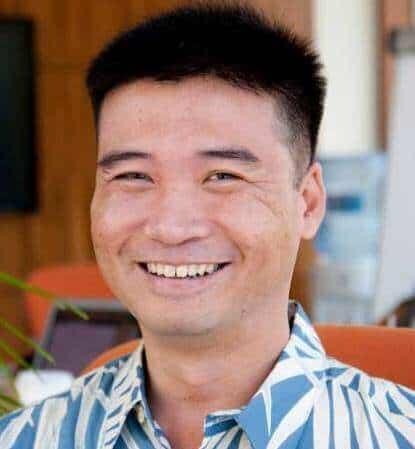 Meet Shawn Chun: Entrepreneur and Candle Business Fan.
I'm a happy individual who happens to be an entrepreneur. I have owned several types of businesses in my life from a coffee shop to an import and export business to an online review business plus a few more and now I create online candle business resources for those interested in starting new ventures. It's demanding work but I love it. I do it for those passionate about their business and their goals. That's why when I meet a candle business owner at a craft fair, farmers market, retail location or anywhere else I see myself. I know how hard the struggle is to obtain and retain clients, finding good employees all while trying to stay competitive. That's why I created Candle Business Boss: I want to help candle business owners like you build a thriving business that brings you endless joy and supports your ideal lifestyle.