Beyond product quality, running a flourishing soy candle manufacturing business requires a multifaceted approach. This involves perpetually evaluating and modifying strategies to meet changing customer demands, staying ahead of industry trends, and maintaining a solid financial base. It entails leveraging data-driven insights, embracing technological advancements, and cultivating a customer-centric mindset.
To maximize profits, your soy candle manufacturing company must carefully manage its procurement costs, implement effective marketing strategies, and differentiate its products from those of competitors. By achieving a balance in these areas, your company can obtain a competitive advantage and achieve greater financial growth.
This article will explore various strategies and best practices for maximizing profits in your soy candle manufacturing company.
Cost-Effective Sourcing
Efficient procurement and cost management are two of the main foundations of profitability in every manufacturing company. Here are a few crucial actions to streamline your sourcing procedure:
Supplier Evaluation
For cost-effective sourcing, it is crucial to conduct extensive research on and evaluation of potential suppliers. Consider their repute, dependability, and capacity to satisfy your particular requirements in greater detail than you might initially think. Examine their historical performance, client feedback, and testimonials to gauge their track record.
A trustworthy provider would uphold constant quality standards and affordable pricing. Request samples to determine the actual quality of their products. Also, take into account how responsive they are and how willing they are to work with you to resolve any problems or concerns that may come up during the collaboration.
Bulk Purchasing
Bulk purchases can have a big influence on your bottom line by allowing you to take advantage of economies of scale. Suppliers frequently give discounts when you buy raw materials and supplies in larger quantities. Based on the size of your orders, bargain for advantageous pricing arrangements and forge enduring bonds with dependable suppliers.
Gaining customers' confidence and loyalty might result in even greater deals and special treatment. To prevent having too much stock, which could lead to higher holding costs or inventory obsolescence, thoroughly evaluate your storage capacity and inventory turnover rate.
Inventory Management
To optimize procurement and reduce waste or stockouts, a strong inventory management system must be put in place. You can see trends, anticipate changes in demand, and adjust your procurement by tracking and evaluating inventory levels. To track inventory in real-time, simplify reordering procedures, and create automated notifications for low stock levels, use inventory management software.
Conduct inventory audits frequently to find sluggish sellers or surplus stock that can be discounted or liquidated. You may lower storage expenses, avoid stockouts that might result in lost sales opportunities, and boost cash flow by maintaining a lean supply chain.
Sustainable Sourcing
In today's market, many consumers place a high priority on sustainability. In addition to being in line with ethical principles, prioritizing sustainable sourcing for soy wax and other materials can help you save money, improve the perception of your business, and increase its appeal. Look for vendors who emphasize eco-friendly methods, such as using packaging made from recycled materials or obtaining their soybeans from sustainable farms.
To appeal to eco-aware customers, convey your dedication to sustainability in your marketing materials and the packaging of your products. By incorporating sustainability into your sourcing strategy, you can draw in a rising market of buyers who actively seek out environmentally friendly goods, increasing the reputation of your business and possibly commanding higher prices for your soy candles.
Check out this article to learn some strategies for your candle business.
Effective Marketing Strategies
Marketing is essential for increasing profitability and boosting sales. The following are some methods for promoting your soy candle products:
Identify Your Target Audience
To find your target clientele, extensive market research is necessary. Deepen your grasp of their interests, needs, and buying tendencies. To develop customer personas that accurately reflect your target consumer groups, analyze demographic data, carry out surveys, and collect feedback.
This information will direct your marketing efforts and assist in customizing your messaging, product offerings, and promotional techniques to connect more deeply with your target audience. You may attract their attention and increase sales by matching your marketing strategy with their tastes.
Branding and Packaging
To stand out from the competition, a strong brand identity is essential. Develop a brand narrative that appeals to your target market and conveys your unique selling proposition. Create a brand personality that inspires the desired values and emotions in your target audience.
By designing eye-catching and alluring packaging that is consistent with the aesthetic and caliber of your business, you can reflect this identity in your packaging. A soy candle's perceived worth is increased by high-quality packaging, which also makes a lasting impression on clients and encourages return business.
Online Presence
In today's digital environment, building a strong online presence is essential. Create and implement a user-friendly website that displays your soy candles and offers a simple purchasing process. Utilize SEO strategies to improve your website's visibility and position higher in search engine results.
Utilize social media sites to actively engage with your target audience by posting eye-catching images, and educational content, and answering questions from users. To increase your reach, you should also think about selling your goods on internet marketplaces. You may reach a larger audience, draw in organic traffic, and increase brand recognition by having a strong online presence.
Content Marketing
Produce engaging content for your audience that informs, motivates, and entertains them. Post blog entries, how-to guides, and videos that provide insightful information about soy candle maintenance, design concepts, or do-it-yourself projects. By giving advice, suggestions, and inventive ways to use your products, you may demonstrate your knowledge in the soy candle sector.
Through search engines and social media posts, this material not only engages your current consumers but also draws in new ones. Use your content to create email marketing campaigns that will enlighten your subscribers in a tailored and pertinent manner and foster enduring relationships with them.
Influencer Collaborations
Working with bloggers or influencers in the lifestyle or home design niche can greatly increase your brand's credibility and visibility. Work with influencers whose followers are similar to your target market to promote your soy candles. Influencers can produce interesting material that showcases your products, such as unboxing videos, reviews, or ideas for home décor.
Their support gives your business credibility and exposes more people to your offerings. Make sure the influencer partnership fits with the values and objectives of your company, and keep an eye on the campaign's results to gauge its growth in boosting sales and brand recognition.
Customer Loyalty Programs
Client loyalty programs can encourage long-term connections, boost client retention, and encourage repeat business. Offer exclusive deals, awards, or individualized services to entice people to keep choosing your brand. Create a tier-based loyalty program where perks become more alluring as clients reach higher levels. By offering rewards to consumers who suggest to their friends and family, you may increase referrals.
Personalize your offers and communications to give customers a sense of worth and appreciation. In addition to promoting client loyalty, a strong loyalty program also acts as a potent word-of-mouth marketing strategy, as pleased customers spread the word about your company and increase your customer base.
Product Differentiation
Sustainable growth and profitability depend on standing out in a competitive market. Here are some tactics to make your soy candle products stand out:
Unique Fragrance Profiles
Make your soy candles stand out by creating distinctive and alluring aroma profiles. Try combining different essential oils or fragrance oils to produce distinctive scents that customers won't find anywhere else.
To comprehend popular smell preferences and trends, think about performing market research or surveys. By providing a wide selection of fragrance selections, you may accommodate a variety of customer preferences and increase your clientele.
Customization Options
Offering clients the option to customize their soy candles will improve their overall experience and strengthen their bond with your business. Allow consumers to add personalized text to labels, such as names or special occasions.
Give them the choice to mix their fragrances from a variety of aromas to make one-of-a-kind candles by giving them this option. Giving customers the ability to customize your items gives them more value and makes them more memorable for them.
Eco-Friendly Packaging
Take advantage of the rising environmental awareness by giving eco-friendly and sustainable packaging solutions a top priority. Use recyclable or biodegradable materials for the boxes, labels, and packaging for your candles. By using eco-friendly certifications or enlightening labeling, you may eloquently express your dedication to sustainability.
Customers who care about the environment and look for products with little negative impact on the environment will relate to this. You can bring in and keep clients who respect sustainability by matching your packaging decisions to their values.
Innovative Candle Designs
Examine novel and imaginative ideas to push the envelope of conventional candle designs. Try experimenting with various container styles, such as ornate glass jars or odd forms. Create visually beautiful candles by including texture features such as embedded botanicals, crystals, or distinctive finishes.
Explore novel methods, such as layering various colors or forming marbling patterns. Customers are drawn to these aesthetically appealing candle designs, which distinguish your goods from those of rival brands and establish a strong visual brand identity.
Premium and Limited Edition Lines
Introduce premium or limited edition soy candle lines to foster a sense of exclusivity and draw clients looking for luxury or one-of-a-kind experiences. Create unique scents with rare, high-quality components to enhance the sensory experience. To produce limited edition packaging designs, think of collaborating with well-known perfumers or with artists or designers.
Customers buy products because of the urgency and desire that limited supply and exclusivity create. You can charge higher price points with premium and limited edition lines, which boosts your profitability while luring customers ready to spend money on exclusive and opulent soy candle products.
Visit this article to learn more about strategies to help you in your candle business.
Continuous Improvement and Adaptation
Profit maximization calls for a dedication to continuous development and adaptation. Assessing your company's operations regularly will help you spot areas for improvement and seize new chances. You should also study market trends and solicit client feedback.
Quality Control
Maintain strict quality control procedures to guarantee consistently excellent products. To find out where the product can be improved in terms of aroma persistence, burn time, or general performance, do routine testing and solicit client feedback.
Innovation and Research
Keep up with market developments, consumer trends, and technical advances. Invest in R&D to continuously innovate and launch new soy candle varieties, such as those made with unusual wax blends or natural colors.
Customer Feedback and Satisfaction
Customer satisfaction and feedback are important, so actively seek them out through polls, reviews, and interactions on social media. Utilize this helpful feedback to improve your products, deal with any problems, and raise overall client pleasure.
Frequently Asked Questions
How can I make sure that the suppliers I choose to make soy candles are affordable?
You can use these tactics to guarantee cost-effective sourcing:
Perform a thorough supplier evaluation to identify dependable providers with reasonable rates.
Buy supplies and raw materials in bulk to take advantage of economies of scale.
Put in place a product inventory management system to reduce waste and prevent overstocking.
To cut expenses and improve the reputation of your company, take into account sustainable sourcing possibilities.
What are some strong marketing strategies I can use to advertise my soy candle products?
Here are some efficient marketing strategies to help you sell more soy candles:
Determine your target market and adjust your marketing strategies accordingly.
To increase the value of the product, forge a strong brand identity, and design eye-catching packaging.
Create a strong online presence by maintaining active social media accounts and a well-designed website.
Use content marketing strategies to engage customers and demonstrate your expertise, such as through blog posts and videos.
Partner with bloggers or influencers in related niches to increase your reach.
Introduce consumer loyalty programs to reward recurring purchases and word-of-mouth advertising.
How can I set my soy candle products apart from those of my rivals?
Take into account the following tactics to distinguish your soy candle products:
Create distinctive smell profiles to distinguish your candles.
Provide opportunities for customization, such as bespoke labels or fragrance combinations.
Give eco-friendly packaging a priority to appeal to customers who care about the environment.
Experiment with cutting-edge candle materials and designs.
Launch premium or limited edition brands with distinctive packaging or smells.
Place a focus on product quality and strive for ongoing development in response to client input.
To learn more on how to start your own candle-making business check out my Startup Documents here.
The information provided by CandleBusinessBoss.com ("The Site") is for general informational purposes only. All information on the Site is provided in good faith, however, we make no representation or warranty of any kind, express or implied, regarding the accuracy, adequacy, validity, reliability, availability, or completeness of any information on the Site. Under no circumstance shall we have any liability to you for any loss or damage of any kind incurred as a result of the use of the Site or Reliance on any information provided on the Site. Your use of the Site and your reliance on any information on the Site is solely at your own risk. This blog post is for educational purposes only and does not constitute legal advice. Please consult a legal expert to address your specific needs. Terms and Conditions.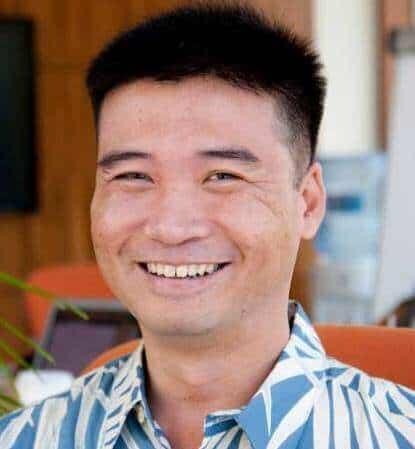 Meet Shawn Chun: Entrepreneur and Candle Business Fan.
I'm a happy individual who happens to be an entrepreneur. I have owned several types of businesses in my life from a coffee shop to an import and export business to an online review business plus a few more and now I create online candle business resources for those interested in starting new ventures. It's demanding work but I love it. I do it for those passionate about their business and their goals. That's why when I meet a candle business owner at a craft fair, farmers market, retail location or anywhere else I see myself. I know how hard the struggle is to obtain and retain clients, finding good employees all while trying to stay competitive. That's why I created Candle Business Boss: I want to help candle business owners like you build a thriving business that brings you endless joy and supports your ideal lifestyle.