The capacity to draw customers and set oneself out from the competition in the fiercely competitive candle manufacturing industry is essential for establishing commercial growth. It is essential to put into action forceful techniques that could enthrall potential clients, eventually building a devoted customer base. Candle producers can confidently manage the market environment and put themselves in a position for long-term development by utilizing efficient strategies.
The most useful tactics for attracting buyers to a candle-making business include targeted online advertising, social media promotion, participation in industry trade shows, and collaborations with influencers. High-quality ingredients, eco-friendly procedures, and unique products must be highlighted.
Targeted Online Advertising
Online marketing has developed into a potent instrument for drawing customers to your candle-making firm in the current digital era. Implementing targeted online advertising campaigns stands out among the available strategies as one of the most effective techniques. You can reach your particular target audience by utilizing well-known platforms like Google Ads, Facebook Ads, or Instagram Ads based on their demographics, interests, and online habits.
Conducting thorough market research is crucial if you want to get the most out of your internet advertising campaigns. You may make your online advertisements more relevant to your target audience's requirements and preferences by understanding the essential traits and preferences of your ideal clients.
Spend some time figuring out what makes your candles different from the competition. Is it the distinctive scents you provide? The beautiful designs? Or maybe it's the therapeutic advantages they offer? In your advertising strategies, emphasize these unique characteristics.
Focus on employing eye-catching images in your internet advertisements to show off the design and craftsmanship of your candles. Include top-notch photos or videos that effectively convey the spirit of your products. Combine these images with persuading writing that describes the advantages and worth of your candles. Explain how your candles can improve a space's ambiance, foster a calming atmosphere, or arouse favorable feelings.
Utilize specific keywords and phrases that are relevant to your target audience. This will guarantee that people who are actively looking for candle-related items or solutions will see your adverts. You boost your chances of grabbing their attention and persuading them to learn more about your products by tailoring your advertising message to the precise demands and preferences of your target customers.
Analyze the performance indicators offered by the advertising platforms regularly to gauge the growth of your online advertising efforts. To evaluate the effectiveness of your advertisements, track click-through rates, conversion rates, and return on investment (ROI). Make changes and improvements based on the knowledge you acquire from these analytics to make sure your efforts are improving and producing the best results possible.
Check out this article to learn how to create a metal candle business name for you.
Social Media Promotion
Social media platforms are an effective strategy for drawing customers to your candle-making business since they have transformed the way businesses interact with their target audience. It is essential to establish a strong social media presence with engaging content and significant interactions if you want to maximize the potential of these platforms.
Regularly posting eye-catching pictures and videos of your candles on social media sites like Instagram, Facebook, or Pinterest is a useful marketing tactic. These platforms are visual, therefore showing the beauty and distinctiveness of your candles might draw in customers. Try various lighting setups, compositions, and perspectives to produce eye-catching visuals that stand out in user feeds.
Use pertinent hashtags in your social media posts to increase your audience and draw candle enthusiasts. Hashtags act as a search engine and can aid in the discovery of your content by potential customers. Look for trending hashtags in the candle-making community, then thoughtfully use them in your postings. Your material will become more visible as a result, increasing the likelihood that your intended audience will see it.
The use of social media platforms requires engagement. Responding to your followers' comments and messages fosters a sense of community around your brand and demonstrates your appreciation for their engagement. Run giveaways or competitions to boost participation and draw in new followers. These programs may create enthusiasm and buzz, which may result in more exposure and potential purchases.
Working with social media influencers who have a sizable audience and a real passion for candles is another effective strategy. Influencers' support of your items can have a significant impact on consumer behavior because they have gained the audience's confidence and credibility.
Look for influencers whose audiences are engaged, reflect your target demographic, and share your brand's values. Work together to produce content that highlights your candles' distinctive features. Through this partnership, you can reach a larger audience, spark interest, and even increase sales for your company.
Consider offering behind-the-scenes looks at how you make candles as well. This promotes a closer relationship with your followers by offering a truthful and genuine view of your company. A sense of value and uniqueness may be created by showcasing the craftsmanship, care, and attention to detail that goes into each candle, further luring customers to your brand.
Participation in Industry Trade Shows
Industry trade exhibitions offer a very useful venue for displaying your candle-making company to a wide range of potential customers. These gatherings of business people, shoppers, and retailers provide a great opportunity to network, forge connections, and market your brand.
It's crucial to emphasize extensive research, find relevant events in your area or niche, and take advantage of trade exhibits. Attend trade exhibitions that target the candle-making sector particularly or that draw a sizable number of prospective customers interested in candles and home décor. You can make sure that you are targeting a market that is already interested in your products by taking part in the correct trade exhibitions.
Designing an eye-catching display that accurately represents your brand's aesthetics and properly displays your distinctive candles is essential when putting up your booth at a trade fair. Utilize eye-catching banners, signage, and lighting to draw attention and establish a lasting presence. Make sure your candles are arranged pleasingly and efficiently so that customers can quickly browse and appreciate the variety of things you have to offer.
A good option to let visitors experience the caliber and artistry of your candles directly is to provide samples or demonstrations. Consider offering sample candles to participants or setting up a location where they can watch candles being made. This physical encounter can make a lasting impression and persuade potential customers to think about purchasing your products for their residences or places of work.
Building relationships and showcasing your knowledge need engaging dialogues with trade fair participants. Be prepared to respond to inquiries about your candles, including those concerning the components utilized, the sources of your scents, or the special characteristics of your offerings. Describe your love for producing candles and the history of your company. You may build relationships with potential customers and leave a lasting impression by having genuine and educational interactions.
Collaborations with Influencers
Influencer partnerships have become a potent technique for boosting brand recognition and drawing customers to your candle manufacturing company. You can get a considerable advantage by collaborating with influencers who share your brand values and are well-known in your target market. Their support and sincere passion may help you establish credibility and appeal to a larger group of people.
It's crucial to establish a partnership that benefits both parties when working with influencers. Think about providing them with specialized scents or bespoke candle collections that they may display on their social media platforms.
Their fans feel privileged to have access to special offerings thanks to this exclusivity, which enhances the value of their content. By giving influencers access to these exclusive goods, you not only solidify your relationship with them but also add a layer of mystery and appeal to your business.
Influencers should be encouraged to provide their frank opinions and suggestions about your products. Their sincere comments act as priceless recommendations and can increase followers' confidence. Positive reviews from influencers who like your products can have a big impact on what their audience decides to buy. Their audience is more likely to believe what someone they already respect and follow says.
Think about setting up giveaways sponsored by influencers or offering them discount codes to distribute to their following. These rewards instill a sense of urgency and excitement in their followers, motivating them to interact with your company and make a purchase.
Giveaways can spread the word about your brand, broaden consumer knowledge of it, and bring in more customers for your candlemaking company. On the other side, discount codes offer their followers an incentive to test your products at a lower cost, further luring them to make a buy.
Throughout the cooperation, it's critical to keep lines of communication with influencers open. Be receptive to their questions, give them the tools and resources they need, and permit them to use their creativity to promote your products. When two parties collaborate, they should put up a joint effort to produce interesting and useful content.
Highlighting High-Quality Ingredients, Eco-Friendly Procedures, and Unique Products
For your candle-making company to succeed in today's conscientious consumer market, you must place a significant emphasis on premium ingredients, environmentally friendly processes, and distinctive products. More and more buyers are looking for goods that share their beliefs, such as sustainability, all-natural materials, and ethical manufacturing procedures.
It's critical to express the caliber of your candle's ingredients to draw customers. Any organic, vegan, or cruelty-free features should be highlighted because customers who value morality and the environment value these. Emphasize the advantages of using natural ingredients and describe how they improve the sensory experience of your candles.
Examples of these materials are essential oils and soy wax. By emphasizing the caliber of your ingredients, you demonstrate a dedication to offering a high-end product that is secure and delightful to use.
Showcase any eco-friendly techniques you employ while creating candles, if applicable. This can involve procuring sustainable materials, using recyclable or biodegradable packaging, or cutting down on waste production. Customers admire companies that promote sustainability, and by emphasizing your eco-friendly projects, you not only draw in customers who care about the environment but also set yourself apart from rivals who might not hold the same beliefs.
A crucial selling element for your candle items is their distinctiveness. Highlight any unique features, customizability, or new designs that make your candles stand out from the competition. This can take the form of exquisite hand-poured designs, bespoke scents made to fit certain tastes or moods, or limited-edition collections that exude exclusivity.
Share the history and motivation of each candle to draw in your audience. Potential customers are moved emotionally by this storytelling technique, which also enables them to comprehend the thinking, care, and workmanship that goes into each product.
Get to know what are the top-selling candle business brands checking out this article here.
Frequently Asked Questions
How can I properly emphasize my candle-making company's unique selling points?
Highlighting premium ingredients, environmentally responsible practices, and distinctive products will help you highlight your candle-making company's unique selling advantages. The advantages of employing natural materials, such as essential oils or soy wax, should be made very clear, and any organic or cruelty-free features should be highlighted.
Showcase any unique designs, modifications, or unique features that make your candles stand out from the competition. Share the motivation behind each candle's origins with your audience to pique their interest and foster an emotional connection with potential customers.
Which online advertising channels are most useful for promoting a candle-making company?
The best online advertising channels for promoting your candle-making company are numerous. Platforms like Google Ads, Facebook Ads, Instagram Ads, or Pinterest Ads are worth considering. To reach your ideal customers, you can use these platforms to target particular demographics, hobbies, and online behaviors.
Create eye-catching advertisements that showcase the distinctive attributes of your candles through convincing language and attractive imagery. Make sure your online advertising initiatives are tailored to your target demographic by conducting thorough market research.
How might influencer collaborations help my candlemaking business?
Your candle manufacturing company can gain a lot by working with influencers. Influencers have a devoted fan base that respects and follows their advice. You may raise brand awareness, connect with more people, and establish credibility by collaborating with influencers who share the same values as your company and your target market.
On their social media platforms, influencers can promote your candles, give frank reviews, and produce interesting material that appeals to their fans. To encourage influencers to hold giveaways or provide discount codes for their audience, think about providing them with exclusive candle collections or customized scents.
To learn more on how to start your own candle-making business check out my Startup Documents here.
The information provided by CandleBusinessBoss.com ("The Site") is for general informational purposes only. All information on the Site is provided in good faith, however, we make no representation or warranty of any kind, express or implied, regarding the accuracy, adequacy, validity, reliability, availability, or completeness of any information on the Site. Under no circumstance shall we have any liability to you for any loss or damage of any kind incurred as a result of the use of the Site or Reliance on any information provided on the Site. Your use of the Site and your reliance on any information on the Site is solely at your own risk. This blog post is for educational purposes only and does not constitute legal advice. Please consult a legal expert to address your specific needs. Terms and Conditions.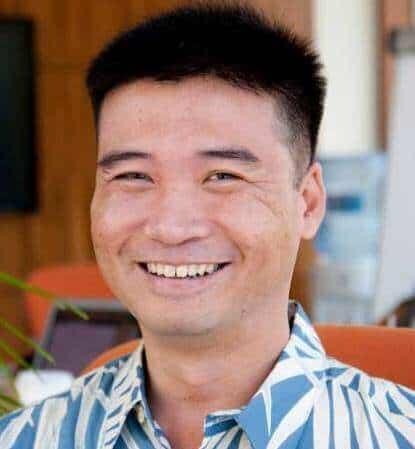 Meet Shawn Chun: Entrepreneur and Candle Business Fan.
I'm a happy individual who happens to be an entrepreneur. I have owned several types of businesses in my life from a coffee shop to an import and export business to an online review business plus a few more and now I create online candle business resources for those interested in starting new ventures. It's demanding work but I love it. I do it for those passionate about their business and their goals. That's why when I meet a candle business owner at a craft fair, farmers market, retail location or anywhere else I see myself. I know how hard the struggle is to obtain and retain clients, finding good employees all while trying to stay competitive. That's why I created Candle Business Boss: I want to help candle business owners like you build a thriving business that brings you endless joy and supports your ideal lifestyle.