Starting your own candle business is an exciting endeavor, but to flourish in a competitive market, it is essential to use materials of the highest quality and dependability. It is vital to the growth of your candle business that you choose suppliers that provide superior products.
The best way to ensure the quality and reliability of the materials you use for your candle business is to consider factors like product quality, pricing, reliability, and delivery speed when choosing suppliers. Conduct thorough supplier research, request samples, and establish clear communication channels to promptly address any issues.
In this article, we will discuss the most important considerations when selecting suppliers and outline strategies for maintaining the desired standards.
Prioritizing Product Quality
Your candle business's growth depends on high-quality products. Evaluating a company's commitment to upholding high standards is crucial when choosing a supplier. It is essential to thoroughly study possible suppliers and their reputations in the market to make sure you are sourcing the best ingredients for your candles.
Look for certifications that attest to their commitment to strict quality management systems, such as ISO standards. This not only demonstrates their commitment to excellence but also ensures the quality of their products.
In addition to certificates, give preference to vendors who show a dedication to acquiring superior materials. Look for companies that have an emphasis on ethical sourcing and environmental processes. Suppliers who invest in premium ingredients will help to ensure that your candles are of the highest caliber.
A good way to assess the caliber of potential suppliers' offerings is to ask for samples of their goods. You may assess if their products meet your client's expectations by examining several variables, including aroma potency, burn time, uniformity, and the usage of natural chemicals. Spend time examining the samples thoroughly, comparing them to industry standards, and taking your target market's preferences into account.
Include dependable people in the testing process, such as friends, family, or focus groups, to collect thorough input. Their unbiased viewpoints can offer insightful information about scent throw, burn performance, and general satisfaction. Encourage them to offer specific input on elements like aroma longevity, wick function, and visual attractiveness as well. By using this input, you can choose suppliers wisely and make sure that your candles live up to or beyond client expectations.
Think about having frank and productive conversations with your potential vendors. Tell them about your specific needs and desired level of quality, stressing the need to produce top-notch items. By creating open lines of contact, you can swiftly resolve any issues or inquiries and make sure that your suppliers are aware of your high expectations for quality.
Check out this article for a checklist of your supplies needed in your cleaning business.
Balancing Pricing and Value
Your candle business must strike a careful balance between quality and cost to be gainful. While the quality of the product is of the utmost importance, pricing also has a big impact on gaining customers and maintaining market share. It's crucial to carefully examine suppliers' pricing structures and bargain for advantageous terms when assessing them.
While it could be tempting to choose vendors who offer incredibly low costs, proceed with care. Such noticeably reduced costs might be an indicator of diminished quality. Remember that employing inferior materials may result in candles that fall short of what customers are expecting. Prioritizing quality over ultra-low prices is vital for ensuring a long-lasting and thriving organization.
Instead, think about forming long-term partnerships with suppliers who provide affordable products with reliable quality. You can reap several advantages by cultivating these connections, including better cost-effectiveness and privileged treatment.
Your suppliers can be more willing to give you advantageous price arrangements, volume discounts, or first access to materials as you build trust and loyalty with them. The entire profitability of your business may ultimately benefit from this.
Concentrate on giving your customers value while choosing the best pricing plan for your candles. Value is a result of reasonable prices and high-quality goods. When it comes to smell, burn time, appearance, and overall experience, customers are willing to spend a fair price for candles that live up to their expectations. Make an effort to provide high-quality candles that are worth the asking price so that clients may make an informed decision.
Review and modify your pricing plan frequently to account for market and production cost changes. To keep your rates competitive without sacrificing quality, keep up with market developments and your competitors' pricing. Openly discuss pricing with your suppliers, reassuring them that you are committed to maintaining a balance between quality and affordability.
Finding the right balance between quality and price is essential for your candle business to be cost-effective in the long run. Compare pricing models and negotiate advantageous terms while selecting vendors, but be aware of very cheap prices that might signify subpar quality. Improved cost reductions might result from developing long-term partnerships with suppliers who provide competitive prices and reliable quality.
To build and maintain a strong customer base, keep in mind that offering high-quality candles at fair prices adds value to your clients. Make sure your pricing plan is consistently reviewed and adjusted to reflect market trends and to suit your company's objectives.
Assessing Supplier Reliability
When choosing suppliers for your candle business, reliability is a critical consideration in addition to product quality and cost. Your production schedule, order fulfillment, and ultimately your reputation in the market are all directly impacted by the dependability of your suppliers. Therefore, before forming any collaborations, it is crucial to carry out careful research to evaluate the credibility of possible suppliers.
Start by looking at a supplier's past performance in the market to gauge their dependability. Choose vendors who have a track record of meeting deadlines and fulfilling orders accurately. Customer feedback and testimonials can offer insightful information about a supplier's dependability and capacity for exceeding expectations.
References from companies in the same sector can also be a good source of knowledge regarding a supplier's dependability. Ask these references about their interactions with the supplier by getting in touch with them. Inquire specifically about the supplier's response, timeliness, and capacity for overcoming unforeseen difficulties. This open communication might provide insightful information about the supplier's dependability and suitability for your candle business.
It is critical to take the supplier's ability to meet your business expectations into account when evaluating reliability. Review their inventory management procedures and make sure they have enough stock to regularly satisfy your volume requirements. Ask them about their production capacity and determine if they can increase output as needed, especially during busy times or when your company sees unexpected growth.
Building trust and assuring reliability with your suppliers requires open and honest communication. Negotiate orders, address any concerns, stay informed on stock availability, establish clear channels of communication, and keep in touch frequently. It's easier to manage expectations when there is clear communication about lead times, order processing, and any potential delays. Develop a cooperative relationship with your suppliers so that you can cooperate to solve problems and maintain efficient operations.
Choosing a trustworthy source is essential for your candle business. Conduct in-depth research on potential suppliers, examine their performance history, collect client testimonials, and contact references to determine their dependability.
Make sure they can effectively manage their inventory and produce everything you need by taking into account their capacity to satisfy your company's demands. Building trust and having clear expectations with your suppliers requires open and honest communication. You may reduce disruptions, satisfy client requests, and uphold a solid reputation in the market by choosing reputable suppliers.
Timely Delivery for Customer Satisfaction
For you to guarantee customer happiness and the overall growth of your candle business, prompt and reliable delivery is crucial. Deliveries that are late or delayed may result in disgruntled consumers, lost revenue, or even harm to your brand's reputation. So it is essential to thoroughly enquire about their delivery procedures, accessible shipping options, and anticipated lead times when choosing suppliers.
Start by going over delivery expectations with prospective vendors. Ask them about their shipping procedures, carriers, and capacity to adhere to strict delivery deadlines. Recognize how they fill orders, including how long it takes to process an order, how they pack items, and how they prepare shipments. You may determine whether their distribution procedures are in line with your company's needs and those of your customers by learning more about them.
It is crucial to select vendors who have a track record of promptly completing orders. Inquire about their experiences with reliable delivery by requesting references from their present or former clientele. The ability of the supplier to consistently meet delivery dates and manage shipping issues will be revealed through feedback from other firms.
Effective delivery management requires open lines of communication with your vendors. Keep in touch frequently to learn the progress of your orders, the location of your shipments, and any potential delays. By keeping the lines of communication open, you may proactively address any potential problems or worries, assuring a quick and effective resolution.
Consider developing a system for order monitoring and progress updates to help with communication. This may involve utilizing technological tools that enable you to track the status of your orders and update your clients, such as web portals or email notifications. You can proactively manage client expectations and respond right away to any unforeseen delays or issues that may develop by remaining updated about the status of your delivery.
Openly discuss any delivery-related issues with your suppliers to come up with a workable solution. Work together to pinpoint the underlying cause of the problem and create a strategy to address it. You can reduce disruptions and guarantee a positive client experience by maintaining a collaborative attitude and open communication.
Know what are the licenses needed in your candle business by checking out this article here.
Frequently Asked Questions
How can I research suppliers thoroughly for my candle company?
There are several procedures involved in proper supplier research. Utilize websites and directories dedicated to the candle industry to start. Look for vendors who have a good reputation, many good ratings, and quality assurance certificates.
Attend trade exhibits or industry gatherings as well to network with possible vendors and learn more. Ask for referrals from other candlemakers or business owners. Finally, communicate directly with vendors to inquire about references and discuss their production methods and capabilities.
What should you keep in mind when asking for samples from possible suppliers?
It's critical to be very clear about your expectations when asking for samples from prospective vendors. The kind of candles you manufacture, the ideal smell profiles, the anticipated burn times, and any other pertinent information should be communicated in clear detail. Based on aspects such as scent quality, burn uniformity, aesthetics, and overall performance, evaluate the samples.
To reduce bias, think about performing blind exams. Keep thorough records of your evaluations, and enlist dependable people or focus groups to elicit various viewpoints on the samples.
How can I build strong relationships with my suppliers so we can quickly resolve any issues?
Establishing strong channels of contact with your suppliers is essential for problem-solving growth. To begin, schedule regular check-ins or meetings to go through current orders, and any difficulties, and to offer comments. Use messaging apps, phone conversations, or emails to keep the lines of communication open. Your expectations for lead times, order updates, and stock availability should be communicated in clear terms.
Address any problems as soon as they occur, giving clear information and working collaboratively to find solutions. Maintain a professional and cooperative attitude while developing a relationship based on mutual respect and trust. Review and update communication procedures frequently to enable efficient information transfer between your candle company and the suppliers.
To learn more on how to start your own candle-making business check out my Startup Documents here.
The information provided by CandleBusinessBoss.com ("The Site") is for general informational purposes only. All information on the Site is provided in good faith, however, we make no representation or warranty of any kind, express or implied, regarding the accuracy, adequacy, validity, reliability, availability, or completeness of any information on the Site. Under no circumstance shall we have any liability to you for any loss or damage of any kind incurred as a result of the use of the Site or Reliance on any information provided on the Site. Your use of the Site and your reliance on any information on the Site is solely at your own risk. This blog post is for educational purposes only and does not constitute legal advice. Please consult a legal expert to address your specific needs. Terms and Conditions.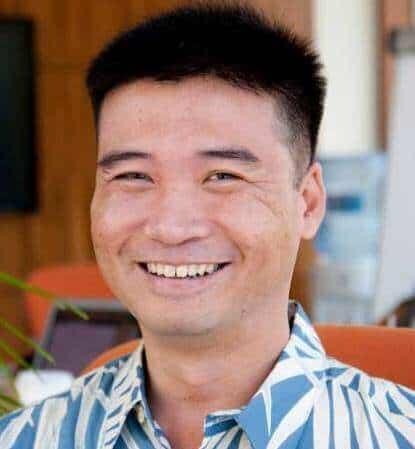 Meet Shawn Chun: Entrepreneur and Candle Business Fan.
I'm a happy individual who happens to be an entrepreneur. I have owned several types of businesses in my life from a coffee shop to an import and export business to an online review business plus a few more and now I create online candle business resources for those interested in starting new ventures. It's demanding work but I love it. I do it for those passionate about their business and their goals. That's why when I meet a candle business owner at a craft fair, farmers market, retail location or anywhere else I see myself. I know how hard the struggle is to obtain and retain clients, finding good employees all while trying to stay competitive. That's why I created Candle Business Boss: I want to help candle business owners like you build a thriving business that brings you endless joy and supports your ideal lifestyle.