While starting a candle business can be an exciting endeavor, long-term productivity depends on careful planning and management. Having a thorough checklist that covers all the necessary stages is one of the most important aspects of starting a candle business.
The most useful checklist for starting a candle business includes studying market demand, identifying the target audience, making a business plan, selecting suppliers, developing a product line, setting up production space, complying with legal requirements, devising a marketing strategy, and constructing an internet presence.
In this article, we will discuss the most useful candle business startup checklist. By diligently following this protocol, you will be well-equipped to navigate challenges and seize opportunities as they arise.
Study Market Demand
The first and most important step in starting a candle business is to carefully research consumer demand. To understand the always-changing trends, preferences, and client needs within the candle industry, substantial research must be conducted.
Analyzing market data and analytics can help you find useful information that will help you identify market gaps and set your candle offers apart. It is crucial to comprehend consumer preferences for smells, candle styles, and price points when creating products that appeal to your target market.
Emerging trends, popular fragrance profiles, and aesthetic preferences can all be found through market research and used to inform your product development approach. It allows you to develop a product range that satisfies the needs of your target market and incorporates distinctive selling factors that distinguish your candles from other brands.
Studying consumer demand also gives you the ability to properly coordinate your marketing activities. You can modify your branding, messaging, and promotional techniques to appeal to your target demographic by analyzing consumer behavior and preferences. This thorough knowledge of the market will offer you a competitive edge and enable you to set up your candle company for growth right now.
Identify the Target Audience
When it comes to customizing your candle products and marketing methods, the process of defining your target audience is of the utmost importance. To focus on and create your ideal consumer profile, you must delve into demographics, psychographics, and behavioral trends. Are you trying to reach young professionals looking to unwind, eco-aware people with a focus on sustainability, or lovers of luxury candles who value high-end goods?
The secret to making candles that speak to your target market's needs and desires is to understand their preferences and purchasing patterns. You may learn a lot about the tastes, problems, and goals of potential customers by conducting surveys, researching competitor products, and interacting with them on social media sites. These observations will act as a compass, directing you in developing persuasive marketing messages that convey the special value your candles offer.
Having a thorough understanding of your target market will help you create products that meet their demands. You can specifically appeal to the preferences and motivations of your defined audience by customizing the candle scents, styles, packaging, and pricing points. You can modify your offerings to match your target market's changing needs by regularly receiving feedback and staying in touch with them. This will encourage client loyalty and long-term productivity.
Check out this article to know what are licenses you need in starting a candle business.
Make a Business Plan
Any candle business is founded on a strong foundation that is a well-structured business plan. It functions as a thorough road map, defining your company's objectives, tactics, and financial projections. To write a business plan, start by outlining the purpose, vision, and key values of your company. This establishes the tone and course of the entire endeavor.
Next, pinpoint your competitive edge and explain how you'll set your candle company apart from others in the industry. Explain your sales and marketing plans, describing how you'll entice and keep customers.
Consider elements including production costs, market demand, and perceived value when choosing your price approach. A complete analysis of your target market should also be provided, including its demographics, psychographics, and purchase patterns. Determine ways to position oneself favorably in the market by analyzing your rivals.
A thorough company strategy also includes a careful financial analysis. Project the costs, revenues, and profits you expect to incur. Take into account elements like overhead costs, raw material costs, packaging, marketing charges, and operational costs. You may show potential investors or lenders that you have a solid grasp of the financial aspects of your candle business by producing a thorough financial estimate.
A solid business strategy also acts as a compass for your path into the candle industry. It enables you to adjust your plans when conditions change and make wise selections. You may monitor your progress, gauge the growth of your strategy, and spot areas for improvement by frequently reviewing and revising your business plan.
Finally, obtaining capital for your candle business depends on having a thorough business plan. Whether you're looking for grants, loans, or investors, having a well-thought-out strategy shows that you're dedicated to the project and have a clear vision for it. It boosts your chances of collecting the necessary financial resources to start and expand your candle business and inspires trust in potential partners.
Select Suppliers
Maintaining the constant quality of your candle products depends heavily on choosing trustworthy and excellent suppliers. In-depth investigation and outreach are required to locate the best suppliers who meet your company's requirements.
Start by investigating several vendors and contrasting their product lines, costing schemes, and business agreements. Look for vendors who provide a wide selection of candle-making supplies, such as premium wax, wicks, perfumes, and containers.
Think about a potential supplier's standing in the industry when assessing them. Look for vendors who have a history of meeting deadlines and providing consistent quality. Assess their responsiveness and readiness to work with you to meet your unique business needs. For a healthy and cooperative supplier relationship, open and transparent channels of communication are essential.
Establishing a partnership based on mutual respect and trust is essential. To make sure your suppliers can scale their operations to accommodate the expansion of your organization and that they fulfill your quality standards, regularly assess their performance.
Continue to keep an eye on their capacity to supply materials on schedule and deal with any problems that could come up. You can prevent supply chain disruptions and retain the superior quality of your candle goods by keeping solid relationships with dependable suppliers.
Take into account the possibility of a long-term partnership with your suppliers. You might need more adaptations or larger amounts of supplies as your firm grows. Your candle business will run more smoothly and expand if you work with vendors who can adapt to your changing needs.
Develop a Product Line
To attract clients and keep them interested in your candle business, you must have a diverse and enticing product selection. You can satisfy the varied tastes of your target audience by experimenting with a range of scents, colors, sizes, and patterns.
Consider creating limited-edition candles that inspire a sense of urgency and exclusivity among buyers, and seasonal collections that correspond with holidays, or certain themes. Personalizing your candles gives buyers a chance to engage with your business more deeply.
Complete market research and poll prospective clients to make sure your product line appeals to your target market. By doing so, you'll be better able to comprehend their preferences, keep up with trends, and decide how to improve your product offerings. Pay attention to consumer comments, and use them to innovate and improve your candle line over time.
Quality consistency is crucial when creating your product range. Every candle should be painstakingly made with attention to detail, ensuring that buyers always receive a high-quality product. Customers will trust your brand more as a result of your dedication to quality, which will also help your candle business's reputation and profitability.
You may serve different consumer segments and boost your overall profitability by providing a wide variety of products. While some clients might choose strong, colorful perfumes, others could favor gentler, more understated aromas. Similarly to this, offering clients options that match their preferences and complement various occasions or home decor styles gives them options.
Set Up a Production Space
A key element in ensuring the effective manufacture of candles is the establishment of a well-equipped and well-organized production space. You can decide to set up a specialized workspace at home or rent a commercial location depending on the size of your operations. No matter where you are, you must have a room that is appropriate for making candles.
Consider the storage needs for both raw materials and completed goods when planning your production area. Make sure you have enough shelving or storage containers to keep your goods arranged and simple to find. The production process will be streamlined and downtime reduced as a result.
Making candles effectively requires making the appropriate equipment investments. To make high-quality candles, you need instruments including melting pots, thermometers, molds, and packaging supplies. To ensure lifespan and durability, do your research and select reputable providers for your equipment.
Safety should always come first in a candle manufacturing environment. Implement sensible safety precautions, such as ventilation systems, fire extinguishers, and adequate combustible material storage. Follow local laws and regulations to ensure that safety standards are met.
You can efficiently meet client demand if your production area is well-designed and practical. It enables a fluid workflow, lowers production bottlenecks, and permits effective resource usage. As your company expands, regularly assess and improve your production area to make sure it can handle an increase in production volume and the addition of new product lines.
Comply with Legal Requirements
To ensure consumer protection and safeguard your company's interests, operating a candle business requires you to abide by several regulatory regulations. Researching local, state, and federal laws governing candle production, labeling, and packaging in detail is essential.
Start by being familiar with the particular permissions, licenses, and certifications needed to run your candle business. This can entail acquiring a business license, sales tax permits, or licenses for working from home or in a business environment. Learn about your responsibilities under the law including employment, tax filing, and environmental regulations.
Along with licenses and permits, it's critical to make sure your candles meet safety requirements and follow labeling regulations. This involves including appropriate warning labels that give consumers crucial details about potential risks and usage directions. The criteria for ingredient disclosure must be followed, especially for any potential allergies or dangerous compounds.
Consider seeking advice from legal experts or trade organizations with expertise in the production and sale of candles to ensure complete compliance with legal standards. They can help you overcome any challenging legal difficulties and offer insightful advice about the precise laws that apply to your company. You can also stay informed of any legislative changes or industry best practices by staying in touch with industry organizations and taking part in pertinent trade events.
Not only is following the law critical for the sustainability and reputation of your candle business, but it also significantly contributes to client confidence and trust. You establish credibility and develop a favorable brand image by showcasing your dedication to consumer safety and legal compliance.
Check out this article to know the legal aspects for your candle business.
Devise a Marketing Strategy
The growth of your candle business depends on a well-executed marketing strategy because it helps draw customers and raises brand awareness. Determine the best marketing channels to use to reach your target market first. Influencer partnerships can expand your reach, and social media sites like Instagram and Pinterest are popular places to advertise candles. To increase the size of your customer base, think about adding your products to online marketplaces.
Develop a resonant brand identity and messaging for your target audience. Create an engaging narrative for your candles, and utilize eye-catching product imagery to highlight their distinctive qualities. Include client endorsements to increase credibility and confidence.
Strike a balance between profitability and competitiveness while deciding on prices. To determine prices that accurately reflect the caliber and distinctiveness of your candles, conduct market research and evaluate the value you provide to clients.
To increase your distribution network, look into joint ventures with neighborhood stores. Making relationships in the business and showcasing your products to a larger audience may both be accomplished by taking part in trade shows and hosting events.
Analyze your marketing campaigns frequently, and get customer feedback to gauge their growth. Keep abreast of market changes and adjust your plans as necessary. Adjust your messaging and marketing initiatives frequently to reflect changing client expectations and preferences.
Construct an Internet Presence
Building a solid online presence is crucial for the expansion of your candle business in the modern digital age. Start by developing a user-friendly website that acts as a focal point for displaying your products, telling the story of your company, and providing ordering details. To give users a seamless surfing experience, make sure your website is mobile-responsive, visually appealing, and simple to browse.
Improving your online exposure requires optimizing your website for search engines. To improve your chances of showing up in search engine results, use pertinent keywords, and meta tags, and optimize page titles and descriptions. When potential buyers look up related products or phrases, this will help them find your candle company online.
Utilize the influence of social media sites like Facebook and Instagram to interact with your target market. To attract curiosity and raise brand awareness, share visually stunning content with your candles, behind-the-scenes looks, and client testimonials. If you want to reach a larger audience and increase traffic to your website or online store, think about implementing targeted advertising campaigns.
By using an e-commerce site to sell your candles, you may increase your market. This enables clients to quickly browse and buy your things online, wherever they may be. To promote online sales, take into account safe payment methods and provide affordable shipping costs.
Respond promptly to client questions, remarks, and reviews on all of your web platforms. Quick and helpful responses show your dedication to client pleasure and increase your audience's confidence and loyalty.
You can contact clients all around the world by having a strong online presence, regardless of location. You can considerably increase your customer base and expand your candle business beyond local markets by making use of the internet's potential.
Frequently Asked Questions
Why is market research crucial before beginning a candle business?
For your candle company to be effective, studying market demand is essential. It enables you to comprehend customer preferences, spot trends, and unearth new market prospects.
You may make your candle products more appealing and in demand by evaluating market data and tailoring them to your target consumer's wants and preferences. This research aids in developing marketing plans that position your company, set you apart from rivals, and appeal to clients.
How can I choose vendors for my candle company?
To keep the consistency and quality of your candle products, use dependable and superior suppliers. Think about their product line, pricing, track record, responsiveness, and capacity to match your company's demands when selecting suppliers.
Request samples from potential suppliers, compare them and assess their track record for timely delivery of materials. Strong relationships with reliable vendors will provide a consistent flow of high-quality components, enabling you to make candles that live up to consumer standards and establish a reputable brand.
Why is it crucial for a candle business to establish an online presence?
In today's digital world, developing an online presence is essential for the expansion of your candle business. You can access a larger consumer base, both locally and internationally, by having a well-designed website, an active social media presence, and possibly an e-commerce platform. A website gives you a platform to promote your candle products, interact with customers, and raise brand recognition.
As a result, your business options go beyond conventional brick-and-mortar sites. It also helps you to run focused marketing efforts, collect consumer feedback, and support online sales. The development of your candle business will be fueled by developing an online presence because it opens up prospects for consumer connection, brand promotion, and higher sales.
To learn more on how to start your own candle-making business check out my Startup Documents here.
The information provided by CandleBusinessBoss.com ("The Site") is for general informational purposes only. All information on the Site is provided in good faith, however, we make no representation or warranty of any kind, express or implied, regarding the accuracy, adequacy, validity, reliability, availability, or completeness of any information on the Site. Under no circumstance shall we have any liability to you for any loss or damage of any kind incurred as a result of the use of the Site or Reliance on any information provided on the Site. Your use of the Site and your reliance on any information on the Site is solely at your own risk. This blog post is for educational purposes only and does not constitute legal advice. Please consult a legal expert to address your specific needs. Terms and Conditions.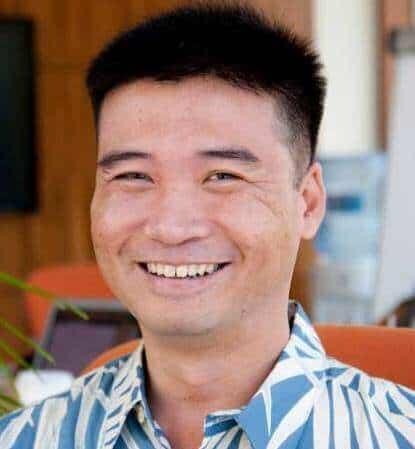 Meet Shawn Chun: Entrepreneur and Candle Business Fan.
I'm a happy individual who happens to be an entrepreneur. I have owned several types of businesses in my life from a coffee shop to an import and export business to an online review business plus a few more and now I create online candle business resources for those interested in starting new ventures. It's demanding work but I love it. I do it for those passionate about their business and their goals. That's why when I meet a candle business owner at a craft fair, farmers market, retail location or anywhere else I see myself. I know how hard the struggle is to obtain and retain clients, finding good employees all while trying to stay competitive. That's why I created Candle Business Boss: I want to help candle business owners like you build a thriving business that brings you endless joy and supports your ideal lifestyle.