Effective marketing is essential for the growth of your candle business in today's cutthroat marketplace. Strategic marketing tactics must be used if you want to stand out from the competition and draw in a larger audience.
To effectively market your candle business, you should start by showcasing unique candle designs on social media, engaging customers through giveaways and promotions, collaborating with influencers for product reviews, optimizing the website for e-commerce, and attending local craft fairs and events to reach a wider audience.
This article examines effective marketing strategies for candle businesses. By adhering to these steps, you can build brand recognition, increase sales, and establish a solid presence in the candle market.
Showcasing Unique Candle Designs on Social Media
Using the strength of social media channels to promote your candle business is one of the most effective strategies. Social media offers a huge audience and an affordable way to promote your original candle designs. Here are some tips on how to maximize it:
Choose the right platforms
It's important to figure out which social media sites are most often used by your target market. To find the platforms that best suit the preferences and routines of your target group, conduct market research. Visual-based platforms like Instagram and Pinterest are particularly well-liked by candle companies.
These platforms make it simple to draw in and engage potential buyers by allowing you to present your distinctive candle designs through eye-catching images. You can expand your reach and improve your chances of connecting with potential customers by concentrating your marketing efforts on the channels that your target audience finds most engaging.
High-quality visual content
Visual appeal is crucial in the world of social media. Spend money on professional photography that highlights the distinctiveness and beauty of your candles. To take visually appealing pictures, think about hiring a professional photographer or starting to understand the fundamentals of photography. To showcase your candles in the best possible way, pay close attention to lighting, composition, and styling.
High-quality images reflect your brand's professionalism and attention to detail while also making your candles look more alluring. You may attract your audience and create a lasting impression through visually stunning material, which will increase the likelihood that they will become customers.
Engage with your audience
For your candle business to succeed, developing a strong online community is crucial. Engage in active communication with your followers by addressing their queries and replying to their remarks. You can show others that you value their thoughts and experiences by actively participating in conversations. By requesting reviews and testimonials, you can persuade your audience to share their experiences using your products.
This interaction not only promotes customer loyalty but also creates word-of-mouth advertising for your business. Customers who recommend your business to others after having a good experience can be effective brand ambassadors, bringing in new clients and enhancing your reputation in the marketplace.
Utilize hashtags and trends
Researching and incorporating pertinent hashtags and trends into your social media postings will greatly improve your exposure and audience reach. Keep up with the most recent developments and well-liked subjects in the candle, home décor, and self-care industries. To ensure that your posts show up in pertinent searches, incorporate these popular themes into your content and add relevant hashtags.
You enhance your chances of connecting with potential clients who are actively looking for material related to candles by utilizing trending hashtags and trends. Engaging with hot subjects can also help your business stay current and demonstrate that you are aware of the interests and preferences of your target market. To maximize the impact of your social media marketing, keep your hashtag approach flexible and innovative.
Check out this article to learn more strategies for your candle business.
Engaging Customers through Giveaways and Promotions
Giveaways and promotions are great ways to raise enthusiasm, stimulate customer involvement, and broaden brand awareness. Here's how to use these strategies to your advantage:
Design attractive giveaways
Make eye-catching giveaways to draw in potential clients. Offer incentives that are consistent with your company values, such as complimentary candles, gift baskets, or special discounts. Create admission requirements that are simple to understand and interesting to participants. You may stimulate client participation and create buzz around your candle business by providing alluring rewards and matching them to your brand identity.
Collaborate with complementary businesses
Establish alliances with other regional companies or internet influencers in related fields like wellness or home decor. You can tap into each other's audiences and broaden your reach by organizing collaborative giveaways. By promoting your candles to other products, you can reach potential buyers with complementary interests. It enables you to make use of your partners' already-existing credibility and trust, benefiting all parties.
Leverage user-generated content
Utilize user-generated content by encouraging giveaway participants to post their social media experiences with your candles. Encourage them to mention your brand in their postings or utilize certain hashtags. Repost their content to your social media pages to show off actual customer interactions with your goods.
User-generated content is an effective kind of social proof that increases the credibility and trust of your brand. It demonstrates to potential buyers that actual customers are using and endorsing your candles, which can have a big impact on their purchasing decisions.
Offer exclusive promotions
As a way of saying thanks to your devoted clients, provide them with exclusive promotions. Offer them exclusive benefits like early access to new candle releases, special discounts, or loyalty programs. This not only improves your relationship with your current clientele but also encourages return business and promotes client loyalty.
Customers who receive exclusive incentives feel cherished and appreciated, which strengthens their bond with your company. By providing special advantages, you entice customers to keep buying your candles and might even turn them into brand evangelists.
Collaborating with Influencers for Product Reviews
To reach a larger audience and foster trust among potential clients, influencer marketing has grown to be an effective tool for businesses. Collaboration with lifestyle or candle industry influencers can have a big impact on your company.
Here are some tips for working well with influencers:
Identify relevant influencers
Conduct in-depth research to find influencers whose target market is similar to their audience. Find influencers who genuinely care about candles, home furnishings, or self-care. To make sure they are a good fit for your brand, examine their following demographics, engagement rates, and content style. The likelihood of fruitful partnerships and reaching an appropriate audience increases when you select influencers whose beliefs and pursuits coincide with your own.
Build authentic relationships
After you have located prospective influencers, concentrate on establishing genuine connections with them. Spend some time interacting with their staff. To support and express interest in their posts, like, comment, and share them.
Future effective collaborations might be set up by developing a sincere relationship and mutual respect with influencers. Keep in mind that developing relationships takes time and effort, so put money into maintaining these bonds over an extended period.
Product reviews and endorsements: Request product reviews and endorsements from influencers by sending them samples of your candles for evaluation. Genuine product reviews from reliable influencers can help your brand gain reputation and trust. Because their followers trust their judgment and advice, product reviews are effective marketing strategies.
Encourage influencers to emphasize the special qualities and advantages of your candles by sharing their honest experiences with them. Influencers' open recommendations and criticism can have a big impact on what their followers decide to buy.
Sponsored content
Work with influencers to promote your candles through sponsored articles or stories. Through sponsored content, you may use influencers' audience reach and power to market your goods. Work with influencers to produce engaging content that is authentic and that compellingly features your candles.
Sponsored articles or posts can enhance website traffic, brand recognition, and ultimately sales. To ensure that the sponsored content reflects your brand identity and connects with the influencer's audience, be sure to express your expectations and goals for it in clear terms.
Check out this article to learn more tactics in selling your home-based candle business.
Optimizing Your Website for E-commerce
For a website to turn visitors into paying clients, it must be properly optimized. Putting into practice efficient e-commerce techniques can improve your online visibility and increase revenue. Here are some tips for website optimization:
User-friendly design
Make a website that is pleasing to the eye, simple to use, and mobile-friendly. The user experience is improved by a simple and clear layout, which makes it simpler for customers to browse your products and make purchases.
To reduce bounce rates and maintain a seamless browsing experience across different devices, optimize page load speed. Customers will discover the candles they're looking for easily and quickly thanks to clear navigation menus, logical categorization, and a user-friendly search tool.
Compelling product descriptions
Produce appealing and comprehensive product descriptions for each candle to grab the interest of potential customers. Highlight each product's special attributes, flavor characteristics, and advantages. To arouse feelings and foster a sense of want, use persuasive words.
Describe how candles might improve the atmosphere, induce calm, or trigger particular feelings. To give the reader a clear picture, including sensory elements. Customers are more inclined to buy products when they are informed and emotionally engaged by the descriptions of those products.
Secure online transactions
Give your customers a reason to believe in you by adding SSL certificates and secure payment channels to your website. When processing online transactions, select trustworthy and secure platforms to protect critical client data.
To give clients visible assurance, prominently display trust badges and security emblems on your website. To convince visitors that their personal and financial information is safeguarded when making a purchase, be sure to convey your dedication to data security and privacy.
Search engine optimization (SEO)
To increase the visibility of your website in search engine results, optimize it for relevant keywords associated with candles. To find the words and phrases that potential customers are most likely to use while searching for candles, conduct thorough keyword research.
Strategically include these keywords in all of the content on your website, such as blog entries, product descriptions, and meta tags. Produce useful and helpful material that matches search intent. Enhancing your website's SEO will boost organic traffic, raise its visibility in search results, and draw in prospective clients who are actively looking for candles or similar goods.
Attending Local Craft Fairs and Events
Participating in regional craft fairs and events gives you a great chance to meet prospective clients face-to-face and increase brand recognition in your neighborhood. Here are some tips for maximizing these occasions:
Research and select relevant events
Look for regional pop-up markets, trade exhibits, or craft fairs that cater to your target audience. Pick gatherings that draw attendees who are interested in candles, home furnishings, or self-care.
Create an eye-catching booth
Design an attractive booth display that highlights your candles and is consistent with your company's concept. To attract attention and distinguish yourself from competitors, use signage, banners, and lights.
Engage with visitors
Talk to them, give them free samples of your products, and tell them about your candles. Genuine contacts and interesting conversations have the power to make an impact.
Collect customer information
Provide rewards, such as special discounts or giveaways, in exchange for client email addresses or social media followers. This enables you to keep in touch and develop relationships after the event.
Frequently Asked Questions
How can I use social media to effectively promote my original candle designs?
Put your attention on taking high-quality, aesthetically pleasing pictures if you want to properly exhibit your distinctive candle designs on social media. To showcase your candles in the best possible way, use professional photography or pick up some fundamental photography techniques.
Encourage your audience to share their candle-related experiences by replying to their remarks. Utilize relevant hashtags and trends as well to broaden your reach and attract new clients.
What advantages do working with influencers for product reviews offer?
Your business can gain from working with influencers in the candle or lifestyle sector in several ways. Influencers have a loyal fan base, and their endorsements can increase confidence and interest in your products. Influencer product evaluations and recommendations help establish your brand's credibility since they serve as social proof. By collaborating with influencers, you may increase your exposure to their audience and potentially boost sales by connecting with a larger population.
How might going to regional craft shows and other events help my candle business?
Attending regional craft fairs and other events can benefit your candle business in a variety of ways. These gatherings offer the chance to interact personally and face-to-face with prospective consumers. You can increase brand recognition in your neighborhood and draw attendees who have a particular interest in candles, home décor, or self-care by presenting your candles at these events.
Events and craft fairs provide a platform for gathering client data that can be used for future marketing initiatives, such as email addresses or social media followers. Attending these events also enables you to network with other industry experts and remain current on industry trends.
To learn more on how to start your own candle-making business check out my Startup Documents here.
The information provided by CandleBusinessBoss.com ("The Site") is for general informational purposes only. All information on the Site is provided in good faith, however, we make no representation or warranty of any kind, express or implied, regarding the accuracy, adequacy, validity, reliability, availability, or completeness of any information on the Site. Under no circumstance shall we have any liability to you for any loss or damage of any kind incurred as a result of the use of the Site or Reliance on any information provided on the Site. Your use of the Site and your reliance on any information on the Site is solely at your own risk. This blog post is for educational purposes only and does not constitute legal advice. Please consult a legal expert to address your specific needs. Terms and Conditions.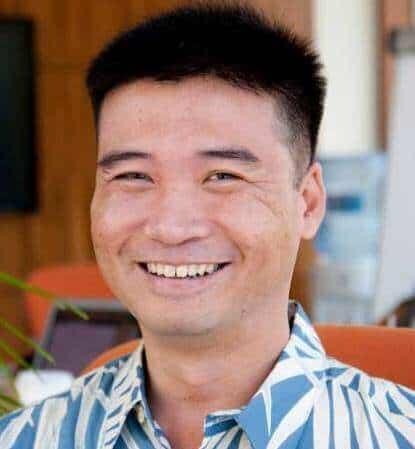 Meet Shawn Chun: Entrepreneur and Candle Business Fan.
I'm a happy individual who happens to be an entrepreneur. I have owned several types of businesses in my life from a coffee shop to an import and export business to an online review business plus a few more and now I create online candle business resources for those interested in starting new ventures. It's demanding work but I love it. I do it for those passionate about their business and their goals. That's why when I meet a candle business owner at a craft fair, farmers market, retail location or anywhere else I see myself. I know how hard the struggle is to obtain and retain clients, finding good employees all while trying to stay competitive. That's why I created Candle Business Boss: I want to help candle business owners like you build a thriving business that brings you endless joy and supports your ideal lifestyle.