When making gel candles, it is necessary to have a solid understanding of the factors that contribute to the overall cost. These tools may be going to be pretty helpful when it comes to working out the costs involved.
The most useful factors for you to consider when determining the cost of making a gel candle are expenses such as dyes, decorative elements, molds, and tools, which typically range from $10 to $50. Note that individual choices and where you purchase these items can cause the estimates to differ.
This article seeks to highlight the most important aspects for you to take into account when calculating the cost of manufacturing a gel candle while keeping in mind that these approximations may vary.
Dyes
Dyeing is a crucial step in producing visually pleasing gel candles because it adds brilliant colors. They provide flexibility in achieving desired hues because they are available in a variety of forms such as liquid, powder, and chip dyes. Numerous aspects, such as quality, brand, and quantity, are taken into account when estimating dye costs.
First, a dye's price is influenced by its quality. Due to their improved color concentration and capacity for reproducible results, higher-quality dyes typically cost more. They frequently provide a broader spectrum of colors, giving you more freedom to choose the color scheme you want. On the other side, while poorer quality dyes could be more affordable, the colors they produce might be less consistent or vivid.
Second, the price of the dye may vary depending on its brand. Due to their reputation for creating high-quality items, well-known and established businesses often have a higher price tag. To manufacture dyes that provide extraordinary color intensity and longevity, they might have spent a lot of money on research and development.
However, there are also lesser-known or smaller manufacturers that sell high-quality colors for less money. Finding a balance between quality and price might be aided by researching several brands.
Last but not least, the cost depends on how much dye you need for your gel candles. Naturally, the cost of dye will rise as the amount used increases; nevertheless, using less dye may be more cost-effective. Calculate the amount of dye required to obtain the desired color saturation taking into account the number of gel candles you intend to make. If you're experimenting with colors or on a tight budget, it's advised to start with smaller quantities.
Decorative Elements
Gel candles' visual appeal can be greatly enhanced by the addition of decorative pieces, which can lend a sense of uniqueness and charm. There are countless creative possibilities when using accessories like glitter, dried flowers, shells, and beads. However, it's crucial to take into account how they will affect the final price, as costs can differ according to the type, size, and amount needed.
It's crucial to carefully consider the design and topic of your gel candle when choosing decorative accents. Think about the intended aesthetic and atmosphere you want to produce. For instance, dried flowers like rose petals or lavender buds can be a lovely option if you're going for a romantic and delicate appearance. However, shells and seashells might add a quirky touch if you favor a coastal or nautical motif. Any design may be given a glitzy, sparkly feel by adding beads or glitter.
Decorative components can range widely in price. The price can be affected by a variety of elements, including the item's rarity, the complexity of the design, and the required quantity. Rarer or more distinctive components could cost more, whilst more widespread alternatives might be more affordable. Setting a budget and taking into account the overall cost of the ornamental components of the complete candle-making process is vital.
Take into account the size and number of the ornamental elements required to control expenditures. Sometimes a few tastefully chosen touches can make a big difference, bringing down the entire cost. Look into DIY projects or alternative options to accomplish the desired aesthetic while staying within your budget. For instance, instead of spending extra money on ornamental pieces, think about using natural materials like dried leaves or herbs.
Learn how to use a layout calculator for foot-candle calculations by visiting this article here.
Molds
Making wonderfully formed gel candles requires carefully selecting the right molds. Molds come in a wide range of alternatives, including various sizes, shapes, and materials like metal, glass, or plastic. Mold prices can range widely, from reasonably priced solutions to more expensive ones, depending on elements like complexity and quality.
It's crucial to take the intended form and size of your gel candle into account when choosing molds. You should carefully consider the aesthetic you want to create because the mold you select will have a direct impact on the final appearance of your candle. Whether you like traditional pillar molds, beautiful container molds, or detailed novelty designs, make sure the mold you choose supports your artistic goals.
Molds with more complex patterns or larger diameters are typically more expensive. Complex molds with intricate details or distinctive shapes necessitate more complex manufacturing procedures, which raises the cost of manufacture. Larger molds also require more materials, which raises the cost. Therefore, when choosing molds, it's crucial to take these financial factors into account, especially if you have a set spending limit in mind.
Think about the molds' quality as well. Molds of greater quality, which are frequently created from sturdy materials like metal or silicone, may cost more money. However, given their durability and versatility, they are ultimately a more affordable purchase. Cheaper molds made of plastic or less sturdy materials could be initially more cost-effective, but they might need to be replaced more frequently.
Consider thoroughly assessing your candle-making demands and goals to maximize your money. When choosing molds, keep in mind the intended complexity, size, and shape of your candles as well as your creative goals and financial limitations. To get the greatest price for the molds you've chosen, shop about, compare costs, and take advantage of sales or discounts.
Tools
When it comes to manufacturing gel candles, having the right instruments is essential. This equipment not only makes candle-making easier and more effective, but it also raise the price. A double boiler, thermometer, stirring rods, a heat gun or hairdryer, and other tools are also necessary. These tools costs can differ depending on elements including quality, brand, and functionality.
It's crucial to consider your unique needs while determining the cost of gel candlemaking tools. Examine the degree of precision you hope to accomplish and the complexity of the candle-making procedures you intend to employ. Even while they can have a larger initial cost, investing in high-quality, dependable tools can have long-term advantages.
For instance, melting the gel wax efficiently and safely requires the use of a double boiler. A double boiler made of high-quality materials, such as stainless steel, can ensure effective and constant heat distribution, which is essential for a thriving candle manufacturer despite the variety of alternatives on the market.
Another useful tool for precisely monitoring and controlling temperature is a dependable thermometer. It aids in making sure that the gel wax is heated and cooled within the range of temperatures advised for the best outcomes. By eliminating failed batches, investing in a high-quality thermometer that gives precise readings helps avert possible problems and saves money over time.
Stirring rods assist in blending fragrance oils, colors, and other additives into the gel wax. These rods are best made of heat-resistant materials like silicone or stainless steel. Simple stirring rods may be quite inexpensive, but it's best to choose models that can survive frequent use and heat exposure.
The next step is to use a heat gun or hairdryer to get rid of any air bubbles that could emerge when pouring. Both options can accomplish the task, but using a heat gun made expressly for crafts can give you more precise control over the heat and airflow.
Individual Preferences
The price of producing gel candles is greatly influenced by personal preferences. Each candle maker has their distinct aesthetic tastes, and the level of quality they seek, and this directly affects the materials chosen and, as a result, the project's final cost.
It's important to evaluate what matters most to you as a candle producer before thinking about the expense of producing gel candles. If you place a high value on making one-of-a-kind creations, you can choose to use specialized dyes, complex molds, and pricey decorative components. By spending money on different materials, you may give your candles a particular touch that will stand out and appeal to your target market or aesthetic.
On the other hand, if cost-effectiveness is your top priority, you might concentrate on locating more reasonably priced options for specific components. Consider using recycled materials or natural elements that you can find around you as inexpensive decorating accents. Choosing necessary tools and materials without sacrificing quality can aid in cost management without compromising the final result.
The quality of the ingredients and materials is extremely important to some candle producers. To ensure the finest possible performance and smell throw, they can pick premium-grade gel wax, fragrance oils, and other additions. Although these premium materials may cost more, they frequently produce better results, boosting the candles' overall sensory experience.
It's critical to strike a balance between individual preferences and financial constraints. Consider your priorities, such as prioritizing candle quality or keeping cost-effectiveness while producing original designs. You can choose the materials and components that best meet your needs by being aware of your motives and balancing them with your spending limit.
Check out this article to learn the most accurate method in calculating candle sales profit.
Purchasing Locations
The cost of creating gel candles can be significantly influenced by where you decide to get your components. Prices for supplies and equipment can fluctuate across various retailers, including brick-and-mortar stores, internet marketplaces, and vendors who specialize in the production of candles. To guarantee that you get the best offers without compromising on quality, it is crucial to do in-depth research, compare costs, and take into account several criteria.
Candle-making supplies are frequently sold in physical arts and crafts stores, hobby shops, or even general retailers. The pricing at physical stores may occasionally be slightly more compared to other sources due to variables like overhead fees, despite being handy for browsing and rapid purchasing. However, the benefit of shopping in a physical store is that you can touch and feel the items before you buy them.
Online stores like Amazon, and eBay, or websites dedicated to crafts can be a gold mine of candle-making ingredients. These platforms provide a variety of selections, affordable rates, and the comfort of online shopping at home. Online buying gives you the freedom to research various brands and suppliers, read customer reviews, and compare costs.
When making an online purchase, shipping expenses should be taken into account because they can affect the ultimate price. Keep an eye out for offers, discounts, or possibilities for buying in bulk that can help you reduce your overall spending.
Dedicated suppliers of supplies and equipment specially made for creating candles are known as specialized candle-making suppliers. While they might not be as convenient as ordinary stores, they frequently have a wide selection of high-quality goods specifically designed to meet the demands of candle producers. When buying in greater quantities, some providers may offer affordable costs. To learn more about the available alternatives and cost, think about getting in touch with them or visiting their websites.
Consider combining your purchase strategies to maximize your cost savings. When comparing pricing from various sites, consider quality, delivery charges, and discounts as well as the total value. Watch for seasonal discounts, special offers, or package deals that can help you save a lot of money.
Frequently Asked Questions
How much money should I set aside to buy the supplies to make a gel candle?
Depending on the gel candle's size, design, and quality, the cost of the materials used to make it can change. You should plan to spend, on average, $10 to $50 on things like dyes, ornaments, molds, and tools. It's crucial to remember that these estimations can vary depending on factors like buying habits and locales.
Do you have any money-saving gel candle-making advice?
Yes, there are several techniques to make gel candles cheaper. To cut costs, consider purchasing items in bulk or benefiting from deals and sales. You can also look at less expensive options for decorative components or find inventive ways to employ repurposed materials. You may also locate the finest discounts by comparing costs offered by various providers and taking into account internet marketplaces.
Is it possible to calculate the price of creating gel candles before I begin a project?
Even though it could be difficult to predict the cost of producing gel candles upfront, you can get a ballpark figure by taking into account things like the size of the candle, the desired level of design complexity, and the materials you intend to use. You can get a rough idea by looking at the average costs of dyes, accents, molds, and tools. However, it's crucial to remember that personal tastes and decisions might affect the final price, so it's a good idea to be flexible with your spending plan.
To learn more on how to start your own candle-making business check out my Startup Documents here.
The information provided by CandleBusinessBoss.com ("The Site") is for general informational purposes only. All information on the Site is provided in good faith, however, we make no representation or warranty of any kind, express or implied, regarding the accuracy, adequacy, validity, reliability, availability, or completeness of any information on the Site. Under no circumstance shall we have any liability to you for any loss or damage of any kind incurred as a result of the use of the Site or Reliance on any information provided on the Site. Your use of the Site and your reliance on any information on the Site is solely at your own risk. This blog post is for educational purposes only and does not constitute legal advice. Please consult a legal expert to address your specific needs. Terms and Conditions.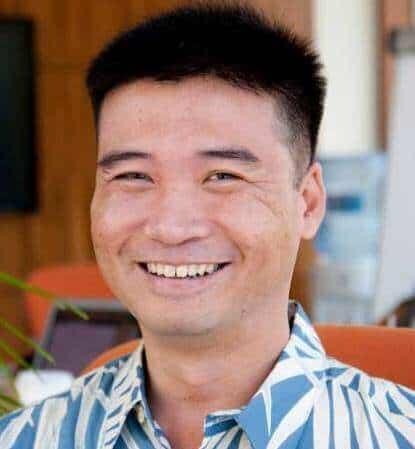 Meet Shawn Chun: Entrepreneur and Candle Business Fan.
I'm a happy individual who happens to be an entrepreneur. I have owned several types of businesses in my life from a coffee shop to an import and export business to an online review business plus a few more and now I create online candle business resources for those interested in starting new ventures. It's demanding work but I love it. I do it for those passionate about their business and their goals. That's why when I meet a candle business owner at a craft fair, farmers market, retail location or anywhere else I see myself. I know how hard the struggle is to obtain and retain clients, finding good employees all while trying to stay competitive. That's why I created Candle Business Boss: I want to help candle business owners like you build a thriving business that brings you endless joy and supports your ideal lifestyle.