Establishing and expanding a candle and lotion business in today's fiercely competitive market requires a calculated and planned strategy. Implementing effective methods that distinguish your company from the competition and pave the road for long-term productivity is crucial given the plethora of brands competing for consumer attention.
To best establish and grow your candle and lotion business in a competitive market, you need to focus on product differentiation, effective branding, targeted marketing, customer engagement through social media, forming partnerships with local retailers, and delivering exceptional customer service.
In this article, we'll examine each of these tactics in-depth and offer insightful advice to help you succeed in the cutthroat candle and lotion market.
Product Differentiation: Setting Yourself Apart
Focusing on product differentiation is essential if you want to stand out from the competition in the candle and lotion market. Investigating alternative ways to produce uniqueness is one of the fundamental components of product differentiation. Experiment first with flavors, components, packaging, and designs. By doing this, you'll be able to design goods that appeal to clients' senses and leave a lasting impression.
Using top-notch materials is essential to producing superior products. To ensure the highest level of quality and client satisfaction, invest in getting the best components and resources available. By putting quality first, you build the credibility of your brand.
Offering a wide variety of options to accommodate varied client preferences is another crucial component of product distinction. For a full understanding of the needs and preferences of your target market, conduct market research. Determine market gaps and discover new trends. Your product creation process will be guided by the findings of this research, allowing you to produce offerings that appeal to your target market.
Market research offers insightful information on the tastes and requirements of your future customers. You may design your items to satisfy their unique needs by being aware of their preferences and expectations. This client-centric strategy not only aids in product differentiation but also promotes customer happiness and loyalty.
Effective Branding: Creating a Memorable Identity
A key component of starting and expanding your candle and lotion business is developing a distinctive brand. It is essential to create a brand identity that speaks to the values and preferences of your target market. You may customize your brand to make an emotional connection that encourages loyalty and recognition by learning about their needs and goals.
Building a powerful brand starts with creating an engaging brand story. Your brand story needs to convey the core principles, beliefs, and motivations of your company. Share your experiences, sources of inspiration, and the distinctive features that make your candle and lotion business stand out. Customers are more likely to feel authentically connected to your business when it has a strong brand story.
Another crucial aspect of constructing a business is creating an intriguing logo. Your brand's logo acts as a visual representation, thus it needs to be carefully designed to capture the essence and personality of the company. Think about elements like colors, fonts, and symbols that complement your brand identity and resonate with your target audience. A professionally created logo not only attracts attention but also makes a lasting impression on your clients.
When it comes to branding, consistency is essential. Ensure that all platforms and touchpoints utilize the same color schemes, fonts, and visual styles as your branding materials. This consistency develops brand identification and gives your company a unified, polished appearance.
For long-term productivity, developing an emotional bond with your clients is essential. Align the messaging and values of your brand with those of your target audience. Promote the goals, principles, and advantages that your brand offers through your products. You may build a devoted client base that is in tune with the values of your brand by appealing to the emotions and aspirations of your target market.
Check out this article to learn more ways how to thrive your candle business.
Targeted Marketing: Reaching the Right Audience
A key component of starting and expanding your candle and lotion business is effective marketing. Creating a targeted marketing plan that concentrates on connecting with your intended customers is crucial for growth.
Determine your target market first, then learn about their characteristics, hobbies, and shopping habits. With this information, you'll be able to modify your marketing efforts and distribution methods to connect and interact with your target audience. You may maximize your marketing efforts and improve results by selecting the appropriate audience.
To raise awareness and produce leads, use internet platforms. Social networking sites like Facebook, Instagram, and Pinterest present excellent chances to promote your goods and interact with potential buyers. Create captivating material that emphasizes the advantages and distinctive qualities of your candles and lotions. To establish your authority and gain trust, share eye-catching images, client endorsements, and informative information.
Pay-per-click (PPC) campaigns and other forms of search engine advertising can also be efficient in bringing relevant visitors to your website. You may enhance visibility and draw potential clients who are actively searching for products similar to yours by bidding on pertinent keywords and tweaking your adverts.
To optimize your marketing efforts and increase return on investment (ROI), data analytics must be used. To learn more about the growth of your marketing campaigns, analyze important data like website traffic, conversion rates, and consumer behavior. Utilize this information to inform your strategy adjustments and marketing channel optimization for improved outcomes.
Consider running email marketing campaigns as well to nurture leads and create relationships with customers. To receive information on new product releases, promotions, and special deals, encourage customers to subscribe to your newsletter or sign up for a loyalty program. Personalize your emails and include useful information to keep clients interested in and devoted to your business.
Customer Engagement through Social Media: Building a Community
Social networking is becoming a crucial tool for communicating with customers and creating a devoted following for your candle and lotion brand in the digital age. You can improve brand visibility, encourage participation, and build a solid and devoted consumer base by utilizing social media channels efficiently.
Create interesting material that resonates with your target audience if you want to influence social media. Share eye-catching pictures and videos of your candles and lotions, emphasizing their special qualities and advantages. Inform your audience about the substances employed, the production procedure, and the origins of your brand. To create a sense of community and make your followers feel important, encourage engagement by posting questions, polls, and requests for feedback.
Giving customers a behind-the-scenes look into your company helps humanize it and increase consumer affinity for it. A stronger connection can be made with your audience by showcasing the creative process, introducing your team, or sharing experiences from happy customers. Encourage user-generated content as well by inviting clients to offer their stories, images, or recommendations. In addition to increasing interaction, this serves as social evidence, enhancing your brand's trustworthiness.
It's crucial to engage with your social media following. To convey that you appreciate their opinions, reply as soon as possible to comments, emails, and mentions. Talk to them, answer their questions, and thank them for their assistance. This degree of engagement fosters consumer loyalty and helps to improve brand perception.
Running captivating social media campaigns or giveaways can create excitement and draw in new clients. To entice participation and boost engagement, provide special discounts, limited-edition products, or competitions. These programs assist in establishing a feeling of exclusivity and thank your supporters for their commitment.
Working with social media influencers can greatly increase your reach and strengthen the legitimacy of your business. Find influencers whose followers are members of your target market and whose audiences share your beliefs. Join forces with them to produce sincere content and take advantage of their influence to market your products to a larger audience.
Forming Partnerships with Local Retailers: Expanding Your Reach
Working together with neighborhood stores can be a smart step to grow your clientele and open up new markets for your candle and lotion company. You can access a wealth of advantages and opportunities by forming alliances with merchants who share your brand values and target market.
Determine possible retail partners in your neighborhood or your target audiences to start. Find stores with a comparable look, a like-minded customer base, or complementary product offerings. The likelihood of attracting the correct customers will rise as a result of this alignment, which will help ensure the seamless integration of your products into their store.
Focus on creating partnerships that will benefit both parties when pursuing potential retail partners. Highlight the benefits your candles and lotions can provide to the clients of the retailer while showcasing their special selling qualities. Offer wholesale customers enticing conditions, such as competitive prices and hospitable terms for payments and returns. You may persuade merchants to carry your products by showcasing the potential for revenue and growth.
Give your retail partners marketing assistance to foster fruitful cooperation. This may involve providing eye-catching point-of-sale accessories like signs and display equipment to market your goods. To help store personnel promote your brand with knowledge and enthusiasm, assist with visual merchandising and product training.
Think about organizing campaigns or occasions jointly with your retail partners. This can involve co-hosted workshops, product demos, or in-store promotions. Cooperative marketing initiatives help spread the word, boost foot traffic, and produce a win-win situation for all stakeholders.
Maintain open lines of communication with your retail partners to be abreast of their demands and any potential difficulties. By keeping the lines of communication open, you can quickly handle any problems and sustain a solid partnership based on mutual respect and trust.
Check out this article to learn how to sell your scented candles from home.
Delivering Exceptional Customer Service: Building Trust and Loyalty
Being able to provide exceptional customer service is essential for growing your candle and lotion company over the long term. You may design a satisfying and positive customer journey that encourages loyalty and increases customer satisfaction by placing a high priority on timeliness, attention to detail, and personalized experiences.
Prioritize your ability to respond quickly to consumer questions and complaints. Aim to respond quickly and in a friendly manner using all available means of communication, including phone, email, and social media. Customers value prompt and effective service since it shows that you care about what they need.
Another essential component of providing outstanding customer service is attention. Spend some time learning about the particular needs, tastes, and issues of each client. You can tailor advice and suggestions that fulfill their expectations by carefully listening to them and attending to their particular needs.
To create experiences that people will remember, personalization is essential. Offer personalized extras like handwritten thank-you letters, specialized product recommendations, or customized packaging to go above and beyond. These modest but significant acts provide clients with a sense of value and appreciation, making a long-lasting impact.
To improve client comfort, take into account developing hassle-free return policies and quick shipping. Return policies that are clear and straightforward not only allay customer fears but also increase consumer confidence in your company. Customers' overall happiness is increased through fast and dependable delivery of their products.
Consider adding more value-added services to further improve the consumer experience. This might involve free samples, custom gift packaging, or special loyalty programs. These extras surprise and delight clients while also demonstrating your dedication to exceeding their expectations.
To get useful insights and continually improve your products and services, invite client input. Utilize polls, reviews, and ratings to assemble comments and endorsements. Engage in active listening to client feedback and make use of it to improve your offers, correct any flaws, and stay ahead of the competition.
Frequently Asked Questions
How can I set my candle and lotion goods apart from those of my rivals?
To set your items apart, concentrate on developing distinctive smells, using premium components, and developing creative packaging. Conduct market research to spot trends and gaps, then create products that are tailored to the needs of a certain clientele.
How might great branding help my candle and lotion business succeed?
Strong branding creates a distinctive personality for your company and increases customer recognition. Create a recognizable logo, develop an engaging brand story, and make sure branding is consistent across all channels. For a stronger connection, match the values and preferences of your target market with your brand.
What are some effective methods for interacting with customers on social media?
To include customers in social media interactions, produce interesting content, divulge behind-the-scenes information, and promote user-generated content. Engage your audience by quickly replying to their comments and messages. Working with influencers can also help you reach more people and establish a reputation.
To learn more on how to start your own candle-making business check out my Startup Documents here.
The information provided by CandleBusinessBoss.com ("The Site") is for general informational purposes only. All information on the Site is provided in good faith, however, we make no representation or warranty of any kind, express or implied, regarding the accuracy, adequacy, validity, reliability, availability, or completeness of any information on the Site. Under no circumstance shall we have any liability to you for any loss or damage of any kind incurred as a result of the use of the Site or Reliance on any information provided on the Site. Your use of the Site and your reliance on any information on the Site is solely at your own risk. This blog post is for educational purposes only and does not constitute legal advice. Please consult a legal expert to address your specific needs. Terms and Conditions.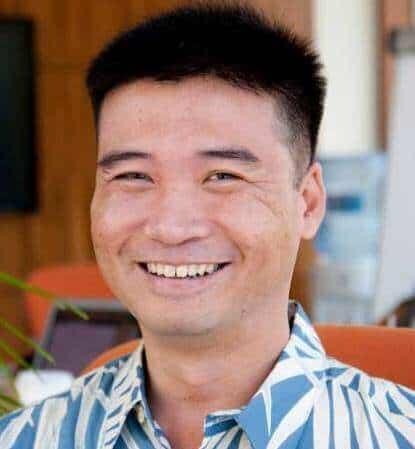 Meet Shawn Chun: Entrepreneur and Candle Business Fan.
I'm a happy individual who happens to be an entrepreneur. I have owned several types of businesses in my life from a coffee shop to an import and export business to an online review business plus a few more and now I create online candle business resources for those interested in starting new ventures. It's demanding work but I love it. I do it for those passionate about their business and their goals. That's why when I meet a candle business owner at a craft fair, farmers market, retail location or anywhere else I see myself. I know how hard the struggle is to obtain and retain clients, finding good employees all while trying to stay competitive. That's why I created Candle Business Boss: I want to help candle business owners like you build a thriving business that brings you endless joy and supports your ideal lifestyle.