Anthropologie, renowned for its unique and eclectic assortment of home décor items, is a destination of choice for many creators and business owners. It is essential to effectively navigate the path to accomplishment if you're a candle manufacturer hoping to have your products featured in their stores.
The best way to have your candles stocked at Anthropologie is by creating a compelling product pitch showcasing their unique features, aesthetics, and target market appeal. Contact their buying team through email or phone, including top-notch product images and relevant details. Persistence and professionalism are crucial.
This article will guide you through the optimal strategy for stocking up on candles at Anthropologie. You can improve your odds of reaching this goal.
Understanding Anthropologie's Aesthetic and Target Market
It's crucial to have a thorough understanding of Anthropologie's brand aesthetic and target market before deciding to stock your candles there. By carefully selecting a variety of visually appealing and distinctive goods that appeal to their discerning clientele, Anthropologie has carved out a niche for itself. It is essential to become aware of their preferences and match your candle products accordingly if you want to improve your chances of accomplishment.
Start by devoting time to a thorough review of Anthropologie's current candle selection. Pay attention to the designs, fragrances, and packaging that they use. You can learn a lot about the particular aesthetic components that Anthropologie highlights by immersing yourself in its product line. Your ability to align your candle products with their distinctive aesthetic appeal and overall brand image will be made possible by this investigation.
You can get a sense of the design elements that appeal to their clients by examining the candle styles that Anthropologie features. Do they favor minimalist, contemporary decor or do they favor a more eclectic, bohemian look? You can make your candle designs more in line with Anthropologie's brand style by recognizing these patterns.
Pay particular attention to the scents that Anthropologie offers in its selection of candles. Do they emphasize floral and fruity scents or do they also use more intricate and unusual perfume combinations? They'll be more likely to consider your products for their stores if you manufacture candles that match their smell preferences thanks to your understanding of their scent profile.
The presentation used by Anthropologie is crucial. Take note of the candle-specific packaging materials, colors, and other branding components they use. You may use the information in this article to create packaging for your candles that enhances the Anthropologie aesthetic and adds value.
You may present yourself as an appropriate fit for Anthropologie's target demographic by completing this in-depth study and matching your candle items with their distinctive look. Customers at Anthropologie have particular interests and preferences, so you have a better chance of attracting their attention if you design your candles to fit those requirements.
Never forget that the objective is to demonstrate your ability to match Anthropologie's brand while bringing your creative flair. By doing this, you show that you are aware of their target audience and have the ability to add a novel perspective to their carefully chosen collection.
Check out this article to help you stand out in the competitive industry of candle-making.
Creating a Compelling Product Pitch
Making a captivating product pitch is essential to getting the buying staff at Anthropologie interested. You must emphasize the distinctive qualities and features that distinguish your candles from the competition to make an effective pitch. This could involve things like the use of premium ingredients, environmentally responsible and sustainable production techniques, or unique design features that set your candles apart.
It's crucial to demonstrate how your candles are aesthetically pleasing and how they blend in with Anthropologie's carefully picked inventory. Take into account the candles' general visual appeal, color schemes, and packaging design.
Make sure your packaging embodies the sophistication and style that Anthropologie shoppers have come to expect. You may visually convey your candles' appeal and raise your chances of getting the buying team's attention by displaying expert product photographs that amply demonstrate their beauty and craftsmanship.
Customizing your pitch to show the appeal of your candles to your target demographic is also essential. Determine the precise racial and socioeconomic groups and lifestyles that would be drawn to your products.
For instance, if you produce vegan and cruelty-free candles, underline how they satisfy the expanding need for environmentally friendly and morally responsible goods among Anthropologie's clientele. Highlight the distinctive selling aspects that make your candles the ideal choice for the discerning customer base of Anthropologie.
Think about how your candles can improve the general clientele experience. Highlight their ability to set the mood, elicit a strong emotional response, or promote relaxation and self-care. Create a story around your candles that demonstrates how they can enhance commonplace situations and become valued elements of the lifestyle of the Anthropologie customer.
Contacting Anthropologie's Buying Team
Once your product pitch is polished, it's time to go forward and get in touch with the buying staff at Anthropologie. To obtain the best contact information for contacting out, start by completing extensive research. The website of Anthropologie is a useful source because it can include the contact information for their buying staff. Networking websites or industry directories might assist you in finding the appropriate contacts.
It's crucial to keep your communication with the buying team professional and succinct. Make sure your message is precise and to the point by writing a clear email or preparing a brief script for phone interactions. Introduce yourself and your candle company while expressing your sincere respect for Anthropologie's style and how it aligns with the principles and goals of your own company. Describe how your candles may smoothly complement and enhance Anthropologie's current goods while emphasizing their special traits.
Attach or add high-quality product photographs that portray your candles in the best possible light to visually attract the buying team. These photos must be eye-catching, of great quality, and capture the soul of your company as well as the distinctive qualities and appeal of your goods. Make sure the pictures convey a sense of excellence and craftsmanship so the buying team will be intrigued to learn more about your candles.
Don't just focus on aesthetics; provide all the relevant information about your candles. This covers the price, the size of the item, and any certifications or awards your candles may have won. Providing thorough and transparent information will show professionalism and facilitate the buying team's evaluation of your products.
Keep in mind to be succinct and considerate of their time. Without overwhelming them with too many details, create interesting and useful communication. Include your contact information and encourage them to get in touch with you if they have any more queries or need more details.
Persistence and Follow-Up
Being persistent is essential if you want your candles to be stocked at Anthropologie. It's crucial to understand that your initial contact may go undetected or get lost in the flow given the enormous volume of enquiries they receive. You shouldn't let this stop you from working toward your objective, though. It is crucial to follow up appropriately and forcefully instead.
It is advised to wait a decent amount of time after establishing your initial contact before starting a follow-up. A two to three-week waiting time is typically seen to be adequate. This gives the buying team enough time to examine your candles for their stores after reviewing your initial proposal.
Maintaining a courteous and professional demeanor is crucial when making a follow-up phone contact or email. Reiterate your desire to have your candles considered for sale at Anthropologie stores. Refer back to your opening statement and restate the distinctive traits and market attractiveness you previously emphasized. Tell them how your candles complement Anthropologie's brand image and the value they may provide to its customers.
It's crucial to underline in your follow-up correspondence that you are available for any further information or samples the purchasing team might need. This demonstrates your commitment and readiness to go above and beyond to make sure the cooperation is effective. If at all possible, think about providing extra information or insights that can help to highlight the benefits and allure of your candles.
Keep in mind to be persistent and patient during the follow-up procedure. Recognize that the Anthropologie buying staff may have a hectic schedule and receive many requests. You boost your chances of being noticed and considered for their stores by professionally expressing your dedication and ongoing interest.
Persistence is essential if you want your candles to be carried in Anthropologie. Recognize that the first contact you make might not be recognized, and be ready to follow up when a suitable amount of time has passed.
Express politely that you are still interested, underline the special features and market attractiveness of your candles, and highlight that you are willing to receive any additional information or samples. By demonstrating your commitment and professionalism, you raise your chances of grabbing the buying team's attention and moving closer to getting your candles stocked at Anthropologie.
Check out this article to help you emerge in the candle-making business.
Showcasing Professionalism and Preparedness
Throughout the entire process of getting your candles stocked at Anthropologie, maintaining professionalism is crucial. Any communication you receive from the buying team must be answered quickly and effectively. This shows how dedicated and enthusiastic you are about the potential partnership.
Prioritize providing a prompt response to the buying team whenever you receive a message or inquiry from them. Being on time demonstrates your respect for their time and your commitment to the chance to have your candles stocked at Anthropologie. Make sure your comments are clear, succinct, and professional as you craft them.
Any queries or issues raised by the buying team should be answered in-depth and carefully. Be ready to give specific details regarding your candle production process, ingredients, certificates, or any other pertinent information. Building credibility and creating trust need open, honest communication.
Be prepared to provide more details or samples upon request in addition to responding to their questions. This shows that you are willing to go above and beyond to meet their needs and further highlights the excellence and allure of your candles. Consider providing free samples so they can see firsthand the craftsmanship and originality of your goods.
Retain a positive and respectful attitude in all dealings. Even if there are difficulties or delays, tackle them professionally and with a problem-solving attitude. Keep in mind that working with Anthropologie will need persistence and flexibility.
Last but not least, edit every written correspondence to ensure professionalism and clarity. Check again for any mistakes or typos that can affect how people perceive your brand and level of attention to detail. A flawless statement conveys your dedication to quality and makes a good impression on the purchasing staff.
Frequently Asked Questions
How can I be sure that the buying staff at Anthropologie will notice my product pitch?
Focus on emphasizing the special qualities and aesthetics of your candles that complement Anthropologie's brand to make your product pitch stand out. Use top-notch product pictures and include pertinent information about your candles, such as eco-friendly ingredients or cutting-edge design features.
Adapt your proposal to show how your candles will appeal to their intended demographic and how they would enhance Anthropologie's current product line. To get the buying team's attention, present your material succinctly and professionally.
What should I do if the buying team at Anthropologie doesn't respond to my inquiry?
It's important to be persistent when contacting Anthropologie. It's crucial to follow up if you don't hear back from your original contact. Wait a respectable amount of time, usually two to three weeks, and then politely follow up by email or phone to let them know you're still interested.
Take advantage of the chance to reaffirm the distinctive features and market attractiveness of your candles and to offer any further information or samples they might need. Throughout the follow-up procedure, keep your composure and professionalism.
Is it vital to match the style and customer base of Anthropologie with my candle products?
Yes, if you want to improve your chances of getting stock at Anthropologie, you must match your candle items with the retailer's style and target demographic. With a distinctive consumer base that has certain interests, Anthropologie has a clear sense of brand identity.
You can hone your product pitch to appeal to their audience by examining their current candle offers, comprehending their aesthetic, and knowing their target market. Emphasize how your candles are a perfect fit for Anthropologie's carefully chosen selection and appeal to their customers' tastes and lifestyles, such as sustainability or distinctive design features.
To learn more on how to start your own candle-making business check out my Startup Documents here.
The information provided by CandleBusinessBoss.com ("The Site") is for general informational purposes only. All information on the Site is provided in good faith, however, we make no representation or warranty of any kind, express or implied, regarding the accuracy, adequacy, validity, reliability, availability, or completeness of any information on the Site. Under no circumstance shall we have any liability to you for any loss or damage of any kind incurred as a result of the use of the Site or Reliance on any information provided on the Site. Your use of the Site and your reliance on any information on the Site is solely at your own risk. This blog post is for educational purposes only and does not constitute legal advice. Please consult a legal expert to address your specific needs. Terms and Conditions.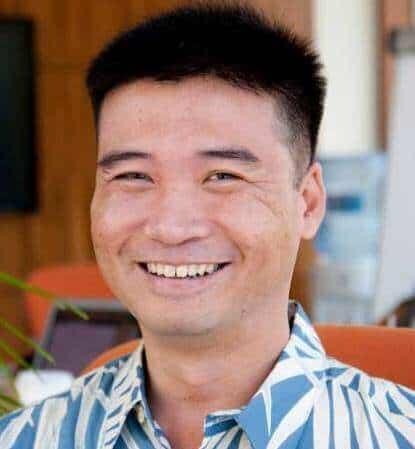 Meet Shawn Chun: Entrepreneur and Candle Business Fan.
I'm a happy individual who happens to be an entrepreneur. I have owned several types of businesses in my life from a coffee shop to an import and export business to an online review business plus a few more and now I create online candle business resources for those interested in starting new ventures. It's demanding work but I love it. I do it for those passionate about their business and their goals. That's why when I meet a candle business owner at a craft fair, farmers market, retail location or anywhere else I see myself. I know how hard the struggle is to obtain and retain clients, finding good employees all while trying to stay competitive. That's why I created Candle Business Boss: I want to help candle business owners like you build a thriving business that brings you endless joy and supports your ideal lifestyle.