While a candle in a home can create a welcoming environment, there are also hazards involved with candles, such as a fire hazard and allergies—so it's no surprise that there are certain regulations with creating your own for sale. But what are those legal requirements, and what do you need to consider as you create your homemade candle business?
What are the legal requirements for selling homemade candles?
Candle labeling must include specific fire safety warnings.
Candle labeling must include information about your business and the candle.
There are no specific licenses for your candle business, but you must have several general business licenses—unless you're selling on a website like Etsy.
Research your state's policies on sales tax and make sure you have the proper paperwork and licenses to collect it through your online sales.
Are candles regulated by any government agency? What kind of governmental standards exist for candles? What do I need to include on the labels, and how do I find a place to get my business license? All these questions are answered in the article below.
Legal Standards for Candles
Because of the potential hazards, there are legal requirements to sell your homemade candles that are posted and regulated by ASTM International. In short, there are standards that you must follow when making your own candles, including:
Definitions of candles and accessories in the industry, along with stating that Imperial measurements are standard.
Fire safety warnings should be placed on all candles by the point of sale and is not covered or obstructed. It must also contain the word "WARNING" on the label.
Glass containers are checked for their strength and durability, and there is a standard for transparent and non-transparent soda-lime-silicate glass.
Emissions from indoor candles are limited and do not cause health issues. Reduction of visible smoke emissions is key for this standard.
Candles should be burned safely away from anything that can catch fire.
Candle accessories are used properly and under supervision.
To read more about ASTM International's standards, you can purchase the full reports here.
Considering these legal standards, what mistakes do most handmade retailers make? With the opportunities that the Internet has provided, many people disregard the need for safety and for legal licensure. These mistakes are easy to fix if you know what to look for. Like adding safety labels and making sure you have your business licenses. The following tips can help keep you above the safety standards and ultimately set you apart from those businesses not following the governmental standards. Which, for some, may be a draw to your business.
Candle labeling must include specific fire safety warnings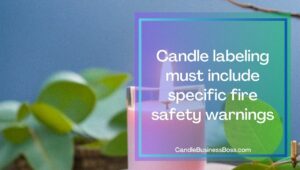 While many of the standards set by ASTM International seem to be common sense. Like using the candles safely, it's important to note the candle labeling. They outline in their standards that the label should be placed in a visible location and is not covered or obstructed. Text-only fire safety warnings should have the safety alert symbol and the word "WARNING" in all uppercase bold letters. While a text and pictogram fire safety warning needs the safety alert symbol before showing the pictograms.
Candle labeling must include information about your business and the candle
Besides requiring fire safety warnings, your candle labels must also contain a few other things. Like the company name and logo, the weight of the candle; the type of wax used, the candle scent, and your contact information.
This is important because if something is incorrectly labeled. You may be liable for injuries or accidents; including possible allergic reactions concerning the type of wax or the scent. It also provides additional marketing for you. They know where they got the candle and know exactly what to expect out of that product.
There are no specific licenses for your candle business, but you must have several general business licenses—unless you're selling on a website like Etsy
If you're simply selling online through your own personal website. You are going to need your own business registrations and licensures. Like your Federal Employer's Identification Number. There may be other permits that you need that fall under state and local jurisdiction. Like local business licenses or business liability insurance—contact your local tax office to find out more.
Your business license is no different from what a physical brick-and-mortar store would need. As many businesses shift online, there is no specifically "online" business license—you'll need one just like any other business. It establishes that your business is legal and licensed, which can give your customers peace of mind.
You should also get your seller's permit, which is through your state. These allow the government to collect sales tax from you. And it also allows you to purchase products from suppliers without paying sales tax. Which can save you money in the long run.
If you are making your candles at home, you may need a home occupation permit. While each municipality has different rules. Consider looking into this to make sure your business is legal within your county and state.
So why do you need a business license on other websites, but not on Etsy? It's simply their policy. You have to pay for listing items and some marketing. But they do not require in their list of policies a need for a business license. Does that mean you shouldn't or don't need to get one? No—if you want to sell more than just a few items online, it's best if you get that business license just to be safe.
Read more about Etsy's Seller Policies on their website.
Research your state's policies on sales tax and make sure you have the proper paperwork and licenses to collect it through your online sales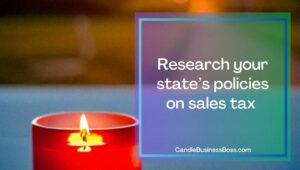 While Etsy doesn't require you to have a business license, getting one could save a lot of headaches for you around tax time. In some states, Etsy does add sales tax automatically to their sales, so you may have to file a tax return depending on where you're selling.
It also depends on how much money or transactions you make within a given state. $100,000 or 200 transactions typically is the marker for taxation, so make sure you fully understand how your state collects sales tax and what you need to do to make sure you're paying your share into the government.
If you're not doing that many sales through your website or Etsy, you may still have to file a 1099-K form. This form comes from payment card transactions or third-party payment network transactions. Essentially, if you're working through a third party online, you will have to file one of these forms.
And again, while Etsy doesn't require those licenses, you can register through the website to make sure your Etsy store collects the right amount of tax—but to do so, you need to have your sales tax license or permit.
Whether you're looking to sell your candles in a physical location or just making a few extra dollars on Etsy, there are several things you need to consider keeping your business legal. In most cases, even if you're just making a few sales a week, it is smartest and safest for you to have all the business licenses and insurance you need before opening your shop doors. When you sell your candles, make sure they are labeled properly and safely for the consumer. Many of these tips and tricks may seem like common sense, but they also can keep you and your customers safe.
Frequently Asked Questions
Are candles regulated by the Food and Drug Administration?
At this time, candles are not regulated by the Food and Drug Administration. In the past, regulations have been considered, but there are no standards or rulings that you must consider in your homemade candle business with regard to the FDA.
Does Etsy report your gross income to the IRS?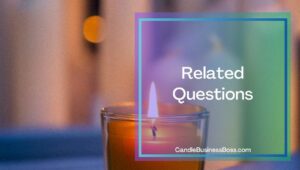 Etsy does report your income through a Form 1099-K to the Internal Revenue Service. You must also report that sales income on your tax return, and if your state has income tax, you must pay on that as well.
Do you need insurance to sell crafts?
In many cases and locations, it is wise to purchase liability insurance before you start selling your crafts. While you do not technically need it to sell your products, you may need it if you decide to sell at craft fairs or events. Insurance will cover your liability if something goes wrong with your product, like a fire or even potential explosion from high heat in your candle.
How much does it cost to start a candle making business?
If you plan on selling out of your home and using a website you have built or an online seller like Etsy, your cost will be about $1,500 for inventory, your website, and any marketing you decide to do. If you decide to create your own physical store for your candle making business, you can expect to pay upwards of $31,000 for the space and business, not including your inventory, rent, and payroll.
Looking to start your own candle making business, check out my startup documents here
Please note that the contents of this blog are for informational and entertainment purposes only and should not be construed as legal advice. Any action taken based on the information provided in this blog is solely at your own risk. Additionally, all images used in this blog are generated under the CC0 license of Creative Commons, which means they are free to use for any purpose without attribution.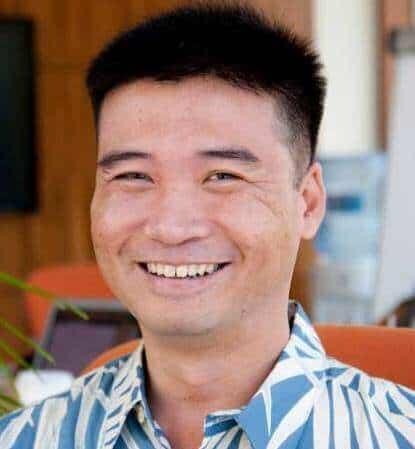 Meet Shawn Chun: Entrepreneur and Candle Business Fan.
I'm a happy individual who happens to be an entrepreneur. I have owned several types of businesses in my life from a coffee shop to an import and export business to an online review business plus a few more and now I create online candle business resources for those interested in starting new ventures. It's demanding work but I love it. I do it for those passionate about their business and their goals. That's why when I meet a candle business owner at a craft fair, farmers market, retail location or anywhere else I see myself. I know how hard the struggle is to obtain and retain clients, finding good employees all while trying to stay competitive. That's why I created Candle Business Boss: I want to help candle business owners like you build a thriving business that brings you endless joy and supports your ideal lifestyle.