Maybe you are thinking about starting a candle making business, or maybe you are already in the candle making business, and you want to know if the industry is growing, then this article is for you!
There is no doubt that the candle making business is a big business. It is growing constantly. In 2020 the valued revenue for a candle making business, globally, was approximately $8,900 million. By the end of 2025, the projected value is expected to increase by $3.40 billion. Making it an 8.18% increase between 2021 and 2025.
Over 80% of the United States as candles in the homes. Because of the high demand for candles is due to the number of people purchasing them and how many they purchase.
We all love to light a candle and bring great smells and scents into our homes and offices. Because of this, candle making is going to be around for a long time.
Keep reading to find out more about the growth in the industry. This will give you assistance in coming up with your short- and long-term goals for your business whether you are in the candle making business yet, or not.
Types of Candles
There are numerous types of candles on the market. I have discussed them before in detail in another article, but I am going to give a brief overview here. The types of candles is important when talking about the market and the growth in the market. With the different types of candles, there is also a variety of waxes and scents that can be used.
Types
Just because there are a lot of different types of candles, people still love pillars and they are the current most popular today. However, here is a brief list of all the types.
Pillar Candles – these are not created in a container and are made to stand up on their own.
Container Candles – these are created in a glass jar, metal tin, or any other type of container.
Votive Candles – these are made to sit inside of small glass containers.
Tealight Candles – these are smaller than votive candles and are made to go inside of cylinder metal or plastic containers.
Taper Candles – these are made for candlesticks.
Tart Candles – these melt in a potpourri or tart burner.
Gel Candles – these are soft and made with a mineral-oil gel instead of wax.
Wax
There are several types of wax on the market today. The current most popular is Soy Wax.
Soy Wax is dense, soft, easy to color and affordable. But here is a list of a few others.
Paraffin Wax – the main advantage is that it holds a lot of fragrance. It can be used for glass and tin containers.
Beeswax – it gives a sweet scent since it is made literally from honey from bees.
Palm Wax – this is plant-based, hard texture and good for making pillars. However, it is expensive.
Coconut Wax – it holds it's fragrance and is all natural. It's great for blending with other waxes.
Rapeseed Wax – it is a slow burn wax that is produced from mustard-like plants and cabbage. It is not common in the US.
Wax Blends – is exactly what it is named! It is about mixing some of the waxes so that you get the best advantages of the ones you want to use.

Do Beeswax Candles Give Off Soot?
Scents
When it comes to scents that can help grow your business, there are too many to write them all down. But as you read on under the market section, you will find a trend called seasons. It gives you a list of popular scents for each season.
In a previous article, I wrote about thirteen of the most popular scents. In that list there are a few that I am sure you all know, like apple cinnamon and vanilla. But here are a few that made the list that you probably are not thinking would make that list.
Huckleberry Sugar Blossom – this is a combination of floral, citrus, Carmel, spice, and brown sugar. Now, I bet you see the appeal!
Pablo Santo – this is a sweet, woodsy, citrus and minty fragrance that has healing properties.
Sandalwood – this is a soft, exotic fragrance that comes from the evergreen tree.
Lemon – the smell of lemons helps with our mental health. It stimulates your concentration while giving off a calming effect.
The Market
Demographics
When you think about the candle market demographics, the first thing we think of is using them in our homes. Women and even actually, some men love the smell of candles and the ambiance they bring. But even though that's our first thought, there are many other places that use them regularly.
There are businesses that use candles too. Businesses such as: spas and massage centers, restaurants, fashion houses, and even beauty retailers. It just goes to show that everyone loves candles.
Seasons
Seasons are a trend! They are at the top of the market trend list. People buy candles all year long, that is not a question. However, it is statistically proven that candle sales increase by 35% during Christmas and the holiday season. Non-seasonal sales account for 65% of all candle sales.
Therefore, fragrances every season. For spring, you have cheery blossom, lavender, apple blossom and honeysuckle. For summer, you have sea salt, coconut, and ocean breeze. Likewise, for the holiday season you have fragrances like apple cinnamon, cinnamon, peppermint, vanilla plus peppermint, and pumpkin spice.
The wood wick Trend
This is a huge recent trend that has been pushing forward and upward the demand for the candle making business. There is a whole article on wood wick candles that I wrote, so for the purpose of this article, I will only do a brief highlight.
The first question I know you are going to ask is how does it crackle?! Because let's be honest, that's the intriguing part of this candle. It is the niche that gets our attention.
When the wick begins to burn, the water instead of the wood heats up, boils and releases steam. If the steam gets trapped, the pressure is exerted onto the wood. When this happens, it causes the wood to weaken. The steam that explodes in small flames that make the crackling sound.
There are a few differences between cotton wicks and wood wicks and not just them being made out of wood. Even though the crackling sound is the main reason people buy wood wick candles, they actually have more of a calming effect than cotton wick candles. Wood wicks also burn with a burn radius more than cotton wicks. They have a higher burn rate as well.
The wick inside the wood wick candles stays in one place. There are different kinds of wood wicks that can be used. As the candle making market grows, more and more candle makers will get involved in this new trend of wooden candles.
Growth Factors
Special Occasion's
The increase in special occasions will cause an influx in the candle business. Occasions such as weddings, birthdays, anniversaries, and other events.
Birthday Candles
Let's take this time to talk about the holiday that has had us blowing out candles since we turned a year old! Birthday candles. Birthday candles have evolved into number candles instead of individual little colored candles. And how about the trick birthday candles that don't blow out fully, they just relight themselves!
Birthday candles are probably the biggest candle trend today. They are made of a non-toxic paraffin wax that allows them to melt and drip on our beautiful, tasty and new designer cakes without them harming us when we eat it.
How Do You Get Into This Market?
How do you get into this growing marketing? The easiest response is to watch the trends. What are the people buying the most of? Meaning what type of candle is being bought the most? What scent are people picking up more than others? What wax works the best for what you see the consumers buying the most of?
Getting into the market trend of growth for your candle making business is really about just paying attention to what the consumers are buying. It is watching what is in demand and what is causing the increase in the profit margins. Look at what your company and other companies are selling the most of. Then compare the findings and make your plan. Once you get your plan created, sit back and watch your business grow!
Frequently Asked Questions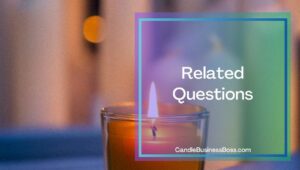 Is the market going to continue to grow past 2025?
Even though the statistics only go as far as 2025 in this article, I have seen some that go as far as 2028. I believe that this is a sign that the candle making business will continue to trend in a growing fashion for many, many years to come.
Looking to start your own candle making business, check out my startup documents here
Please note that the contents of this blog are for informational and entertainment purposes only and should not be construed as legal advice. Any action taken based on the information provided in this blog is solely at your own risk. Additionally, all images used in this blog are generated under the CC0 license of Creative Commons, which means they are free to use for any purpose without attribution.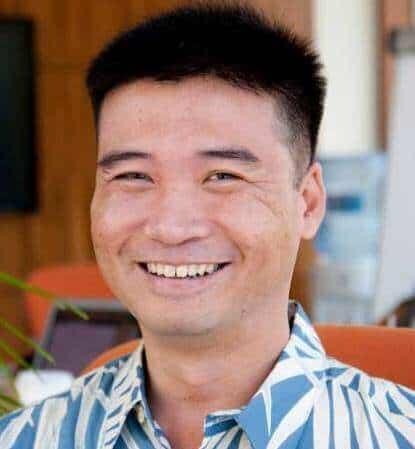 Meet Shawn Chun: Entrepreneur and Candle Business Fan.
I'm a happy individual who happens to be an entrepreneur. I have owned several types of businesses in my life from a coffee shop to an import and export business to an online review business plus a few more and now I create online candle business resources for those interested in starting new ventures. It's demanding work but I love it. I do it for those passionate about their business and their goals. That's why when I meet a candle business owner at a craft fair, farmers market, retail location or anywhere else I see myself. I know how hard the struggle is to obtain and retain clients, finding good employees all while trying to stay competitive. That's why I created Candle Business Boss: I want to help candle business owners like you build a thriving business that brings you endless joy and supports your ideal lifestyle.