Starting your own business is already hard enough, but when you're breaking into the candle making business, it can be nearly impossible—if you don't know the ins and outs of the industry. There are ways that you too can create your small business and have success, if you know how to address the issues that come up and lean into the benefits.
Is it worth starting a candle business: Pros and Cons
Pro: Your hours and workload are completely flexible.
Con: The time commitment can be very high.
Pro: Starting a candle business is simple.
Con: Homemade candles can be a niche market.
Pro: Profit margins for candles are about 50 percent and profits can only increase as you grow.
Con: It can be impossible to earn a passive income.
Pro: You have room to grow.
Con: You have to complete your own taxes.
Pro: Once you get a customer, they continue coming back.
Con: Technical issues may set you back.
When you're looking to start a candle making business, there may be benefits and disadvantages to it. What can you do to combat those disadvantages? Read on to find out more.
Pro: Your hours and workload are completely flexible
Owning your own business brings to the table complete flexibility in your time and energy. You get to decide what you work on, whether it's a lot or a little—that freedom is one of the biggest reasons people start a small business.
Con: The time commitment can be very high
Because you can only sell what inventory you have, the time commitment in making and marketing your homemade candles can be very high. You have to not only create your inventory, but manage your business and make sure everything is properly organized—this can be a massive time commitment, even for a small business just starting out.
So how do you combat this? It takes a lot of planning for you to get to a point where you have a successful business without too much time commitment, and that comes down to creating your business plan. Before you even start, you should outline your entire business, including operations, management, finances, inventory, and even staffing, if you ever see yourself expanding to that point. You need to decide on your business structure, make your business choices like your name and what you stand for, and you need to create your budget. This kind of organization will help you manage your time, so you can enjoy that flexible schedule. Sort out your business decisions at the beginning, so you can easily make decisions later—and not spend a ton of time focused on them.
Pro: Starting a candle business is simple
In comparison with other small businesses, starting your candle business is incredibly easy—if you want to start making them at home, all you need are supplies and a way to sell them. While you do need a business plan if you intend on doing this for the long haul, that can all be done at the start of your business and used throughout the process.
Con: Homemade candles can be a niche market
Being part of a niche market doesn't necessarily have to be a bad thing, but it is something to consider. People purchasing candles are a particular market that you would have to target, and you will have to spend time and energy seeking that information—then marketing to that particular demographic.
While many may say that so many candle companies are filling the niches within the market, that doesn't mean you can't find yours. It may seem impossible, but there is likely a niche that is not yet filled, and it's up to you to find it. Consider how you use candles and if there is something limited in your creative process, or whether there are people asking for a certain type of candle, and it does not exist on the market. The only limit is your own imagination!
Pro: Profit margins for candles are about 50 percent and profits can only increase as you grow
When it comes to pricing your candles, the industry average is a 50 percent markup. This is a high profit margin for such an item, which, if priced correctly, can give you a decent profit.
There is also no limit to the income you could bring in through your candle making business. While the more time and money you invest into it matters, it will continue to increase if you continue to work to improve your business.
Con: It can be impossible to earn a passive income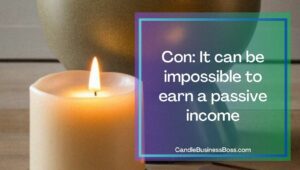 Because it is such an active business, you are limited to what inventory you can make during the day. If you don't have the inventory, you can't sell the candles—while it is a simple business model, it can be a daunting one purely on the fact that it all depends on you.
So how do you fix that? Simple—plan ahead. With that business plan, you can make all your decisions before they come up. And if you're managing your time properly and scheduling out your days, you can make sure you have enough products to sell even on the days you're not making candles. Just because there isn't any passive income doesn't mean there isn't any income at all—you just have to plan ahead for it.
Pro: You have room to grow
Regardless of how large or small your business is, you have room to grow. As you develop in your business, you may find niches that haven't been met—ones you can work to expand into. Growth is always a good thing for a small business, and as you increase your profit, you can expand your inventory or even hire more people to help, making it not just a business, but a career.
Con: You have to complete your own taxes
Because you are your own boss, you will be required to do all your own taxes, like self-employment taxes. This can be a daunting task, so make sure you take extensive notes and keep organized records come tax time.
The best way to circumvent this disadvantage is to simply hire an accountant. It is always a good idea to have an expert look over your books, and while you will have to pay them to do that work, it is so much easier than having to do it yourself.
Pro: Once you get a customer, they continue coming back
As long as your products are consistent, if a customer likes your product, it's highly likely they will continue to purchase your candles. This is a type of retail business where it is very easy to snag repeat customers.
Con: Technical issues may set you back
If you're just starting your candle making business, you'll find that many people are forgoing the physical store and making their candles at home to sell online. In this online marketing age, this can be fantastic to reach people not just across the country, but across the globe—but you can be limited to what you can do on technology. If your internet goes out or your website goes down, it's all up to you to fix it.
How do you combat this? Stay on top of updates, whether it is software or hardware. Understand what goes into your online selling platform and make sure you always have it up to date—including your point-of-sale system. Being on top of updates means when something does go wrong, you don't have to waste time making sure everything is up-to-date, and can instead face the problem head on rather than wait for something to update. This is also a case where finding someone that you trust to help you with technology can be a benefit.
Just like any business or decision in life, starting your own candle making business has its advantages and disadvantages. It all comes down to your intent and your drive—if you want to start this business, it is well within your ability to do so. As long as you plan ahead, stay organized, and stay firm in your focus on creating your own small business, those disadvantages could easily become places for you to grow.
Frequently Asked Questions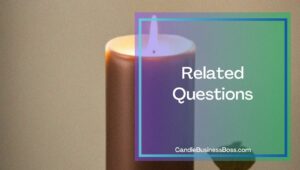 How much money does it take to start a candle making business?
While it depends on where you start your business, most candle makers are starting their small businesses at home. If you do this, your primary costs will be your inventory, a website, a point-of-sale system, and marketing. This should cost you around $1,500 to start.
What is the average cost of a homemade candle?
Because the mark-up of a candle right now is around 50 percent, you can find candles costing about $30 that only cost $15 to make.
What are the biggest challenges to selling products online?
When it comes to selling items online, your cost and shipping will be your largest challenges. Purchasing inventory and shipping materials in bulk or wholesale can help lower those costs, while managing your finances will also help you to know where you can cut costs and where you need to put those profits to maximize the potential of your business.
Looking to start your own candle making business, check out my startup documents here
Please note that the contents of this blog are for informational and entertainment purposes only and should not be construed as legal advice. Any action taken based on the information provided in this blog is solely at your own risk. Additionally, all images used in this blog are generated under the CC0 license of Creative Commons, which means they are free to use for any purpose without attribution.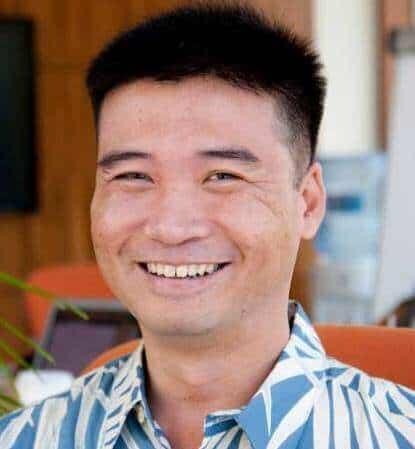 Meet Shawn Chun: Entrepreneur and Candle Business Fan.
I'm a happy individual who happens to be an entrepreneur. I have owned several types of businesses in my life from a coffee shop to an import and export business to an online review business plus a few more and now I create online candle business resources for those interested in starting new ventures. It's demanding work but I love it. I do it for those passionate about their business and their goals. That's why when I meet a candle business owner at a craft fair, farmers market, retail location or anywhere else I see myself. I know how hard the struggle is to obtain and retain clients, finding good employees all while trying to stay competitive. That's why I created Candle Business Boss: I want to help candle business owners like you build a thriving business that brings you endless joy and supports your ideal lifestyle.