When you start your online candle business, it's easy to get impatient or overwhelmed by the number of options you can face online. Making those decisions isn't easy, but if you're looking to get your shop up and running in a timely manner while getting rid of that overwhelming feeling, setting up shop on Etsy may be the best option for you. But what challenges could you face, and how hard is it to sell your products on Etsy?
It is not hard to sell candles on Etsy because of the easy setup. Here are some Top Tips for Selling on Etsy:
Utilize the easy setup and reputation of Etsy—don't try to reinvent the wheel.
Keep your overhead low with the minor fees to list your products on Etsy.
Stand out in a saturated market by making your products and shop unique.
Take high-quality photos of your products.
Describe your products and shop appropriately.
Keep your shop policies simple.
Etsy has a great support staff—and so should you.
Because of its easy setup, Etsy is great for new businesses. But what can you do to make your listing and selling process even easier? Read on to find out some of the best and easiest tips to make your transition into selling a breeze.
Utilize the easy setup and reputation of Etsy—don't try to reinvent the wheel
One of the best parts about selling on Etsy is the fact that you don't have to build your own website or point-of-sale system to start selling your items. Etsy can theoretically be your web presence online, and you can use your shop link to direct people from your social media pages.
Etsy has a very simple web design set up that allows you to build your store with ease, like adding your business name and some identifying photos and logos. You will be walked through the entire process as you create your store.
Lean into the reputation of Etsy—people already trust the site, so they will trust your website. Etsy is well known among the online shopper community, so you can use that when you create your own candle making business.
Keep your overhead low with the minor fees to list your products on Etsy
There are many ways to sell online, including getting your own domain name, purchasing a web design subscription, and designing your own website—or you can bypass all of that by selling on Etsy. Because of its easy-to-use format and low costs, you don't necessarily have to spend your money on your own domain. Etsy's prices are low— twenty cents per listing, and if the item is listed for four months, the listing fee renews. There may be other fees including a transaction fee, payment processing fee, or shipping transaction fee, but all of those are taken out directly from the price by Etsy.
Note that these prices can potentially add up. Make sure you budget for these fees and include them in the cost of your items, so you are still making enough money off your products and are profitable in the end. You should also be aware that these fees are subject to change—keep yourself informed, and you should have no problems.
Stand out in a saturated market by making your products and shop unique
One of the hardest parts about selling on Etsy is the oversaturated product market. While you will be fighting for attention from other sellers, which you wouldn't have to do on your own personal website, you can still benefit from using Etsy by utilizing their marketing and doing your own marketing on your social media pages. Just because the Etsy market is saturated doesn't mean you can't break through with the right products, pricing, and marketing.
One way to stand out is to do your research on your market. Look at what other people are doing within your niche—how are they taking photos? What are the prices like? How do they describe their products? Do they use particular words to describe them? If you know what others are doing and what they are doing successfully, you can not only match that energy but improve upon it.
Take high-quality photos of your products
When shopping on Etsy, it's all about the photos. Your products need to be shown off, and in most cases, that's the first thing a customer will see. Take multiple images of your products from all angles and make sure to include photos of your labels for your own safety and to eliminate some liability if something goes wrong.
When you do your research, note the kinds of photos your competition is taking. Can you do it better? What are they doing right? What do you wish they would include in their photos? Make sure your photographic content is aesthetically pleasing and shows your products in a positive light—both emotionally and physically. Your lighting is important to show off the true colors of your products, especially if they are dyed candles!
Describe your products and shop appropriately
Making sure people know what you're selling is key—and to do so, you have to know how to describe your products. Taking the information, you found when you searched your same product type on Etsy, use that research to name and describe your products. Don't use too much information, though, as it can bog down your shop. You should also make sure that your information is accurate—if you make bold claims that you can't back up, you may be liable for any misinformation that people believe. Stay true to your product and your business goals when writing your descriptions. Don't forget about tags—usually used on social media, they can be extremely helpful when selling on Etsy.
It's also important when you're creating your shop to make it descriptive. If you haven't named your shop yet, make sure you pick something unique that really displays who you are as a business. Make it easy to find, evoke the right vibe, and make sure it's something you can register—getting your business license is a great way to add credibility to your Etsy shop. Be personal, consider talking about why you started your business, but keep the information short—you want to draw people in, but not force them to read a novel!
Keep your shop policies simple
Each store has its own policies, and you are no different. Depending on how you want to do business, make sure you keep information very clear on return policies, shipping, selling, etc. so, you can keep the frequently asked questions to a minimum. Etsy does provide an easy way for you to fill out this information when starting your shop, but don't be afraid to customize them as you move forward. You may find certain policies working better for you in the long run, so lean into that as you grow!
Etsy has a great support staff—and so should you
If you're finding yourself still struggling to sell on Etsy or navigate their website, you can find help in the form of their staff or even their users. If you have a question, you can easily get it answered, which is not always the case for businesses who have their own proprietary website.
Another way to stand out on Etsy and sell your products easily is to make sure you are supporting your customers as well. If they have questions or concerns, be open to them and listen. Getting positive reviews will also help boost your shop, as people will look for that information when shopping on Etsy.
Selling on Etsy doesn't have to be scary or daunting. As long as you stay up to date with information, keep yourself protected through insurance, and price your candles accordingly, selling on Etsy can be extremely easy, especially for new businesses. Don't be afraid to ask for help, as their support staff is ready to assist in your new business, and don't forget why you started your business in the first place. Keeping that focus will help you sell candles more than any other marketing strategy—stay passionate about your product, and the customers will come.
Frequenlty Asked Questions
Is the candle market too oversaturated for me to make a profit?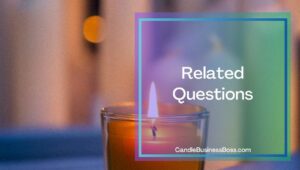 The candle market is a saturated market, but there are ways that you can still make a profit if you put in the effort. While they are considered a luxury item and are the first to go in a budget when money is tight, you can still focus on selling locally and within small businesses to increase your reach and draw. If you think you can't think of a new niche, consider leaning into marketing and social media to get a following.
How much does it cost to start a home candle making business?
Because of selling online on personal websites and sites like Etsy, candle making has never been more inexpensive for you to start. With insurance, licenses, point-of-sale systems, websites, inventory, and marketing, you can start your business for about $1,500.
Do I need insurance to start selling on Etsy?
Etsy does not require you to have insurance coverage when selling on Etsy, but due to the nature of your product, you should seek out liability insurance to protect your assets. Because of the potential safety concerns of your homemade candles, making sure you are covered is key. Check with your lawyer to see what options are best for you.
Looking to start your own candle making business, check out my startup documents here
Please note that the contents of this blog are for informational and entertainment purposes only and should not be construed as legal advice. Any action taken based on the information provided in this blog is solely at your own risk. Additionally, all images used in this blog are generated under the CC0 license of Creative Commons, which means they are free to use for any purpose without attribution.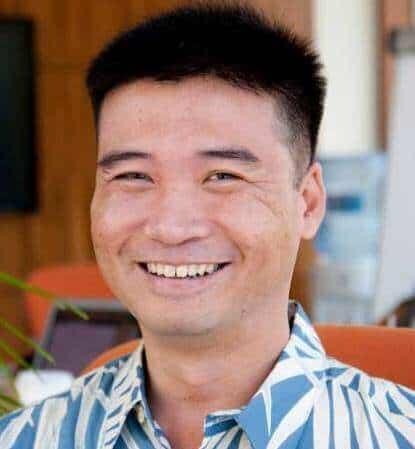 Meet Shawn Chun: Entrepreneur and Candle Business Fan.
I'm a happy individual who happens to be an entrepreneur. I have owned several types of businesses in my life from a coffee shop to an import and export business to an online review business plus a few more and now I create online candle business resources for those interested in starting new ventures. It's demanding work but I love it. I do it for those passionate about their business and their goals. That's why when I meet a candle business owner at a craft fair, farmers market, retail location or anywhere else I see myself. I know how hard the struggle is to obtain and retain clients, finding good employees all while trying to stay competitive. That's why I created Candle Business Boss: I want to help candle business owners like you build a thriving business that brings you endless joy and supports your ideal lifestyle.