So, you've built a successful candle making business, whether it's out of your home or in your own storefront. It's time to expand, but if you don't have the funding or manpower to do so, how can you expand your business? This is the time to look into franchising your candle making business.
How to turn your candle business into a franchise:
Do your research: familiarize yourself with the franchise process.
Get more data: understand your existing business, its successes, and its pitfalls.
Market that you're searching for a franchisee.
Find your franchisee and sign the agreement.
Teach your franchisee about your business.
What do you need to know about the franchising process? Which data should you be collecting? What exactly is a franchise anyway? Read on to find out more about how you can shift your candle business into a thriving franchise.
What is a franchise?
We all deal with franchises every day when we head into most fast-food restaurants or coffee shops. But franchises aren't just limited to places where you can eat—any business can become a franchise.
But what is a franchise? It is a business concept that allows owners to expand their business without having to do it themselves. Business owners bring in a new individual who then pays a certain amount of fees to take over part of the business name. 
In most cases, a franchise opens in a new location apart from the original one. This could get tricky in your candle making business if you do not have a physical location, but franchising your business can be done.
Why is purchasing franchise rights beneficial to both you and the franchisee? You've already started your business and built up your name and reputation. You get the benefit of expanding your business without having to do any work, while the franchisee gets to start their arm of your already successful business with the basics set up.
So how do you put together a franchise? Read on to find out more about how to start this process.
Do your research
Reading this article is the first step in the process of turning your business into a franchise. Doing your research is key when it comes to developing the next part of your small business, so make sure you know the legal process in your state or locality before you begin.
There are several aspects that you need to know before you start the process of franchising.
Franchise agreements


are where you and your franchisee decide the legally binding portions of your business. Because a candle making business does not have to have a physical location, this may get tricky. Outline every part of the business plan, including where the franchisee is planning on selling the candles and where they plan on making them. In the long run, though, if you decide to do multiple franchises, they must all be signing the same agreement for legality and for fairness.

Franchise disclosure agreements


provide all the data your potential franchisee needs to know about your business, from the good and the bad. Your sales figures and business information need to be included, and they have the right to know everything you're doing, including any issues you may have or any lack of income. You may be facing liability if you do not provide complete information in this step.

Franchise fees
are usually one-time fees that a franchisee pays the business. For many small businesses, this can range between $20,000 and $35,000, but remember this is for a physical location in most cases and you may need to adjust based on how you are selling your candles. These fees must be competitive, and you need to compare your prices to other brands—but are there any other candle business franchises in your area? You might be the one setting the standard, so you may have to do additional research at this point. At any rate, you are setting these franchise fees, so it's up to you how much your business name and ultimately reputation is worth to you. If you decide you want to include monthly fees to use your business name, make sure it is addressed within the franchise fees section. This can be a flat rate or a percentage of their sales, depending on what you find most agreeable.
Get more data
As you consider shifting to a franchise model, you need to have as much information about your business as possible. As you make your candles, which ones sell the best? Where are they purchasing your candles—online or in person? What kind of demographic is purchasing your product? Do particular ingredients sell better than others?
You can never have enough information about your sales and your success. Having that information to share with potential franchisees can be beneficial and help them make their own decisions about joining forces with you.
This also includes areas of improvement—find out what works and what doesn't work and bring that to your franchisee. They may have ideas on how to make things better.
Market that you're searching for a franchisee
If potential franchisees don't know you're looking, it's impossible to branch out. At this point in the process, you should be letting the world know you're looking for a franchisee and to grow your brand. If they don't know your brand and what you stand for, you can't bring them in—whether franchisee or customer, it's important to have that brand recognition.
In this step, it's also important to find quality. You're going to be looking for people who are interested in your craft, but are also ready to take the next step in turning it into a business. These people are also going to be searching for an easier route to business ownership—you already have done all the business planning and have set your business apart from the others, and they don't want to have to do that work, but would rather help you expand your own brand.
Find your franchisee and sign the agreement
This may feel like an easy step in the process, but it is really your most difficult. While you can be as prepared as you can to step into this part of the franchising process, you never know who is going to want to be involved in your business. Make sure you have your agreements drafted and your data collected for the smoothest transition possible.
In this step, don't be afraid to be picky. If you find that a potential franchisee isn't up to your standards, continue looking. It is your business, and you established it to be successful and have a good image. If you do not think a potential franchisee can keep up that image, it is your responsibility to decline their offers.
Teach your franchisee about your business
Once you find your perfect franchisee, you need to make sure they're trained in your business practices. Showing them your process, even showing them how you make your candles—especially if they've never done it before—is key to making sure your products are the same wherever they're purchased.
If you're looking to franchise, make sure you're ready for the long haul. It can take several months to several years for a franchised business to be properly set up, but you want it set up properly so both you and the franchise can be successful. Be patient and continue to run your business the way you always did before by hiring in some assistance. There are legal experts who specialize in business growth and franchise building, so don't be afraid to bring in someone else to help. In the long run, you'll be expanding your business and making some additional profit along the way.
Frequently Asked Questions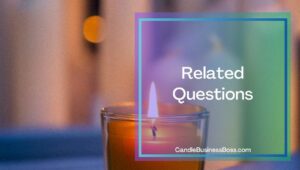 What are the legal requirements for selling handmade candles?
When it comes to handmade candles, you are required to include information on the label about fire safety. There are standards set in place by the ASTM International that require you to include safety information. Those standards also include more information about what kind of containers you should use for your candles to stay in compliance.
How much does it cost to start a candle making business?
Selling out of your home is the most inexpensive option, as you do not need a physical storefront and can sell off a website or on an online seller like Etsy. About $1,500 is needed for your inventory, website, and marketing. If you decide to turn your business into a storefront, you will need to pay for your physical space, rent, payroll, insurance, and fees—which come to a cost of $31,000 and above.
Looking to start your own candle making business, check out my startup documents here
Please note that the contents of this blog are for informational and entertainment purposes only and should not be construed as legal advice. Any action taken based on the information provided in this blog is solely at your own risk. Additionally, all images used in this blog are generated under the CC0 license of Creative Commons, which means they are free to use for any purpose without attribution.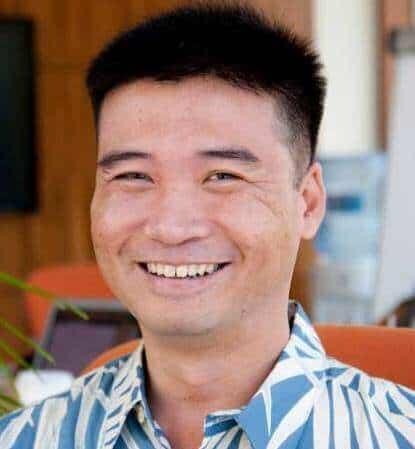 Meet Shawn Chun: Entrepreneur and Candle Business Fan.
I'm a happy individual who happens to be an entrepreneur. I have owned several types of businesses in my life from a coffee shop to an import and export business to an online review business plus a few more and now I create online candle business resources for those interested in starting new ventures. It's demanding work but I love it. I do it for those passionate about their business and their goals. That's why when I meet a candle business owner at a craft fair, farmers market, retail location or anywhere else I see myself. I know how hard the struggle is to obtain and retain clients, finding good employees all while trying to stay competitive. That's why I created Candle Business Boss: I want to help candle business owners like you build a thriving business that brings you endless joy and supports your ideal lifestyle.