Like any business, going into the wax candle market is difficult. It is saturated with products, which means you'll have to work hard at making your business stand out from the rest.
Here's how to start a wax candle business in 4 easy steps:
Decide Where You're Going to Sell Your Candles
Know What Makes Your Product Better Than the Rest
Create a Business Plan
Develop a Marketing Strategy

.
Decide Where You're Going to Sell Your Candles
What market are you looking to tap with your candles? The type of oils, wax and wicks you use should be dictated by your target audience. Will you go a holistic route? Are you looking to break into the high-end market?
There are a variety of ways to sell your candles, such as through a storefront at a farmer's market or through boutique consignment, and your final product should be geared toward the markets you're ready to tackle. Will you go to Etsy, eBay or Amazon? The tools required to make the candles, the cost of supplies, shipping costs and packaging expenses will vary widely based on what you decide to choose.
Before you even set foot into the candle business pool, you need to make sure you're offering a top-notch product. Basic candle making knowledge is essential; you'll need to know some skills like how to replicate the scent you want in a large quantity and what supplies you need to acquire for a consistent and safe burn time.
Another important facet of product perfection and choosing a proper retail outlet is where you source your materials. When you first started your business, it's safe to assume you just bought your supplies at a nearby crafting store. However, to scale your business, you'll need to make sure that bulk supply manufacturers are providing the same quality that you incorporated into your standard product expectations.
Deciding where you're going to sell your product and who it should be geared toward is the most important step when setting up your wax candle business, so make sure you make these important decisions first before you tackle the other projects that you'll need to complete to get your business up and running.
Know What Makes Your Product Better Than the Rest
What pizzazz does your product bring to the candle party? Most consumers, even at the grocery store. Are confronted with a candle purchasing opportunity almost every time they walk into a retail establishment. You'll need to design an aspect of your candle in a unique way. Such as finding a ring at the bottom of the wick when the candle is fully burned or putting a unique image on the glass that will spark attention.
Before you can properly create an image for your product, you must care about the aesthetics of your product. How can your customer's home be enhanced by what you are providing? Is your company and your scents gender fluid? Are you accentuating the benefits of floral scents in ambient environments? Make sure you fully understand the unique thing your product is offering before you attempt to popularize it.
Once you've figured out what makes your product stand out from the competition. It's time to develop a manner of photographing your candle that will showcase these unique qualities to potential buyers. These photographs show why your wax candle is a better product than other options out there. And will aid you in your marketing strategy.
Create a Business Plan 
You'll need to put aside the creative aspects of candle making and come up with a solid business concept. To start, you must choose an official name for your wax candle business. And you'll need to go through the steps to register it with your local government. You'll need to set up a comprehensive website with the title of your business in the name. Decide what business entity you want to be, and design a budget that takes overhead into mind.
You'll want to establish your business plan before you attempt to sell a single candle. That's because your business plan will help you better understand what resources are required to launch your wax candle endeavor. It will help you define your market strategy. And can give you the chance to anticipate problems and will allow you to comb over your dream of going into business for yourself before the drama of; customer acquisition, overhead, marketing and brand recognition really begins.
A huge part of your business plan also needs to center on choosing what kind of market you're going to center your product in and around. Will it be for mass retailers? Will it be for small boutiques or gift shops? This will help you decide what kind of overhead you'll need to create the final packaged product that you hope to make.
Develop a Marketing Strategy
Just because your product is great doesn't mean that word of mouth alone is going to make your wax candle business successful. Keeping an active social media presence is a great place to start as others can share information about your business whenever they want. Keeping an email list is also a great way to get your information out there in a readable and shareable format.
In order to properly market your candle, you'll need an excellent brand story. This story will be a thread that ties your product, your vision, your outcomes and your deliverables into a cohesive message that consumers can understand. This brand story will also need to highlight what makes your product better than the rest. Your brand story will be what your customers will identify with as you present your unique image to them through your product. 
Once you've developed your story, it's time to take advantage of the free resources on the internet. Instagram is a great place to start because it's easy to build up a following. If you tell your brand story well, people will look to your Instagram for behind-the-scenes peaks at how the product is created or for other inspirational ideas. You can easily link to some of your other online marketing platforms on Instagram so that your information is disseminated quickly and without much effort.
Pinterest is another great place to get your brand story out to consumers. And it can be easily linked from your Instagram, so people know it exists. On Pinterest, your product can cohesively become intertwined with a customer's creative vision for their home or an event by allowing your product to be pinned to their creative boards. This allows the customer to take your story and incorporate it into their own before they pull the trigger on an actual purchase.
Don't be afraid to do real life pop-ups or visit fairs to help increase your social media following. Putting your wax candles out there for immediate feedback will inspire posts you can make. Giving you ideas on where your story can be developed further. And provide you with the kind of feedback you need from real people to keep your product relevant.
Conclusion
If you follow these rudimentary steps when conceptualizing and creating your wax candle business, your chance at success rises exponentially. While getting to be your own candle making boss is the most alluring benefit to starting up your own candle making business. It's important to consider the work that goes into building a business from the ground up. Once you grasp the tools, you'll need to create a constant income stream, you'll be able to relish in the rewards of your very own DIY business.
Related Questions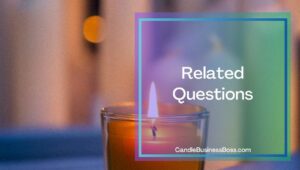 What is a business entity?
A business entity refers to what kind of organization you want to define your business as. The most common business entities that are used by entrepreneurs are corporation, sole proprietorship, limited liability company and general partnership.
What is citronella and why is it in outdoor candles?
Citronella is an oil derived from two special kinds of grass, and it is often included in outdoor candles because it is believed that citronella masks other odors that attract bugs. Citronella is considered a natural repellant, and while it isn't as effective as a skin spray, burning citronella candles outside can reduce the presence of pesky mosquitos.
What other products can I make with the scents I've developed?
The type of oils used to scent candles lends well to soap making, incense, lotions and body sprays. If you're looking to create more income revenue streams for your business, consider adding these extras to your product line.
Looking to start your own candle making business, check out my startup documents here
This blog post is for Please note that the contents of this blog are for informational and entertainment purposes only and should not be construed as legal advice. Any action taken based on the information provided in this blog is solely at your own risk. Additionally, all images used in this blog are generated under the CC0 license of Creative Commons, which means they are free to use for any purpose without attribution.purposes only and does not constitute legal advice. Please consult a legal expert to address your specific needs.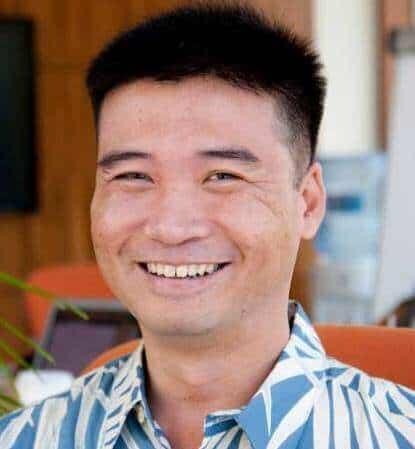 Meet Shawn Chun: Entrepreneur and Candle Business Fan.
I'm a happy individual who happens to be an entrepreneur. I have owned several types of businesses in my life from a coffee shop to an import and export business to an online review business plus a few more and now I create online candle business resources for those interested in starting new ventures. It's demanding work but I love it. I do it for those passionate about their business and their goals. That's why when I meet a candle business owner at a craft fair, farmers market, retail location or anywhere else I see myself. I know how hard the struggle is to obtain and retain clients, finding good employees all while trying to stay competitive. That's why I created Candle Business Boss: I want to help candle business owners like you build a thriving business that brings you endless joy and supports your ideal lifestyle.