Searching for products on store shelves or Amazon can sometimes feel like looking for a needle in a haystack, so how can you make your product stand out? You have options, especially when looking at candle sales. Consider starting your own private label candle business, and you too can break into those online markets. How do you start that business, though? What are the benefits?
How to start a private label candle business:
Know the costs you will incur starting a private label.
Put together your business plan.
Research and choose a candle provider.
Define your target demographic.
Consider what makes you stand out.
Get your product.
Start marketing.
But what is a private label business, and why does it work for the candle industry? How do you start a business using another company's product? Why do consumers like private labels? Read on to find out more.
What is a private label business?
Before you set your sights on a private label candle business, it's important to understand what exactly a private label business is. Ultimately, a private label business is where another person puts a logo and a brand on a generic product. 
Essentially, this creates a middleman sort of scenario—you purchase your candles from an unnamed candle maker, and you place your labels and logos on your candles for sale.
You have complete control over your end of the business and can create your own unique brand, along with making sure you have the best product to sell to your customers.
Understand that no matter whether you are a public or private label business, competition is going to be fierce.
Why does creating a private label business work?
In many cases when selling online, selling as a private label can not only improve your sales but help you gain recognition in a saturated market. For example, on Amazon, you can create your own product's separate listing with a private label item. This means you are not competing against other sellers to get to the top of that search list—making customers more susceptible to seeing your listing first.
You can also use a private label business to apply for the Brand Registry on Amazon, which means you can control the way your listing looks, who sells your product, and even the price. With a website like Amazon, that means you have so much more control comparatively.
Because of the private label on your candle, more customers are going to want to purchase your item. Although you may not realize it, it's highly likely you've purchased a private label item in the past at some point. Most private label brands are cheaper than other major retailers while maintaining a better quality.
How to Start Your Private Label Business
To even start this private label candle business, there are a few steps you must take prior to getting your candles on the shelf.
Know the costs you will incur starting a private label
While most businesses are going to be considering their budget while putting together their business plan, you need to take this step at the start of your journey to really consider how much money you'll need to start your business.
The main cost you will have is in the manufacturing of your candles. Who is going to make them? Are you going to purchase them as a wholesaler? Are you working through an individual, a small business, or a large-scale operation?
Secondly, you need to consider your brand and your labelling. Are you working through a factory that can label your candles for you, or do you need to do it when the products arrive? What kind of design and information are you placing on your candle labels? Do you have a logo to use already, or do you need to hire a designer to create one? Know your own brand before making any decisions moving forward.
While you may be saving money and time on the manufacturing of your product, you will have to put that money and time into your marketing. If a customer doesn't know about you, they cannot purchase your product, so sink that capital into starting your own website and social media pages.
These are all questions you need to ask yourself at the start of the process.
Put together your business plan
Just because you aren't making your product from scratch doesn't mean you shouldn't have your own business plan. You're going to need to consider the legal structure of your business, along with setting aside that money for when you hit the ground running.
You will also need to get certain permits before you start. While a private label business is still a business, you need to have your business license, insurance, and if you are selling out of a physical building, your certificate of occupancy and all other licenses that your local municipality requires. While a storefront isn't always necessary when selling candles, there are more costs that you may incur with a building, so make sure that is included in your business plan.
You may also have to consider employees, so add payroll to your business plan. You will need to do so in order to pay yourself—don't forget that this is your livelihood, and you deserve a paycheck, too.
Research and choose a candle provider
Because you will not be making the candles on your own, you will have to find a provider for your candles. Before you even step towards marketing and selling your candles, you need to find the best provider on the market. Because most private label products are sold online, consider searching the internet for options.
Most private label items are generic, so you need to pick a candle that will represent your brand. If this doesn't work, don't be afraid to change your providers to something that has a higher quality product.
Define your target demographic
Knowing who you want to sell your candles to can help you pinpoint exactly what your brand should be, along with what type of marketing you need to do. If you want to sell to an older crowd, avoid TikTok and focus on Facebook. If you want your natural, environmentally friendly candles to make a dent in the $2 million candle industry, shift to a younger crowd on Instagram. Do your research before you start marketing and selling to improve your margins from the jump.
Consider what makes you stand out
Starting a private label isn't easy, but you can make the process easier by making your product unique. This is another research point—look into your competition and find out where they're lacking. In candles, it could be fragrance, design, color, length of burn time—find out what the complaints are and make sure you don't have those complaints. Look at reviews on Amazon to start, and branch out from there.
Your brand can also make you stand out from the crowd, so make sure whatever you use as a name and logo that you check whether it's unique. Infringement on a trademark isn't the way you want to start your candle business.
Get your product
At this point, you should be deciding who your supplier is. With all the research you did in previous steps, this should be easy. If you're going with a larger wholesaler, see if they have the capabilities of printing your label directly onto the generic product during production. It may cost more upfront, but could save you time and money down the road.
Start marketing
The only way people are going to know about your product is if you market your product. Nowadays, using the Internet and social media are the most cost-effective ways to get your product noticed. Set up your LLC, make sure your name and logo is copyrighted, and create your website and social media pages to garner some support and views. The more you get, the more likely your product can sell.
Starting your own private label candle company is similar to starting your own small business—you have to go through all the steps to start that business, except for a private label, you aren't making your own product. That doesn't mean your business is any less than a business who does. Your business focus needs to be on providing the best quality items for the lowest price, and you must market your candles to the best of your ability. Marketing for private labels is key—get a handle on that, and you can carve out your own section of the candle industry.
Frequently Asked Questions
What are the types of private label brands?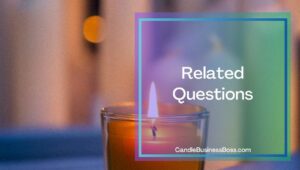 There are several types of private label brands, as all products fall under four different categories—copycat products, which are imitations of popular products; generic products, which are typically cheaper than the big box items; premium store brands, which are sold in big box stores; and value innovators, who focus on the highest quality for the lowest price.
Where can I find private label products to sell?
Most private label suppliers are from overseas. You could try looking online at AliExpress or Alibaba for wholesaling options. If you want to stick with American products, consider partnering with a smaller business. There is a market of consumers that prefer to buy American made, so if that demographic is your target, shop closer to home.
Looking to start your own candle making business, check out my startup documents here
Please note that the contents of this blog are for informational and entertainment purposes only and should not be construed as legal advice. Any action taken based on the information provided in this blog is solely at your own risk. Additionally, all images used in this blog are generated under the CC0 license of Creative Commons, which means they are free to use for any purpose without attribution.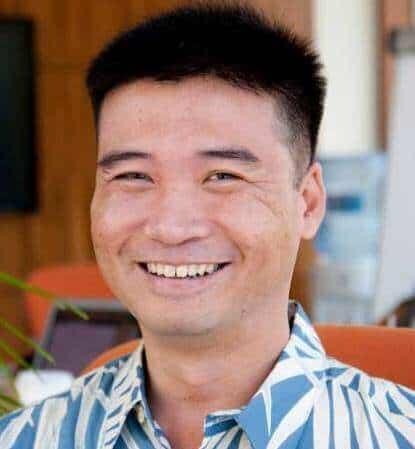 Meet Shawn Chun: Entrepreneur and Candle Business Fan.
I'm a happy individual who happens to be an entrepreneur. I have owned several types of businesses in my life from a coffee shop to an import and export business to an online review business plus a few more and now I create online candle business resources for those interested in starting new ventures. It's demanding work but I love it. I do it for those passionate about their business and their goals. That's why when I meet a candle business owner at a craft fair, farmers market, retail location or anywhere else I see myself. I know how hard the struggle is to obtain and retain clients, finding good employees all while trying to stay competitive. That's why I created Candle Business Boss: I want to help candle business owners like you build a thriving business that brings you endless joy and supports your ideal lifestyle.