Who doesn't love the fragrant smell of candles? If you love getting crafty, making candles, and want to start selling candles from home, then you have come to the right blog post!
You have found not only a hobby but also a way of making extra money for your family by doing what you love. Making candles at home is easy to do once you get started, but there are some specific steps to follow for you to run a successful home business.
Get started on selling candles at home by following these 8 steps:
Write a business plan.
Gather candle-making supplies.
Create a product line.
Get the required licenses and permits.
Fund your small business.
Design a logo.
Choose an online selling platform.
Promote your candle business to your local community.
Once you have followed these steps thoroughly, you will be on your way to making money by making candles from home!
Write a Business Plan
Even if you are running a business from home, you should write a business plan or have a Freelance Writer or another trusted individual in your life draw one up for you. 
A thorough business plan that rightfully represents your home-based candle-making business should include:
Your business name, mission, and vision statement.

The target market for your small business.

How much startup costs will your business incur?

The sources of funding to satisfy said startup costs.

The safe and professional process you will follow is to make candles out of your home.

Description of your starting product line(s) and candle scents that you will feature.
Consult sba.gov to find out more information on what you should include in your home-based candle-making venture's business plan.
Gather Candle-Making Supplies
Whether you start with a small candle-making kit from your local craft store or jump in full-fledged and find a wholesale company to purchase supplies, just get started gathering supplies. It will motivate you to take the next steps in starting to sell candles at home.
Basic candle-making supplies you start to gather before opening your business include:
Your choice of candle wax.
Candle dyes.
Essential oils.
Candle jars in a variety of sizes.
Candle wicks.
The proper candle-making equipment.
As you experiment with different ways to make candles and the perfect scent pairings, you will get the hang of how much inventory you would need for a week's worth of clients and eventually a month's worth of clients.
Create a Product Line
What's the good of just having candle-making supplies on hand without a specific product line in mind? Start with at least one product line and create a couple down the line as you see how the first one is received amongst your clients.
An example of a product line could be candles based on a season or holiday of the year. You can name your product line "(Name of your business) Ho-ho-ho Collection", which could be a candle collection based on candle scents reminiscent of Santa for the Christmas holiday. Think of scents such as sugar cookies, balsam fir, gingerbread cookies, peppermint, and others.
If you want to do a candle product line for spring, it could be called "(Name of your business) Floral Frenzy" with scents featured such as lavender honey blossom, cherry blossom, white lily, rose petals, and more.
Get the Required Licenses and Permits
If you are running a home-based candle-making business, then you will be operating as a sole proprietorship or a partnership. You would operate as a sole proprietorship if you are doing the business all by yourself. The business would operate as a partnership if you have someone else in business with you such as a family member, close friend, or colleague.
While a home-based candle-making business in which you are operating as a sole proprietorship usually does not require a business license in itself, you may need a permit to sell your candles in your front yard.
Check with your local city hall for their permit requirements and permit fees related to a "yard sale" type selling venture that you would be doing selling your candles from the front of your home.
While you do not have to go the route of selling candles in a yard sale style, this is just an option to possibly garner more passerby customers who are interested in examining your products. This is especially true if you are in a small cul-de-sac neighborhood where it's easier for people to see what you are selling as they pass by.
Fund Your Small Business
Since there are about 32.5 million small businesses in the United States, there have become many more options for small business owners to fund their small business ventures such as business grants, small business loans, business lines of credit, and more.
First, figure out the amount of money you would need. You will need to vary your monetary portfolio and garner funding from multiple sources.
Relying on one type of financing is not recommended, especially because even home-based businesses will take considerable startup costs between gathering supplies, hiring people to write your business plan and design your logo, purchasing candle-making equipment, and more.
You can fund your business using these sources:
SBA.gov grants and loans.

A business line of credit from a bank or credit card company.

Business grants from other organizations in the United States.

Crowdfunding on GoFundMe or another crowdfunding website.

Angel investors.

Donations from family and friends.

Sell your candles and invest the fundraising money into your startup costs.
Design a Logo
Whether you have the patience and desire to design your logo or you get a trusted friend or a Freelance Graphic Designer to get it done, have a logo made for your candle business. This logo will go on all your business cards, the front of your candles, at the end of your business emails to partners and clients, and more.
Your logo is how everyone will recognize your special brand. As brand recognition grows from your local community to more of an online presence (more on that in the 7th step), everyone will begin to appreciate your brand's style of making candles.
Follow these logo designing tips.
Choose only 2-3 colors for your logo. Too many colors can be distracting.

Select a font that is legible yet unique to make your logo stand out.

Include a small slogan under your business name to further make your logo stand out.

Be sure the logo looks the same on all your products, paper correspondence, and electronic correspondence.
Choose an Online Selling Platform
There are plenty of online selling platforms to choose from such as:
Squarespace.
Wix.
Etsy.
Facebook Marketplace.
Shopify.
You are not limited to just one online selling platform when running your candle-making business. Differentiating the platforms in which you sell your candles will help you to reach different clients as not everyone uses the same platform to shop for their candle products.
Etsy and Facebook Marketplace are great platforms to start selling your candle products besides selling them to your local family and friends in person or via social media. Etsy is a website where crafters sell their products already, so as a candle maker, your products would fit right into the platform.
Selling your candles on Facebook Marketplace may well be easier than Etsy. You can easily set up a Facebook business profile, post your candles, set a price and shipping rate, and share your Facebook Marketplace profile to your company website and your business social media pages.
Promote Your Candle Business to Your Local Community
Promoting your candle business to your local community has never been easier. There are many avenues for getting creative and having your candles displayed to the public such as:
Get a yard sale permit and sell your candle from your front yard.
Sign up for community day and other special events in your area to sell your product.
Find and sign up for tables at local craft fairs.
Share your candles on your personal social media page and see if family and friends are interested in purchasing from you.
Put up flyers (where allowed) throughout your community such as local libraries, supermarkets, group homes, and more, so more people become familiar with your brand.
Partner with another local business and see if you can use their building during their off-hours in return for helping them pay a portion of the monthly rent.
Get Started Candle-Making Today!
The road may seem far in becoming a successful candle maker from home, but keep the hope! Find your support system along the way and keep going towards making your small business dream come true. Remember to perfect your candle-making craft, always stay creative, and think of your clients' needs and wants when you are at a loss for how to get your business more noticed.
Frequently Asked Questions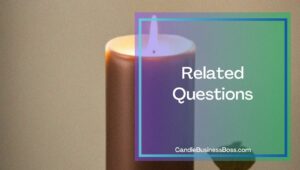 What type of candle-making equipment will I need?
Go to www.candlescience.com to find affordable candle-making equipment that you can use to get started making candles at home. Some equipment you will need to include:
At least an 8 oz candle-making machine.
EZ wick setter tool.
Wax Melter.
What are the most popular candle scents I should include in my product lines?
Go for scents such as lavender, peppermint, fir, vanilla, and coffee. Harlem Candle Company features some of the recent top candle scents based on popularity.
Looking to start your own candle making business, check out my startup documents here
Please note that the contents of this blog are for informational and entertainment purposes only and should not be construed as legal advice. Any action taken based on the information provided in this blog is solely at your own risk. Additionally, all images used in this blog are generated under the CC0 license of Creative Commons, which means they are free to use for any purpose without attribution.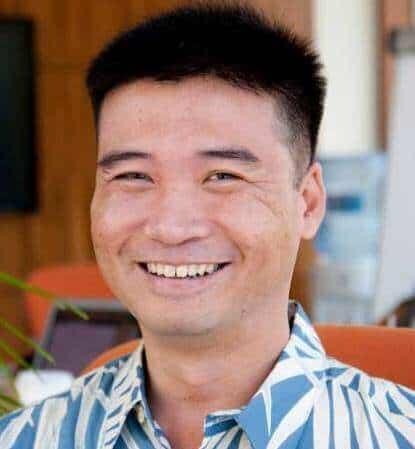 Meet Shawn Chun: Entrepreneur and Candle Business Fan.
I'm a happy individual who happens to be an entrepreneur. I have owned several types of businesses in my life from a coffee shop to an import and export business to an online review business plus a few more and now I create online candle business resources for those interested in starting new ventures. It's demanding work but I love it. I do it for those passionate about their business and their goals. That's why when I meet a candle business owner at a craft fair, farmers market, retail location or anywhere else I see myself. I know how hard the struggle is to obtain and retain clients, finding good employees all while trying to stay competitive. That's why I created Candle Business Boss: I want to help candle business owners like you build a thriving business that brings you endless joy and supports your ideal lifestyle.