You've started your candle making business, so now what? How do you start selling your candles not only at an affordable price, but one where you can make your share of the profit? What costs go into a breakdown of the price of each candle?
How To Price Candles For Your Business
Know the costs of your supplies, like your wax, wicks, fragrance, dyes, and containers or molds per candle.
Determine your fixed costs, like the cost of your equipment, labels, marketing, and any business fees you may have.
Consider intangible factors, like your target market and their ability to spend money and your time and effort creating the candles.
Add up the cost per candle based off this math to determine how much you are spending per candle.
Double that to get the price of your candle, as the profit margin for candles is about 50 percent.
There are several factors that go into pricing for your candle, including your supplies and business costs. Read on to find out more about what you need to know before you price your candles.
Know Your Costs: How much does it cost YOU to make a candle?
Before you make any decisions on how much your candles should cost, it's important to know how much it will cost you to create a single candle. If you're looking at a 20-ounce container candle that both has fragrance and dye, most candles will cost around $15 to make, without including the cost of equipment.
What does that break down to? Your supplies are crucial at this juncture, as having both quality and quantity at the best price is key. These costs are your variable costs that you can use to determine not only your budget, but your candle prices. An easy way to keep these numbers for reference is finding the cost per pound or ounce for each item.
Wax.


Your first decision is what wax you intend to use. Whether you're going environmentally friendly with the more expensive beeswax or soy wax or sticking with the basics with the economical but synthetic paraffin wax, deciding what kind of wax you are using can change your prices dramatically—varying from $4 to $40 per candle, depending on your wax type.

Wicks.


Your candle can burn without a wick, so this is imperative to have, and depending on your wax type, you may need to purchase a specific type of wick. Most commonly wicks are created through a zinc core and come with a metal clip to the bottom, where you can adhere that to the bottom of your container for your candle. Wood wicks work best with natural waxes, while zinc core works best with all types of candle wax. You'll be spending about 10 cents for each candle wick on average.

A container or mold.
Depending on what kind of candle you're making, you're going to need a way to form your hot wax into the shape you want. Molds can be used over and over again, as long as you purchase the proper type of mold that will hold up to continued use. Glass or metal containers are the norm when it comes to making most candles, and those can usually run about $4 on average.

Fragrance Oil.
One important note to remember about adding fragrance to your candles is that you can't just use anything—perfumes or colognes aren't created to burn, therefore will ruin your candle. You must use fragrance oils meant for candle making or essential oils, as they are created to burn. Fragrance oils can cost around $5 per candle—if you're looking to stick to the natural route, though, it could cost up to $50 a bottle for essential oils in the right fragrances.
Dyes.


Although not necessary, dyes are a fun way to add character to your candles. Like the fragrance oils, you cannot just use the food grade dye in your pantry—those are soluble with water, not wax. You can purchase liquid or solid dye for your candles and usually cost around $4 per color.
Other Costs to Starting Your Candle Making Business
There are other line items that need to go into your budget when making your candles. These are your fixed costs—unlike the variable costs for your supplies, these should not change. 
Equipment.


Breaking down the cost of equipment for every candle is extremely difficult, especially when most people already have pots, pans, and stoves to use for their candle making. Making sure you have something functional to use to create your candles is key. But if you find yourself down the road needing something more specifically made for candle making; you may need to invest some money into purchasing more equipment.

Labels.


When you sell your candles, it's required for you to have safety labels on your candles. Standards set in place by the

ASTM International

require you to include fire safety warnings and information about your business. These do not have to be expensive labels, but you will have to make sure they are in compliance.

Marketing.
Assuming you'll be selling exclusively online, like most candle sellers are doing now. You'll need a website in which to sell your product and social media pages to promote your product. While a lot of social media marketing can be done for free. You may need to set aside some funds for your personal website or point-of-sale system to insure you're getting the best out of your money.

Business fees.


If you intend to do this as your primary source of money and not just a side hustle, you should consider creating an LLC to protect your business. You may need additional business licenses, so consider that when you're creating your business. Your business fees can also include any sort of fees that you may incur selling online.

Shipping costs.


Since most candle makers are selling their products online, you'll need to spend some money on shipping. And because many candles are made in glass containers, you'll need to make sure you have enough packing supplies; so, your candles make it to their new owners in one piece.
Pricing Your Candles: Intangible Factors
Pricing your candles doesn't just come down to what's included in your budget. While those numbers may be fairly set in stone; there are other factors that go into making your candles that you need to consider.
Your target market.

Who are you making your candles for? Consider what their disposable income is before pricing your candles. If you're going for a demographic that doesn't have much to spend; consider pricing them lower than you would if your target market is people with much more disposable income to spend on your candles.

Your time and effort.

While the process of making candles can be easy, it can also be time consuming. Regardless of whether it's a hobby or a job, make sure you are including your labor in the price of a candle.

Market fluctuation.

We all know that the price of items can go up and down from day to day, so put in your budget enough wiggle room in case your supply costs do go up.
Determining the Total Cost
At the end of the day. You have to take both the variable costs, fixed costs, and all other intangible factors and add them up. Considering that the industry has about a 50 percent markup on candles, whatever number you get per candle you can easily double to make a profit. While you should make sure you stay in line with the industry, don't be afraid to price based on the product you're making—quality is everything.
Frequently Asked Questions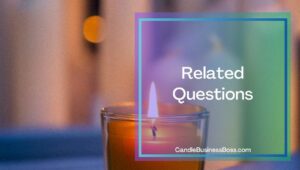 Can I make my own candle supplies, like wicks?
There is a way for you to make your own candle wicks. Using thick cotton cord, treat it in borax, let it dry, and then dip it in hot wax again and let dry before use. You can also create your own wooden wicks by soaking balsa wood in olive oil.
What wax is best for homemade candles?
While there is no one perfect wax for homemade candles, it comes down to personal preference. There are several types of wax that is natural, like soy, beeswax, or palm wax, but they can be expensive and harder to work with. Paraffin wax is the most common type of wax and is the cheapest, but is created through the crude oil refinement process, making it harmful to the environment. Figure out your target demographic and choose your wax based on what you think they would purchase.
Looking to start your own candle making business, check out my startup documents here
Please note that the contents of this blog are for informational and entertainment purposes only and should not be construed as legal advice. Any action taken based on the information provided in this blog is solely at your own risk. Additionally, all images used in this blog are generated under the CC0 license of Creative Commons, which means they are free to use for any purpose without attribution.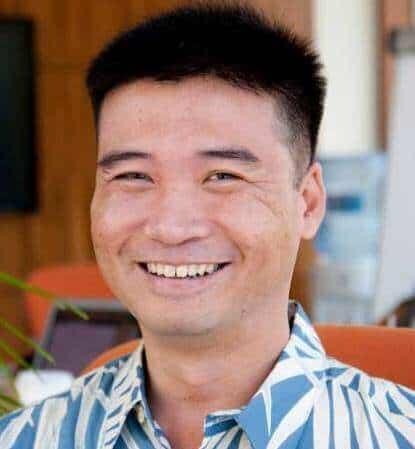 Meet Shawn Chun: Entrepreneur and Candle Business Fan.
I'm a happy individual who happens to be an entrepreneur. I have owned several types of businesses in my life from a coffee shop to an import and export business to an online review business plus a few more and now I create online candle business resources for those interested in starting new ventures. It's demanding work but I love it. I do it for those passionate about their business and their goals. That's why when I meet a candle business owner at a craft fair, farmers market, retail location or anywhere else I see myself. I know how hard the struggle is to obtain and retain clients, finding good employees all while trying to stay competitive. That's why I created Candle Business Boss: I want to help candle business owners like you build a thriving business that brings you endless joy and supports your ideal lifestyle.