Making candles isn't complicated, but what can you do to make them more festive? Most people find themselves integrating their candles into their Christmas and holiday decorations, so how can you make a Christmas candle that rivals the best and most popular of candle companies?
How to Make Christmas Candles
Get your ingredients ready: wax, fragrance, wicks, container, equipment, etc.
Make sure your workspace is protected by newspaper or wax paper.
Plan out your candle by choosing appropriate Christmas colors, containers, and fragrances.
Place your wick into the container and start heating your wax.
Add your fragrance and colorant, if desired.
Place your candle wax in your container.
After wax is cooled, clip your wick.
Making a Christmas candle isn't any different from making a standard candle, but there are some choices you can make along the way that elevates a normal, everyday candle to your holiday standard. Read on to find out more about what those choices may be!
Get your ingredients ready: wax, fragrance, wicks, container, equipment, etc
Before you start making a Christmas candle, you need a number of items to begin. While you have many choices for making your candles, as long as you make your decisions ahead of time, you will breeze through this step. For a basic candle, you will need:
Wax.

Beeswax tends to be one of the most popular types of wax, but it can be the most expensive. A natural wax like beeswax burns better than a synthetic wax like paraffin, but most of those natural waxes do run at a higher price. Some natural waxes also come with a very light natural scent, so note that before you make your decision.

Wicks.

If you're choosing wicks based on your wax—which any candlemaker should be doing—you should be using braided cotton wicking for your candles. They work the best in the most common of waxes. Make sure you're using a larger wick if you are making a larger candle. Smaller wicks, on the other hand, work best for votives and smaller container candles. Make sure you have wick clips to keep your wicks in place, and something like glue to adhere the wick clip to the bottom of your container.

Containers.

When it comes to your container for any type of candle, you have many options. If you're trying to sell your candles, though, make sure they adhere to the

industry standards

of safety. Using molds isn't advisable if this is your first foray into candle making, so use some sort of glass jar or metal container for your candle.

Fragrance.

Arguably the most important part of any type of candle, you need to find a fragrance oil that works best with your wax. Natural waxes and natural fragrances tend to pair well together, but you can mix both synthetic and natural fragrances in your candles.

Colorant.

Dyes are not required in your candle making, but they can add a level of uniqueness and character to your candles.

Equipment.

When it comes to equipment, there are certain basics you will need, including a way to melt your candle wax, typically a stove top. You should also have a second container in which to mix in your dyes and fragrances so as not to cross contaminate, especially if you're making a large batch of candles with different colors and scents. You should also have some sort of stirring spoon—wooden or silicone would work—and clothespins help to secure your wicks to the center of your container while it cools.
Make sure your workspace is protected by newspaper or wax paper
Before you begin making your candles, make sure your workspace is ready. Setting down wax paper or newspaper can help with cleaning up if you find yourself spilling wax, colorant, or fragrance on your table or countertops.
Plan out your candle by choosing appropriate Christmas colors, containers, and fragrances
This is the point when your candle can become a Christmas candle. So, what makes a Christmas candle? It all comes down to the decisions you make on the supplies listed above.
Wax.

While your type of wax does not necessarily affect your type of candle, your wick might.

Wicks.

If you want to create a candle that crackles as it burns, use a wood wick. Wood wicks work best with soy wax.

Containers.

Choose a container that fits into the Christmas season décor. Your candle isn't just a candle at this point—it's part of the decorations that someone puts out during the holiday season.

Colorant.

Stick with colors of the season, like red, green, white, even blue, purple, and gold.
Arguably the most important part of your Christmas candle is the fragrance. Possible fragrance ideas include:
Fireplace.
Fruitcake.
Hanukkah with incense, cedar, and citrus.
Hot chocolate.
Lavender with pine.
Mulled wine.
Old books with cedarwood, musk, and grass.
Peppermint with vanilla.
Pine tree with eucalyptus.
Santa Claus with vanilla, sandalwood, pine, and apple.
Snow with citrus or peppermint.
Sugar and spice with patchouli.
Tobacco with vanilla or pepper.
Traditional vanilla with a touch of spice or coconut.
Don't be afraid to mix up your own candle scent. The holidays are also what you make of them, so if you find yourself attracted to a certain kind of scent for the holidays, make that your candle! Each person is different, but the point of a Christmas candle is to create that homey feeling for the holidays.
Place your wick into the container and start heating your wax
Now comes the fun part—actually creating your candle! As you allow your heat source to heat up your candle wax, you can place your wick in your container. Make sure you use glue dots and center your wick in the middle of the container for maximum burn success.
As you heat up your wax, make sure you use heat safe equipment. If you're using a double boiler, monitor your boiling water, so it does not get out of control. If you're using microwavable wax, make sure you heat it up in several minute increments so as not to burn the wax or make it melt unevenly.
Always measure your wax at this point. Because you will have to measure your fragrance oil, it's important to know how much wax you are using in your container so you can have the proper amount of oil in your candle.
Add your fragrance and colorant, if desired
At this point in the process, you should be pulling off your hot, melted wax and mixing in the fragrance and if you so choose, the colorant. If you're using a natural wax for this process, you may have to add more colorant—different waxes act differently when it comes to dyes, so plan accordingly. Some wax producers will actually let you know on their labels how much dye you can use in your candles, much like how they list how much fragrance oil you should use.
When it comes to mixing your fragrances, make sure you limit yourself to the suggested maximum fragrance oil on the wax label. It may be tempting to add more to make your candle smell stronger, but it could just negatively affect how your candle burns instead.
Place your candle wax in your container
Once you mix in the colorant and wax, it's time to place your wax in your container. Try not to spill that hot wax, but if you do, try to make sure it is on your covered countertop or surface.
Note that candle wax does expand as it hardens, so keep enough space in your candle container to make sure it hardens properly. Use a clothespin or even take two pencils and two rubber bands, wrap them together, and place the wick between the two and balance it on the top of a wider mouthed container to keep the wick straight as it hardens.
After wax is cooled, clip your wick
It's very important that you let your candle cool completely. Do not try to speed up the process by placing it in a cold place—it will only hurt your wax and make it crack. Candles should take several days to cure, and once complete, cut your wick down.
Making a Christmas candle is just the same as making an everyday candle. The important parts to remember are the design choices you make—picking the right fragrance, colorant, and container changes your everyday candle to a Christmas candle!
Most Environmentally Friendly Wax?
Frequently Asked Questions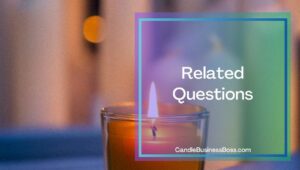 My candle is not hardening evenly. How can I fix it?
Sometimes, your candles may not harden properly on the top. To fix it, either take a heat gun or hair dryer to heat up the top of the candle, so it will harden again, or pour more hot wax on top for a more even surface.
How can my candles smell stronger?
If you are making homemade candles, don't just add more fragrance. It can actually hurt your candles. Instead, choose a different type of wax that can tolerate higher levels of candle fragrance. 
​
Looking to start your own candle making business, check out my startup documents here
Please note that the contents of this blog are for informational and entertainment purposes only and should not be construed as legal advice. Any action taken based on the information provided in this blog is solely at your own risk. Additionally, all images used in this blog are generated under the CC0 license of Creative Commons, which means they are free to use for any purpose without attribution.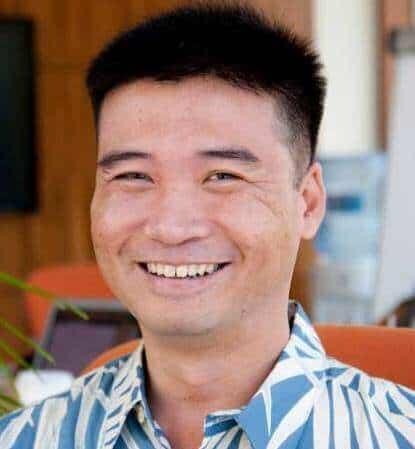 Meet Shawn Chun: Entrepreneur and Candle Business Fan.
I'm a happy individual who happens to be an entrepreneur. I have owned several types of businesses in my life from a coffee shop to an import and export business to an online review business plus a few more and now I create online candle business resources for those interested in starting new ventures. It's demanding work but I love it. I do it for those passionate about their business and their goals. That's why when I meet a candle business owner at a craft fair, farmers market, retail location or anywhere else I see myself. I know how hard the struggle is to obtain and retain clients, finding good employees all while trying to stay competitive. That's why I created Candle Business Boss: I want to help candle business owners like you build a thriving business that brings you endless joy and supports your ideal lifestyle.