When it comes to selling candles, it may feel easy at first, but at some point, you're going to need to do some marketing to get your name out there. So, what are the best things you can do to make your candles sell?
Ways to Make Your Candles Sell:
Create your own brand—and stick with it.
Plan out your marketing strategy before implementation.
Use that brand on social media.
Use your marketing to promote discounts or promotional codes.
Find a unique niche and stick with it.
Work with businesses around you.
According to the National Candle Association, the sales of candles contribute $2 billion in revenue annually. While the market may seem saturated with thousands of people making their own candles, there are ways to break through the market and get the attention of some of those discerning candle purchasers. Read on to find out how you can increase your sales.
What is the Healthiest Wax for Candles?
Create your own brand—and stick with it
When it comes to marketing retail items, people are going to want to purchase brands that are recognizable—and ones that they can come back to time and time again. If you want your candles to sell and stand out, you need to create your own brand that rises above the rest.
Some ways that you can create your own brand includes creating your own logo. You should be doing this already if you're selling your candles online or in stores—so make sure it is something recognizable that matches your intended message and business model. Keep it simple, clean, and unique, so your customers can find you even just by scanning a shelf or a website.
If you're searching for ideas for logos, consider looking up some of the more popular brands like Yankee Candle or Bath and Body Works. What makes their logo recognizable? Think about what you want out of your brand before you set aside time to create your logo. Even consider colors, fonts, and your business name before making it—and you never know what you might come up with when you do!
If you're interested in spending some money on creating a logo, you can always look into finding a graphic designer to do that for you.
Plan out your marketing strategy before implementation
While it might seem like a no-brainer, creating a plan for your marketing will save you time and energy in the long run. Whether it's spending money on advertising online through pay-per-click marketing or search engine optimization or through free advertising on social media, it's important to put together a plan before you set forth.
When it comes to both paid and free advertising, the best thing you can do is create your own schedule. Keep everything consistent and matching your brand, which you can plan for when you create your marketing strategy.
Within your marketing strategy, you should also consider who your intended audience is. If you're looking for the older market, posting on TikTok may not be your best bet. If you're searching for the younger crowd, Facebook may not give you the demographics you want. Do some market research before you set out on your advertising journey.
Use that brand on social media
Marketing is your key to selling more candles, and you don't have to break the bank to do so. Social media is a great format in which to share your message and your brand.
When you post on social media, make sure you keep your messaging and post schedule consistent. If people know when to look for you, they'll seek you out, which means more views on your posts—and that means more people are familiar with your products, so they know how to purchase them.
When you're using social media for marketing, be sure to include the best way to purchase your items, whether it is a website, Etsy shop, or a physical location. Every time you post is an opportunity to show someone new (or old!) where to get your items, and you need to be sure to remind them every time.
Another way to use your brand on social media is by utilizing hashtags. Create one for your own business, but also link onto others that may bring you more followers. Don't overload your posts with hashtags—it'll only turn people off to your posts.
Use your marketing to promote discounts or promotional codes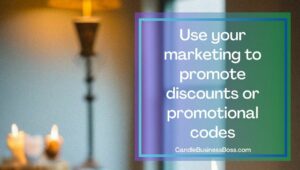 While allowing for money off your products may seem like a way to lower your income, it can increase your number of orders—and could create return customers.
Creating discounts or codes is also a great way to monitor where and how people are finding out about your products. If you do a different promo code for each social media platform, you can also figure out how many sales come from each, which is a great way to shift your marketing strategy as you move forward.
Find a unique niche and stick with it
Many will say that the candle industry is over saturated right now, but you can still make a profit through your company. People are searching for natural options, so using something like soy wax or beeswax is always popular. Consider finding a unique niche that isn't currently being filled and stick with it—people like what they like, and when they find it, they become repeat customers.
For example, Fragrant Jewels is a company that sells candles containing actual jewelry, usually made of sterling silver with different stones. Original Man Candle sells candles with scents that are stereotypically masculine, like "new car" or "bacon." There is even a candle company called The Stinky Candle Co. that caters to people looking for strange candle scents like "garlic", "chlorine", or even "nacho cheese."
While these may be so far out of the box that they cater to an extremely specific niche, you can take a page out of their book and create some unique scents.
In addition to scents, your customers are going to be looking at your designs and your materials. For many, they may want a more natural option, so if your market wants that, stick with natural options like beeswax and essential oils. If you're breaking into the more novelty section of the candle creation market, gel wax and additives like shells and glitter may be on your inventory list. Whatever it is that brings your people in, make sure you work with it to provide the product that they're looking for—along with continually improving on that inventory to keep them engaged.
Work with businesses around you
Because you can sell candles almost anywhere, it's easy to partner with small businesses in your community. Work with boutiques or even coffee shops to set up booths to sell your candles.
While you're looking for a unique niche, you could also pair with small businesses in your community to make some signature scents representing their shop. In some communities, candle companies also work with annual events to create their own signature scent to be sold at the event. Not only will it get your name out there, but you'll also tap into their customer base, which may not have overlap with yours—yet.
Whether you're starting small or have ideas to make your business the next major candle producer, starting with marketing is the only way to get more orders and sales. As you grow, you can put more and more money into your advertising—letting people know about your product is the only way that you can increase your sales and your profits.
Frequently Asked Questions
What is the average cost and profit margin of a candle?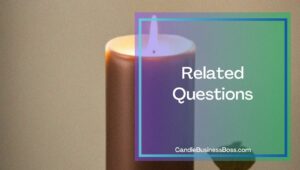 The current profit margin for candles is between 25 and 50 percent markup. That means if you're selling an 8-ounce candle for $10 to $15 each, it's likely you're only spending between $3 and $5 for the supplies to make it. The average cost of a candle on Etsy is between $10 and $20, while candles sold in a physical location retail for more.
What do you need to start a candle making business?
Because these products can be sold online, if you want to start your business out of your home, it is entirely possible to do so. Your overhead will be much less than if you open up a physical location—creating your workshop at home means you will only be spending about $1,500 on your inventory, a place to sell your product online, and a way to market your product.
Which is the most popular wax for a candle?
In most cases—especially with mass produced candles—they are going to be made of paraffin wax. It is the cheapest way to make candles, but it is a byproduct of the crude oil refinement process. Because of that, many more natural customers do not want to purchase paraffin wax candles, so consider using beeswax or soy wax for your candles instead.
Looking to start your own candle making business, check out my startup documents here
Please note that the contents of this blog are for informational and entertainment purposes only and should not be construed as legal advice. Any action taken based on the information provided in this blog is solely at your own risk. Additionally, all images used in this blog are generated under the CC0 license of Creative Commons, which means they are free to use for any purpose without attribution.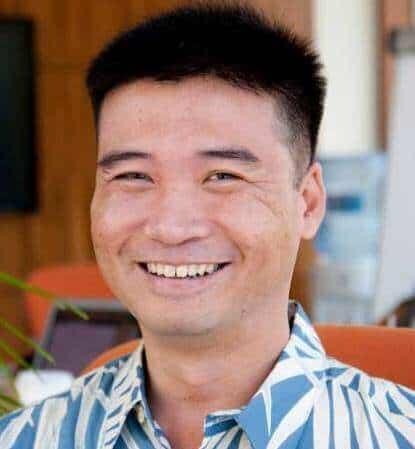 Meet Shawn Chun: Entrepreneur and Candle Business Fan.
I'm a happy individual who happens to be an entrepreneur. I have owned several types of businesses in my life from a coffee shop to an import and export business to an online review business plus a few more and now I create online candle business resources for those interested in starting new ventures. It's demanding work but I love it. I do it for those passionate about their business and their goals. That's why when I meet a candle business owner at a craft fair, farmers market, retail location or anywhere else I see myself. I know how hard the struggle is to obtain and retain clients, finding good employees all while trying to stay competitive. That's why I created Candle Business Boss: I want to help candle business owners like you build a thriving business that brings you endless joy and supports your ideal lifestyle.