As you start to make your own candles, whether for your family and friends or for your business, you'll start to learn that candles are completely customizable. You have so many options in which to choose from as you design your candles, so what can you do to make your candles unique?
How To Design Your Own Candles
Customize the size of your candle or container.
Choose unique fragrances or mixes.
Add color—and try to create interest with designs or color blocks.
Carve your pillar candles to make them unique.
Transfer photos or art to your pillar candles.
Add objects into your candles.
Create custom labels.
How do you make your own labels? What can you do to add color and interest to your candles? Read on to find out more.
Customize the size of your candle or container
This is the first major choice you'll have to make when designing your own candle. While it doesn't feel very customizable, the size of your candle can change what you can do with the rest of your candle, including any designs you decide to cut into the wax.
If you intend on creating artistic designs for your candle, you will have to use a pillar mold. Those can come in any shape and size, so make sure you're using the proper type of wax for that kind of mold. If you are simply making a container candle, you can change up the size—just be aware that the bigger your candle is, the more wicks you will need for it to burn evenly.
If you do use a container for your candle, you can choose the design for it as well—and not just the label. Pick out a color or keep your glass transparent to allow your customers or friends to see the candle wax inside.
Choose unique fragrances or mixes
Choosing your fragrance is your most important choice when designing your own candles. This step can also be the most daunting and the most time consuming, as you want to get the fragrance just right for every candle batch that you make.
This is your chance to start to experiment with your scents. One important thing to note is that if you are using essential oils for your candle fragrances, stick to mixing those oils together. If you decide to use fragrances intended for candle making, only use those. Do not try to mix the two types together, as they could create uneven burn in your candle or not mix into your wax properly.
Add color—and try to create interest with designs or color blocks
If your fragrance was the most important choice in your candle, the color is just another way to bring out that aroma with visual vibrancy. While some candles do not use colorant, when you're designing your own candles, it can truly set you apart from the competition.
Coloring candles with a creative bent tend to work best for container candles. It's possible to do it with pillar candles, but your designs will hold better within a container.
One technique you can use to color your candles is by pouring your candle wax and letting it start to harden. Once it turns opaque, poke holes through the wax and dip a small amount of color inside. Use a heat gun to reheat the wax and while wearing protection on your hand, move around the container to allow the colors to swirl.
If you would like to create a color block candle, color several bowls of melted wax. Pour one color into your container, wait for it to cool, then add as many layers as you want to create a color block look. Consider keeping your container at an angle to create even more interest in the color blocks.
Pillar candles can be made with many colors similar to container candles. If you want to create a color block candle in a mold, try coating the sides of the mold with the wax as you pour it instead of pouring it at a distinct angle, especially if you plan on attempting to carve it.
Carve your pillar candles to make them unique
While carving your candles is for the most dedicated candle makers, it does not have to be hard. While color block designs may be best for container candles, if you decide to make pillar candles, you're in luck—you can easily start carving on your pillar candles.
One thing to remember is that if you intend to carve a candle, you cannot do so on a store-bought candle. Carving must happen before the candle completely hardens, as it needs to be a little pliable for the carving portion. If you are just starting out, a paring knife or kitchen knife is a great starting point, but the more options you have, the more interesting designs you can cut.
Each time you cut your candle, experiment with the depth of the cut or the angle of the cut. If you pour your wax in a way to create layers of color, you can see as you cut your candle where those layers are. As you design, try to keep the candle carvings symmetrical around the entire candle.
When you're finished, make sure to cut down the base of the candle so it sits level. Because of the design you make on the candle, you should also cut around the wick at the top of the candle to create a well, which will ensure that the candle burns evenly.
Transfer photos or art to your pillar candles
Whether you're an artist or just a doodler, you can add custom art or photos directly to your candles. To do this, you should start with a white pillar candle. Cut a piece of tissue paper smaller than a sheet of printer paper and tape the tissue paper to the printer paper. Make sure the tissue paper is smooth. Print your image onto the tissue paper and then cut it down to size. Lay the piece of tissue paper over your pillar candle and use a piece of parchment paper to wrap it tightly, then take a heat gun or blow dryer and work the heat evenly over the entire candle. The wax should heat up enough to allow the tissue paper to adhere to the candle.
Add objects into your candles
Whether you're making a container candle or a pillar candle, you can place objects inside your wax. Whether it's something natural like flowers or something with interest like jewelry, adding in those objects can make your candle unique. Make sure that your additives are non-flammable and do not touch the wick when you place them inside your candles. Add even more interest by using transparent gel wax for your pillar candles and place those objects inside for easy viewing.
Create custom labels
The last part of your candle creation, the label is another way to customize your gift or product. Designing your own label is part of creating your business, so you may have already started thinking about this part of the creative process.
If you are planning on selling your candles, make sure your business name, information, and logo is on your candle label, along with fire safety information. From there, you can design your label with anything you want. Using a website like Canva can give you many ideas and options on how to design your label, along with providing examples and help along the way.
If you're designing your candles for your friends and family, while you still should provide fire safety information, you're in luck—your label can include any information you want. You don't even need a label at all if you're more interested in showing off the design. If you decide you want to design your label for your friends and family, consider creating a custom label for each. If you pick colors and fragrances based on what you think they would like, it'll just be one more personalized part of the gift that they can enjoy.
Because candles are a very customizable product, you have many options on how to design your own candles. Whether you decide to add color or add objects inside, or stick to your customization of your fragrance and your label, creating a unique experience isn't complicated when creating your candle masterpieces.
Frequently Asked Questions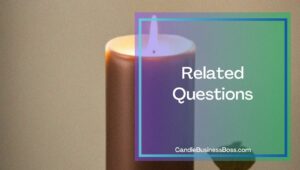 Can I use crayons to color my candles?
While it is possible to use melted crayons as a colorant to homemade candles, it is unadvisable, as crayons are made from a different kind of wax that does not burn like candle wax does. Using colorants made for candles is best when coloring your homemade candles.
If I sell my candles, what needs to be on my label?
According to the legal requirements by ASTM International, you must include fire safety warnings on your candle labels. They should contain the word "WARNING" with a description of how to use the candle safely.
Looking to start your own candle making business, check out my startup documents here
Please note that the contents of this blog are for informational and entertainment purposes only and should not be construed as legal advice. Any action taken based on the information provided in this blog is solely at your own risk. Additionally, all images used in this blog are generated under the CC0 license of Creative Commons, which means they are free to use for any purpose without attribution.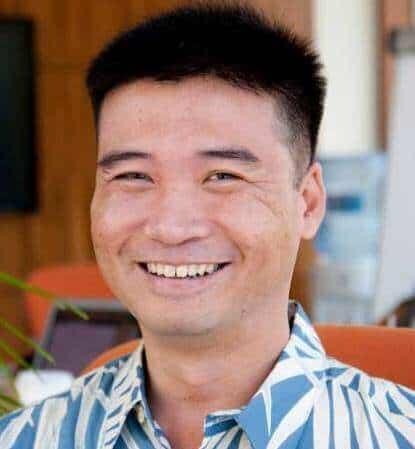 Meet Shawn Chun: Entrepreneur and Candle Business Fan.
I'm a happy individual who happens to be an entrepreneur. I have owned several types of businesses in my life from a coffee shop to an import and export business to an online review business plus a few more and now I create online candle business resources for those interested in starting new ventures. It's demanding work but I love it. I do it for those passionate about their business and their goals. That's why when I meet a candle business owner at a craft fair, farmers market, retail location or anywhere else I see myself. I know how hard the struggle is to obtain and retain clients, finding good employees all while trying to stay competitive. That's why I created Candle Business Boss: I want to help candle business owners like you build a thriving business that brings you endless joy and supports your ideal lifestyle.