Starting a home-based candle-making business can be an interesting and gainful endeavor. It not only gives you the freedom to express your creativity, but it also enables you to transform your love of candles into a booming business. But launching a candle-making company demands rigorous preparation and execution.
To best initiate a candle craft business from home, you should begin by researching candle-making techniques and materials, creating unique candle designs and scents, sourcing high-quality supplies, developing a brand and online presence, and promoting products through social media and local events.
In this article, we'll examine the crucial procedures for starting a fruitful home-based candle-making business.
Researching Candle-Making Techniques and Materials
It is crucial to spend time learning about different candle-making methods and materials before starting a candlemaking business. This information will act as the cornerstone for producing distinctive and high-quality candles that reflect your vision and target market's tastes.
Start by investigating the available resources, including books, tutorials online, and workshops. These resources offer insightful information on various candle-making processes, such as those used to create container candles, pillar candles, and specialty candles.
It is essential to become familiar with the specifics of each technique because each one has a unique set of benefits and difficulties. You can discover the strategies that best support your creative vision and business objectives via research and practice.
Studying the qualities and traits of the materials used to make candles is just as important as learning about candlemaking processes. Learn about the several types of waxes, including soy, beeswax, and paraffin wax, and become familiar with their melting points, scent retention, and burn characteristics. This information will assist you in choosing the best wax for your candles based on elements including visual appeal, aroma throw, and environmental impact.
Candle performance is greatly influenced by the wicks, which control things like burn rate and flame stability. Investigate various wick varieties, such as cotton, hardwood, or hemp wicks, and take into account how well they work with various candle sizes and wax varieties. Study the effects of wick size on burn time as well as safety factors.
Investigating several alternatives for aroma and color will help you come up with eye-catching candle designs. Learn about the many essential and fragrance oils that are available, their scent profiles, and how they work with the materials used to make candles. To give your candles the desired aesthetic appeal, investigate several dye alternatives, including liquid dyes, powder dyes, and natural colorants.
Check out this article to learn how candle business operates as a closed system.
Creating Unique Candle Designs and Scents
Setting your candle craft business different from rivals in a crowded industry is essential for growth and grabbing clients' attention. Making distinctive candle designs and alluring scents that leave a lasting impression on your target audience is an effective differentiation approach.
Embrace your creativity when it comes to candle designs and play around with different molds, containers, and accents. Take into account your brand's aesthetics as well as the tastes of your intended audience. Investigate various sizes and forms that stand out and conjure feelings or themes that are pertinent to your target market. For instance, you might develop complicated designs that reflect particular occasions or seasons, geometric patterns, or nature-inspired candles.
A candle's aroma greatly influences consumer happiness and contributes to an unforgettable experience. Spend time creating enticing scents that stir the senses and improve the ambiance of any area. Try experimenting with various essential oils and fragrance oils, mixing them to produce distinctive and alluring fragrances.
Explore combinations that offer a pleasurable olfactory experience by taking into account the many small families, such as floral, citrus, woody, or gourmet. By providing a wide variety of scents, you can accommodate the wide range of consumer preferences and help them find the ideal match for their unique preferences and requirements.
Consider the impact of scent-based storytelling as well. Make candles that take clients to diverse locations or bring back special memories. You might create a perfume that is inspired by a quiet cabin in the woods or a tropical paradise, for example. Your candles become more distinctive and alluring by adding evocative scents and conveying a story through fragrance to connect with clients on an emotional level.
To make sure that your distinctive candle designs and alluring scents are well-received, remember to do careful testing and get feedback from reliable sources. To stay ahead of the competition and have a devoted customer base, constantly tweak your services based on consumer preferences and market developments.
Sourcing High-Quality Supplies
The quality of your materials is crucial to the growth of any candle-making project. Obtaining premium components from reliable vendors is crucial for ensuring excellence and producing candles that stand out. Your candle-making business's growth will be directly impacted by the time and effort you put into identifying dependable suppliers.
Start by looking for vendors who stock a variety of waxes, wicks, scents, colors, and containers. A wide variety of choices enables you to investigate several solutions and satisfy the tastes of your target market. Find suppliers who focus on providing products for candle-making because they will be more knowledgeable about the particular needs of the sector.
Conduct extensive research to find trustworthy providers. Investigate online resources, trade forums, and social media communities to find advice from other candle producers. Reading reviews and customer feedback can give you useful information about the caliber and dependability of potential vendors. Compare costs to get the ideal combination of affordability and quality. Keep in mind that the most expensive option may not always ensure superior materials and the cheapest one may not always be the best in terms of quality.
If feasible, think about buying goods in bulk. As your candle-making business expands, purchasing in bulk can save expenses and provide a steady supply of supplies. Buying in bulk also enables you to benefit from suppliers' special rates. For often-used products like waxes, wicks, and packing materials, this strategy is very helpful.
Equally crucial is developing trusting connections with suppliers. Maintain open lines of communication with them, offer comments on the documents you receive, and quickly resolve any issues. A direct line of communication may lead to reasonable prices, tailored recommendations, and access to cutting-edge resources. In addition to prompt deliveries and effective order processing, keeping good relations with your suppliers will help you keep the essential supplies on hand whenever you need them.
Developing a Brand and Online Presence
Creating an internet presence and establishing a distinct brand identity are essential stages for the growth of your candle craft business. These initiatives will assist you in connecting with your target market, standing out from rivals, and establishing a solid clientele. Let's explore these features in more detail.
Establish your brand's values, purpose, and target market before anything else. Know what makes your candle-crafting company unique and what you want to be recognized for. Your decision-making processes, from product design to marketing strategies, will be guided by this clarity. Examine how your target audience's tastes align with the feelings and experiences you want your candles to arouse.
Create a captivating brand narrative that emotionally connects with your audience. Share the sources of your design inspiration for your candles, your love of fine craftsmanship, and your dedication to using only the best materials. Customers will develop a bond and confidence in your brand thanks to this story. Emphasize the special experience your candles provide, whether it's a warm atmosphere, relaxation, or a bit of elegance added to any environment.
Make an appealing and user-friendly website or online store to develop an online presence. Make sure the layout and design highlight the beauty of your candle products and reflect your company identity.
Make use of crisp product photos that show off the textures, colors, and fine details of your candles. Give thorough, alluring descriptions of your products, emphasizing their special qualities and advantages. To give clients a seamless purchasing experience, clearly show pricing information, and enable safe payment methods.
Include easy-to-find contact details as well, like an email address or contact form, to promote customer questions and comments. To earn the trust and loyalty of your customers, answer their questions right away and give them excellent service.
Make use of social media sites to grow your internet presence. Choose platforms that will help you connect with and engage with your target market. Share eye-catching information with your audience, such as behind-the-scenes looks at your candle-making process, client endorsements, and lifestyle photos that highlight the ambiance your candles create. Respond to comments, hold giveaways or competitions, and team up with influencers or brand ambassadors in the home décor or lifestyle niche to interact with your audience.
Check out this article to learn some ways to locate your ideal candle workshops for your business.
Promoting Products through Social Media and Local Events
A potent strategy for expanding your audience and raising awareness of your candle craft business is social networking. You may visually present your products, connect with potential clients, and create a community around your brand by using sites like Instagram, Facebook, and Pinterest.
Make specific social media accounts for your handmade candle business and stay active there. Post stunning pictures showcasing the design and artistry of your candles. Give your audience a window into the creative process behind the scenes so they can see the care and thought that goes into each candle. Engage with your audience by answering questions, reacting to comments, and showing appreciation for their support.
Your reach can be greatly increased by working with bloggers and influencers in the lifestyle and home décor categories. Find people who share your brand's beliefs and have a sizable fan base. Together, whether through sponsored pieces, product reviews, or joint initiatives, showcase your candles in their content. By working together, you may reach a larger audience and establish your brand's legitimacy.
Social media contests and giveaways can be an efficient approach to promoting user-generated content and raising brand awareness. For a chance to win candles or receive special discounts, encourage people to share your posts, tag their friends in them, and follow your account. This tactic not only broadens your audience but also creates interest in and engagement with your brand.
Utilize tailored social media advertising to connect with particular demographics and geographic regions. Make use of the advertising options provided by the platforms to design specialized campaigns that display your candles to possible buyers who fit your target client profile. This focused strategy helps you connect with people who are more likely to be interested in your items and maximizes the impact of your marketing efforts.
Consider participating in regional events like craft fairs, farmers' markets, or pop-up shops in addition to internet marketing techniques. These occasions offer beneficial chances to talk with clients face-to-face, get their opinions, and establish contacts in the neighborhood. Provide information about your brand, set up a lovely display, and provide samples or demos. To boost sales and promote repeat business, think about extending unique discounts or special promotions to event participants.
Frequently Asked Questions
Can I launch a home-based candle craft business without any prior candlemaking experience?
Definitely! Even if you've never made candles before, you can start a home-based candle craft business. To master various candle manufacturing processes, conduct in-depth study, browse resources, and take advantage of tutorials and workshops. With perseverance and practice, you can develop the abilities needed to make stunning and distinctive candles.
How do I figure out how much to charge for my handcrafted candles?
When determining how much to charge for your handcrafted candles, it's important to take into account costs like labor, materials, packaging, overhead, and desired profit margins. Assess the perceived worth of your products by conducting market research to determine the pricing range for comparable candles.
Take into account your target audience's preferences, the quality of the materials you choose, and the originality of your designs. Find the sweet spot that strikes a balance between profitability and customer satisfaction by experimenting with various pricing strategies, monitoring consumer feedback, and making adjustments as necessary.
Are there any legal prerequisites or permits required to launch a home-based candle-making enterprise?
Depending on where you live, there may be different legal requirements for a home-based candle-making business. It is crucial to learn about and abide by local rules and ordinances, such as zoning requirements and permits, before starting a home-based business.
You might occasionally need to get a company license, follow safety regulations, and label your goods properly. For specific rules and regulations that apply to your area, get in touch with your local government officials or the Small Business Administration.
To learn more on how to start your own candle-making business check out my Startup Documents here.
The information provided by CandleBusinessBoss.com ("The Site") is for general informational purposes only. All information on the Site is provided in good faith, however, we make no representation or warranty of any kind, express or implied, regarding the accuracy, adequacy, validity, reliability, availability, or completeness of any information on the Site. Under no circumstance shall we have any liability to you for any loss or damage of any kind incurred as a result of the use of the Site or Reliance on any information provided on the Site. Your use of the Site and your reliance on any information on the Site is solely at your own risk. This blog post is for educational purposes only and does not constitute legal advice. Please consult a legal expert to address your specific needs. Terms and Conditions.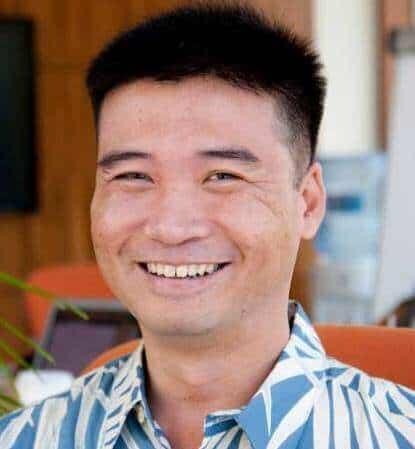 Meet Shawn Chun: Entrepreneur and Candle Business Fan.
I'm a happy individual who happens to be an entrepreneur. I have owned several types of businesses in my life from a coffee shop to an import and export business to an online review business plus a few more and now I create online candle business resources for those interested in starting new ventures. It's demanding work but I love it. I do it for those passionate about their business and their goals. That's why when I meet a candle business owner at a craft fair, farmers market, retail location or anywhere else I see myself. I know how hard the struggle is to obtain and retain clients, finding good employees all while trying to stay competitive. That's why I created Candle Business Boss: I want to help candle business owners like you build a thriving business that brings you endless joy and supports your ideal lifestyle.