The sale of scented candles from the convenience of your own home can be a thriving and satisfying endeavor. You must employ strategies that attract customers and ensure efficient operations to get your business off on the proper foot.
To effectively start, you should begin by offering specials, bargains, and discounts to draw customers. Encourage satisfied customers to share their positive experiences and consider establishing a professional website or online store for streamlined ordering and shipping.
Offering Specials, Bargains, and Discounts
Offering offers, deals, and discounts is one of the best ways to draw clients in and generate early interest in your scented candles. Here, we'll go through several tactics you can use to draw in new customers:
Limited-Time Promotions
One of the best ways to sell scented candles online is to use limited-time deals to arouse a sense of urgency. Offering flash sales or seasonal discounts encourages people to buy right away to benefit from the reduced pricing. By highlighting the limited-time nature of these offers, you may capitalize on clients' FOMO and encourage them to act quickly.
To spread the word about these limited-time offers, you may also use your website, email marketing, and social media channels. Adding eye-catching images and clear wording about the promotion's limited-time nature can help to increase its impact. Limited-time offers generate excitement, boost instant sales, and motivate clients to interact with your scented candle company by evoking a sense of urgency.
Bundle Deals
Offering bundle deals that combine several scented candles or include additional products in addition to your candles can be an effective way to boost sales and satisfy customers. By putting together enticing bundle deals, you may encourage buyers to sample several things at once while simultaneously raising the perceived worth of the goods. For instance, you may design themed bundles depending on specific dates or smell profiles.
Emphasize the money customers will save and the variety they will get if they buy the bundle. To further generate interest and a sense of exclusivity, think about presenting limited-edition or premium bundles. Your marketing platforms, such as social media postings, email newsletters, and your website, clearly explain the advantages of the bundle offerings.
By offering bundles, you give customers a practical and alluring choice, raising the total value of their purchases and improving their shopping experience.
Loyalty Programs
Implementing a reward program is a strong marketing tactic for your home-based scented candle business to foster client loyalty and promote repeat purchases. Numerous benefits and awards can be included in a well-designed loyalty program to encourage customers to prefer your company's products over those of rivals.
As a thank you for their patronage, provide them with discounts on subsequent orders, special access to upcoming products or limited-edition smells, or customized deals based on their tastes.
Utilize email marketing, social media, and specific program landing pages on your website to inform your clients about the advantages of your loyalty program. Emphasize the benefits customers will experience in the long run from joining your loyalty program.
Make clients feel valued and appreciated when they accrue points or advance through the program's stages by sending them tailored emails. For your business selling scented candles, a solid loyalty program improves client retention, fosters customer relationships, and boosts sales over time.
Referral Incentives
Encourage happy clients to recommend your business to their friends and family as word-of-mouth advertising is a potent technique for growing your clientele. You may provide clients with an additional reason to spread the word about your scented candles by providing referral rewards like discounts, freebies, or special promotions. Create a referral program that is simple to use and comprehend.
Give clients unique shareable links or referral codes so they can quickly tell their network about you. Use your website, email list, and social media channels to spread the word about the referral program and its advantages.
Make sure that the referrer and new customer swiftly receive their rewards when a referral results in a sale. You may increase your customer base and increase sales for your home-based scented candle business by utilizing the influence and trust of existing consumers.
Learn to boost candle sales at home by checking out our article here.
Harnessing the Power of Customer Testimonials
Potential purchasers' decisions can be strongly influenced by the positive experiences that happy customers share. Here, we'll talk about the value of client endorsements and methods for getting clients to provide feedback:
Request Reviews
Incentivizing clients to submit reviews can increase the number of comments you get and promote your scented candles. Consider giving consumers who write thorough reviews or post about their experiences on social media a small discount or a free sample. Customers are encouraged to post reviews thanks to this incentive, which also makes their positive experiences visible to a larger audience.
Customers are more inclined to take action and actively participate in rating your products when they receive a concrete reward for their efforts. As a result, your brand may receive more evaluations and have a bigger internet presence, enhancing its reputation and drawing in new clients who are influenced by favorable reviews.
Share Testimonials
Sharing client testimonials is one of the best strategies to increase credibility and trust. To reassure potential customers about the caliber and enjoyment of your scented candles, prominently display these testimonials on your website and social media platforms. Choose testimonies that highlight different features, such as the packaging, scent quality, or overall consumer experience.
Make sure the testimonies are genuine and diverse, and reflect all demographics and viewpoints. The impact of client testimonials can be further increased by including visual components like customer photographs. You may inspire trust in potential clients and set your business apart from rivals by exhibiting the favorable experiences and opinions of your satisfied customers.
Interact with Customers
Developing a gainful home-based scented candle business requires active customer interaction. Customers who make the effort to write reviews or comments should receive prompt and considerate responses. Recognize and thank them for their input, whether it's constructive or good. By promptly responding, you show that you care about your customers' needs and foster a good rapport.
Respond to any issues or questions customers may have, and whenever feasible, provide answers or support. This level of involvement not only improves the client experience but also demonstrates your commitment to giving top-notch service.
By regularly interacting with consumers, you may increase their sense of loyalty, motivate them to keep supporting your home-based business and draw in new clients who are impressed by your responsiveness and attention to detail.
Establishing a Professional Website or Online Store
Establishing a reputable website or online store is essential to streamlining your purchasing and shipping procedures and offering your clients a simple experience. Here are some crucial things to remember:
User-Friendly Design
Prioritize a user-friendly design that offers a fluid browsing and buying experience when creating a professional website or online store to sell scented candles from home. Make a website that is visually appealing and has a neat layout. Make sure the navigation is simple so that clients can browse various product categories, get access to thorough information, and make purchases with ease.
To cater to a variety of users, optimize your website for both desktop and mobile devices. To make it easier for clients to find the scented candles they want fast, think about integrating filters, search capabilities, and sorting choices. User-friendly design is prioritized, which improves client happiness and promotes return visits.
High-Quality Product Images
To present your scented candles in the best possible way, you must invest in professional product photography. Purchase decisions can be greatly influenced by high-resolution photographs that faithfully depict the colors, textures, and packaging of your candles.
Invest in a qualified photographer or develop your eye for photography. Make sure the composition, lighting, and angles draw attention to each scented candle's distinctive qualities.
Display a range of photographs taken from various angles to give clients a complete picture. To elicit feelings and build a relationship with potential customers, think about including lifestyle photos that show your candles in use. By emphasizing high-quality product photographs, you may improve the visual appeal of your offers and encourage customers to buy from you.
Secure Payment Processing
To protect client information while selling scented candles online, secure payment processing must be given priority. Integrate trusted payment processors into your website or online store. Ensure that all laws and standards for data protection are being followed. To cater to various consumer preferences, provide a range of payment alternatives, such as credit cards, debit cards, PayPal, or digital wallets.
To provide clients trust and confidence while transacting online, clearly explain the security precautions you have in place, such as SSL encryption. Secure payment processing is prioritized, protecting your customers' private data and fostering confidence in your online store.
Detailed and Accurate Product Descriptions
Give each scented candle you sell a thorough and accurate description. Include details about the candle's size, burn time, aroma notes, and any unique qualities or advantages. The materials used and any pertinent safety recommendations should be made clear. Make use of language that is evocative of the smells' sensory experience.
Emphasize the distinctive selling characteristics of each candle, such as its use of sustainable ingredients, its hand-poured workmanship, or its availability in limited quantities. Use bullet points or subheadings where necessary to make the product descriptions simple to read and well-organized. You help clients make informed purchasing decisions and reduce the possibility of returns or unhappiness by providing clear and thorough product descriptions.
Effective Order Fulfillment
To ensure quick and effective service, streamline your order fulfillment procedure. Utilize efficient inventory management techniques to correctly track stock levels and prevent overselling. To guarantee accuracy and consistency, establish explicit procedures for order processing, packaging, and shipping.
Attempt to ship orders as quickly as possible by setting a deadline for order fulfillment. Use reputable shipping services that offer tracking data to inform consumers of the progress of their packages.
To manage client expectations, explicitly communicate projected delivery timelines. To find areas for improvement and guarantee efficient operations, regularly evaluate and optimize your order fulfillment process. You may improve client happiness, cut down on delays, and uphold a good reputation for your home-based scented candle business by putting a high priority on rapid order fulfillment.
Check out this article to get some ideas how to transform your homemade candle space.
Frequently Asked Questions
How can I effectively promote my specials, bargains, and discounts when selling scented candles from home?
Make use of a variety of marketing methods to efficiently advertise your sales, deals, and discounts. Utilize social media sites by writing interesting posts that feature eye-catching pictures of your scented candles and explicitly state the reduced costs. Share these articles in organizations or communities that are relevant and likely to attract potential clients.
Think about telling your subscriber list about the limited-time offers through newsletters or emails. To reach a larger audience, team up with bloggers or influencers in the self-care or home decor market. Don't forget to update your website or online store so that the current promotions are prominently displayed.
How can I persuade clients to write reviews and testimonials for my scented candles?
You can use a variety of strategies to get clients to provide reviews and testimonials. First, once a buyer makes a purchase, thank them personally in an email and politely ask for feedback or a review. Include direct links or a feedback form to make it simple for people to provide feedback.
Consider giving consumers who write thorough reviews or share their experiences on social media sites rewards like a minor discount on their subsequent purchase or a free sample. Put customer reviews prominently on your website or online store to highlight positive feedback and inspire confidence in prospective customers.
What are the most important things to take into account while creating a reputable website or online store to sell scented candles from your house?
There are several important aspects to take into account while creating a professional website or online business. Prioritize a user-friendly design that offers your clients a seamless browsing and purchase experience. Make sure the website has eye-catching graphics of your fragrant candles and concise product information.
Integrate safe payment processing technologies to protect client data and provide a variety of convenient payment methods. To simplify the order fulfillment and shipping procedures, have effective inventory management solutions in place. To increase your website's exposure in search engine results and draw organic traffic, give search engine optimization (SEO) strategies a top priority. For a seamless and expert online shopping experience, update and maintain your website frequently.
To learn more on how to start your own candle-making business check out my Startup Documents here.
The information provided by CandleBusinessBoss.com ("The Site") is for general informational purposes only. All information on the Site is provided in good faith, however, we make no representation or warranty of any kind, express or implied, regarding the accuracy, adequacy, validity, reliability, availability, or completeness of any information on the Site. Under no circumstance shall we have any liability to you for any loss or damage of any kind incurred as a result of the use of the Site or Reliance on any information provided on the Site. Your use of the Site and your reliance on any information on the Site is solely at your own risk. This blog post is for educational purposes only and does not constitute legal advice. Please consult a legal expert to address your specific needs. Terms and Conditions.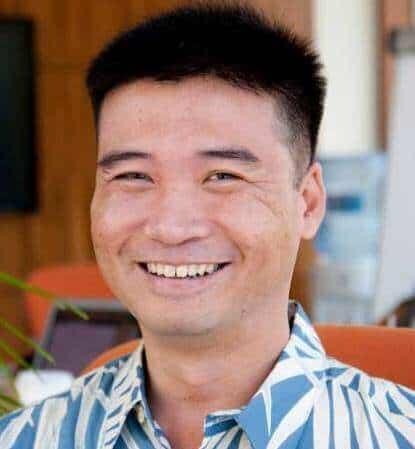 Meet Shawn Chun: Entrepreneur and Candle Business Fan.
I'm a happy individual who happens to be an entrepreneur. I have owned several types of businesses in my life from a coffee shop to an import and export business to an online review business plus a few more and now I create online candle business resources for those interested in starting new ventures. It's demanding work but I love it. I do it for those passionate about their business and their goals. That's why when I meet a candle business owner at a craft fair, farmers market, retail location or anywhere else I see myself. I know how hard the struggle is to obtain and retain clients, finding good employees all while trying to stay competitive. That's why I created Candle Business Boss: I want to help candle business owners like you build a thriving business that brings you endless joy and supports your ideal lifestyle.