Selling candles from the convenience of one's own home has grown in popularity and profitability. You can establish a thriving candle business if you have the proper strategies and a desire to create unique products.
To sell candles from home, you must conduct research on popular candle trends and fragrances, source high-quality materials and supplies, develop original designs and branding, establish an online store or use e-commerce platforms, market your candles on social media, and provide superior customer service.
This article intends to provide a comprehensive guide for effectively navigating the process. We will discuss the necessary measures to ensure the growth of your endeavor.
Researching Popular Candle Trends and Fragrances
Keeping up with the most recent trends and smells is crucial in the fast-paced world of candle sales if you want to pique the interest of potential clients. Understanding consumer preferences and spotting upcoming trends depend on conducting thorough market research.
You can learn important information about the popular color schemes, patterns, and materials that appeal to buyers by immersing yourself in market research. Take notice of the popular aesthetics and styles right now and use them as inspiration for your candle designs. This can entail experimenting with several container options by popular trends in terms of sizes, forms, and shapes.
The candle industry depends heavily on fragrance since it provokes feelings and sets the mood. Investigate a variety of fragrance alternatives to accommodate a wide range of customer preferences. Even if traditional aromas like vanilla and lavender are perennial favorites, think about using creative mixes that will surprise and excite your target audience. To provide a varied and alluring assortment, keep an eye out for new fragrance trends, such as unusual botanical fusions or seasonal fragrances, and experiment with various scent profiles.
You may match your product offers with market demands by keeping up with the most recent candle trends and smells. This gives you a competitive edge in the industry and ensures that your candles remain enticing and current. Finally, by thoroughly researching consumer preferences, you can produce candles that not only capture people but also position your business as a trailblazer in the market.
Sourcing High-Quality Materials and Supplies
Customer happiness and your company's reputation as a whole are significantly influenced by the caliber of your candles. To assure the quality of your products, it is essential to give priority to procuring high-quality materials and supplies.
Start by looking for reputed manufacturers of candle-making supplies who are renowned for their dedication to excellence. Read reviews and conduct in-depth research to determine their standing in the industry and reliability. Look for vendors who provide a variety of products, such as high-quality waxes, aroma oils, wicks, and containers.
Prioritize the materials that satisfy your aesthetic and safety standards while choosing them. Pick waxes that burn evenly and cleanly to give your consumers a durable and enjoyable candle experience. Choose fragrance oils that produce enticing scents and are of good quality. Choose wicks with the best burning performance, such as cotton, or environmentally friendly choices like wood wicks. Take into account containers that are both aesthetically pleasing and sturdy enough to hold candles.
It is crucial to take environmental factors into account in today's environmentally sensitive atmosphere. Investigate environmentally friendly substitutes for your candle-making supplies, such as biodegradable jars or natural waxes sourced from renewable sources. This can increase the appeal of your brand and is in line with the rising demand for ecologically friendly items.
It is crucial to keep your candles' quality consistent. Consistently providing high-quality products can increase client loyalty since people will start to rely on you for your superior products. Moreover, the growth and expansion of your company over the long run will be aided by positive word-of-mouth recommendations and client testimonials that come from pleased clients.
By using premium materials, you not only give your customers better candles but also build up your brand's reputation for excellence and dependability. This dedication to quality will set you apart from rivals and create a solid base for your candle-selling business.
Learn how to start a fruitful candle business by visiting our article here.
Developing Original Designs and Branding
It's crucial to distinguish your candles from the competition in the candle market with distinctive designs and branding that accurately represent your mission and beliefs. You can attract potential clients' attention and develop a powerful presence by forging your unique personality.
Experimenting with different container designs, forms, and sizes is one method to make your candles stand out from the crowd. Consider alternatives to conventional glass jars, such as stunning crystal jars, retro tins, or ceramic jugs.
This enables you to provide a wide choice of products that appeal to various tastes and styles. Each container should be evaluated for its usefulness and aesthetic worth to ensure that it increases the candle's aesthetic value and fits in with the overall design.
Another efficient technique to distinguish your candles is through personalization. Make unique labels, packaging, and other design components that reflect the personality of your brand. Create a distinctive logo or trademark mark for your company that will help it stand out to customers. Whether it's elegant, simple, or humorous, choose label designs that convey your intended image. Thoughtful packing can improve the unboxing experience for the customer and create a positive impression.
Keep your brand consistent and eye-catching across all facets of your candle company, including your website, social media profiles, and product displays. It is easier to recognize a brand when design components, color palettes, and typography are consistent. Reinforce your brand's visual identity by using professional product photography to highlight the elegance and distinctiveness of your candles.
By identifying your candles through distinctive branding and designs, you can draw buyers while also building a devoted following. As people identify and associate your products with quality and craftsmanship, a clearly defined brand image contributes to the development of trust. As your brand gains recognition, it may also draw potential customers or joint venture partners, extending your market reach.
Investing in the aesthetic appeal and distinctive branding of your candles is a powerful way to stand out in a competitive market, make a lasting impact, and establish a niche for your company.
Establishing an Online Store or Utilizing E-commerce Platforms
To sell candles from the comfort of your home in the modern digital age, building a strong web presence is essential. It offers convenience for both you and your consumers while giving you access to a worldwide customer base. There are a few essential things to take to sell candles online.
Start by thinking about creating your online store or using well-known websites like Etsy, Shopify, or Amazon Handmade. It is simpler to promote and sell your candles using these platforms since they offer a ready-made infrastructure and a built-in clientele.
Focus on designing a welcoming and user-friendly experience for visitors when building your online business. Select a website template that looks good, fits your brand, and does a good job of showcasing your candles.
Use product images of the highest caliber to convey the appearance and finer nuances of your candles. Include thorough explanations that highlight important characteristics, like aroma notes, burn time, and the materials employed. To prevent confusion and foster customer trust, price information must be transparent.
To provide a seamless shopping experience for the customer, simplify the purchasing process. Offer safe payment methods like credit card transactions or well-known digital wallets like PayPal. Implement a quick and dependable shipping mechanism to fulfill orders. To manage client expectations, be upfront about shipping costs and anticipated delivery timeframes.
Use digital marketing methods to increase your internet visibility. Utilize social media channels to communicate with potential clients and market your products. To connect with your consumer base and tell them of new products or specials, use email marketing campaigns. To increase your reach, think about working with influencers or creating targeted internet ads.
You can promote and sell your candles to a large audience by creating a strong web presence. A user-friendly online store with top-notch graphics, thorough product descriptions, safe payment choices, and effective shipping options will improve the shopping experience for customers. In the end, having a good internet presence boosts your accessibility and visibility, allowing you to expand your candle business while remaining at home.
Marketing Your Candles on Social Media
With the convenience of your own home, social media platforms have developed into priceless tools for promoting and selling candles. You may reach a sizable audience and communicate with your target market by creating a presence on well-known platforms like Instagram, Facebook, and Pinterest.
Create profiles that represent the identity and look of your brand to get the most out of social media. Share eye-catching media that highlights the beauty of your candles. Prospective clients will be drawn to your products' distinctive qualities and craftsmanship when you use high-quality photos and videos.
Utilize social media to showcase your candle-making process behind the scenes in addition to promoting your products. Share articles and tales that reflect your imagination, commitment, and love of candlemaking. This not only gives your brand a more personal touch but also encourages your audience to trust you and believe in you.
Think of partnering with influencers or micro-influencers in the lifestyle or home décor area. These people are well-known and can help advertise your candles to their interested audience. Collaborations with influencers or sponsored articles can greatly increase your reach and draw in new clients.
The use of social media for advertising is yet another effective tactic. You may target particular demographics or interests with tailored advertising on platforms like Facebook and Instagram. Advertising can help your online store become more visible and attract more customers, which will ultimately increase sales.
Engage your customers to promote user-generated content. Encourage them to post images or reviews of your candles on social media and highlight their work there. Engage with your audience, reply to comments, and offer superior customer service. This promotes a sense of belonging and brand loyalty for your company.
You may develop a strong online presence, raise brand awareness, and increase candle sales by leveraging social media platforms wisely. You can build a vibrant online community and expand your home-based candle business by regularly connecting with your audience through attractive graphics, behind-the-scenes material, influencer collaborations, and social media advertising.
Check out this article to learn how candles operate as closed systems.
Providing Superior Customer Service
Building a devoted clientele when selling candles online requires providing great customer service. Putting customer satisfaction first and going above and beyond will help you build a solid reputation for your company and develop enduring relationships with your clients.
Excellent customer service depends on prompt and responsive communication. Send prompt responses to questions and communications, and handle any queries or issues raised politely and professionally. You may show your dedication to your client's demands and increase brand trust by being alert and proactive.
Keep the lines of communication open and transparent throughout the buying process. Inform customers of order status, shipping developments, and delivery schedules. Giving clients tracking information removes any potential worries or uncertainties by allowing them to check on the status of their orders.
Another method of placing a high priority on client happiness is to implement a simple return policy. You may inspire customers' trust and demonstrate that you stand by the caliber of your items by providing a simple and user-friendly return procedure. Your commitment to making sure customers are happy is demonstrated by swiftly and pleasantly resolving any difficulties.
Take into account tailoring the consumer experience if you want to surpass expectations. To express gratitude, include handmade thank-you notes or little surprises with each order. To continually enhance your products and services, interact with customers on social media, reply to their messages or comments, and aggressively seek out their input.
You develop a good reputation and foster client loyalty by continually providing great customer service. Customers who are happy with your candles are more likely to purchase them again and recommend them to their friends and family. Outstanding customer service can establish you as a reliable source of trust and happiness, which can help your home-based candle business expand.
Keep in mind that providing outstanding customer service involves more than just selling candles. It entails giving your clients a satisfying and memorable experience, displaying your dedication to their satisfaction, and cultivating connections that will support the long-term growth of your company.
Frequently Asked Questions
Where can I find high-quality ingredients for candles?
Consider contacting reputed manufacturers and suppliers who specialize in candle-making supplies if you need to get high-quality materials for candles. Choose vendors who provide a variety of options, such as eco-friendly wicks, natural waxes, expensive fragrance oils, and eye-catching containers. To be sure the product matches your requirements for quality, read reviews, evaluate prices, and if you can, get samples.
What equipment do I need to start selling candles from my house?
While there are some basic tools needed to make candles, they are both easy to use and reasonably priced. You'll also need a thermometer, a pouring pitcher, molds or containers, wicks, and a work surface that can withstand heat. A heat source (such as a double boiler or melting pot) is also required. Your candle-making process can be improved by purchasing a digital scale, a tool for measuring fragrance oils, and a heat gun for troubleshooting.
How can I use social media to effectively market my candles?
The first step in effectively marketing your candles on social media is to provide eye-catching content that highlights your offerings. To draw viewers in, use eye-catching lifestyle photographs, product photos, and videos. Share behind-the-scenes pictures, client reviews, and advice on how to take care of candles to interact with your audience.
To increase your reach, team up with influencers or micro-influencers in the lifestyle or home décor area. To enhance awareness and draw new buyers, use pertinent hashtags, run targeted ads, and engage in candle-related groups.
To learn more on how to start your own candle-making business check out my Startup Documents here.
The information provided by CandleBusinessBoss.com ("The Site") is for general informational purposes only. All information on the Site is provided in good faith, however, we make no representation or warranty of any kind, express or implied, regarding the accuracy, adequacy, validity, reliability, availability, or completeness of any information on the Site. Under no circumstance shall we have any liability to you for any loss or damage of any kind incurred as a result of the use of the Site or Reliance on any information provided on the Site. Your use of the Site and your reliance on any information on the Site is solely at your own risk. This blog post is for educational purposes only and does not constitute legal advice. Please consult a legal expert to address your specific needs. Terms and Conditions.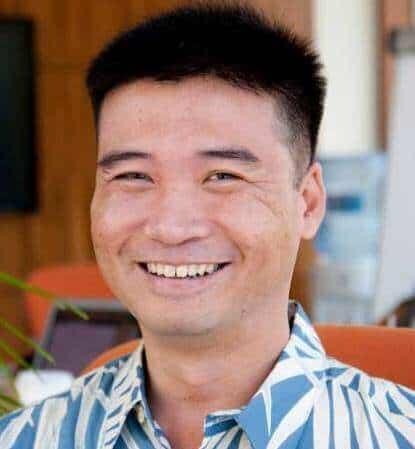 Meet Shawn Chun: Entrepreneur and Candle Business Fan.
I'm a happy individual who happens to be an entrepreneur. I have owned several types of businesses in my life from a coffee shop to an import and export business to an online review business plus a few more and now I create online candle business resources for those interested in starting new ventures. It's demanding work but I love it. I do it for those passionate about their business and their goals. That's why when I meet a candle business owner at a craft fair, farmers market, retail location or anywhere else I see myself. I know how hard the struggle is to obtain and retain clients, finding good employees all while trying to stay competitive. That's why I created Candle Business Boss: I want to help candle business owners like you build a thriving business that brings you endless joy and supports your ideal lifestyle.