A home candle business can be a gratifying and fun endeavor to start. Candles have a universally appealing warmth and ambiance, making them a booming market for business owners. However, thoughtful planning and forethought are crucial to ensuring that your firm stands out and thrives.
The best way to start your home candle business is for you to carefully consider your target market, source high-quality materials, develop a unique brand identity, understand regulations, choose effective sales channels, differentiate yourself from competitors, plan your budget, and create a targeted marketing strategy.
In this article, we'll go into detail about the crucial elements involved in starting a fruitful home candle company. You will be prepared to start your own business if you carefully consider these essential measures.
Identifying Your Target Market
It is crucial to clearly define and comprehend your target market before beginning the candle-making process. You may effectively adjust your products and marketing methods to fit your ideal consumers' wants and preferences by developing a thorough understanding of them. To create a clear picture of your target audience, consider a variety of criteria such as demographics, preferences, and lifestyle choices.
Do you cater to those who value sustainability and the environment? Are you aiming for fans of luxury candles that value high quality and beautiful designs? Or perhaps you're concentrating on people who want to use candles for aromatherapy to treat their ailments.
Identifying your specialty and focusing on your target market requires thorough market research. Investigate market trends, examine consumer behavior, and obtain insightful data to help you make decisions.
Your business plan may be built on a solid basis provided by this research, ensuring that your products and marketing initiatives are appealing to your target market. Remember that you will be better able to create original offerings and create deep relationships with your clients the more you comprehend your target market.
Sourcing High-Quality Materials
A crucial element that can make or break the growth of your home candle company is the caliber of your candles. Prioritizing the source of premium materials is essential to ensuring that your products are secure and aesthetically pleasing, and provide your clients with a pleasurable experience.
When looking for materials, it's critical to look for reliable vendors who are known for their dedication to excellence. Look for vendors who provide high-quality wax, wicks, scents, and dyes. Your candles' performance and appearance are directly influenced by these parts, which serve as their framework.
Think about utilizing sustainable and natural solutions while creating candles. Eco-friendly candles have significantly increased in popularity as environmental sustainability has become a more pressing concern. Investigate vendors who provide sustainable natural waxes that are less harmful to the environment than petroleum-based substitutes, such as soy or beeswax. Use perfumes and colors devoid of hazardous substances to ensure a safe and nontoxic burning experience.
Finding the ideal mixture of elements that yields reliable and desirable results requires experimentation. To get the appropriate aroma throw, burn time, and aesthetic appeal, experiment with various wax blends, wick diameters, fragrance concentrations, and color changes. Keep thorough records of your experiments so you can determine what formulas for your particular candles perform best.
Check out this article to learn how to start your home-based candle business.
Developing a Unique Brand Identity
To stand out in the crowded candle market and attract your target audience's attention, you must create a distinctive brand identity. Making a captivating brand story is a great place to start since it enables you to connect with your audience more deeply. Create a story that explains your principles, what inspires you, and what makes your candles special. Your target audience should identify emotionally with this tale, resulting in brand loyalty.
Next, come up with a catchy brand name, logo, and packaging design that accurately represents your company. Pick a name that fits your brand's story, is memorable, and is catchy. Create a logo that accurately reflects the character of your company, whether that personality is modern, elegant, whimsical, or minimalist. While taking into account practical factors like durability and simplicity of use, your packaging design should be aesthetically pleasing and consistent with your brand aesthetics.
Every component of your business must reflect your brand identity. Maintain a consistent and identifiable brand image across all of your online profiles, including your website. For a cohesive brand experience, use consistent graphic components, color palettes, and typography. Create interesting and educational content that accurately represents the tone and principles of your brand on all platforms.
Understanding Regulations
It is crucial to follow local laws, permit requirements, and safety restrictions when starting a home candle business. To understand the legal criteria you need to meet, it is crucial to perform an in-depth study of the rules unique to your area.
Learn about the rules for labeling before you do anything else. Decide what details, such as the product name, ingredients, cautions, and manufacturer information, should be on your candle labels. Make sure your labels are precise, readable, and adhere to all applicable regulations.
Another vital factor to take into account is safety requirements. Learn about the safety standards for producing candles, such as how to handle hot wax safely, how to trim the wick, and how to test for flammability. Put safety measures in place to reduce fire risks and give your own and your client's safety top priority.
Be mindful of any limitations on candle sizes or scent ingredients. Because they could be allergies or cause environmental problems, some perfumes may be restricted. Recognize the constraints on the use of fragrances and make sure to adhere to any limitations set by regulatory bodies. The size or shape of candles may also be subject to strict regulations in some jurisdictions, notably for safety reasons.
Choosing Effective Sales Channels
The growth of your home candle business can be greatly impacted by your choice of the best sales channels. To effectively reach your target market and maximize sales prospects, it is imperative to take into account a balanced blend of offline and online channels.
Online platforms provide many benefits, including a convenient worldwide reach for users. Making a user-friendly and well-designed website allows you to showcase your candle products, give in-depth descriptions, and provide online ordering choices. Take into account utilizing well-known e-commerce sites like Etsy or Amazon to access a wider customer base and profit from their well-established infrastructure.
Differentiating Yourself from Competitors
Being distinctive from rivals in a crowded market is crucial for the growth of your home candle business. It's crucial to do extensive study on candle companies that are already in operation if you want to differentiate yourself effectively. You can find openings and gaps where you can build out your niche with the aid of this study.
You may identify your unique selling proposition (USP), which is what makes you stand out, by researching the advantages and disadvantages of your rivals. This could be your preference for sustainable practices, your use of organic ingredients, your hand-poured workmanship, or your selection of unique and imaginative candle designs. To attract the attention of your target market and effectively convey the value that your candles offer, emphasize your USP clearly in your branding, packaging, and marketing efforts.
Furthermore, distinctiveness depends on forging strong bonds with your clients. Maintain a laser-like focus on exceeding expectations with your great customer service. Engage with your consumers, learn about their preferences, and provide individualized experiences. This unique touch distinguishes you from mass-produced rivals and cultivates a foundation of devoted clients who value the personal touch and care you put into your company.
Check out this article for ideas on starting a private candle brand business.
Planning Your Budget
Effective budget preparation is essential when starting a home candle business to ensure the viability and profitability of your endeavor. Start by determining your initial costs, which include a range of items like raw materials, machinery, packaging, and marketing charges. To effectively estimate the expenditures and integrate them into your budget plan, conduct an in-depth study.
A thorough company strategy must be written for financial management. Describe your anticipated revenue sources while taking into account variables like pricing, sales volume, and target market demand.
Calculate your costs, taking into account production costs, administrative costs, marketing and advertising charges, as well as any other operational costs. You can estimate your profit margins and assess the feasibility of your business model by estimating your sales and expenses.
The control of cash flow is yet another crucial component of budgeting. Make sure you comprehend both your incoming and existing financial flows. To avoid any financial hardship for your company, keep a reserve for unforeseen costs or periods of sluggish activity. As your company expands, periodically examine and modify your budget to account for shifting objectives and conditions.
It's crucial to track and keep tabs on your real spending about your budget. This enables you to spot areas where you might need to adapt, cut expenses, or better allocate resources. You may maximize your financial resources and make wise decisions to support the expansion and sustainability of your home candle company by keeping a disciplined approach to budget planning and tracking.
Creating a Targeted Marketing Strategy
To attract and engage your target audience for your home candle business, a well-crafted marketing approach is essential. To increase your audience and visibility, it is essential to use a combination of offline and online marketing strategies.
In today's digital environment, building a strong online presence is essential. Use social media sites like Facebook, Instagram, and Pinterest to promote your products and build relationships with potential buyers. Make compelling content that is visually appealing and that shows the special qualities and advantages of your candles.
Share eye-catching pictures and videos with your audience, together with gripping narratives. Utilize content marketing by producing blog entries, how-to videos, or tutorials that offer insightful analysis, advice, or details on candles. This develops a rapport of trust with your target audience and establishes you as an authority in the field.
To improve your exposure in internet searches, you must apply search engine optimization (SEO) strategies. To boost your position in search engine results, optimize your website and its content with pertinent keywords, meta descriptions, and tags. This makes it easier for potential clients to find your company when they search for keywords relating to candles or particular types of candles.
Establishing a loyal consumer base requires engagement. Work together with lifestyle or home décor influencers who share your brand's ideals. Through this collaboration, you may reach a larger audience and create talk about your products. Use social media platforms to host freebies or competitions to increase user engagement and your audience. To create trust and build social proof, encourage consumer feedback and reviews.
Investigate offline marketing opportunities in addition to online marketing initiatives. Form alliances with businesses that are complementary to yours, such as boutiques, spas, or gift shops. Think about working together with regional bloggers or influencers who have a sizable local following. To promote your candles and interact with customers face-to-face, take part in regional gatherings, craft fairs, or marketplaces.
Frequently Asked Questions
How do I choose my target market for a candlemaking business from home?
Consider elements like demographics, tastes, and lifestyle choices when determining your target market. Analyze trends and obtain insights by conducting market research. Consider who would be interested in your candles, what their preferences are, and what value your candles may provide that is special to them. You can efficiently customize your products and marketing techniques with the use of this information to attract your ideal clients.
What are some effective sales methods for a candle business run from home?
Combining online and physical sales channels might be efficient for a home-based candle business. Online platforms provide customers ease and a global reach, including your website, e-commerce marketplaces, and social networking platforms.
Local markets, craft fairs, and collaborations with nearby boutiques or spas are examples of offline channels. Delivering a seamless customer experience and upholding uniformity across all sales channels is crucial.
How can I set my homemade candle business apart from rivals?
Concentrate on your unique selling proposition (USP) to set your home candle business apart from rivals. Determine the unique selling points of your candles, such as the use of organic components, hand-poured craftsmanship, cutting-edge designs, or a particular emphasis on eco-friendliness.
Put a strong emphasis on your USP in your branding, packaging, and marketing initiatives to draw clients who are interested in what you have to offer. To forge lasting relationships with your clients and distinguish yourself from mass-produced alternatives, you need also place a priority on providing great customer service and tailored experiences.
To learn more on how to start your own candle-making business check out my Startup Documents here.
The information provided by CandleBusinessBoss.com ("The Site") is for general informational purposes only. All information on the Site is provided in good faith, however, we make no representation or warranty of any kind, express or implied, regarding the accuracy, adequacy, validity, reliability, availability, or completeness of any information on the Site. Under no circumstance shall we have any liability to you for any loss or damage of any kind incurred as a result of the use of the Site or Reliance on any information provided on the Site. Your use of the Site and your reliance on any information on the Site is solely at your own risk. This blog post is for educational purposes only and does not constitute legal advice. Please consult a legal expert to address your specific needs. Terms and Conditions.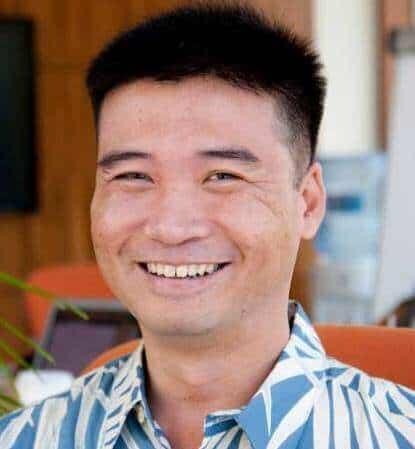 Meet Shawn Chun: Entrepreneur and Candle Business Fan.
I'm a happy individual who happens to be an entrepreneur. I have owned several types of businesses in my life from a coffee shop to an import and export business to an online review business plus a few more and now I create online candle business resources for those interested in starting new ventures. It's demanding work but I love it. I do it for those passionate about their business and their goals. That's why when I meet a candle business owner at a craft fair, farmers market, retail location or anywhere else I see myself. I know how hard the struggle is to obtain and retain clients, finding good employees all while trying to stay competitive. That's why I created Candle Business Boss: I want to help candle business owners like you build a thriving business that brings you endless joy and supports your ideal lifestyle.