In today's competitive marketplace, establishing a distinct brand identity is essential for the growth of any online business, including candle businesses. It is essential to differentiate your online candle business to attract and retain a loyal customer base, as numerous candle vendors are competing for customers' attention.
To best differentiate your online candle business and establish a unique brand identity, you should prioritize factors like quality, innovative designs, eco-friendly materials, personalized customer experiences, compelling narrative, engaging social media presence, and exceptional customer service.
In this article, we'll examine the importance of each of these elements and offer helpful advice on how to use them to set your online candle business apart from the competition and create a memorable brand identity.
Quality: A Pillar of Differentiation
Any business is built on the foundation of quality, and the candle industry is no different. Purchasing premium materials is essential when starting your online candle business if you want to produce products that stand out and appeal to clients. By using natural wax and top-quality fragrances, you not only improve the entire experience and scent of your candles but also demonstrate your dedication to excellence.
Prioritizing quality reveals your commitment to providing candles that go above and beyond client expectations. Customers value products that are both aesthetically pleasing and offer outstanding value.
You can make sure your candles stand out in terms of aroma, burn time, and general performance by spending money on premium materials. Such a focus on quality raises the bar and distinguishes your candles from the plethora of alternatives on the market.
Think about including special elements that will improve the caliber of your candles. For instance, using clean-burning formulations shows clients that you care about their health as well as offering them a safer and healthier experience.
Customers can completely appreciate the smell without having to worry about it fading away too soon thanks to long-lasting scents that produce an immersive atmosphere that lasts the whole of the candle's life.
Innovative Designs: Captivating the Eye
A key component of differentiating your online candle business and grabbing clients' attention is incorporating inventive designs. Customers are inevitably drawn to goods that stand out and inspire intrigue in today's visually driven society. You provide your candles with distinctive identities for your brand by including eye-catching and distinctive designs.
Design requires a lot of experimentation. Investigate diverse sizes, colors, and shapes to depart from the norm and provide something genuinely captivating. Think about unusual candle shapes that defy convention, including geometric forms, sculptural components, or complicated patterns. This enables your candles to develop into aesthetic expressions that appeal to buyers in ways other than their practical use.
Consider working with regional artists or designers to further improve the candle's design. This partnership might add new viewpoints and distinctive artistic touch to your candle collections. You can produce limited edition or signature candles that represent your brand's aesthetic and tell an engrossing tale by forging exclusive collaborations. This distinguishes your candles from similarly priced, mass-produced substitutes and gives them a sense of exclusivity and appeal among consumers.
You make candles into conversation starters and desirable products by presenting them with unique designs. Customers looking for something unique will be drawn to your brand since your candles will be an extension of their personality and taste. Your unique designs further distinguish your online candle company from rivals by acting as a visual indication of the imagination and consideration that go into each product.
Learn more about effectively promoting your soy candle business by checking out our article here.
Eco-Friendly Materials: A Sustainable Approach
In today's ecologically conscious society, incorporating eco-friendly products is not simply a trend—it is a requirement. By putting sustainability first in your candle business, you may stand out from rivals and attract clients who respect morally and environmentally responsible behavior.
Using renewable and biodegradable wax sources, such as soy or beeswax, is one of the main strategies to improve the sustainability of your candles. Compared to waxes made from petroleum, these substitutes come from natural sources and have less of an adverse effect on the environment. They not only release fewer contaminants and burn more cleanly, but they also promote the expansion of sustainable agriculture methods.
Utilizing cotton wicks made of lead-free cotton is another crucial component of sustainability. Burning lead can discharge a toxic chemical into the air, endangering both human and environmental health. Utilizing lead-free wicks strengthens your commitment to sustainability by guaranteeing that your candles provide a safe and non-toxic burning experience.
Consider using environmentally friendly packing materials in addition to eco-friendly wax and wicks. Choose packaging that is recyclable or biodegradable to cut down on waste and your carbon footprint. By making thoughtful decisions about your packaging, you can demonstrate your commitment to sustainability and align your brand with green principles.
By putting sustainability first in your candle company, you not only help create a greener future but also appeal to a rising market of buyers who are looking for products that are ethical and environmentally friendly.
Customers who value sustainability will recognize and support your efforts, and they'll be more inclined to pick your candles over those of your rivals who might not value sustainability. Eco-friendly materials become a potent approach to distinguish your candle business and provide customers the chance to have a positive impact on the world via their purchases.
Personalized Customer Experiences: Creating Lasting Connections
Building a loyal customer base and standing out in the crowded online candle market in the digital age requires personalizing consumer experiences. You may forge a deep connection with your clients that goes beyond transactional connections by adjusting your interactions and services to suit their unique requirements and preferences.
Offering customization choices is one efficient method to deliver individualized experiences. By providing alternatives for customized labeling, aroma combinations, or even container choices, you may encourage customers to design their distinctive candles. This gives clients the ability to design a product that appeals to their preferences and style, improving their overall experience.
client support that is timely and responsive is another essential component of individualized client experiences. A prompt response to questions, issues, and feedback demonstrates your respect for your client's requirements. Building trust and loyalty involves providing polite and knowledgeable support throughout the customer's journey, from pre-purchase questions through after-sales assistance.
It is crucial to guarantee a seamless online purchasing experience. Improve the usability of your website's navigation, product browsing, and checkout procedures. To improve the entire purchasing experience, implement tools like wishlists or personalized suggestions based on user preferences. Making the online experience simple and enjoyable fosters a favorable impression and raises the possibility of recurring business.
You may instill a sense of individuality and value in your clients by putting a high priority on individualized customer experiences. Customers become more devoted to your brand and more likely to advocate for it as a result of this closer connection. Your online candle business stands out by going above and beyond to accommodate their requirements and preferences, and you develop a reputation for providing great customer service.
Compelling Narrative: Telling Your Brand Story
It is essential to create a compelling brand narrative that goes beyond the straightforward sale of candles if you want to truly stand out with your online candle business. You may build a strong emotional bond with your audience and differentiate yourself from rivals by creating a compelling story.
Investigate the sources of inspiration for your candle collections to start. Tell the tales and events that inspired you to produce each special fragrance or design. Include these personal narratives in the storytelling for your brand, whether it's a childhood memory or a turning point in your life. Customers who want products with a deep past will connect with this authenticity.
Also, emphasize the principles that guide your company. Inform your customers about your commitment to sustainability, your support for regional craftspeople, or your advocacy for self-care. You can promote a sense of shared purpose and build a loyal client base by connecting your brand to its values and goals.
Don't forget to draw attention to the skill that went into making each candle. Showcase the meticulousness, commitment to excellence, and creative process that go into each product. By emphasizing craftsmanship, you lift your candles above simple consumer goods and place them in the category of works of art.
You may establish an emotional connection with your audience through storytelling. They develop into more than just customers; they participate in the development of your brand. Customers feel a sense of belonging and alignment with your brand's values and mission as a result of this emotional connection, which promotes loyalty.
Engaging Social Media Presence: Amplifying Your Reach
Social networking networks have developed into priceless instruments in the digital age for differentiating your candle business and expanding your customer base. You may promote your products, connect with potential consumers, and create a flourishing online community by carefully utilizing these networks.
Creating a consistent brand aesthetic across platforms is a crucial component of using social media effectively. This involves upholding a unified visual identity that captures the distinct tone, colors, and style of your business. Consistency makes it easier for your business to stand out in a crowded online marketplace by helping to establish a recognizable and memorable appearance.
Produce eye-catching text that showcases the special qualities and advantages of your candles. Inspiring videos, lifestyle photos, and high-quality product photography can all be used to demonstrate the ambiance and pleasure your candles provide. You may spark your audience's interest and increase engagement by using eye-catching images to draw them in.
Building a great social media presence requires engagement. Engage with your audience by promptly and sincerely replying to their questions, comments, and other correspondence. Share insider information about your candle-making process, client endorsements, and tales that connect with your target market. Interactive material like surveys, tests, or competitions can increase engagement and motivate your fans to actively take part in the development of your business.
You may expand the exposure and reach of your brand by creating a strong social media presence. You establish a community of candle lovers who can interact, exchange stories, and support your business. Building a base of devoted clients increases your brand's influence and word-of-mouth advertising while also boosting sales.
Check out this article to learn more about how to grow your candle business effectively.
Exceptional Customer Service: Going Above and Beyond
A crucial differentiator that can set your online candle business apart from rivals is first-rate customer service. Building a devoted client base and establishing a reputation for excellence require going above and beyond to meet consumer expectations at every touchpoint.
Providing fast and attentive communication is one component of providing outstanding customer service. A prompt response to questions, messages, and comments demonstrates your respect for the time and concerns of your clients. Building trust and confidence in your business is facilitated by offering helpful and approachable support at every stage of the consumer experience, from pre-purchase queries through post-sales assistance.
For outstanding customer service, efficient shipping and delivery procedures are also essential. Orders should be shipped as soon as possible to guarantee that consumers receive their candles on time. Customers are kept informed and comforted about the status of their orders by providing tracking information and updates along the way.
To make a lasting impression, think about including personalized touches in each order. This can take the form of handwritten words of gratitude, little surprises, or a sampling of fresh candle smells. These acts of gratitude foster a sense of value in the customer and produce an unforgettable experience that extends beyond the actual product.
By continually providing outstanding customer service, you foster not only client loyalty and trust but also excellent word-of-mouth. Customers who are happy with your candles are more likely to refer you to their friends, family, and social networks, which will increase your client base and help you build a solid reputation in the market.
Frequently Asked Questions
How can I distinguish my online candle business while ensuring the quality of my candles?
Start by obtaining high-quality components for your candles, such as natural wax and expensive scents. Test your candles thoroughly to make sure they have a strong aroma throw, a long burn time, and consistent quality. To reassure buyers of the exceptional quality of your items, think about investing in certifications or connections with recognized suppliers. By putting quality first, you can stand out from the competition and win over clients.
How can I develop an engaging brand narrative for my internet candle company?
Start by considering the distinctive stories, values, and mission of your business to develop a compelling brand narrative. The emotional connection you wish to create with customers through your candle collections should be communicated, along with the inspiration and artistry behind them.
Make sure to tell this story consistently and truthfully by using your website, product descriptions, and social media channels. Engage customers by letting them in on the inner workings of your business and including them in your journey. You can differentiate your candle business and engage with clients on a deeper level by creating a compelling brand narrative.
How can I use social media to set my online candle business apart and attract more customers?
Numerous options exist on social media channels to set apart your online candle business. Finding the platforms where your target audience is most active should be your first step. Create a brand aesthetic that is visually appealing and consistent across all of your social media sites. Share eye-catching pictures and videos of your candles, emphasizing their special qualities and advantages.
Respond to comments, hold freebies or contests, work with influencers or brand ambassadors, and interact with your audience. Post informational, entertaining, and inspirational material frequently. You may distinguish your candle business and reach a larger audience by developing an interesting social media presence.
To learn more on how to start your own candle-making business check out my Startup Documents here.
The information provided by CandleBusinessBoss.com ("The Site") is for general informational purposes only. All information on the Site is provided in good faith, however, we make no representation or warranty of any kind, express or implied, regarding the accuracy, adequacy, validity, reliability, availability, or completeness of any information on the Site. Under no circumstance shall we have any liability to you for any loss or damage of any kind incurred as a result of the use of the Site or Reliance on any information provided on the Site. Your use of the Site and your reliance on any information on the Site is solely at your own risk. This blog post is for educational purposes only and does not constitute legal advice. Please consult a legal expert to address your specific needs. Terms and Conditions.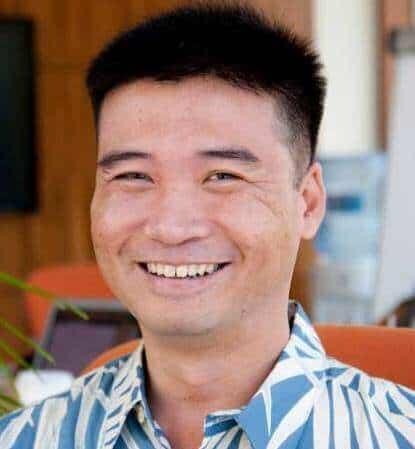 Meet Shawn Chun: Entrepreneur and Candle Business Fan.
I'm a happy individual who happens to be an entrepreneur. I have owned several types of businesses in my life from a coffee shop to an import and export business to an online review business plus a few more and now I create online candle business resources for those interested in starting new ventures. It's demanding work but I love it. I do it for those passionate about their business and their goals. That's why when I meet a candle business owner at a craft fair, farmers market, retail location or anywhere else I see myself. I know how hard the struggle is to obtain and retain clients, finding good employees all while trying to stay competitive. That's why I created Candle Business Boss: I want to help candle business owners like you build a thriving business that brings you endless joy and supports your ideal lifestyle.