When you have a solid plan in place, starting a candle business can be an exciting and fulfilling endeavor. It is essential to concentrate on numerous aspects that can set you apart from your competitors to build a flourishing candle business.
The best way to establish a productive candle business is for you to offer customizable candle designs, themed gift sets, eco-friendly and organic options, personalized labels, subscription boxes, workshops, event favors, meditation candles, seasonal scents, unique holders, and local artist collaborations.
This article examines the factors that determine the growth of a candle enterprise. By incorporating these elements into your business model, you can establish a distinctive brand identity, cultivate customer loyalty, and nurture sustainable growth.
Customizable Candle Designs
Offering personalized candle designs stands out as one of the best strategies to draw clients and distinguish your company in the cutthroat candle industry. Customers place a high value on the opportunity to customize candles based on their preferences. This level of customization fosters a strong sense of connection and enables customers to express their distinct identities through your products, whether it's by choosing the perfume, color, container, or even adding personalized words or images.
Customers will remember you if you provide a wide variety of customization possibilities and uphold outstanding craftsmanship. This promotes not only repeat sales but also positive word-of-mouth advertising as pleased customers tell others about their unique candle experiences. The power of customization goes beyond the realm of simple items; it encourages an emotional bond and turns candles into treasured symbols of uniqueness and self-expression.
Themed Gift Sets
The chance to connect customers and increase sales for your candle business is compellingly presented by themed gift packages. Your target market will have a unique and satisfying experience if you properly curate candle collections around themes like festivals, seasons, or wellness.
These beautifully designed gift packages make wonderful presents and are especially appealing to people looking for quick, ready-made gift ideas. Looking into partnerships with nearby companies gives your goods an additional degree of attractiveness.
You can produce limited-edition gift packages that radiate exclusivity and tap into the local market by collaborating with artists or related brands. Through this partnership, you not only make your items more appealing, but you also establish local ties and encourage local entrepreneurship. By offering themed gift sets, you can position your candle company as a go-to source for special and useful gifting experiences, drawing clients and boosting sales.
Check out this article to help you achieve a long-term progress for your candle business.
Eco-friendly and Organic Options
Consumers are actively looking for sustainable and environmentally friendly products in the present context of increased environmental consciousness. Eco-friendly methods and the availability of organic candle options are crucial for tapping into this expanding market area. By substituting petroleum-based waxes with natural and renewable materials like soy wax or beeswax, you not only lessen your carbon footprint but also offer a better option for the environment and your clients.
Your candles' eco-friendliness is further increased if you choose cotton wicks free of lead. Furthermore, emphasizing recyclable and biodegradable packaging materials demonstrates your dedication to reducing the total environmental effect of your company.
Customers who are environmentally sensitive and respect responsible choices will be receptive to your sustainability initiatives and principles if you communicate them. You may draw a loyal consumer base of people who share your dedication to a greener future by portraying your business as an eco-friendly option.
Personalized Labels
A potent tool that gives your candle business an additional layer of exclusivity and professionalism is personalized labels. You may improve the general presentation of your items by investing in labels that are beautifully designed, match your brand identity, and exude quality. Giving clients the option to add their names, special messages, or even company branding to the labels goes beyond basic personalization.
When the candles are given as gifts or put on display at events or residences, this level of personalization not only improves the client experience but also leaves a lasting impression. Your candles will stand out from the competition because of the personalized touch, which provides a feeling of thoughtfulness and originality.
It helps customers feel more connected to the product, which boosts brand loyalty and increases the possibility of repeat purchases. Personalized labels help you stand out from the competition by providing a memorable and personalized experience in addition to a high-quality product.
Subscription Boxes
For good reason, subscription boxes have become a popular trend across several industries, including the candle industry. By adopting this idea, you can build a foundation of devoted clients and provide recurring income.
Use this chance to your advantage by selecting monthly or quarterly subscription boxes with a tantalizing range of candle flavors, sizes, or even new releases. Think of going above and above by including extra benefits like unexpected presents, special discounts, or entry to members-only events.
This improves the overall client experience while also adding value to the subscription. Subscription boxes give customers a convenient and enjoyable experience, establishing your brand's presence in their lives and building excitement and anticipation with each new delivery. It works well to develop enduring relationships with clients, increase brand loyalty, and eventually promote steady business expansion.
Workshops
A great way to actively engage with customers and foster a sense of community around your brand is to host candle-making classes. By providing workshops, you provide participants the chance to discover candlemaking, explore their creativity, and create their special candles. These courses can be held at your physical store or online, allowing you to reach a larger audience and satisfy a range of preferences.
During these interactive workshops, you can position your candle company as an industry authority and build participants' trust by offering your knowledge, advice, and tactics. The in-depth connection between your brand and customers fostered by the hands-on experience and individual engagement leads to improved loyalty and favorable word-of-mouth referrals.
Regardless of whether participants are novices or experts, candle-making workshops offer a fascinating and instructive experience that enhances their lives and strengthens your brand's position as the go-to source for premium candles and candle-related expertise.
Event Favors
A fantastic way to promote your items and get more exposure is to work with event planners and wedding organizers to provide candle favors. Make a wide variety of tasteful, individualized candle favors that can be customized for a range of events and celebrations.
These gifts are treasured expressions of thanks for your guests, but they also work as effective marketing tools for your candle company. Ensuring that the favors reflect the particular event's theme and evoke a sense of harmony and elegance is crucial.
Adding a distinctive touch, customization options like personalized labels or perfume choices enable hosts to provide their visitors with a one-of-a-kind and unforgettable experience. Delivering customized, high-quality candle favors will leave a lasting impact on event participants and open doors for recommendations and future partnerships. Working together with wedding planners and event planners will increase the awareness of your company in the events sector while also growing your consumer base.
Check out this article here to learn some strategies to help you grow your candle business.
Meditation Candles
Meditation candles have become very popular due to the rise in mindfulness and the search for relaxation techniques. Profit from this craze by developing a brand of candles specifically intended to improve meditation techniques.
Create these candles with peaceful aromas like lavender or sandalwood, which are well-known for their capacity to foster tranquility and relaxation. Consider adding therapeutic-grade essential oils to the candles to increase their therapeutic effects and heighten the relaxing atmosphere.
Promote these candles to anyone looking for holistic wellness items as tools for meditation, stress alleviation, and relaxation. Emphasize the advantages of including these candles in regular meditation practices, focusing on how they can improve the experience of meditation as a whole. You may position your candle company as a source of holistic well-being and draw clients who value self-care and inner serenity by catering to the rising demand for mindfulness goods.
Seasonal Scents
Seasonal fragrances have a wonderful capacity to arouse memories and produce an alluring atmosphere that appeals to clients at particular periods of the year. Create a wide variety of candles that perfectly capture the essence of each season to fully utilize the power of these scents. Aligning your candles with the changing seasons creates a strong connection with your clients, whether it's through the warm and comforting scents of cinnamon and vanilla for winter or the fresh and fragrant aromas of blooming flowers for spring.
Offer limited-edition seasonal collections to maximize the impact. You may encourage customers to try the newest products and stock up on their favorites by releasing new smells and patterns for each season. This tactic not only increases sales but also fosters consumer loyalty as they wait impatiently for the arrival of their next seasonal assortment. By incorporating the essence of each season into the scents of your candles, you improve the consumer experience and position your business as a go-to resource for capturing the mood of any season.
Unique Candle Holders
The candle holder enhances the overall aesthetic appeal of your candles by acting as more than simply a practical addition. Offer a variety of distinctive candle holders that exactly match your candle patterns while also standing out as ornamental items on their own to fully captivate customers. A fantastic opportunity to produce handcrafted or aesthetically designed holders that highlight creativity and outstanding craftsmanship is working with local artisans or artists.
These unique holders act as stand-alone home decor objects that clients may treasure in addition to enhancing the visual appeal of your candles. By providing candle holders that are so distinctive and aesthetically pleasing, you attract people who value artistic craftsmanship and are drawn to one-of-a-kind items. This focus on the little things and dedication to providing a full sensory experience raises the perceived value of your goods and distinguishes your candle company from rivals.
Collaborations with Local Artists
Your candle business will have a bright and unique touch if you embrace connections with regional artists and craftspeople. Working with skilled artists can take many different shapes, from displaying local artwork on your candle labels to developing limited-edition collections that draw inspiration from the vibrant history and iconic locations in your neighborhood. Such partnerships build a sense of authenticity and local connection that appeals to customers beyond merely improving the product.
You help the development of the local arts scene while giving your candles a distinctive and alluring quality by promoting and presenting the work of local artists. Through cross-promotion provided by these partnerships, you can reach out to new customer segments that value both your high-quality candles and artistic expression.
Your candle company's collaboration with regional artists not only improves ties within the community but also broadens your client base, enhancing their shopping experience and stressing the importance of promoting local artists.
Frequently Asked Questions
Can I change the candles' fragrance, color, and container?
Absolutely, yes! To make a candle that is genuinely unique to you, choose your favorite scent, color, and container from our selection of customized candle designs. We support our clients' right to express their individuality and have candles made to match their distinct tastes.
Are the materials used to make your candles eco-friendly?
Yes, we place a high value on sustainability. Our candles are made from environmentally friendly ingredients like soy wax or beeswax, which are renewable and degradable substitutes for waxes derived from petroleum. To lessen our impact on the environment, we also utilize lead-free cotton wicks and consider recyclable and biodegradable packaging materials.
Do you provide candle-making workshops?
We do, indeed! We think that interacting with our consumers and sharing our love of candlemaking is important. We provide candle-making seminars where participants can pick up the craft, experiment with various colors and scents, and make their own distinctive candles. Our classes are made to be educational, entertaining, and engaging for everyone, whether you're a novice or an aficionado. Keep an eye out for the schedule of our workshops, then come join us for a unique candle-making experience.
To learn more on how to start your own candle-making business check out my Startup Documents here.
The information provided by CandleBusinessBoss.com ("The Site") is for general informational purposes only. All information on the Site is provided in good faith, however, we make no representation or warranty of any kind, express or implied, regarding the accuracy, adequacy, validity, reliability, availability, or completeness of any information on the Site. Under no circumstance shall we have any liability to you for any loss or damage of any kind incurred as a result of the use of the Site or Reliance on any information provided on the Site. Your use of the Site and your reliance on any information on the Site is solely at your own risk. This blog post is for educational purposes only and does not constitute legal advice. Please consult a legal expert to address your specific needs. Terms and Conditions.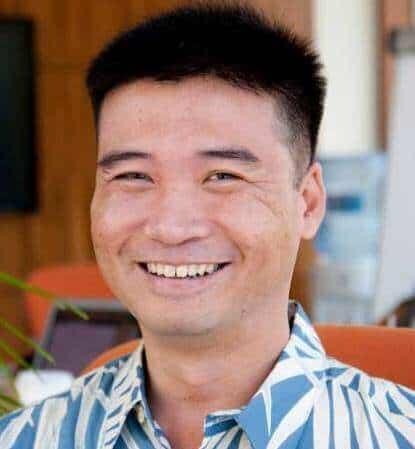 Meet Shawn Chun: Entrepreneur and Candle Business Fan.
I'm a happy individual who happens to be an entrepreneur. I have owned several types of businesses in my life from a coffee shop to an import and export business to an online review business plus a few more and now I create online candle business resources for those interested in starting new ventures. It's demanding work but I love it. I do it for those passionate about their business and their goals. That's why when I meet a candle business owner at a craft fair, farmers market, retail location or anywhere else I see myself. I know how hard the struggle is to obtain and retain clients, finding good employees all while trying to stay competitive. That's why I created Candle Business Boss: I want to help candle business owners like you build a thriving business that brings you endless joy and supports your ideal lifestyle.