Candle manufacturing is not just a hobby; if approached with the proper strategies and considerations, it can also be a fruitful business. To ensure profitability in the highly competitive candle market, it is essential to consider the following factors.
The best way to achieve profitability in candle making is for you to employ effective strategies, offer high-quality products, implement productive marketing techniques, and manage costs efficiently.
This article will delve into each of these crucial aspects, providing aspiring candlemakers with valuable insights and advice. By emphasizing these aspects, a prosperous candle-making business can be established.
Effective Strategies
Using gainful techniques is essential to obtaining growth in the world of candlemaking. Finding a target market and creating a USP that differentiates your product from the competition are two important components of this.
To learn about consumer preferences, trends, and desires, in-depth market research is necessary. Understanding the particular requirements of your target market can help you customize your items to meet their wants and stand out in the market.
Essential to boosting profitability is strategic pricing. To set pricing that is both competitive and cost-effective, you must first determine your manufacturing costs, overhead costs, and targeted profit margins.
Finding the ideal balance between providing a high-quality product and making sure of a suitable profit margin should be carefully considered. By catering to a wide range of preferences and budgets, having a variety of candle options at various price points helps increase the size of your consumer base.
You may raise your chances of profitability by placing your products in the market strategically and using smart pricing techniques. Analyzing the market environment is crucial, along with monitoring rivals and industry developments. You can use this information as a guide to help you decide on prices and product options.
Furthermore, efficient tactics go beyond just market positioning and pricing. They also entail putting into practice targeted marketing strategies and developing powerful brand messaging. Brand loyalty and customer engagement will grow if you create a unified brand identity that appeals to your target market. Brand visibility and sales can be increased by utilizing a variety of marketing platforms, including social media, internet advertising, and partnerships with influencers.
Using tactics is crucial for generating profitability in the candle industry. You may position your candles for growth by identifying your target market, creating a distinctive selling offer, doing in-depth market research, and using strategic pricing. You will be on the road to profitability in the candle-making business if you combine these tactics with a well-known brand and powerful marketing strategy.
High-Quality Products
Prioritizing the quality of your products is crucial when it comes to the candle market. Candles that provide a higher experience will result from using premium ingredients and investing in top-notch materials.
Longer burn times, aromatic aromas that are agreeable to the senses, and aesthetically beautiful appearances are all qualities of high-quality candles. By placing a high priority on providing quality in these areas, you not only increase client happiness but also open the door for good word-of-mouth, which can considerably increase your sales and reputation.
Another important component in creating outstanding candles is craftsmanship. At each step of the candle-making process, it is critical to take pride in your work and pay close attention to detail. This care starts with choosing the proper wicks to match the style and size of the candle, providing an ideal burn.
A precise and well-executed fragrance blending procedure will produce well-balanced scents that improve the whole candle experience. Intelligent packaging enhances the value of the product and helps to create a favorable impression in the eyes of the consumer.
Maintaining consistency is essential for keeping your candles' quality high. You build a reputation for competence and dependability by constantly providing candles of the highest caliber. This in turn creates client loyalty and promotes return business. Customers are more likely to become brand champions and suggest your products to their friends, family, and acquaintances if they recognize and value the artistry and attention to detail in your candles.
Stringent quality control procedures must be upheld throughout the production process to guarantee the continued quality of your candles. Regularly evaluate and enhance your methods as you look for ways to raise the general standard of your candles. Keep abreast of market developments and trends as well, as new materials and methods can be developed that can improve the quality of your items.
Placing a high priority on the quality of your candles is essential for growth in the candle-making business. You may produce candles that go above and beyond client expectations by employing high-quality materials, premium ingredients, and a focus on craftsmanship and attention to detail. Delivering consistently high-quality goods will create a devoted consumer base and favorable word-of-mouth, paving the road for long-term market productivity.
Check out this article to learn more ways how to grow your candle business as a business owners.
Productive Marketing Techniques
For the candle-making industry to be fruitful, it is essential to put marketing strategies into practice. You may raise visibility, draw clients, and boost revenue by creating a thorough marketing strategy that combines offline and online tactics.
Reaching a large audience is made incredibly easy by online marketing. Utilize social media's influence to promote your candles and interact with potential buyers. Produce eye-catching text that showcases the special qualities and advantages of your candles.
Give them a behind-the-scenes look at how you make candles to add a genuine and unique touch. Run tailored advertising efforts to connect with your target market and enhance brand awareness. Consider building an e-commerce website as well to enable online sales and give clients a seamless buying experience.
Advertising your candles may also be done very well via offline marketing techniques. To reach a larger audience, exhibit your products at trade exhibits, farmers' markets, and local craft fairs. These occasions offer a chance to talk with clients face-to-face, get their opinions, and network with others in the business.
Your market reach can be increased, and you can gain access to new clientele, by partnering with neighborhood merchants, spas, or gift shops to stock your candles. During such agreements, providing samples or promotional discounts might assist in drawing in new clients and encourage recurring purchases.
Word-of-mouth advertising is an effective strategy for spreading knowledge and establishing authority. Encourage happy customers to tell others about their positive experiences and to tell their friends and family about your candles. To highlight the favorable feedback you receive, use client testimonials and reviews on your website and social media sites.
Monitoring the growth of your marketing initiatives is essential. To evaluate the effectiveness of your efforts, keep an eye on important indicators like website traffic, social media engagement, and conversion rates. Analyzing the findings and modifying your marketing strategies as necessary will help you make data-driven decisions.
A well-rounded marketing strategy that integrates online and offline tactics is crucial for the candle manufacturing sector to be gainful. Make use of social media's influence, create an online identity, and interact with your target market. Participate in neighborhood events, work with local merchants, and rely on word-of-mouth advertising at the same time. You can raise visibility for your candle business, draw clients, and eventually increase revenue by putting good marketing strategies into practice.
Efficient Cost Management
In the candle-making industry, establishing profitability is largely dependent on effective cost control. The first step in ensuring financial growth is to precisely calculate your production expenses. This includes keeping track of the costs of labor, packaging, raw materials, and overhead. You can decide on pricing and profit margins with confidence if you have a thorough understanding of your costs.
It's essential to keep thorough records of your expenditures. This enables you to monitor and evaluate your costs over time and pinpoint areas where spending can be cut back or improved. Regularly monitoring your spending can help you locate potential cost-saving opportunities, including switching suppliers or negotiating lower material costs.
Buying supplies and materials in bulk can help you save money. You can frequently benefit from supplier discounts by making larger purchases. This strategy minimizes the number of orders and associated transportation expenses while simultaneously lowering the unit cost of materials.
The effective management of inventories is yet another crucial component of cost control. It's critical to maintain balanced inventory levels to prevent both overstocking, which wastes money and raises storage expenses, and running out of necessary supplies, which can halt production and result in lost sales opportunities. By putting inventory management systems or software into place, you may improve inventory levels and make sure you have the right supplies on hand while reducing waste and excess.
Cost-cutting and increased profitability both depend on the production process being optimized. Find ways to improve efficiency, streamline operations, and reduce waste. Evaluate your production processes frequently to find areas for development.
This could entail investing in equipment that boosts productivity and lowers labor costs, training employees to work more efficiently, or automating specific tasks. Furthermore, pursuing eco-friendly solutions like recycling materials or putting sustainable practices into place can support cost-management objectives while appealing to consumers who care about the environment.
Establishing profitability in the candle manufacturing sector requires excellent cost control. Key factors to take into account include accurate production cost estimation, purchasing supplies in large quantities, effective inventory control, and manufacturing process optimization. You may increase profitability and make sure that your candle-making company is effective in the long run by actively managing costs and cutting expenses without sacrificing product quality.
Research, Planning, and Customer Satisfaction
Conducting extensive research and creating a strong business plan are crucial stages when it comes to establishing long-term profitability in the candle-making industry. To inform your product development and marketing strategy, this entails obtaining insights about market trends, consumer preferences, and rivals.
You can produce candles that resonate with your target demographic and stand out in the market by researching their requirements and preferences. A thorough business plan acts as a road map, directing your business choices and ensuring that you stay committed to your objectives.
Building a candle-making business depends heavily on customer pleasure. You may constantly enhance your goods and services by paying attention to consumer comments and aggressively soliciting their opinions.
You may show that you care about your customers' needs by promptly answering questions, resolving difficulties with professionalism, and addressing concerns. Prioritizing consumer demands and going above and beyond to meet their expectations can help you build a base of devoted clients who keep coming back for more.
Putting in place a customer loyalty program is a good way to raise client satisfaction and encourage repeat business. Offering discounts and other incentives to loyal and frequent customers not only motivates them to buy more of your candles but also fosters good word-of-mouth advertising. Various types of loyalty programs exist, including those that provide special discounts, extra benefits or presents, or even arrange client appreciation events. These initiatives ultimately contribute to greater revenue by strengthening the relationship between your brand and your customers.
Utilizing data and technology can also increase customer happiness and boost profits. Track customer interactions, preferences, and purchase history with customer relationship management (CRM) systems. This data can be utilized to customize communications and target particular client categories with marketing efforts. You may increase client engagement and boost revenue by distributing tailored and pertinent messaging.
Bring your passion to life by checking ou this article on how to thrive in the candle-making business.
Frequently Asked Questions
What are some effective methods for getting money from producing candles?
It's critical to pinpoint your target market and create a USP that distinguishes your candles if you want to be gainful at creating candles. You can produce items that are tailored to the needs of the market by thoroughly researching consumer preferences and trends.
Crucial is strategic pricing that takes profit margins and production expenses into account. A wider client base may be attracted by offering a variety of candle selections at various pricing points.
How can I make sure my candle goods are of high quality?
Profitability depends on ensuring premium candles. To create candles that burn longer, emanate pleasant aromas, and have a pleasing look, spend money on high-quality materials and premium ingredients. Pay close attention to every last detail of candle-making, from wick selection to scent combining and packaging, with an emphasis on workmanship. You may build a devoted customer base and spread good word of mouth by constantly providing candles of the highest caliber.
What are some effective marketing strategies for selling candles?
Using effective marketing strategies is essential for raising awareness, luring clients, and boosting revenue. Through social media networks, you may promote your candles, interact with potential consumers, and carry out customized marketing efforts. Effective strategies include producing aesthetically attractive material and setting up an online store.
To reach a wider audience, offline marketing entails taking part in regional trade events, artisan fairs, and partnerships with nearby retailers. Offering promotional discounts or giving away samples might help draw in new clients and encourage recurring purchases.
To learn more on how to start your own candle-making business check out my Startup Documents here.
The information provided by CandleBusinessBoss.com ("The Site") is for general informational purposes only. All information on the Site is provided in good faith, however, we make no representation or warranty of any kind, express or implied, regarding the accuracy, adequacy, validity, reliability, availability, or completeness of any information on the Site. Under no circumstance shall we have any liability to you for any loss or damage of any kind incurred as a result of the use of the Site or Reliance on any information provided on the Site. Your use of the Site and your reliance on any information on the Site is solely at your own risk. This blog post is for educational purposes only and does not constitute legal advice. Please consult a legal expert to address your specific needs. Terms and Conditions.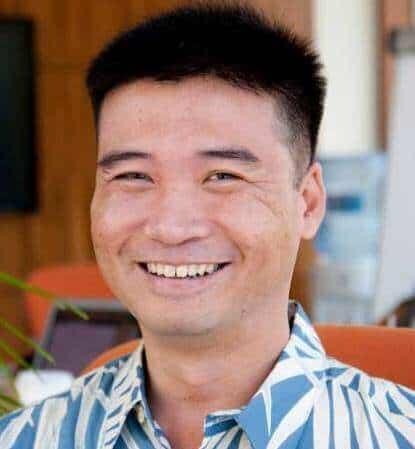 Meet Shawn Chun: Entrepreneur and Candle Business Fan.
I'm a happy individual who happens to be an entrepreneur. I have owned several types of businesses in my life from a coffee shop to an import and export business to an online review business plus a few more and now I create online candle business resources for those interested in starting new ventures. It's demanding work but I love it. I do it for those passionate about their business and their goals. That's why when I meet a candle business owner at a craft fair, farmers market, retail location or anywhere else I see myself. I know how hard the struggle is to obtain and retain clients, finding good employees all while trying to stay competitive. That's why I created Candle Business Boss: I want to help candle business owners like you build a thriving business that brings you endless joy and supports your ideal lifestyle.