Starting a candle business can be a thrilling endeavor, but accomplishment depends on putting good marketing plans into place. There are several strategies and platforms you may use in the current digital era to market and expand your candle business.
The best way to promote and grow your candle business effectively is for you to utilize social media promotion, establish influencer partnerships, conduct targeted email campaigns, create engaging website content, and participate in craft fairs or local markets. SEO and online marketplaces can also enhance visibility and boost sales.
Harness the Power of Social Media Promotion
Social media platforms have fundamentally changed how businesses communicate with their target audience in the current digital era. Having a strong social media presence is now crucial when it comes to marketing your candle business. You may effectively communicate with your potential customers and increase brand awareness by setting up profiles on well-known social media sites like Instagram, Facebook, and Pinterest.
Sharing high-quality content that prominently features your candles is essential if you want to maximize social media for your candle business. Post eye-catching photos and videos that highlight the distinctive qualities, aromas, and atmosphere your candles produce. When it comes to drawing attention and piquing interest, don't be scared to use your imagination and think outside the box.
Active interaction with your fans is also crucial. To promote a feeling of connection and community, reply to comments and messages quickly and carefully. Think considering holding giveaways or competitions to boost user engagement and promote your candles.
Working together with other companies or influential people in the industry may also be quite advantageous because it gives you access to their audience and visibility to potential clients who might be interested in your candles.
Utilizing the influence of pertinent hashtags is another efficient strategy for growing your social media following. Look up popular hashtags related to candles, home décor, self-care, or relaxation, and use them. This will increase the likelihood that you will draw new clients to your candle business by enabling you to interact with people who are actively looking for or interested in these themes.
Check out this article to learn how to thrive in the competitive world of the candle-making business.
Establish Influencer Partnerships
Influencer marketing has become a very effective tactic for companies looking to engage with their target market in a meaningful and powerful way. Leveraging influencer collaborations can dramatically increase your brand's visibility and reputation when it comes to promoting your candle business.
Start with locating influencers that share the goals and target market of your brand if you want to fully realize the potential of influencer marketing. Look for influencers who have a following that is already interested in candles and similar items in the home design, lifestyle, or wellness niches. Selecting influencers with a sizable fan base and a high level of audience interaction is crucial.
Depending on your objectives and financial constraints, working with influencers can take many different shapes. One choice is to give influencers your candles and ask them to tell their audience about their genuine opinions and experiences. These customer reviews of the products act as significant social proof and can increase audience interest and confidence.
Influencers can also use your candles to produce appealing visual content. They can use staged photos, films, or even unboxing experiences to display your products. The combination of their endorsement and the aesthetic attractiveness of their video can be a potent tool for spreading awareness of your candles and building excitement for your brand.
Working together to create giveaways or contests with influencers is another tactic. This promotes audience participation and audience engagement in addition to raising brand recognition. Influencers may boost your social media following, improve traffic to your candle business, and instill a sense of urgency in their audience by providing a unique chance to win your candles.
Conduct Targeted Email Campaigns
For maintaining client relationships and increasing sales for your candle business, email marketing is a highly effective tactic. You can establish a direct channel of connection with your audience and deliver useful material and offers by creating an email list.
Encourage potential subscribers to join your email list by providing rewards that are relevant to their interests. Visitors might be encouraged to sign up for your email list by offering them exclusive discounts, free resources about candle maintenance or home décor, or even a welcome gift. These promotions not only promote sign-ups but also show your dedication to giving your users value.
Your email list needs to be segmented if you want to send personalized and focused messages. Your subscriber list can be segmented based on preferences, past purchases, or demographic information, allowing you to design customized campaigns that appeal to each group. For instance, you can publish articles about the scents or topics they have expressed interest in or send particular candle recommendations based on their prior purchases.
Think about how you can benefit your readers while you write your emails. Send out educational newsletters with advice, do-it-yourself ideas, or fun facts about candles. Provide product updates and draw attention to recent additions or limited editions. Offer exclusive deals or discounts that are only available to email subscribers as well. This feeling of exclusivity can encourage customers to take action and buy something.
Pay close attention to your email design and subject lines to draw readers in and increase click-through rates. Create intriguing subject lines that arouse interest, convey urgency, or promise a solution to a particular issue.
Use mobile-responsive email designs that are aesthetically pleasing and include attention-grabbing visuals or photos. Keep your emails short and simple to read, with calls to action that are obvious and direct readers to your website or online store.
Create Engaging Website Content
As the digital shop for your candle business, your website is crucial. It is vital to establish a compelling and aesthetically pleasing online presence that matches your brand identity because it often serves as the first point of contact for potential clients.
Make sure your website properly explains the distinct aspects of your products while also showcasing them. Make product descriptions that are interesting and educational, go beyond the essentials, and emphasize the sensory experience your candles provide. Make a point of highlighting the flavors, components, and advantages that make your candles stand out from the crowd. To arouse feelings and foster a desire to buy, use persuasive language.
To captivate visitors and aid them in visualizing how your candles might improve their lives, it is crucial to incorporate both high-quality product imagery and lifestyle photography. Invest in expert product photography to highlight the design, textures, and packaging of your candles. Lifestyle images that show your candles in actual environments or being used and enjoyed by customers can inspire aspiration and desire.
Think about including a blog part on your website where you can offer information about candles. This can be in the form of candle-related DIY projects, decorating ideas, or suggestions for the ideal ambiance.
You may establish yourself as an authority in your field and give visitors a reason to frequent your website by offering useful and pertinent material. Frequently updating your blog with new, search-engine-optimized content can raise the visibility of your website in search results, making it simpler for potential clients to find you online.
Participate in Craft Fairs or Local Markets
Craft fairs, artisan markets, or regional festivals are excellent venues for face-to-face interactions with clients that may make a lasting impression and establish a personal bond with your candle brand. These occasions offer a special chance to present your candles to potential clients face-to-face and create an unforgettable experience.
Setting up a booth at such events should mirror the aesthetic of your brand and be visually appealing. Make use of eye-catching displays, add details that convey the mood your candles produce, and make sure your branding is consistent throughout all of your products. By providing samples of your candles, you enable customers to taste the scents and make wise purchasing selections.
Building relationships and informing guests about your offerings require communication with them. Be personable and enthusiastic while describing the history of your candles and the skill that went into their creation. Spend time answering queries, offering suggestions based on personal tastes, and offering advice on scent choosing. The possibility of conversions can rise as a result of this targeted contact.
During these occasions, gathering client comments and contact information is beneficial for fostering connections that last beyond the event. Encourage participants to share their thoughts on the event, the scents they liked, or any ideas they may have.
Collect contact information via sign-up forms or online forums to keep in touch and develop these relationships over time. This makes it possible for you to reward client loyalty by sending them follow-up emails, special offers, or information about new product launches.
Think about partnering with nearby companies that are complementary to your candle brand. Cross-promotion, combined attendance at events, or even the creation of curated gift baskets are all possible forms of this collaboration.
You can increase your reach and draw in new clients who might be interested in your candles by utilizing each other's customer bases. Collaborations help local businesses feel more connected and supportive of one another, which improves their reputation.
Enhance Visibility through SEO
An essential component of effectively marketing and expanding your candle business online is search engine optimization (SEO). You may increase your website's visibility and get organic traffic from search engine results by putting SEO methods into practice.
Start by conducting in-depth keyword research to find the most common search terms and phrases that apply to your candle business. Look for words that describe relaxing, house aroma, candles, and other pertinent subjects.
Strategically include these keywords in the headlines, meta descriptions, product descriptions, and blog entries on your website. When users search for those particular terms, your content will be more likely to rank higher if you optimize it using targeted keywords.
Along with keyword optimization, technical SEO issues must be prioritized. Make sure your website loads quickly because slow websites can harm both user experience and search engine rankings. As more and more people use smartphones and tablets to access the internet, be sure your website is mobile-friendly. A mobile-responsive design improves user experience and may help you rank better in search engines.
Another critical component of SEO is consistently adding new, pertinent material to your website. Consider adding a blog part where you may share interesting articles on candles, home decor, self-care, and other relevant subjects. You may show off your knowledge, draw in organic traffic, and improve your chances of ranking for a variety of long-tail keywords by writing blog entries regularly.
Learn how you can promote your candle business to the new heights by visiting this article here.
Leverage Online Marketplaces
There are a lot of chances for candle businesses to grow their consumer base and reach through online marketplaces like Etsy, Amazon, and Shopify. These online marketplaces offer a pre-built infrastructure that enables you to advertise and sell your candles to a large audience.
It's essential to design a captivating storefront that captures the interest of potential customers if you want to market and expand your candle business on online marketplaces. Feature your candles' distinctive qualities, textures, and fragrances in high-quality product photos.
Create thorough, interesting product descriptions that highlight the advantages and inspire demand. To win over prospective customers' confidence and trustworthiness, include favorable customer testimonials.
Making your marketplace listings more visible in the platform's search results is crucial. To find relevant and well-liked search terms for candles, home scents, or relaxation, conduct keyword research. Put these keywords wisely into the tags, descriptions, and names of your products. By doing this, you raise the likelihood that clients will find your listings when they perform precise keyword searches.
Utilize the advertising choices offered by the market to increase your visibility even further. Many platforms provide sponsored product listings or features for targeted advertising that might assist you in expanding your audience. To raise the visibility and exposure of your candle business, think about dedicating a portion of your marketing budget to these advertising alternatives.
Integrate your website and online marketplace presence for a smooth brand experience. Make sure that your messaging, branding, and graphics are consistent between the two platforms. Include connections to your website in your marketplace storefront so that customers may explore your other offerings and learn more about your company. Customers are encouraged to interact with your company outside of the marketplace thanks to this connection, which also helps to increase brand recognition.
Frequently Asked Questions
How will social media marketing help my candle company?
Promotion on social media is a potent tool for raising brand recognition and fostering customer involvement. You may promote your products, get in touch with your target market, and create a community around your brand by utilizing websites like Instagram, Facebook, and Pinterest. Your candle business's visibility and sales can be dramatically increased by using social media to attractively display your products, post behind-the-scenes information, team up with influencers, and execute targeted marketing campaigns.
Why are collaborations with influencers crucial for a candle company?
Partnerships with influencers can be quite important for growing your candle company's credibility and market reach. Your items are more likely to be trusted by their audience when influencers with a sizable following recommend them.
You may access influencers' active fan bases, expand your visibility to new audiences, and create conversation about your product by working with them. Furthermore, content made by influencers that features your candles can act as significant social proof, driving purchases and promoting brand loyalty.
How might SEO and internet marketplaces help my candle business expand?
Your candle business needs SEO (search engine optimization) if you want to increase its online visibility. You may raise your website's search engine ranks by performing keyword research, tweaking your website's content and product descriptions, and making technological improvements. Increased organic traffic and exposure to prospective buyers who are actively looking for candles or related products are two benefits of higher rankings.
Utilizing online markets like Etsy, Amazon, or Shopify gives you another way to market and sell your candles. You may reach a larger audience using these platforms' established client bases and sophisticated search capabilities.
You may increase your online visibility and increase sales for your candle business by designing a visually appealing storefront, optimizing your product listings, and making use of marketplace advertising choices.
To learn more on how to start your own candle-making business check out my Startup Documents here.
The information provided by CandleBusinessBoss.com ("The Site") is for general informational purposes only. All information on the Site is provided in good faith, however, we make no representation or warranty of any kind, express or implied, regarding the accuracy, adequacy, validity, reliability, availability, or completeness of any information on the Site. Under no circumstance shall we have any liability to you for any loss or damage of any kind incurred as a result of the use of the Site or Reliance on any information provided on the Site. Your use of the Site and your reliance on any information on the Site is solely at your own risk. This blog post is for educational purposes only and does not constitute legal advice. Please consult a legal expert to address your specific needs. Terms and Conditions.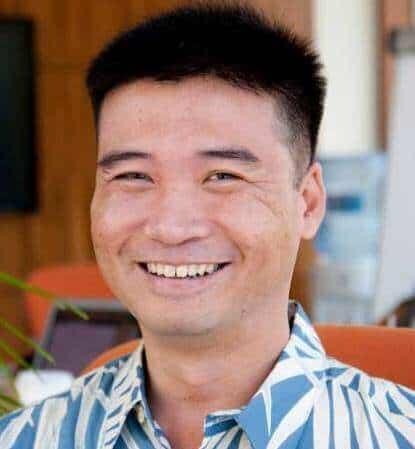 Meet Shawn Chun: Entrepreneur and Candle Business Fan.
I'm a happy individual who happens to be an entrepreneur. I have owned several types of businesses in my life from a coffee shop to an import and export business to an online review business plus a few more and now I create online candle business resources for those interested in starting new ventures. It's demanding work but I love it. I do it for those passionate about their business and their goals. That's why when I meet a candle business owner at a craft fair, farmers market, retail location or anywhere else I see myself. I know how hard the struggle is to obtain and retain clients, finding good employees all while trying to stay competitive. That's why I created Candle Business Boss: I want to help candle business owners like you build a thriving business that brings you endless joy and supports your ideal lifestyle.