To efficiently build a business plan for aromatic candles and soaps, you must utilize a methodical approach that integrates strategic thinking with the execution of efficient tactics. By doing so, you can create a market-distinguishing brand that is distinctive and compelling.
To optimize the growth of the business plan for scented candles and soaps, you should implement effective strategies such as incorporating high-quality ingredients, leveraging the power of social media for marketing purposes, and offering customers the option to customize their purchases.
This article examines key strategies for maximizing the potential of your enterprise. Let's examine these strategies in greater detail to determine how they can contribute to the expansion and growth of your fragrant candles and soap business.
Incorporating High-Quality Ingredients
It is crucial to utilize high-quality components in your scented candles and soaps because they have a direct impact on client happiness and the overall growth of your company. Choosing premium ingredients not only makes your products more appealing but also guarantees a better consumer experience, which can promote loyalty and encourage word-of-mouth recommendations.
Choosing providers known for their premium products requires extensive research to be done before incorporating high-quality ingredients. Spend some time looking for reliable sources that emphasize sustainability and quality.
Look for natural waxes like soy or beeswax since they provide clear advantages over petroleum-based substitutes. These organic waxes burn more thoroughly, emit less soot, and discharge fewer toxins into the atmosphere. As they are renewable resources, they appeal to consumers who are concerned about the environment.
Prioritize fragrance oils sourced from top-notch suppliers while choosing them. Make sure they adhere to industry standards and are secure for use in candles and soaps. Reputable manufacturers of fragrance oils offer consistency and longevity in addition to alluring scents. Customers will value the stronger perfume and enduring smell that premium oils offer.
When informing clients about the caliber of your ingredients, transparency is essential. Showcase the advantages of employing high-quality ingredients, such as aroma longevity, and skin-friendliness. Your items' natural and organic qualities should be emphasized as a point of distinction from similarly priced, mass-produced competitors. Customers are reassured that they are purchasing a high-quality product because of the transparency that fosters trust.
To convey the caliber of your ingredients, use a variety of marketing platforms. Utilize social media, your website, and the packaging of your products to inform clients about the ingredients you use. Share sneak peeks into your sourcing procedure while highlighting your dedication to excellence. Include narrative components that highlight the advantages of premium ingredients and the effort put into developing your products.
To further establish your brand's dedication to quality, encourage customer reviews and testimonials. The importance of employing premium products can be further reinforced by the positive testimonials of pleased consumers.
Your scented candles and soap experience is improved and your business is established as a provider of excellence by using premium ingredients. Customers who recognize and value the exceptional quality of your goods are more likely to purchase them again and recommend them to others, which ultimately helps your company succeed and expand.
Check out this article to know how to create a business plan for a soy candle business.
The Use of Social Media in Marketing
In the current digital era, developing a social media strategy is essential for marketing and expanding your scented candles and soap company. Social media offers a sizable and untapped potential client base waiting to be reached, with billions of active users on well-known platforms like Facebook, Instagram, and Twitter.
Start by concentrating on producing interesting and eye-catching text that effectively highlights the distinctive features of your scented candles and soaps. To attract potential buyers and help them picture the environment and advantages your products offer, use expert product photography and videos.
Create material that will appeal to your target audience and use platforms that they like. For instance, Instagram's emphasis on visual content is perfect for emphasizing the aesthetic appeal of scented candles, while Facebook's specialized groups and pages can promote community interaction.
Think about working with bloggers and social media influencers who are well-known in relevant categories like lifestyle and home furnishings. By collaborating with influencers, you may raise awareness of your company, expose your goods to a larger market, and build credibility with your followers. Through reviews, sponsored posts, or partnerships, influencers can promote your scented candles and soaps, greatly increasing your brand's visibility and reach.
Encourage user-generated content actively in addition to influencer partnerships to broaden your audience and boost engagement. Run promotions or contests to entice customers to submit their images or impressions of your goods. In addition to offering social proof, showcasing user-generated content on your social media pages promotes a sense of community and engagement among your audience.
Responding quickly to questions, comments, and messages will help you interact with your fans. Establish your authority in the scented candles and soaps sector by actively participating in pertinent topics and discussions. To establish your business as a go-to resource for your audience, consistently publish informative content, such as advice on candle maintenance, ideas for home décor, or details on the advantages of natural ingredients.
To monitor the growth of your approach, review social media data and insights regularly. To determine the effectiveness of your social media initiatives, keep an eye on engagement rates, follower growth, website traffic, and conversions. Utilize these insights to improve your strategy, pinpoint effective content ideas, and maximize the impact of your social media presence.
You can use the enormous potential of these platforms to spread awareness, connect with a larger audience, and establish a solid online presence for your scented candles and soap company by putting in place a solid social media plan.
Offering Customization Options
In the scented candle and soap industry, personalization is a powerful weapon for luring in new clients and keeping existing ones. By providing customization choices, you enable people to customize their purchases to their particular interests, resulting in a more fulfilling and unique experience. Customers will feel a stronger emotional connection to your brand as a result, which will increase customer satisfaction.
By offering a wide variety of fragrance selections, you can effectively offer customization. To accommodate diverse tastes and moods, provide them with a selection of scents for their candles or soaps. This gives clients the power to choose a scent that appeals to their tastes and delivers a more individualized sensory experience.
Custom labeling is still another choice. Customers can use this option to add names, notes, or particular designs to the labels of their fragrant candles or soaps. Custom labels give your products a personal touch and make them appropriate for special occasions like weddings, birthdays, or business gatherings. Customers can design gifts or decorative items that are genuinely one-of-a-kind and meaningful thanks to this level of personalization.
Implement user-friendly features on your website or through specialized apps to speed up the personalization process. Make sure the ordering and customizing processes are simple and easy to understand so that clients can choose what they want. The customer journey is made easier by streamlining the customization process, which also boosts customer satisfaction and increases the possibility of repeat business.
Make it plain and obvious that customizing possibilities are available. Feature the personalized options on your packaging, website, and social media channels. Highlight the advantages of customization by highlighting how it enables clients to build items that represent their unique preferences and personalities. Brand identity is strongly influenced by consistency in message and branding and is connected to individualized experiences.
Engage clients by actively seeking their opinions and ideas for fresh personalization possibilities. This not only indicates your dedication to addressing their wants, but it also offers useful information for future expansion of your personalization options. To ensure a great and individualized experience at every touchpoint, actively respond to questions and offer quick customer support.
Your scented candles and soap business will have a unique selling proposition if you make personalization a central component of your operations. Product personalization raises customer satisfaction, encourages brand loyalty, and creates enduring connections.
By highlighting the importance of customization throughout all of your marketing initiatives, you can establish your company as the go-to source for individualized scented candles and soaps.
Check out this article to learn what's inside your candle business financial plan.
Emphasizing Sustainability
Demand for eco-friendly and sustainable products from consumers has significantly increased in recent years. By integrating sustainability into your scented candle and soap business, you not only help the environment but also appeal to environmentally conscious customers who value sustainable purchasing decisions.
By using environmentally friendly packaging materials, you can demonstrate your dedication to sustainability. Choose packaging that is recyclable or biodegradable to cut down on waste and your carbon footprint.
Share this information with your clients, highlighting your commitment to minimizing environmental effects. To encourage clients to engage in eco-friendly behaviors and further support sustainability, you might look into the possibility of introducing recycling programs or providing refill options.
The usage of eco-friendly substitutes for candle wicks is another factor to take into account. Use wicks made of natural materials like cotton or wood in place of conventional lead-based wicks. These choices are better for your consumers' health as well as the environment.
By emphasizing the usage of these eco-friendly wicks in your marketing materials, you can draw in customers who care about the environment and are looking for safer and greener products.
Prioritize using natural and organic products while making your soaps. Choose materials that are ethically sourced or made from plants to lead a healthier lifestyle rather than harsh chemicals. Highlight the good effects of these natural components on your client's health and the environment in your communications with them. Include this content in your product descriptions, packaging, and marketing efforts to appeal to customers looking for sustainable soap solutions who are environmentally sensitive.
Consider integrating sustainable production methods as well. Analyze your energy usage and look for measures to lessen your carbon footprint. This could entail making investments in renewable energy sources or streamlining your manufacturing procedures to reduce resource consumption and waste.
By integrating sustainability into your scented candle and soap business, you not only help the environment but also draw in clients who value eco-friendly products. To set your business apart in the marketplace, emphasize the use of eco-friendly wicks, sustainable packaging materials, and natural components.
You may capitalize on the rising demand for environmentally friendly goods and reach a wider audience by establishing your company as a sustainable and environmentally responsible choice.
Frequently Asked Questions
What benefits may high-quality ingredients provide for scented candles and soaps?
There are various advantages to using high-quality ingredients in scented candles and soaps. It improves the entire quality of the product, which leads to a better consumer experience and happiness. High-quality components provide cleaner burning candles and soaps that produce fewer contaminants, such as natural waxes and aroma oils.
Quality components frequently have smells that linger longer, giving out a more pleasant and pervasive perfume. Utilizing premium ingredients can also help your company be seen as a dependable source of high-quality items, which will ultimately draw in more clients and encourage brand loyalty.
How can social media marketing promote my business by selling scented candles and soaps?
Your scented candles and soap business can develop and prosper by using social media marketing. With the use of websites like Facebook, Instagram, and Twitter, you may access a sizable potential consumer base. You can highlight the appealing aesthetics and distinctive qualities of your products through engaging content, such as engrossing images and educational postings.
Working with bloggers and social media influencers can increase the reputation and reach of your brand. Social media also makes it possible to communicate directly with customers, which encourages interaction, feedback, and the development of a brand community.
Why is it crucial for a company selling scented candles and soaps to have customization options?
For several reasons, a firm selling scented candles and soaps must offer personalization possibilities. The first benefit of customization is that it enables customers to personalize their purchases, resulting in a more special and memorable experience. Customers get a sense of ownership and connection with your products by selecting their favorite scents, labels, or designs. Increased client happiness, repeat business, and favorable word-of-mouth referrals may result from this.
Customization makes it possible to cater to particular events or target audiences. Customization increases the adaptability and marketability of your items, whether it is through producing bespoke gifts or coordinating with corporate gifting requirements.
To learn more on how to start your own candle-making business check out my Startup Documents here.
The information provided by CandleBusinessBoss.com ("The Site") is for general informational purposes only. All information on the Site is provided in good faith, however, we make no representation or warranty of any kind, express or implied, regarding the accuracy, adequacy, validity, reliability, availability, or completeness of any information on the Site. Under no circumstance shall we have any liability to you for any loss or damage of any kind incurred as a result of the use of the Site or Reliance on any information provided on the Site. Your use of the Site and your reliance on any information on the Site is solely at your own risk. This blog post is for educational purposes only and does not constitute legal advice. Please consult a legal expert to address your specific needs. Terms and Conditions.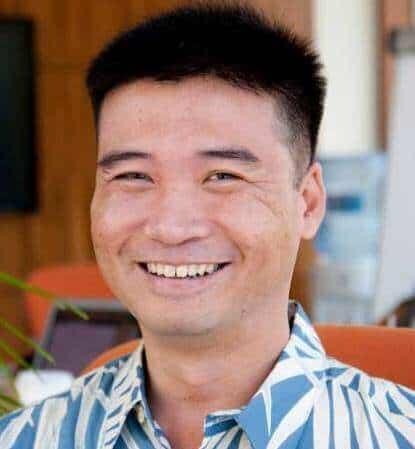 Meet Shawn Chun: Entrepreneur and Candle Business Fan.
I'm a happy individual who happens to be an entrepreneur. I have owned several types of businesses in my life from a coffee shop to an import and export business to an online review business plus a few more and now I create online candle business resources for those interested in starting new ventures. It's demanding work but I love it. I do it for those passionate about their business and their goals. That's why when I meet a candle business owner at a craft fair, farmers market, retail location or anywhere else I see myself. I know how hard the struggle is to obtain and retain clients, finding good employees all while trying to stay competitive. That's why I created Candle Business Boss: I want to help candle business owners like you build a thriving business that brings you endless joy and supports your ideal lifestyle.