It can be thrilling and satisfying to launch a candle-making business. However, a strategic strategy is necessary to guarantee an efficient launch and long-term growth.
To effectively start your candle-making business, you should begin with creating scented candles using natural ingredients, offering personalized designs, and considering options like workshops, collaborations, and an online store for wider reach.
In this article, we'll examine the essential steps for launching your candle-making company. We'll also offer insightful advice and useful pointers to help you lay a solid business foundation.
Creating Scented Candles with Natural Ingredients
The growth of your candle-making company is greatly influenced by the caliber of your products. Customers want candles that not only emit a pleasant perfume but also support their principles of sustainability and safety. You may provide them with a more secure and environmentally friendly candle alternative by using natural components.
To start, it's crucial to find premium materials like soy wax, beeswax, or coconut wax. When compared to paraffin wax, these natural waxes burn cleanly and produce less soot and toxic emissions. When lighted, they contribute to a longer-lasting and more effective burn in addition to creating a safer and healthier environment.
The scent is another factor in making high-quality candles. You can produce enticing aromas that appeal to a variety of preferences by experimenting with various fragrance oils made from natural sources, such as essential oils. In addition to offering seductive scents, essential oils may also have therapeutic uses. This gives your candles an additional layer of value and draws clients who respect the holistic qualities of natural fragrances.
Consider combining natural dyes or choosing undyed candles in addition to using natural waxes and aroma oils. Some buyers favor candles without artificial coloring because they want a more natural and understated appeal. You may appeal to the desires of environmentally concerned customers who favor simplicity and purity in their candle selections by providing both options.
You may set your brand apart from rivals and draw in a specialized market that values sustainability and purity by giving natural components top priority while producing candles. Consumers in this niche sector who actively seek out goods that reflect their ideals frequently include those who are concerned about the environment. Your marketing materials and product descriptions should emphasize the usage of natural ingredients to effectively explain the distinctive value proposition of your candles and connect with your target market.
Check out this article here to learn more tactics how to promote your candle business.
Offering Personalized Designs
Finding strategies to differentiate yourself from the competition and establishing a devoted clientele are crucial for the growth of your candle-making company in today's cutthroat industry. Personalization is an effective technique that can distinguish your brand from competitors. You may respond to specific preferences and provide your consumers with a one-of-a-kind and individualized experience by offering bespoke designs.
Creating a variety of options for clients to pick from is one method to incorporate personalization. Think about providing various candle sizes, colors, shapes, and packaging options. Customers can choose the combination that best fits their preferences and requirements thanks to the variety. For instance, although some customers might choose traditional pillar candles, others might be drawn to votives or jar candles with more elaborate and creative designs. You may accommodate a wide range of preferences and improve your chances of attracting the interest of different customer segments by offering a diverse assortment.
Introducing a system that enables customers to customize their candles can greatly improve their experience. Think about providing alternatives for monograms, customized labels, or even scented products. Customers can design candles that are representative of their style thanks to this level of customization, which strengthens their bond with the item and fosters a sense of ownership.
Personalized candles are a wonderful present option for weddings, birthdays, and anniversaries. A candle can become a meaningful and treasured keepsake when names, dates, or special inscriptions are added, leaving a lasting impression on both the donor and the recipient.
You may provide your customers with a memorable and one-of-a-kind experience by using a customized strategy. In addition to improving client happiness, this also raises the possibility of repeat business and referrals. Word-of-mouth advertising is effective, and when clients receive a personalized candle that precisely matches their tastes or enjoy giving a personalized candle as a present, they are more inclined to tell others about their pleasant experience.
Workshops and Classes
For your candle-making business, holding workshops or classes has many advantages. It offers a wonderful chance to interact with customers, build brand recognition, and produce other revenue sources. You can provide a distinctive and engrossing experience by setting up practical classes where participants can master the art of candle manufacturing under your instruction.
You can share your knowledge and exhibit various candle-making skills during these sessions. This enables participants to acquire intricate candle-making techniques and gain insightful knowledge about the craft. You enable them to release their imagination and create candles that are unique and significant to them by giving them step-by-step instructions.
Workshops on making candles draw those looking to develop new skills or find a creative outlet. These participants frequently have a strong interest in crafts and love doing hands-on activities. You build a devoted group of candle aficionados who value the artistry and craftsmanship behind each candle by catering to their interests.
These workshops also give you the chance to position your company as a leader in the candle manufacturing sector. You establish yourself as a recognized authority by imparting your knowledge and skills. Participants will think highly of your brand and feel loyal to it because of this perception.
Organizing workshops enables you to promote your brand. Participants might talk about their experiences with friends and family, resulting in recommendations and growing your clientele. Participants may also discuss their workshop experiences on social media, giving your company free organic exposure.
Workshops might generate extra income for your candlemaking company. The cost of supplies, training, and space rental are all covered by the charge for workshop attendance, which also results in a profit. You can provide a variety of workshop alternatives, such as sessions geared toward beginners or those that are more specialized and concentrate on more complex methods or certain kinds of candles. This enables you to appeal to a wider range of people by accommodating various skill levels and interests.
Collaborations with Artisans
Working with local craftspeople can completely transform your candle-making company and give your products a distinctive, handcrafted feel. You can make genuinely amazing and unified items by forming alliances with craftsmen who specialize in related skills like ceramics, woodworking, or textile art.
Consider pairing your aromatic candles with handcrafted holders, packaging, or containers made by these skilled artists. The result is a product that stands out from the competition and is aesthetically pleasant and visually stunning. Your wonderful candles provide a beautiful fusion of aesthetics and practicality when combined with their painstakingly made artisanal components.
These partnerships not only improve the caliber and distinctiveness of your product line but also provide access to new markets. Working together with local craftspeople gives you access to their clientele, which enables cross-promotion and exposure to a larger audience.
This broadens your audience and makes your brand known to potential clients who might not have otherwise heard of your candles. Within the neighborhood artisanal scene, the shared client base develops a sense of community and offers a chance for mutual progress.
More than merely a pragmatic economic choice, supporting regional craftspeople is in line with the ideals of authenticity and workmanship. Customers who love handcrafted and artisanal goods are appreciative of the care and effort that goes into making these items.
You can increase the authenticity of your brand and draw in clients who actively look for distinctive goods made locally by working with local craftspeople. This relationship with the neighborhood enhances the reputation of your company and encourages customer trust.
Working with regional artists gives your candle-making company a new viewpoint and inspiration. Innovative designs and product offerings can result from the sharing of knowledge, abilities, and workmanship. It enables you to draw on the skills of these artisans and discover fresh creative possibilities for your candle-making technique. This ongoing development and learning may maintain your company at the forefront of the market and promote client loyalty.
Launching an Online Store
Having a solid web presence is crucial for the growth of your candle-making business in the modern digital age. By opening an online store, you can reach a larger audience and give customers the convenience of browsing and buying your products whenever and wherever they want.
The importance of making an appealing, user-friendly website cannot be overstated. Customers may browse your candle collections on your website, read thorough product descriptions, and quickly find price information. It functions as a virtual storefront. Make sure that the aesthetics and brand identity of your candles are reflected on your website to give users a visually appealing and seamless online experience.
Implementing safe online payment methods is essential to gaining clients' trust. The entire consumer experience is improved by providing a selection of payment options and making sure the checkout procedure is secure and simple. Furthermore, prompt delivery and customer satisfaction depend on effective shipping and handling services. Form alliances with reputable shippers to give clients fast updates and accurate tracking information.
Utilize social media's influence to market your candles and interact with customers. Create a strong online presence on social media sites like Instagram, Facebook, and Pinterest where you can upload eye-catching images of your candles and interact with customers via comments, likes, and shares.
Share updates on social media regarding new product introductions, sales, and behind-the-scenes looks at your candle-making process. Building a devoted following and fostering a feeling of community around your business may be accomplished by interacting with your audience and reacting to their questions and feedback.
To keep customers coming back for more, it's critical to frequently update your online store with fresh goods, deals, and interesting content. Customers may use your online business more frequently if you offer limited-edition collections, seasonal perfumes, or special deals because they feel a feeling of urgency and excitement. Think about including client testimonials and reviews on your website to foster trust and highlight satisfied clients.
Learn more tips on how to start your online candle business shop by checking out our article here.
Frequently Asked Questions
What are the advantages of creating candles with natural ingredients?
There are various advantages to manufacturing candles using natural components. First of all, as opposed to paraffin wax, natural waxes like soy wax or beeswax are noted for their clean-burning qualities. Second, essential oil-based natural fragrance oils offer a more real and calming aroma experience.
Candles created from natural components are popular with environmentally concerned consumers who value sustainability and want goods devoid of artificial additives or petroleum byproducts.
How might workshops and classes help a candle manufacturing company succeed?
A candle-making business can benefit greatly from workshops and lessons in a variety of ways. They first offer a chance to interact personally with clients, develop bonds, and produce word-of-mouth recommendations. Second, workshops raise brand recognition and position your company as an authority in the candle manufacturing sector.
They also provide an extra source of income by enabling participants to learn the technique while buying tools or personalized candles. Finally, workshops enable you to interact directly with customers and understand their preferences and feedback, providing invaluable market research information.
What are the benefits of working with regional craftspeople to produce candles?
There are many benefits to working with local craftspeople when manufacturing candles. Integrating several crafts and areas of knowledge first gives your items a distinctive and aesthetic touch. Your candles seem more attractive and stand out from mass-produced equivalents as a result. Second, collaborations provide you with a chance to cross-promote and grow your clientele.
Reaching out to the artisan's current customer base will help you expand your brand's awareness. Last but not least, encouraging local craftspeople builds a sense of community and authenticity that resonates with buyers who value handmade and locally sourced goods, enhancing the reputation of your business.
To learn more on how to start your own candle-making business check out my Startup Documents here.
The information provided by CandleBusinessBoss.com ("The Site") is for general informational purposes only. All information on the Site is provided in good faith, however, we make no representation or warranty of any kind, express or implied, regarding the accuracy, adequacy, validity, reliability, availability, or completeness of any information on the Site. Under no circumstance shall we have any liability to you for any loss or damage of any kind incurred as a result of the use of the Site or Reliance on any information provided on the Site. Your use of the Site and your reliance on any information on the Site is solely at your own risk. This blog post is for educational purposes only and does not constitute legal advice. Please consult a legal expert to address your specific needs. Terms and Conditions.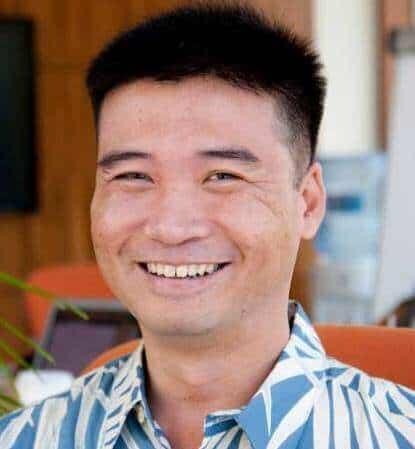 Meet Shawn Chun: Entrepreneur and Candle Business Fan.
I'm a happy individual who happens to be an entrepreneur. I have owned several types of businesses in my life from a coffee shop to an import and export business to an online review business plus a few more and now I create online candle business resources for those interested in starting new ventures. It's demanding work but I love it. I do it for those passionate about their business and their goals. That's why when I meet a candle business owner at a craft fair, farmers market, retail location or anywhere else I see myself. I know how hard the struggle is to obtain and retain clients, finding good employees all while trying to stay competitive. That's why I created Candle Business Boss: I want to help candle business owners like you build a thriving business that brings you endless joy and supports your ideal lifestyle.