In today's very competitive industry, the growth of your candle business is highly dependent on your ability to promote it efficiently. You will need to apply a variety of techniques if you want to establish recognition for your brand and reach your target audience.
To best promote your candle business, make use of social media platforms, engage with your audience, collaborate with influencers, showcase high-quality product images, offer discounts or giveaways, attend local craft fairs, and utilize targeted online advertising.
This article examines a comprehensive strategy for promoting your candle business, concentrating on the most effective strategies. You can substantially increase brand visibility and sales. Let's examine these strategies in greater depth.
Leveraging Social Media Platforms
Social media platforms have completely changed how companies market their goods, and they are especially advantageous for candle companies. Social media sites like Instagram, Facebook, and Pinterest offer a potent and affordable way to present your candles to a large audience.
Making accounts on key social media sites and making sure that your profiles accurately represent your brand identity are essential for using social media for your candle business. This entails utilizing recognizable branding components like logos, color palettes, and imagery that appeal to your target market.
The secret to maintaining an engaging social media presence is to produce fascinating information frequently that is linked to candles. High-quality photographs and videos exhibiting your candles from various perspectives, instructions on how to take care of your candles, and behind-the-scenes looks at your manufacturing process can all be included in this content. You may pique your followers and potential clients' interest by producing informative and visually engaging content.
Getting your audience involved is crucial. Respond to questions, comments, and messages right away to let others know you appreciate their involvement. This encourages recurring participation and fosters a sense of connection. By including pertinent hashtags in your posts, you can increase your audience and draw in potential clients who are looking for content about candles.
Your candle business might grow greatly by working with social media influencers in the home décor or lifestyle area. Find influencers whose followers are members of your target market and whose followers share your brand's values.
You may increase the exposure of your candles to a larger audience by collaborating with these influencers and making use of their credibility and influence. This can be accomplished through paid articles, product reviews, or brand ambassadorships, in which influencers recommend and highlight your candles.
The promotion of user-generated material is another effective tactic. Create challenges or competitions where participants must share images of your candles, use a certain hashtag, or tag your company. This builds a community around your brand in addition to creating buzz and excitement. As they become ardent supporters of your goods, it cultivates a feeling of ownership and loyalty among your customers.
Engaging with Your Audience
To establish a solid relationship with your audience and promote brand loyalty for your candle business, engagement is essential. It's crucial to answer quickly and individually when customers contact you through comments or messaging. You can show people that you value their opinions and are dedicated to addressing their needs by responding in a helpful and considerate manner.
Actively promote customer comments and evaluations in addition to being responsive. This can be accomplished by sending out follow-up emails following a sale or by including review functionality on your website or social media pages. Positive testimonies and reviews act as social evidence and have a big impact on how potential buyers decide.
Consider holding virtual events or live Q&A sessions to further engage your audience. Customers have the chance to interact with you directly during these interactive meetings, ask questions, and obtain a deeper understanding of your candles and business. Customers feel heard and valued as a result of this human engagement, which promotes trust and a sense of community.
Engaging customers with fascinating stories about your candles can help increase sales. Highlight each scent's distinctive components, painstaking manufacturing method, or source of inspiration. By using stories, you can arouse feelings in your audience and help them develop a stronger bond with your business. By displaying the love and commitment that goes into making your candles, you develop a story that connects with buyers and sets your business apart from rivals.
You can build a devoted clientele by encouraging meaningful connections, exhibiting sincere passion, and constantly supplying high-quality goods. Engaged consumers are more inclined to endorse your candles to their friends, family, and followers on social media. They might spread the word about their great encounters via user-generated content or word-of-mouth, which would increase the popularity and influence of your business.
Check out this article here to help you start your online candle shop effectively.
Collaborating with Influencers
A potent method for advertising your candle business is influencer marketing. You may increase the visibility of your company and draw in new clients by utilizing the impact and reach of well-known social media influencers.
It's critical to choose influencers whose followers share your target demographic's values to enhance the effectiveness of influencer marketing. Find influencers who can convey your brand's message and have a genuine interest in candles in the home décor or lifestyle niches.
Reach out to potential influencers with a tailored pitch once you've found them. Describe how your candles connect with their editorial philosophy and why their readership will profit from learning about your offerings. Offer to send them samples of your candles so they can try the quality and atmosphere for themselves.
Opportunities for collaboration with influencers can take many different shapes, including sponsored posts, giveaways, and brand ambassadorships. Influencers will create content featuring your candles and promote it to their following through sponsored posts.
By giving people the chance to win your candles, giveaways can create enthusiasm and brand exposure. Brand ambassadorships entail longer-term collaborations in which influencers regularly publicize and recommend your candles over time.
You gain from influencers' capacity to make your candles known to a larger audience by working with them. Their followers' shopping decisions can be considerably influenced by their sincere product recommendations and endorsements. Influencer marketing exposure can result in an increase in website traffic and sales as well as brand visibility.
Showcasing High-Quality Product Images
High-quality product photographs are essential in today's visually-driven internet environment for drawing attention and motivating buyers to interact with your candle business. Investing in expert product photography or honing your photographic abilities is an enriching undertaking.
It's important to photograph your candles from several perspectives when exhibiting them to give a full picture of their distinctive qualities, such as elaborate designs, lovely packaging, or the vivid colors of the wax. Include photographs that represent the aromas your candles give, whether it be through close-ups of the ingredients or pictures that conjure up the mood your candles may produce, to highlight the essence of your candles.
Experiment with imaginative staging and lighting strategies to produce aesthetically appealing photographs that elicit emotions and connect with your target audience. Use props like flowers, natural components, or decorative trinkets to enhance the theme or aesthetic of your candle.
Try using various lighting configurations to replicate the ambiance and warmth that your candles produce. Your photographs can seem better overall with natural light or gentle, diffused lighting.
For your candle business to develop a strong visual identity, picture consistency, and branding are essential. Align your image style with the aesthetics and values of your brand to make sure it evokes the right feelings and communicates the distinctive attributes of your candles.
Maintain a consistent style, layout, and color scheme throughout your website and social media channels. The professionalism and attention to detail that are communicated by this consistency not only improve brand recognition.
Update your image library frequently with relevant and interesting material. Your audience may become enthused by seeing new candle designs, seasonal collections, or limited-edition products. Think about including lifestyle pictures that show various contexts in which your candles can be enjoyed, such as warm nights at home or calming the mind while engaging in self-care activities.
Offering Discounts or Giveaways
Offering discounts and freebies to customers can be a potent tactic to draw in new clients and promote repeat business in the cutthroat candle industry. Everyone enjoys a good deal, so by providing discounts, you provide buyers with a strong reason to pick your candles over rival brands.
Create special discount codes just for your newsletter subscribers or followers on social media as a strategy. Giving these devoted clients exclusive offers helps them feel valued and appreciated. This can inspire them to tell their friends and followers about the discount codes, which might increase your exposure and bring in more clients.
Another strategy to create excitement and engage your audience is to hold contests or giveaways on your social media sites. Make competitions that participants can enter by sharing your content, adding friends to a post's tag list, or leaving a comment.
This creates a sense of urgency and anticipation in addition to increasing brand visibility as users share your content with their networks. People enjoy the rush of winning, so by providing tempting prizes like candle sets or gift cards, you raise awareness of your company and promote participation.
These sales-boosting discounts and giveaways have both short-term and long-term advantages. By providing discounts, you can draw budget-conscious customers who otherwise might not have thought about buying your candles. This provides customers a chance to see for themselves the value and quality of what you have to offer, which can encourage future repeat purchases.
Hosting prizes and competitions can also increase engagement and encourage word-of-mouth advertising. As they tell their friends and followers about their participation in your freebies and competitions, participants in your promotions turn into brand ambassadors. This natural advertising can broaden the audience for your company, boost social media engagement, and eventually boost sales.
Make sure you actively market your discount and giveaway initiatives via your social media platforms, website, and email to optimize their impact. To reach your target audience, create eye-catching images, write captivating writing, and include pertinent hashtags. Keep an eye on the outcomes of these promos to judge their growth and make any necessary alterations for subsequent campaigns.
Attending Local Craft Fairs
A great way to advertise your candle business is by taking part in regional craft fairs. These gatherings offer a special chance to interact with prospective consumers face-to-face, giving them a hands-on opportunity to interact with your products and develop a personal connection.
To make the most of craft fairs, start by doing some research and locating local occasions that appeal to your target market. Look for artisan markets or craft fairs that draw people who value handcrafted and artisanal goods. By doing this, you can be sure that your message is being heard by people who value the excellence and craftsmanship of your candles.
When putting up your booth, make an inviting and eye-catching display that showcases the style of your company. Think about including components that go with the concept or fashion of your candle. Make use of signs, eye-catching lighting, and aesthetically appealing items to draw attention from onlookers. Display a range of your candles so that customers may observe and smell various fragrances. Providing samples or smell testers can further engage clients and persuade them to buy.
Utilize the opportunity for direct communication by sharing details about the distinctive qualities, advantages, and history of your candles. Be prepared to respond to inquiries and provide advice on how to select the ideal candle for their requirements or tastes. Customers can develop trust and confidence in your brand by being informed about the value and quality of your candles.
Take note of interested visitors' contact information, such as their email addresses or social network handles, and send out targeted messages or limited-time offers in response. This enables you to maintain contact with potential consumers after the event and further the dialogue. By maintaining contact, you can advise them of upcoming events, sales, or the launching of new candles.
In addition to generating direct sales, craft fairs also offer useful information about consumer preferences and feedback. To learn more about what connects with clients, pay attention to their reactions, comments, and inquiries. This feedback can help with decision-making for upcoming product development, marketing plans, and general business operations.
Check out this article to learn some strategies for selling your soy candle business.
Utilizing Targeted Online Advertising
Targeted web advertising can significantly help your candle business by increasing the reach and efficacy of your marketing initiatives. Strong tools are available to target and reach your intended audience based on demographics, interests, and activity on platforms like Google Ads and social media.
To grab readers' attention and persuade them to take action, ad copy must be interesting. In your ad language, be sure to stress the special qualities of your candles, such as their premium components, environmentally friendly manufacturing processes, or alluring aromas. Include a compelling call to action that invites readers to check out your website or explore your social media profiles for more information.
Retargeting advertisements are very useful for bringing up your candles to visitors who have already visited your website or interacted with your social media material. You can keep your brand in front of these users as they browse other websites or utilize social media platforms and entice them to think about buying by showing them relevant adverts.
To maximize the impact of your advertising initiatives, regular monitoring and analysis of their performance is essential. Analyze important indicators including click-through rates, conversion rates, and return on ad investment. Utilize this information to enhance your return on investment by modifying your targeting criteria, your ad wording, and your budget allocation.
You may learn which ad formats your target audience responds to best by experimenting with different ones, such as videos, carousels, and static images. Your advertising campaigns should be tested and improved over time to determine the best targeting, messaging, and creative mix.
Consider looking at advertising options on specialty websites or blogs that target consumers interested in home design, lifestyle, or self-care in addition to the digital channels already listed. Working together with well-known bloggers or content producers can help you increase the impact of your advertising and reach more people.
Frequently Asked Questions
How can I use social media to market my candle business?
Social media networks offer an affordable option to advertise your products, interact with your audience, work with influencers, and attract more clients. You may raise brand awareness and draw in new customers by posting high-quality pictures of your products, answering questions and comments, and making use of hashtags and influencer collaborations.
What are the advantages of working with influencers for my candle business?
You can access their established following and reputation by working with influencers in the lifestyle or home décor area. Through sponsored posts, giveaways, or brand ambassadorships, influencers can advertise your candles to their followers, assisting you in growing your audience and acquiring social proof. Their endorsements and suggestions might increase interest in and confidence in your goods.
How crucial are top-notch product photographs for advertising my candle business?
For potential customers to notice your candles and to understand their quality and aesthetic appeal, you must have high-quality product photos. Visually appealing images can arouse feelings and create a desire for your merchandise.
Enhancing brand identification and professionalism through consistency in image style and branding across your website and social media platforms eventually influences purchasing decisions. Your promotional efforts can be greatly improved by investing in expert product photography or by developing the art of appealing images.
To learn more on how to start your own candle-making business check out my Startup Documents here.
The information provided by CandleBusinessBoss.com ("The Site") is for general informational purposes only. All information on the Site is provided in good faith, however, we make no representation or warranty of any kind, express or implied, regarding the accuracy, adequacy, validity, reliability, availability, or completeness of any information on the Site. Under no circumstance shall we have any liability to you for any loss or damage of any kind incurred as a result of the use of the Site or Reliance on any information provided on the Site. Your use of the Site and your reliance on any information on the Site is solely at your own risk. This blog post is for educational purposes only and does not constitute legal advice. Please consult a legal expert to address your specific needs. Terms and Conditions.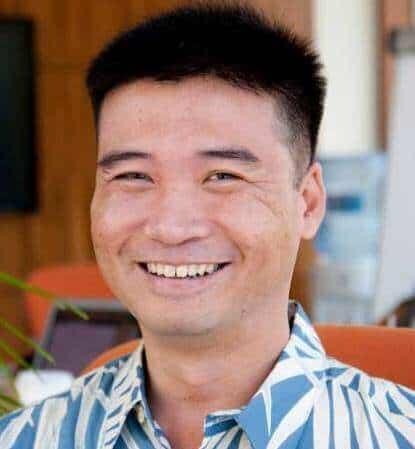 Meet Shawn Chun: Entrepreneur and Candle Business Fan.
I'm a happy individual who happens to be an entrepreneur. I have owned several types of businesses in my life from a coffee shop to an import and export business to an online review business plus a few more and now I create online candle business resources for those interested in starting new ventures. It's demanding work but I love it. I do it for those passionate about their business and their goals. That's why when I meet a candle business owner at a craft fair, farmers market, retail location or anywhere else I see myself. I know how hard the struggle is to obtain and retain clients, finding good employees all while trying to stay competitive. That's why I created Candle Business Boss: I want to help candle business owners like you build a thriving business that brings you endless joy and supports your ideal lifestyle.