So you're looking to create a Christmas or holiday candle for your brand or just for you and your loved ones, but you don't know where to start. It can be overwhelming at first, trying to decide how to create your candle that's perfect for the holiday season, but there is a list of scents that can evoke that holiday spirit.
Favorite Candle Scents for the Holiday Season
Pine Tree
Peppermint
Vanilla
Fireplace
Sugar and Spice
Mulled Wine
Snow
Hanukkah
No matter what you choose, it's important to know how to make that choice. What makes a holiday candle? Why these particular scents? Read on to find out more about how to make your holidays merry and bright with your favorite candle scents.
Deciding on a Scent
What makes a holiday candle? There are many factors that go into creating or even choosing a holiday candle, and it doesn't just include the fragrance. There are other factors that make your candle a holiday candle—including your wick choice. Whether you're creating or buying, a wooden wick can be tempting, because as it burns, it creates a crackling noise. If you're making your candle at home, however, make sure you use soy wax—it works best with a wooden wick.
You also want to make or find a candle with a longer burn time. What does this mean? It means if you're purchasing a candle, check the label for an indication of how long the candle will last. If you are creating your own homemade candles, beeswax burns the slowest—but is also the most expensive. Consider looking for a soy wax and beeswax blend for the best bang for your buck.
The color of your candle also matters. When it comes to the holiday season, there are certain colors that make you think of the holidays, no matter which holiday you celebrate.
Some holiday colors include:
Green.

Of course, this evokes thoughts of Christmas trees, plants like holly and mistletoe, and even is part of the Kwanzaa celebration.

Red.

When in concert with green, these two colors tend to be the most celebrated of the holiday colors. For Christians, it represents the blood of Jesus. For secular celebrants, it represents Santa Claus. For Kwanzaa celebrators, it is another color representative of the cultural holiday.

Gold.

For Christians, gold is often used during the holiday season to represent the star in the East that guided the Wise Men to Jesus.

White.

An obvious choice for those who experience snow during Christmas, it is also an important color for Kwanzaa and Hanukkah.

Blue and Purple.

These colors are frequently used together to celebrate Hanukkah.
The presentation of all these items is also key when purchasing or creating a holiday candle. They should fit in with your chosen holiday décor, along with being attractive to the eye. You don't want a plain container with a single white candle inside. Candles can easily become part of the celebration, and they should look the part.
Favorite Candle Scents for the Holiday Season
Pine Tree
Naturally, the smell of pine evokes thoughts of the holiday season. If you're looking for a traditional candle, this one is your best bet, smelling like spruce, pine, and sometimes eucalyptus or mint. Popular candles that you could purchase for your pine tree smelling needs are the Illume Noble Holiday Collection: Balsam & Cedar or the "Holiday" Luxury Candle.
Peppermint
You too can latch onto the hype about peppermint during the Christmas months. While not usually the most prominent candle scent, this tends to be a scent with a middle note or top note in a candle. Santa's Naturals Snow Fall is a candle that shows off some of that peppermint scent. If you're making a candle, consider adding peppermint into your candle that smells of sugar and spice to give it that extra kick. If you're looking for a more prominent smelling peppermint candle, consider finding one matched with vanilla to make it less sharp.
Vanilla
Tradition is key during the holiday season, and vanilla is a great choice regardless of what presentation you give it. Vanilla is a wonderful scent to use when mixed in with others, too—because it is a base scent, you can create any candle with the base of vanilla and add other scents in for the middle and top notes, making each candle scent different. Yankee Candle's Christmas Cookie is a perfect example of using vanilla as a base and bringing out some of that sugar and spice around it. Throw a little pine, sandalwood, or apple into a vanilla candle and you've got yourself a Santa Claus themed candle!
Fireplace
Considering the draw of a nice warm fire—maybe even with chestnuts roasting—is a perfect candle scent for your holiday candle. Natural woody scents are prominent in these candles, usually matched with a hint of vanilla or tobacco. A popular candle on the market right now that smells of burning wood is the Diptyque Feu do Bois Woodfire Candle. WoodWick Fireside Candle is also a great example of a long lasting woodfire scented candle.
Sugar and Spice
Regardless of what you're cooking or baking, the holidays smell amazing. If you're looking for a scent to bring out the smell of baking or spices, try mixing cinnamon, nutmeg, and even thyme into your candle scents. A popular candle that smells of Christmas thyme is the Edith Candle by Hyggelight. A popular brand and a popular scent, you can also try Yankee Candle's Christmas Cookie. Another that falls into this category that remains popular is Milkhouse Candle Company: Victorian Christmas. This candle can also be made a bit spicier by adding in some tobacco scent, or go more traditional with a hot chocolate scent.
Mulled Wine
Much like the candle of sugar and spice with an extra kick, mulled wine is sure to bring good cheer and great joy throughout the household. Recreate this holiday scent by bringing in smells like clove, cinnamon, and orange. A great candle that falls into this category is Mystix London's Mulled Wine and Clove candle.
Snow
Another obvious choice, snow makes for a great candle scent. But how do you bring the smell of freshly fallen snow into a candle? For most, it is the lighter smells of peppermint and pine. A candle that falls into this category that is popular now is the Santa's Naturals Snow Fall.
Hanukkah
A possibly esoteric scent, trying to pin down Hanukkah can be hard—if you look for candles that smell of incense, cedar, and a bit of citrus, it can evoke those memories and thoughts of Hanukkah during the holiday season. Homesick's Latkes and Lights candle even combines the smell of vanilla and musk with pomegranate, baked apple, butter, and potato.
Whether you're making an informed purchase or you're looking to create your own line of holiday themed candles, remember that evoking a memory or a time gone by is the goal of your candles. You or your customers want to feel like they are remembering the best of times, every year. Lean into that memory, latch onto it, and you too can find the perfect candle scent for your holiday seasons.
Frequently Asked Questions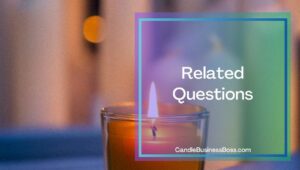 What are the most popular candle scents all year round?
While many of the candle scents popular during the holidays also overlap, the most popular candle fragrances are vanilla, sandalwood, lavender, coffee, eucalyptus, peppermint, clean cotton, and cinnamon.
How can I make my candles smell stronger?
If you are burning a candle in your home, you should not try to add additional fragrance oil to your candle to make it stronger. Make sure it is not in a drafty area and move your candle to a smaller room to make the scent throw more prominent.
How can I stop my candles from tunneling?
Tunnelling occurs when you burn a candle too long, which can happen during the holiday season. If your candle has already started to tunnel, take a hair dryer or heat gun, heat up the wax on the top of the candle, and allow it to reform. To stop this from happening in the long run, make sure you allow your candle to burn completely on its first burn—usually two to three hours—and extinguish it, allowing it to harden completely. This will help eliminate the possibility of tunneling in the future.
​
Looking to start your own candle making business, check out my startup documents here
Please note that the contents of this blog are for informational and entertainment purposes only and should not be construed as legal advice. Any action taken based on the information provided in this blog is solely at your own risk. Additionally, all images used in this blog are generated under the CC0 license of Creative Commons, which means they are free to use for any purpose without attribution.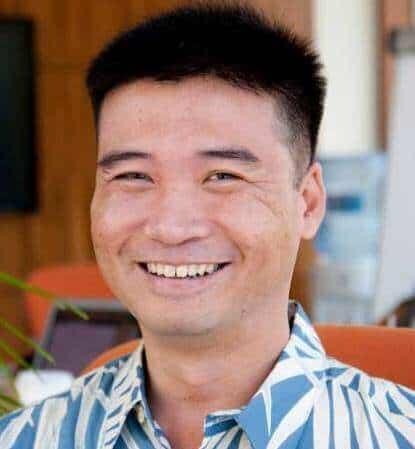 Meet Shawn Chun: Entrepreneur and Candle Business Fan.
I'm a happy individual who happens to be an entrepreneur. I have owned several types of businesses in my life from a coffee shop to an import and export business to an online review business plus a few more and now I create online candle business resources for those interested in starting new ventures. It's demanding work but I love it. I do it for those passionate about their business and their goals. That's why when I meet a candle business owner at a craft fair, farmers market, retail location or anywhere else I see myself. I know how hard the struggle is to obtain and retain clients, finding good employees all while trying to stay competitive. That's why I created Candle Business Boss: I want to help candle business owners like you build a thriving business that brings you endless joy and supports your ideal lifestyle.