When shipping products, especially fragile ones like candles, careful consideration of numerous elements is required. These factors include the product's weight, the shipping method being used, the choice of shipping carrier, and the foreign destination.
The average cost to ship an 8 oz candle domestically in the US ranges from $3 to $10, depending on the shipping method and carrier chosen. Destination country and shipping service affect international shipping costs. Consult shipping companies or internet shipping calculators for accurate prices based on your needs.
In this article, we will examine the average shipping cost for an 8 oz candle. By understanding these key factors, you can accurately estimate the shipping costs for dispatches of 8 oz candles.
Domestic Shipping
An 8 oz candle can be shipped on average for a variety of prices when it comes to domestic delivery inside the US. The shipping method, carrier choice, package specifications, and extra services like tracking or insurance are all factors that affect the price.
Shipping Methods and Carriers
To ensure timely and economical delivery, it is crucial to take into account the various shipping options and carriers when shipping 8 oz candles. For 8-ounce candles, frequent shipping options include USPS, UPS, and FedEx. These carriers each provide various services, transit times, and price plans.
Due to its accessibility and variety of service alternatives, USPS (United States Postal Service) is frequently a preferred option. They provide several shipping options, including First-Class Mail, Priority Mail, and Priority Mail Express, each with unique features and arrival times.
The broad network coverage and dependable tracking systems of UPS (United Parcel Service) and FedEx are well known. Customers can select the delivery pace that best meets their needs from both ground and express services that are offered by the company.
It's important to take into account aspects like cost, dependability, tracking capabilities, and extra services offered while choosing between carriers. UPS and FedEx may be better suited for expedited or greater volume shipments, while USPS often offers competitive pricing for lightweight packages like 8-ounce candles. When choosing a delivery method and carrier, further considerations such as package size, destination, and any special requirements should also be made.
Packaging and Additional Services
For 8 oz candles to arrive at their destination undamaged, proper packing is essential. The candles must be protected from harm during transit by using the proper packaging materials. It is advised to use strong boxes with adequate padding to prevent movement and reduce the chance of breaking. To add more padding and protection, you can use packing peanuts, bubble wrap, or air pillows.
Shipping costs might also be impacted by packaging decisions. Dimensional weight fees, which are determined by the package's dimensions rather than its actual weight, may apply to larger or heavier packaging. To prevent extra costs, it's critical to find a balance between offering enough protection and maintaining as small a packing footprint as possible.
The shipping experience can be improved by taking into account extra services in addition to packaging. The ability to track a shipment allows both the sender and the recipient to keep track of its progress, giving them both peace of mind. Insurance coverage offers financial compensation in the event of unanticipated events occurring during transit, preventing loss or damage.
It is crucial to remember that extra services like tracking and insurance frequently have a fee attached. Depending on the shipping company and the shipment's value, different costs may apply for these services. It is advised to weigh the worth and fragility of the 8 oz candles being transported while determining the significance of these services.
Cost Comparison and Case Studies
A cost comparison between various shipping methods and carriers might help with making knowledgeable selections about shipping 8 oz candles. People and organizations can choose which solutions are the most economical for their particular needs by comparing costs, services, and delivery timeframes.
An analysis of the differences in shipping rates, for instance, can be done by comparing the costs of USPS, UPS, and FedEx. The total price depends on several variables, including package weight, size, destination, and shipment speed. Customers can find the most affordable choice that satisfies their necessary delivery period by taking these factors into account.
Case studies from real-world situations can help us comprehend how cost optimization might be accomplished. These case studies show instances when certain techniques were used to cut shipping costs while guaranteeing the timely and secure delivery of 8 oz candles. Using flat-rate shipping options for large shipments or taking advantage of discounted prices for bulk orders are two examples that come to mind.
Check out this article to learn some techniques for selling candles.
International Shipping
A separate set of factors must be taken into account when shipping 8 oz candles abroad. Depending on the destination nation, shipping company, customs rules, and additional costs, the typical cost varies greatly.
Destination Country and Shipping Service
The cost of shipping 8 oz candles abroad is heavily influenced by the country of destination. The total cost of shipping might vary depending on the infrastructure, import/export laws, and logistical difficulties that each location faces. In this section, we'll look at how shipping charges can vary depending on the destination nation and talk about the most common available international shipping options.
Depending on variables like distance, customs regulations, and local delivery networks, shipping charges may change. Some nations have a dependable transportation infrastructure and effective customs procedures, which leads to low shipping costs. Shipping to rural or underdeveloped areas, however, may result in greater expenses due to the scarcity of available transportation choices or the lengthier travel durations.
We will emphasize the service coverage, dependability, and pricing models of well-known international shipping firms like DHL, FedEx, and UPS. Readers can choose wisely when shipping 8 oz candles abroad by being aware of the differences in price and level of service offered by various geographic areas and shipping companies.
Customs and Duties
It's critical to manage customs laws when sending 8 oz candles abroad. Because customs processes may result in the application of customs duties, taxes, and other fees, they can have a considerable impact on shipping costs. We will give an overview of customs issues and how they affect shipping costs in this section.
Governments put levies on imported items in the form of customs duties and taxes. The charges are typically based on the claimed value of the 8-ounce candles and vary from nation to nation. For a precise cost estimate, it is crucial to comprehend the destination country's customs laws. Customs regulations that are not followed may cause delays, additional charges, or possibly the shipment's confiscation.
By becoming familiar with the customs processes, people and organizations can proactively prepare required paperwork, such as commercial invoices or customs forms, and take prospective customs fees and taxes into account when figuring up the total shipping costs for 8 oz candles.
Additional Considerations
Other elements, in addition to destination nation and customs considerations, can influence how much it costs to ship 8 oz candles internationally. This section will go over several crucial extra factors that people and companies should be aware of to prepare for and budget for any additional costs related to overseas shipment.
Shipping prices may be impacted by size and weight constraints imposed by carriers and customs officials. Packages that are too large or heavy may be charged more or need special handling. The packaged 8 oz candles must meet the requirements for weight and size stipulated by the chosen shipping service and the country of destination.
Shipping costs can also be impacted by the documentation requirements, such as those for commercial invoices, packing lists, or certificates of origin. Documentation that is not precise and comprehensive could cause customs delays or fines, which would increase costs.
Delivery times should be taken into account when figuring out the price of overseas shipments. While slower transit times may result in lower shipping costs, they may also harm customer satisfaction or business operations. Expedited shipping options are frequently more expensive.
How to get candle supplies at a reasonable price? Check out this article to know how.
Accurate Pricing and Resources
It is highly advised to speak with shipping providers or make use of internet shipping calculators to get accurate and current shipping costs for 8 oz candles. These resources can offer precise cost estimates that are adapted to your particular shipping needs. This section will give readers useful details about trustworthy shipping businesses and online sites that can help them get precise pricing information.
In the shipping sector, well-known and dependable suppliers include USPS, UPS, FedEx, and DHL. Customers can access user-friendly platforms, extensive services, and well-established networks to get precise pricing information.
Individuals and corporations can get individualized support and thorough cost estimates based on the precise dimensions, weight, origin, and destination of their 8 oz candle shipping by going to their official websites or getting in touch with their customer service.
Online shipping calculators are useful resources for evaluating shipment prices in addition to shipping firms. Numerous logistics service providers and shipping firms provide online calculators that take into account several variables, such as package size, weight, pickup and delivery locations, and the shipping mode that has been selected.
These calculators produce precise cost estimates by using real-time rates and carrier-specific pricing. These calculators allow users to easily estimate the shipping costs for their 8 oz candles by inputting the necessary information.
Some websites compile shipping costs from several carriers, enabling customers to contrast costs and services in one location. These websites frequently feature user-friendly interfaces and offer detailed shipping quotes based on particular cargo information. Users can adjust the parameters, including package weight, size, and destination, to get accurate shipping cost estimates for their 8 oz candles.
It is crucial to remember that shipping rates can change based on the particulars of the package, such as the preferred delivery time, extra services (such as tracking, and insurance), and any specialized handling or packaging requirements. People and businesses can get precise and specialized cost information to help them decide how to ship their 8 oz candles by consulting shipping providers or using online tools.
Frequently Asked Questions
What are the main variables that affect the typical cost of domestic US shipping for an 88-ounce candle?
Several variables affect how much it costs to transport an 8-ounce candle domestically in the US. The chosen shipment method (such as USPS, UPS, or FedEx), carrier choice, packaging specifications, required extra services like tracking or insurance, and travel time to the destination are important considerations. Each of these factors may affect the overall delivery cost.
How does the average cost to transport an 8-ounce candle internationally depend on destination nations and delivery options?
The destination nation and the shipping provider selected both have an impact on the price of 8 oz candles shipped internationally. Based on elements including customs laws, levies, taxes, surcharges, and the distance involved, shipping costs might vary widely. The cost of shipping abroad might vary depending on the destination countries and the rates and service levels offered by various shipping firms.
How can I find out the exact cost of delivering an 8 oz candle depending on my unique needs?
It is advised to speak with shipping firms or use internet shipping calculators to get the shipping costs for an 8-ounce candle. Reputable shipping firms may give you comprehensive details on costs and services catered to your particular requirements.
Online shipping calculators produce precise cost estimates by taking into account details like package weight, size, destination, and shipping type. By using these tools, you can be sure that you'll get the most recent and correct pricing information for your shipments of 8 oz candles.
To learn more on how to start your own candle-making business check out my Startup Documents here.
The information provided by CandleBusinessBoss.com ("The Site") is for general informational purposes only. All information on the Site is provided in good faith, however, we make no representation or warranty of any kind, express or implied, regarding the accuracy, adequacy, validity, reliability, availability, or completeness of any information on the Site. Under no circumstance shall we have any liability to you for any loss or damage of any kind incurred as a result of the use of the Site or Reliance on any information provided on the Site. Your use of the Site and your reliance on any information on the Site is solely at your own risk. This blog post is for educational purposes only and does not constitute legal advice. Please consult a legal expert to address your specific needs. Terms and Conditions.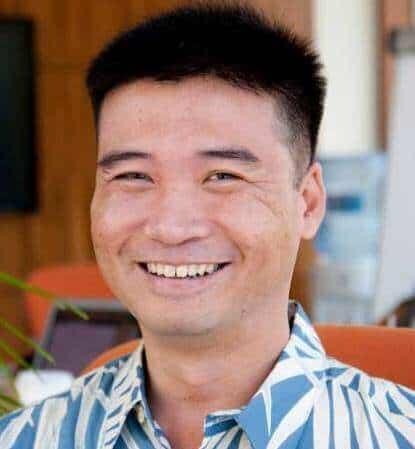 Meet Shawn Chun: Entrepreneur and Candle Business Fan.
I'm a happy individual who happens to be an entrepreneur. I have owned several types of businesses in my life from a coffee shop to an import and export business to an online review business plus a few more and now I create online candle business resources for those interested in starting new ventures. It's demanding work but I love it. I do it for those passionate about their business and their goals. That's why when I meet a candle business owner at a craft fair, farmers market, retail location or anywhere else I see myself. I know how hard the struggle is to obtain and retain clients, finding good employees all while trying to stay competitive. That's why I created Candle Business Boss: I want to help candle business owners like you build a thriving business that brings you endless joy and supports your ideal lifestyle.