In the current digital environment, the burgeoning age of technology offers aspiring entrepreneurs a remarkable opportunity to establish and prosper in an online candle business. With a variety of digital platforms and growing consumer interest in distinct and customizable products, the potential for growth in this endeavor is extremely promising.
The most useful approach is for you to develop an online candle business emphasizing exceptional customer service, unique, high-quality candles, and a user-friendly e-commerce website. Implement effective digital marketing strategies, target niche markets, and collaborate with influencers and bloggers for enhanced visibility.
Emphasizing Exceptional Customer Service
Providing exceptional customer service is a key component of starting and running an online candle business. It is impossible to exaggerate the value of developing good client relationships since they inspire customer loyalty and repeat business, both of which are essential for business growth.
Businesses should prioritize prompt responses to client inquiries if they want to provide great customer service. Customers will feel appreciated and heard if their queries or concerns are promptly addressed.
This shows that you are paying attention and care. To achieve this, mechanisms and procedures that assure effective customer communication, such as specialized customer service channels or chatbots, can be put in place.
It is essential to guarantee a seamless shopping experience. Customer happiness is increased when the ordering process is made simpler, from looking through products to completing the transaction. This can be accomplished by streamlining the navigation on the e-commerce website and improving the clarity of the product information. Offering a variety of payment choices and implementing secure payment gateways can improve the entire shopping experience.
The consumer experience is enhanced with customized recommendations. Businesses might propose pertinent items or complimentary candle smells by utilizing consumer data and preferences, demonstrating a thorough awareness of their client's requirements and interests. This can be accomplished through customized website product recommendations, customized email campaigns, or even customized package choices.
Incorporating customer feedback systems is also crucial. Encouragement of client feedback on the service they received, the quality of the products, or recommendations for enhancements demonstrates a dedication to ongoing development and improvement. Businesses can improve their operations and better serve their customers by actively soliciting and addressing customer feedback to assist them in pinpointing areas for improvement.
Another essential component of providing outstanding customer service is immediately and efficiently resolving client complaints. Businesses should make it a priority to address customer problems as soon as possible and satisfactorily, whether they relate to a damaged product, delayed shipping, or anything else.
When appropriate, offering prompt resolutions and compensations shows a commitment to customer satisfaction and promotes trust and loyalty.
Check out this article to learn what's inside your homemade candle business plan.
Offering Unique, High-Quality Candles
To draw and keep customers, it is crucial to stand out from rival businesses in the fiercely competitive online candle market. To attract the interest of discerning customers looking for something distinctive and unforgettable, it is essential to develop a unique selling proposal.
Offering premium, handcrafted candles is one method to establish the distinctiveness of your company. To achieve the highest degree of quality, invest in locating premium materials, such as premium wax and natural perfumes. Candles with gorgeous designs, detailed details, and excellent craftsmanship can be produced by working with professional artisans who have a thorough understanding of the technique.
Your candles' distinctive scents are a key component in making them stand out. Try out different scent combinations that have been specially chosen to provoke certain feelings or experiences. Use unusual and surprising combinations that are not frequently found in standard candle products. Customers will be intrigued by this, making your candles memorable and in demand.
Introduce fresh, creative candle collections frequently to keep customers interested and promote repeat purchases. Keep an eye out for new developments in home design, aromatherapy, or seasonal themes, and create candles that suit these tastes. Seasonal or limited-edition releases can inspire a sense of urgency and exclusivity, encouraging buyers to make further purchases to keep up with your most recent offerings.
Your unique selling proposition can be strengthened even further by good branding and narrative in addition to product distinction. Create an engaging brand narrative that explains the motivation for your candles, your dedication to quality, and the principles your company stands for.
Use social media sites and your e-commerce website to provide eye-catching images, interesting tales, and behind-the-scenes looks into candle production. Customers will find this compelling, and it will facilitate a sincere bond between your brand and its ardent advocates.
Developing a User-Friendly E-commerce Website
In today's world, an online candle business depends on having an intuitive and user-friendly e-commerce website. Your website acts as the online storefront and should be created to make shopping for products easy and fun for clients.
Customers should first be able to easily browse your candle selection. Use simple navigation menus and group your candles according to type, scent, or occasion to help clients find what they're looking for. Include a search feature that lets people look for particular candles or keywords.
For online sales, comprehensive product descriptions and top-notch photos are necessary. Describe each candle in detail, including its size, smell notes, burn time, and any unique characteristics. Use high-resolution pictures that depict the candles from various perspectives, showcasing their artistry and beauty. These specifics are what customers rely on to make wise purchasing selections.
It is essential to have a simple and safe purchase process. To protect consumer information during transactions and provide them peace of mind, implement a secure payment gateway. Provide a range of payment methods to accommodate different consumer preferences. Reduce the number of stages needed for checkout and give clear instructions at each one to streamline the procedure.
Your website must be optimized for mobile devices in the mobile-driven world of today. Create a responsive website that seamlessly adapts to various screen sizes, giving consumers who access your site from smartphones or tablets a consistent and pleasurable experience. Your potential consumer base is increased and accessibility is improved via mobile optimization.
Customer satisfaction relies heavily on accurate and simple product information. To draw attention and highlight important aspects, use succinct and interesting product titles and descriptions. Provide information on how to care for candles, safety precautions, and any unique usage directions. This openness fosters trust and indicates your dedication to client happiness.
The performance and user experience of your website depends on regular upgrading and maintenance. Verify that every link works, take away any products that are out-of-date or no longer available, and address any technical issues right away. Update your product catalog frequently to reflect new arrivals, special offers, and promotions. Customers will see that your company is active and responsive as a result.
Implementing Effective Digital Marketing Strategies
For your online candle business, digital marketing is essential for increasing traffic and sales. It includes a variety of tactics and methods that support reaching your target market, increasing brand recognition, and finally turning potential customers into devoted customers.
To begin with, do thorough market research to pinpoint your target market and comprehend their preferences. Your marketing efforts will be guided by this information, which will also help you develop focused and powerful campaigns. You can adapt your messaging and select the best digital marketing platforms by knowing your audience's demographics, interests, and online behavior.
SEO is essential for increasing the visibility of your website in search engine results. By including pertinent keywords in headings, descriptions, and titles, you can improve the content of your website. Write intriguing blog entries or articles about candles and candle maintenance.
Higher search engine rankings, which increase organic traffic to your site, are also influenced by the development of backlinks from credible websites and the optimization of your website's loading time.
An effective tool for extending the reach of your brand and interacting with potential customers is social media marketing. Create engaging material for social media sites like Instagram, Facebook, or Pinterest that highlights your distinctive candles, offers candle-related advice, and engages your audience.
To reach a certain demographic or place, run targeted marketing. Working with bloggers and influencers who have a sizable following in the candle or lifestyle sector can increase the awareness of your brand and increase traffic to your online store.
Campaigns for email marketing are efficient at fostering consumer relationships and promoting repurchases. Create an email subscriber list by enticing people to sign up with special offers or informative material. Send out customized newsletters or product updates frequently to keep clients interested and up to date on your most recent items.
Participating in affiliate marketing campaigns might help your company stand out even more. Join forces with influencers or relevant websites that share your brand's values and pay them a fee for each sale that results from their recommendations. This win-win agreement might increase your consumer base and increase the quality of visitors to your website.
Targeting Niche Markets
It's crucial to research and target niche audiences if you want to maximize the possibilities of your online candle business. Your products and marketing initiatives can be tailored to meet the demands and preferences of particular consumer segments by finding out which ones have distinctive preferences or interests. With this laser-like focus, you can stand out from the crowd and take a firm hold in the market segment you have chosen.
Making candles specifically for particular occasions or uses is a useful tactic. For instance, you could create a line of fragrant wedding candles with an attractive design to go with the mood of the ceremony or celebration.
Similarly to that, you may focus on candles made especially for aromatherapy that include essential oils known for their calming or energizing effects. With this level of specialization, you may establish your authority in these specialized markets and win the respect and business of clients looking for candles for these particular uses.
You can capitalize on the fervor and excitement of clients who have a keen interest in a specific theme or concept by catering to niche markets. With the help of this focused strategy, you can develop marketing campaigns that are both extremely relevant and powerful and that appeal to your target demographic. You may efficiently reach and interact with these clients by utilizing social media platforms, online communities, and niche websites or blogs.
Your reputation and trustworthiness will gradually improve as you achieve momentum in your specialized areas thanks to favorable word-of-mouth recommendations and client testimonials. This could result in more people knowing about your brand, organic business growth, and a base of devoted clients.
Check out this article to learn more about the business plan for soap and candle businesses.
Collaborating with Influencers and Bloggers
Creating alliances with bloggers and influencers is a potent way to increase the exposure of your online candle business. You can use the influence of people who share the ideals of your brand and have a sizable following in the candle or lifestyle niche to increase your reach and establish stronger connections with more people.
Finding the proper bloggers and influencers who are compatible with the image and target demographic of your brand requires extensive investigation. Look for those whose writing demonstrates a sincere interest in candles, home furnishings, or related subjects. Because of their interest in these topics, their attentive audience is likely to be receptive to your offerings.
There are many ways to work with bloggers and influencers, including sponsored material, product reviews, and giveaways. Influencers create blog posts or films using your candles as part of sponsored content, sharing their own stories with their followers.
It is possible to accomplish this through separate posts or by smoothly incorporating it into their usual content. Reviews of products give a thorough examination of your candles, highlighting their distinctive qualities and advantages. By giving your audience the chance to win your candles, giveaways provide you the possibility to increase excitement and engagement.
These partnerships give your brand important exposure. The established legitimacy and devoted fan base of the influencers contribute to the credibility and trustworthiness of your products. Their endorsement and suggestions may inspire trust in their audience, leading them to learn more about and buy your candles.
Working with influencers and bloggers also broadens the audience for your company by introducing it to potential new customers. Your e-commerce website receives targeted traffic from it, increasing the likelihood of conversions and sales. These partnerships' greater exposure may help boost their followers' engagement on social media and their overall brand growth.
Frequently Asked Questions
How can I make sure that my online candle business provides excellent customer service?
The provision of individualized advice, rapid resolution of any difficulties or complaints, and prompt responses to consumer inquiries are all ways to achieve exceptional customer service. A pleasant customer experience will also be facilitated by putting in place systems for consumer feedback and keeping lines of communication open.
How can my online candle business effectively target niche markets?
Conduct rigorous market research to find particular client segments with distinctive preferences or interests to effectively target niche markets. Make adjustments to your product lineup and marketing tactics to meet their wants. For instance, you can develop candles for particular events or create bespoke scents based on your preferences for aromatherapy.
How can I work with bloggers and influencers to increase the exposure of my online candle business?
Researching people who share your brand's beliefs and have a sizable following in the candle or lifestyle niche can help you work with influencers and bloggers. Contact them with proposals for partnerships and opportunities for sponsored material, product reviews, or giveaways. This partnership can help your e-commerce website attract targeted visitors, build brand recognition, and reach a larger audience.
To learn more on how to start your own candle-making business check out my Startup Documents here.
The information provided by CandleBusinessBoss.com ("The Site") is for general informational purposes only. All information on the Site is provided in good faith, however, we make no representation or warranty of any kind, express or implied, regarding the accuracy, adequacy, validity, reliability, availability, or completeness of any information on the Site. Under no circumstance shall we have any liability to you for any loss or damage of any kind incurred as a result of the use of the Site or Reliance on any information provided on the Site. Your use of the Site and your reliance on any information on the Site is solely at your own risk. This blog post is for educational purposes only and does not constitute legal advice. Please consult a legal expert to address your specific needs. Terms and Conditions.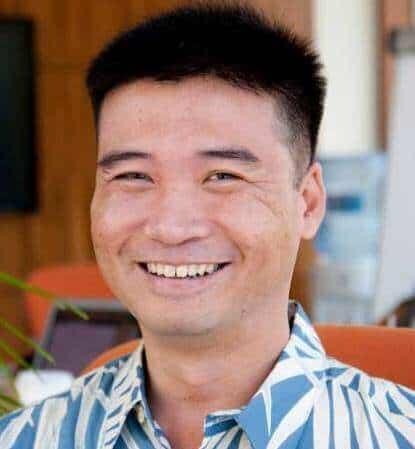 Meet Shawn Chun: Entrepreneur and Candle Business Fan.
I'm a happy individual who happens to be an entrepreneur. I have owned several types of businesses in my life from a coffee shop to an import and export business to an online review business plus a few more and now I create online candle business resources for those interested in starting new ventures. It's demanding work but I love it. I do it for those passionate about their business and their goals. That's why when I meet a candle business owner at a craft fair, farmers market, retail location or anywhere else I see myself. I know how hard the struggle is to obtain and retain clients, finding good employees all while trying to stay competitive. That's why I created Candle Business Boss: I want to help candle business owners like you build a thriving business that brings you endless joy and supports your ideal lifestyle.