The concept of working from home and establishing a booming business has acquired immense popularity in recent years. Among the numerous opportunities available, home-based candle sales have emerged as one of the most flourishing. It is crucial to explore the opportunities presented by reputable companies to maximize your prospects of growth in this venture.
To optimize your chances of achievement in selling candles from home, you should consider the opportunities presented by renowned companies like Scentsy, PartyLite, and Yankee Candle's direct sales program. These companies empower individuals to establish their businesses and profit from the sale of high-quality candles.
In this article, we will explore why these companies not only provide high-quality candles but also enable individuals to establish their businesses and prosper in the rapidly expanding candle market.
The Rising Trend of Selling Candles from Home
Selling candles online has become a well-liked option in recent years for people seeking financial independence and job flexibility. This expanding trend can be ascribed to the ease of use and adaptability of the candle industry, which enables driven people to turn their passion for smells and ambiance into a thriving business.
Aspiring business owners have the chance to create a dependable income stream while taking advantage of the many advantages of working from home by capitalizing on the rising demand for candles.
The simplicity of the company is one of the main factors contributing to its growing popularity as a home-based candle business. Starting a candle business doesn't involve complicated manufacturing procedures or significant initial costs, unlike many other entrepreneurial endeavors.
People who have a rudimentary understanding of candle-making methods can easily make their distinctive candles or decide to collaborate with well-known candle companies that provide a variety of high-quality products. Due to their ease of use, aspiring business owners can enter the market right away and begin selling candles to interested parties.
Another appealing feature for people thinking about starting a home-based business is the candle industry's adaptability. In addition to their basic function of illumination, candles have many other uses. They are frequently used as decorative items, to promote relaxation, for aromatherapy, and to set the mood.
This adaptability gives candle merchants access to a wide range of market sectors and target demographics. There is a big potential market to tap into, whether you are catering to people wishing to improve their homes or offering unique gifts for important occasions.
The popularity of this business opportunity is further enhanced by the rising demand for candles. Candles are becoming more and more popular as the wellness industry is expanding and people seek out warm and pleasant environments.
Candles have become an essential element of people's lifestyles as they look for ways to create a calming and comforting atmosphere in their homes. For candle vendors, the increased demand guarantees a continuous market and assures them that their goods will be well-liked and in constant demand.
Working from home as a candle salesperson allows one to set their hours and operate under their supervision. Working from home makes it unnecessary to commute every day, offers a cozy and familiar environment, and helps people better juggle their personal and professional lives.
Parents, caretakers, and those with other responsibilities who want a business opportunity that can be customized to their circumstances may find this flexibility particularly intriguing.
The Importance of Partnering with Renowned Companies
It is crucial to associate yourself with respectable businesses that give thorough support and top-notch items while starting your journey in the candle business. Direct sales programs from established market leaders Scentsy, PartyLite, and Yankee Candle have an efficient track record.
You may provide your company with a strong foundation by collaborating with these organizations. To advance your candle-selling business, you can make use of their strong brand awareness, devoted customer base, and tried-and-true marketing techniques.
These businesses have refined their business structures to give you access to the instruments, materials, and advice required to maximize your chances of growth in the cutthroat candle market.
Scentsy: An Illuminating Achievement
With its revolutionary wickless candle system, Scentsy has transformed the candle business and raised the bar for performance and quality. You have access to a large selection of wonderfully crafted warmers, wax bars, and scent goods as an independent Scentsy consultant.
The business goes above and above by providing thorough training courses that provide you with the know-how and abilities you need to succeed in your candle-selling endeavors. With Scentsy's assistance, you'll have access to a variety of marketing tools and a thriving network of consultants, providing you have the tools and motivation required to make significant progress in your company.
PartyLite: Igniting Entrepreneurship
PartyLite, which provides a selection of great candles, gorgeous home accents, and ambiance-enhancing products, is synonymous with elegance and ambiance. Your entrepreneurial spirit will be sparked when you join PartyLite as an independent consultant and a world of imaginative opportunities will open up. You'll have the opportunity to engage clients by throwing candlelight dinners, designing immersive events, and forging enduring bonds if your product range is diversified.
PartyLite takes your growth seriously and offers comprehensive training programs that provide you with the knowledge and abilities to succeed in client engagement and sales. PartyLite supports your business path by providing coaching and recognition opportunities, enabling you to grow and produce remarkable outcomes.
Yankee Candle's Direct Sales Program: Illuminating Pathways to Prosperity
With the launch of its direct sales program, Yankee Candle—a brand that is known for quality and fragrance expertise—offers people the possibility to embrace entrepreneurship while promoting their high-end candle goods. You have access to a large selection of alluring scented candles, chic accessories, and decadent home fragrances as a direct sales representative for Yankee Candle.
The business recognizes the value of thorough support and offers training materials, sales tools, and continuous advice to guarantee your growth. Yankee Candle's direct sales program illuminates paths to riches, enabling you to create a booming candle business and attain financial independence. It does this with a generous compensation plan and a well-known brand.
Check out this article to learn more ways to start your soy candle business.
Empowering Individuals to Succeed
The supportive environment that direct sales programs run by organizations like Scentsy, PartyLite, and Yankee Candle foster for their consultants is one of the major benefits of working with them. These businesses go above and beyond simply offering products; they also provide thorough support, education, and mentoring to guarantee your growth.
Comprehensive Training and Resources
Access to great materials and thorough training are prerequisites for growth in the candle industry. Given this, the direct sales programs offered by Scentsy, PartyLite, and Yankee Candle all offer comprehensive training courses that cover many facets of the industry.
These businesses offer a range of instructional tools, covering everything from product knowledge to sales skills, marketing plans, and business development. They make sure you have the skills and expertise required to succeed in selling candles from home, whether through online training courses, webinars, conferences, or mentorship possibilities. You can maximize your chances of growth by consistently developing your skills and keeping up with current market trends.
Marketing Support
Marketing is essential for boosting sales and creating a loyal consumer base. The aforementioned businesses are aware of this and provide their independent consultants with substantial marketing help. You get access to a variety of marketing tools and resources whether you join Scentsy, PartyLite, or Yankee Candle's direct sales program.
Personalized websites, social networking images, product catalogs, and even samples are some examples of this. You may develop persuasive marketing strategies that connect with your target audience by making use of these resources. The company's dedication to offering top-notch marketing assistance equips you to market and sell your candle products effectively, expanding your potential customer base.
Community and Mentorship
Building a strong network and getting mentorship are two things that can help you succeed as a candle vendor. Direct sales programs like Scentsy, PartyLite, and Yankee Candle emphasize the value of establishing a feeling of community among their consultants. They build venues for networking and collaboration through online forums, social media groups, and neighborhood events.
You can interact with people who share your interests in these groups to discuss ideas, stories, and experiences as well as to learn from one another. These businesses' mentorship programs put you in touch with seasoned executives who may offer advice, encouragement, and insightful perspectives as you proceed along your entrepreneurial journey.
Being a member of a community of like-minded people and having access to mentorship can help you gain knowledge from others' experiences, and get the encouragement you need to overcome obstacles and achieve your goals.
High-Quality Products that Inspire
The ability to provide clients with products that captivate them and produce unforgettable experiences is one of the pillars of growth in the candle industry. The candles you offer will adhere to the highest standards thanks to the famous commitment to quality and innovation of Scentsy, PartyLite, and Yankee Candle.
Exceptional Fragrances and Varieties
The direct sales programs from Scentsy, PartyLite, and Yankee Candle have a wide selection of scents to suit different tastes and moods. Their collections cover a wide range of perfumes, from light and floral odors to warm and inviting aromas, and they cater to a variety of customer tastes. They also provide seasonal and limited-edition items, giving candle lovers a feeling of exclusivity and excitement.
Aesthetically Pleasing Designs
Candles are a focal point in home décor as well as a source of aroma. Scentsy, PartyLite, and Yankee Candle put money into their goods' visual appeal because they are aware of this. Their goods enrich the aesthetic experience, making them sought-after complements to any area, from tastefully designed warmers and holders to eye-catching packaging.
Commitment to Safety
The safety of candles is crucial, for both buyers and sellers. These businesses place a high priority on the security of their goods and follow stringent industry standards and quality control procedures. You can build trust with your clients by providing candles that are safe to use, assuring their comfort while they take in the atmosphere and smell your candles.
Check out this article to learn how you can start your own candle business effectively.
Frequently Asked Questions
How do I begin selling candles online through direct sales programs from businesses like Scentsy, PartyLite, or Yankee Candle?
To get started, you may go to the official websites of these businesses and look for information on how to sign up for their direct sales program or become an independent consultant. There will typically be a sign-up process where you may enter your information and indicate your interest. As soon as you sign up, you'll get training, marketing resources, and advice on how to start selling their high-quality candle products.
Can I truly make money from home selling candles?
Yes, you may earn money from home by selling candles. However, several variables, like your commitment, marketing initiatives, clientele, and the caliber of the goods you sell, will determine your level of accomplishment.
You may start your own business and make money by selling well-known candle goods thanks to organizations like Scentsy, PartyLite, and Yankee Candle's direct sales program. You can be efficient in this endeavor if you have the correct methods and a passion for what you do.
Does selling candles from home have any restrictions or targets to meet?
Depending on the business you choose to work with, the particular needs and quotas may change. However, to guarantee the growth of their consultants, the majority of respectable candle firms do have some requirements. This can entail reaching a required sales volume, keeping an active status by consistently placing orders, or holding candlelight gatherings.
Reviewing the terms and conditions of the business you join is crucial to comprehending the exact obligations and expectations associated. Businesses often offer assistance and training to assist you in fulfilling these needs and expanding your candle-selling enterprise.
To learn more on how to start your own candle-making business check out my Startup Documents here.
The information provided by CandleBusinessBoss.com ("The Site") is for general informational purposes only. All information on the Site is provided in good faith, however, we make no representation or warranty of any kind, express or implied, regarding the accuracy, adequacy, validity, reliability, availability, or completeness of any information on the Site. Under no circumstance shall we have any liability to you for any loss or damage of any kind incurred as a result of the use of the Site or Reliance on any information provided on the Site. Your use of the Site and your reliance on any information on the Site is solely at your own risk. This blog post is for educational purposes only and does not constitute legal advice. Please consult a legal expert to address your specific needs. Terms and Conditions.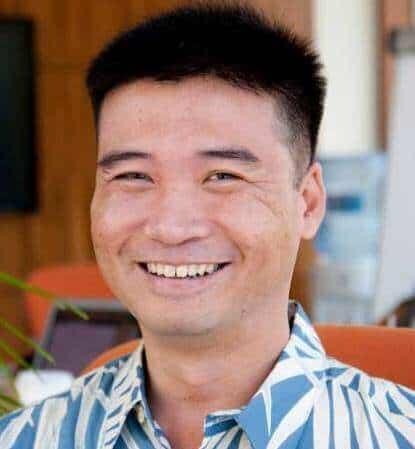 Meet Shawn Chun: Entrepreneur and Candle Business Fan.
I'm a happy individual who happens to be an entrepreneur. I have owned several types of businesses in my life from a coffee shop to an import and export business to an online review business plus a few more and now I create online candle business resources for those interested in starting new ventures. It's demanding work but I love it. I do it for those passionate about their business and their goals. That's why when I meet a candle business owner at a craft fair, farmers market, retail location or anywhere else I see myself. I know how hard the struggle is to obtain and retain clients, finding good employees all while trying to stay competitive. That's why I created Candle Business Boss: I want to help candle business owners like you build a thriving business that brings you endless joy and supports your ideal lifestyle.