The demand for eco-friendly, renewable, and cleaner-burning substitutes for conventional paraffin candles has fueled the soy candle industry's rapid expansion in recent years. It is critical to comprehend the critical elements that can contribute to your growth if you are an entrepreneur wanting to take advantage of this booming sector.
To maximize the soy candle business opportunity, you should prioritize distinctive branding, high-quality products, targeted marketing, and outstanding customer service, while leveraging the benefits of being eco-friendly, renewable, cleaner burning, longer lasting, and offering a variety of fragrances.
The tactics and methods required to maximize the soy candle business possibility will be discussed in this article. You may set yourself up for cost-effectiveness and sustainable growth.
Distinctive Branding
The accomplishment of your company depends heavily on developing a distinctive brand identity in the very competitive soy candle market. A distinctive and memorable brand helps you stand out from the competition and attracts customers as the industry is oversaturated with different candle brands. Your brand should clearly express the fundamental principles of your company, such as craftsmanship, sustainability, and a dedication to excellence.
Consider creating a brand story that connects with your target audience to generate an engaging brand identity. This narrative needs to capture the core of your enterprise and demonstrate the soy candles' environmental friendliness. Draw attention to the renewable properties of soy wax by highlighting the fact that it is made from sustainable soybean oil.
Promote a connection with nature and healthier candle-burning experiences by showcasing the usage of natural scents made from botanical or essential oil extracts. Stress the advantages of cleaner burning, such as little soot and a reduced release of toxins, which may appeal to health-conscious consumers.
It is essential to have a visually appealing and consistent brand image in addition to generating an engaging brand story. This can be accomplished by using considerate packaging, attractive labeling, and a strong web presence. Design packaging that reflects the aesthetics and ideals of your company while incorporating sustainable materials to complement the sustainability of soy candles.
Invest in expert label design that includes your brand's name and emblem as well as aesthetically pleasing features that arouse emotions and leave a lasting impression on shoppers. Consistency in branding helps to strengthen brand recognition and foster consumer loyalty across a variety of touchpoints, including your website, social media accounts, and promotional materials.
Engage with your target demographic on social media and in other marketing channels, too. To establish a stronger connection with potential customers, share the highlights of your products, environmental activities, and brand story.
Promote user-generated content by organizing social media campaigns or competitions that ask customers to share their candle-related experiences. This creates a natural buzz and offers social validation of the value and attraction of your brand. To increase your reach and reach new client groups, work with like-minded brands on influencer collaborations or partnerships.
Learn some ways on how to start your candle business effectively by visiting this article here.
High-Quality Products
The growth of your soy candle business will be greatly influenced by the caliber of your products. Customers value goods that not only live up to their expectations but also offer extraordinary experiences in today's market. It's essential to focus on the caliber of the materials and the craftsmanship used in the production of your soy candles if you want to guarantee that they deliver on these fronts.
Start by utilizing only soy wax of the highest caliber obtained from trustworthy vendors. A clean, long-lasting burn is devoid of soot or other unwelcome residues guaranteed by this premium wax. The consistency and purity of the soy wax may be trusted if you select a reliable supplier, thus boosting the quality of your candles.
Craftsmanship is crucial for producing visually pleasing candles of high caliber. Pay close attention to the little things when manufacturing candles, such as pouring the wax at the right temperature, making sure the scent is distributed evenly, and getting a smooth, perfect finish. Your candles' overall quality and performance are enhanced by meticulous craftsmanship in addition to their aesthetic appeal.
Experiment with intriguing fragrance combinations to fascinate your consumers. Provide a wide variety of scents to suit various tastes and situations. To create a genuine and pleasing olfactory experience, think about using natural fragrance oils made from botanical extracts or essential oils. Be mindful of the necessity of maintaining a balance between the strength of the aroma and making sure it is neither too overpowering nor too delicate.
Quality wicks and containers should be purchased as well. Your candles' burn performance, including elements like flame height and even wax consumption, is impacted by the wicked choice. To ensure the best burn quality, choose premium wicks made exclusively for soy wax candles. Similar to this, pick containers that not only go well with your candles' overall look but also satisfy practical criteria like heat resistance and longevity.
You gain a reputation for quality and increase client trust by providing outstanding items. Your company will expand thanks to excellent word-of-mouth recommendations and testimonials from pleased clients. Emphasizing quality aids in setting your brand apart from rivals and giving you a competitive advantage in the market.
Targeted Marketing
Effective marketing tactics are essential for the growth of your soy candle business in today's cutthroat marketplace. You may engage with your desired audience, forge deep connections, and set your company apart from rivals by using a focused strategy.
Start by conducting in-depth market research to pinpoint your target audience and learn more about their preferences. Recognize their shopper preferences for candles and other home furnishings as well as their lifestyle and interests. Your marketing choices will be informed by this information, allowing you to modify your offerings and messages to appeal to your target market.
Utilize the influence of social media sites like Instagram and Pinterest to promote your eye-catching soy candles. Share enticing pictures and interesting articles that highlight the special qualities and advantages of your products.
Run competitions or promotions that encourage customers to share their experiences with your candles to promote user-generated content. Responding quickly to questions, comments, and other correspondence will help you engage your audience. Social media platforms give you the chance to establish a brand community and forge connections with your customers.
Think about working with bloggers or influencers in the wellness and home décor space. Your reach can be greatly increased by working with people who have a solid online presence and a fan base that is similar to your target market. Influencers can promote your candles, write reviews for them, and spread the word about your company. This kind of partnership may enhance brand recognition, increase traffic to your online business, and perhaps result in sales.
Creating a physical presence and establishing a personal connection with clients can also be accomplished by taking part in neighborhood craft fairs, farmers' markets, or pop-up events. These gatherings provide potential buyers a chance to smell your candles, learn more about them, and converse with you. Make use of these chances to tell your brand's narrative, inform buyers about the advantages of soy candles, and provide special deals or discounts to encourage purchases.
To increase your online presence and draw in organic traffic, you must implement an SEO (Search Engine Optimization) strategy for your website. Add relevant keywords to your website and product descriptions that shoppers might use to find soy candles.
Create educational and interesting content that showcases your knowledge and responds to frequent inquiries or worries about candles. You boost your chances of being found by people who are actively looking for soy candles by raising your search engine rating.
Outstanding Customer Service
For long-term productivity in the soy candle industry, developing trusting relationships with your clients is crucial. Every client connection can be made positive and memorable with the help of exceptional customer service.
Priority one: React quickly to consumer inquiries, whether they occur through phone calls, emails, or social media posts. Customers will know that you value their problems if you respond to them quickly. Address any problems or issues the consumer may have with empathy and professionalism, looking for solutions that will please the customer and promote your business.
To build solid consumer relationships, personalization is essential. Think about including handwritten words of appreciation for their patronage with each transaction. Customers will feel cherished and appreciated because of this small, thoughtful gesture that adds a personal touch.
Offer privileged discounts, incentives, or tailored recommendations to devoted consumers as well. In addition to promoting repeat business, you can improve the relationship between your brand and your clients by recognizing and fulfilling their loyalty.
Actively seek out and address client feedback. Encourage clients to share their insights, ideas, or worries. This feedback offers insightful information about what is working effectively and where changes could be made. Recognize and respond properly and immediately to client feedback. Take advantage of the chance to enhance your offerings, consumer experience overall, or both.
By actively hearing what your consumers have to say and making the required adjustments, you may build their trust and loyalty by demonstrating that their opinions are valued.
Engage your consumers proactively rather than only providing reactive customer service. Use social media updates, email newsletters, or individualized follow-ups to get in touch with them. Share pertinent information, such as advice on caring for candles, ideas for home décor, or special access to impending product releases. By offering informative and interesting content, you build your brand's reputation as a reliable information source and foster continuous relationships with your audience.
Superior customer care not only improves the customer experience but also converts happy clients into brand evangelists. Customers are more likely to endorse your company to their friends, family, or online networks when they enjoy using your soy candles and receive excellent customer service. Positive word-of-mouth can greatly aid in the expansion of your company.
Check out this article here to learn some ways on how you can start your candle store.
Leveraging the Benefits
Soy candles have several distinct advantages that you can use to improve the growth of your company. You may effectively differentiate your brand and draw in a larger customer base by highlighting these benefits.
First, stress how environmentally friendly soy wax is because it is made from renewable resources like soybean oil. Soy candles are distinguished from paraffin wax, which is made from non-renewable fossil fuels, by its renewable nature. Inform consumers of the benefits soy candles provide for the environment, such as their reduced carbon footprint and role in sustainability. Emphasize the value of making thoughtful purchases and the beneficial influence that choosing environmentally friendly solutions may have on consumers.
Promote the fact that soy candles burn cleanly as well. Soy candles don't emit as much soot when burned as paraffin candles do. As a result, the air will be cleaner and surfaces will have less residue. Especially for people with allergies, asthma, or chemical sensitivity, stress the health advantages of cleaner burning. Promote your soy candles as a more wholesome option that creates a relaxing atmosphere without lowering indoor air quality.
The longer burn periods of soy candles are another benefit. Soy candles often burn more slowly than other types of candles, providing longer durations of aroma and illumination. Customers should be made aware of this benefit, which emphasizes the value your candles may provide. You may illustrate that your soy candles provide hours of delight and leave a lasting impression by highlighting the extended burn times.
Take advantage of soy wax's adaptability by providing a variety of aroma options. As a result of soy wax's exceptional smell throw, strong and long-lasting perfumes are possible. Create a wide variety of smell profiles to suit various customer tastes and situations. As clients explore the range of possibilities you provide, the variety enables them to select their preferred fragrances and generates the potential for repeat purchases.
Frequently Asked Questions
Do soy candles have a better environmental impact than conventional paraffin candles?
Indeed, soy candles are thought to be more environmentally friendly than paraffin ones. Soy wax is a sustainable choice because it is made from renewable resources, such as soybean oil. Soy candles also burn more efficiently, emitting less soot and toxins into the air. You can have a cleaner and more environmentally responsible candle-burning experience by selecting soy candles.
How can I set my soy candle company apart from its rivals?
Focus on developing a unique brand identity to stand out in the soy candle industry. Create a distinctive brand narrative that expresses your dedication to quality, craftsmanship, and sustainability. To produce excellent items, spend more money on premium ingredients and skills.
Use customized marketing techniques to connect with your target market and promote the advantages of soy candles. Prioritize outstanding customer service as well to create lasting bonds and encourage repeat business. You may differentiate yourself in a crowded market by providing a special mix of branding, product quality, marketing, and customer experience.
What varieties of smell are offered for soy candles?
There are many different fragrance options available for soy candles to accommodate different tastes and events. You might investigate natural fragrance oils made from botanical or essential oil extracts, which offer a variety of scents influenced by nature.
Soy candles frequently come in floral, fruity, herbal, woodsy, and seasonal aromas such as lavender, citrus, vanilla, sandalwood, and cinnamon. You can experiment with original fragrance pairings or provide adjustable options to accommodate different tastes. You can produce enticing smells that improve the ambiance and mood in any location thanks to the versatility of soy wax.
To learn more on how to start your own candle-making business check out my Startup Documents here.
The information provided by CandleBusinessBoss.com ("The Site") is for general informational purposes only. All information on the Site is provided in good faith, however, we make no representation or warranty of any kind, express or implied, regarding the accuracy, adequacy, validity, reliability, availability, or completeness of any information on the Site. Under no circumstance shall we have any liability to you for any loss or damage of any kind incurred as a result of the use of the Site or Reliance on any information provided on the Site. Your use of the Site and your reliance on any information on the Site is solely at your own risk. This blog post is for educational purposes only and does not constitute legal advice. Please consult a legal expert to address your specific needs. Terms and Conditions.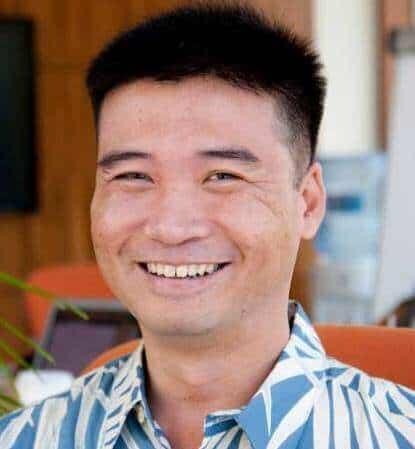 Meet Shawn Chun: Entrepreneur and Candle Business Fan.
I'm a happy individual who happens to be an entrepreneur. I have owned several types of businesses in my life from a coffee shop to an import and export business to an online review business plus a few more and now I create online candle business resources for those interested in starting new ventures. It's demanding work but I love it. I do it for those passionate about their business and their goals. That's why when I meet a candle business owner at a craft fair, farmers market, retail location or anywhere else I see myself. I know how hard the struggle is to obtain and retain clients, finding good employees all while trying to stay competitive. That's why I created Candle Business Boss: I want to help candle business owners like you build a thriving business that brings you endless joy and supports your ideal lifestyle.