In the current digital era, selling products online has become a crucial component of business achievement. A comprehensive and strategic approach can significantly increase your chances of attracting customers, generating sales, and establishing loyal customers when selling candles online.
The most useful approach for selling candles online includes market research, identifying the target audience, building an attractive website with high-quality visuals and descriptions, leveraging social media promotion, offering discounts and bundle deals, and prioritizing exceptional customer service to foster brand loyalty.
This article examines these effective strategies for selling candles online, focusing on crucial steps. You can establish a strong online presence, increase brand visibility, and ultimately achieve growth in the competitive world of e-commerce candle sales by implementing these strategies.
Conducting Market Research
Thorough market research must be done before starting the process of selling candles online. Understanding the intricacies of the candle industry, seeing market trends, and learning about consumer preferences all start with market research. Making informed judgments can help your online candle business succeed, so put some time and effort into the process.
Start by investigating the most popular candle sizes, shapes, scents, and presentation options. This will help you comprehend the range of candles on the market and enable you to determine which designs are in popular demand. You may make sure your product offers meet customer expectations by keeping up with the most recent trends.
Customer testimonials and feedback are also excellent sources of knowledge. Examine client feedback posted on numerous platforms to learn more about the characteristics, smells, or attributes that appeal to customers. You may differentiate your candles from the competition by incorporating this input into your product offers and catering to certain client preferences.
In addition to customer reviews, market data is also available through industry reports and online resources. To grasp the general state of the candle market, growth predictions, and new trends, analyze industry studies. Use internet tools to analyze the market's demand for particular candle kinds, the volume of searches for various candle-related keywords, and spot any potential gaps or gainful niches.
Identifying the Target Audience
Finding your target market is one of the crucial elements in selling candles online. To develop persuasive marketing techniques that appeal to your prospective clients, it is crucial to comprehend their demographics, preferences, and spending habits.
Consider aspects like age, gender, geography, lifestyle, and hobbies when identifying your target audience. These specifics will enable you to develop a thorough profile of your prospective customers and customize your goods and marketing messages accordingly.
There are various techniques you can use to collect insightful information about your target audience. You can get direct input from clients or potential clients by conducting surveys or questionnaires, which can help you understand their preferences and needs. Analyzing website or other online platform data can provide insightful data on consumer behavior, such as the most popular candle smells or purchasing trends.
Another efficient technique to get information is to interact with potential clients on social media networks. Engaging with your followers, answering messages and comments, and taking part in relevant online groups can give you useful feedback and aid in your understanding of the interests and preferences of your target market.
You can specifically personalize your product development to fit the demands and preferences of your target audience by employing the information acquired from surveys, data analysis, and social media interactions. This entails picking candle scents, styles, and packaging based on their interests and tastes.
The knowledge you gather about your target market will direct your marketing campaigns. To effectively reach and engage with your potential customers, you can design targeted adverts, craft captivating messaging, and pick the best marketing platforms.
Planning to start a candle business as a side gig? Checkout this article to for more information.
Building an Attractive Website
Your website is an essential component of the growth of your company since it acts as the virtual storefront when selling candles online. To grab visitors' attention, encourage them to explore your offerings, and encourage them to make purchases, it is crucial to have an aesthetically beautiful and user-friendly website.
It is crucial to spend money on excellent product photography. Display your candles in their finest light by utilizing eye-catching images that draw attention to their distinctive qualities, hues, and textures. Visitors will be drawn in by a visually appealing display, and they will be able to picture the mood your candles may produce in their homes as well.
It's crucial to have thorough and alluring product descriptions. Craft descriptions that appeal to the senses, outlining the scents, feelings, and advantages of each candle. Show potential customers how your candles can improve their surroundings and make their experiences more fulfilling.
Make sure that the design of your website is simple, clear, and mobile-friendly. Your website must offer a smooth experience across all devices given the growing popularity of smartphones for online browsing and purchasing. Reduce any obstacles to completing a transaction by streamlining the purchasing process with simple navigation, clear call-to-action buttons, and secure payment methods.
A connection with potential clients can be cultivated by developing an interesting "About Us" page. Tell them about the history, principles, and sources of inspiration for your brand. You may create an emotional connection with visitors by humanizing your business and sharing your enthusiasm, which increases the possibility that they will become devoted consumers.
Leveraging Social Media Promotion
Online candle sales and marketing prospects abound on social media sites. Creating a thorough social media plan is essential for building brand recognition, connecting with customers, and boosting website traffic.
Find the social media platforms where your target audience is most active to start. You should concentrate your efforts on the platforms that correspond to the preferences and actions of your audience, whether they are Instagram, Facebook, Pinterest, or a combination of platforms. Create visually beautiful posts that compellingly display your candles.
Use eye-catching visuals, movies, and photos of the highest caliber to attract potential buyers. Share lifestyle photos that speak to the objectives and interests of your target audience or behind-the-scenes photos of your candle-making process.
Use relevant hashtags in your content to broaden their reach and boost their discoverability. Find and interact with influencers or micro-influencers in the wellness or home décor areas who can increase the awareness of your brand. Working along with them can help you get your candles in front of their large audiences, which opens up a useful channel for connecting with new potential clients.
Actively interact with your social media followers by quickly answering their questions, comments, and messages. Hosting competitions, freebies, or interactive polls that promote a feeling of community and involvement will encourage interaction.
Encouraging pleased consumers to share their experiences and opinions on social media as user-generated material may be a potent social proofing strategy. As their followers learn about your candles, this not only increases the reputation of your business but also has a cascading impact.
Maintaining an active social media presence requires consistency. Post material frequently, interact with your audience, and follow conversations and trends in the candle and home decor communities. You may run an online candle business by strategically leveraging social media tools to generate a strong online presence, develop close relationships with clients, and increase website traffic.
Offering Discounts and Bundle Deals
Given that consumers are lured to fantastic bargains and discounts, it is crucial for your online candle business to occasionally run specials that encourage potential customers to buy your candles rather than those of your rivals.
Running seasonal sales or limited-time specials is a good tactic. To inspire a sense of urgency and excitement among clients, take advantage of seasonal occasions or exceptional events. You can attract potential customers who are actively looking for the greatest deals by providing discounts or special offers during these times.
Another strategy is to offer first-time customers special discounts. This helps you develop a devoted customer base in addition to encouraging potential customers to test your products. A potent technique to persuade first-time buyers to make their first purchase is by providing a special discount code or a welcome gesture.
Making enticing bundle products might also draw clients searching for diversity and value. Including complimentary candle scents or accessories in bundle offers gives you the chance to upsell and raise the average order value. To underline the value clients gain when purchasing these bundles, highlight the discounts and the distinctive combination of products they contain.
Make use of your website, social media platforms, and email newsletters to market these promotions. Create captivating banners and images for your website to highlight ongoing sales. Share attractive images with thought-provoking descriptions on social media to generate conversation and increase website traffic. Use email newsletters to remind subscribers that the deals are only available for a limited time and to promote quick action.
Customers will feel excited and valued by your infrequent promotions, discounts, and package deals. This not only boosts revenue in the short run but can also inspire repeat business and client loyalty over time.
Prioritizing Exceptional Customer Service
Building brand loyalty and fostering long-term client relationships require exceptional customer service. You can establish a great experience that distinguishes your online candle business from the competition by focusing on quick and personalized responses to client questions, comments, and reviews.
Offer a variety of communication channels to accommodate varied tastes to deliver exceptional customer service. Make sure customers can contact you easily and quickly, whether it's via email, live chat, or social network message. Your customer care staff should receive training so they can address any potential problems with knowledge and help. Encourage them to go above and beyond to satisfy customers and surpass their expectations.
It's critical to establish a seamless order fulfillment process in addition to timely communication. Aim to ship orders accurately and quickly with the least amount of delays. Giving clients access to tracking information enables them to follow the progress of their packages, increasing transparency and boosting customer confidence in your company.
Consider putting handwritten notes or other surprises to give the packing a more personal touch. These kind actions convey your gratitude to your clients and make the unboxing experience special. By going above and beyond in this way, businesses can create a great impression and inspire customers to tell others about their excellent experience.
Another method for increasing client loyalty is by implementing a loyalty program or providing rewards for repeat business. Think of giving customers exclusive offers, early access to new items, or extra benefits. By expressing gratitude for their assistance, you can persuade customers to pick your candles over rivals' and support your business.
By placing a high priority on providing great customer service, you not only ensure customer pleasure but also develop a foundation of devoted customers who are more likely to buy your products again and recommend them to others. By investing in these initiatives, you show your dedication to providing excellent customer service and lay the groundwork for long-term productivity in the cutthroat online candle industry.
Explore the world of sensational homemade candles by visiting this article here.
Frequently Asked Questions
What are the advantages of market research for my online candle business?
Understanding customer preferences, spotting market trends, and finding possible market gaps all depend heavily on market research. You can personalize your candle products to fit customer expectations, set yourself apart from the competition, and make wise business decisions by conducting market research. Your prospects of growth in the online candle industry are ultimately increased thanks to its assistance in identifying your target market and optimizing your marketing tactics.
How crucial is social media marketing for online candle sales?
Online candle sales require significant social media marketing. You may use social media sites like Instagram, Facebook, and Pinterest to visually display your candles, interact with potential consumers, and create a community around your business.
Utilizing social media can help you grow your brand's recognition, attract more visitors to your website, and cultivate client loyalty. In the cutthroat candle industry, engaging your audience through content, competitions, and influencer partnerships helps build brand awareness and forge a strong online presence.
What are the benefits of providing excellent customer service for an online candle business?
Providing exceptional customer service is essential for establishing credibility, gaining favorable press, and promoting brand loyalty. When making judgments about their purchases, online users depend on rapid and tailored support.
The efficient fulfillment of orders and the creation of a great shopping experience are all made possible by providing exceptional customer service. Customers who are happy with your candles are more likely to make more purchases, recommend your candles to others, and leave favorable reviews, all of which help your online candle business expand and succeed.
To learn more on how to start your own candle-making business check out my Startup Documents here.
The information provided by CandleBusinessBoss.com ("The Site") is for general informational purposes only. All information on the Site is provided in good faith, however, we make no representation or warranty of any kind, express or implied, regarding the accuracy, adequacy, validity, reliability, availability, or completeness of any information on the Site. Under no circumstance shall we have any liability to you for any loss or damage of any kind incurred as a result of the use of the Site or Reliance on any information provided on the Site. Your use of the Site and your reliance on any information on the Site is solely at your own risk. This blog post is for educational purposes only and does not constitute legal advice. Please consult a legal expert to address your specific needs. Terms and Conditions.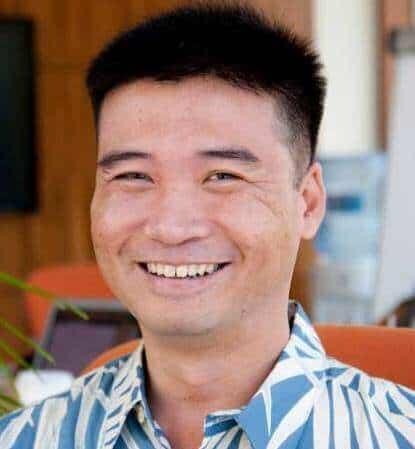 Meet Shawn Chun: Entrepreneur and Candle Business Fan.
I'm a happy individual who happens to be an entrepreneur. I have owned several types of businesses in my life from a coffee shop to an import and export business to an online review business plus a few more and now I create online candle business resources for those interested in starting new ventures. It's demanding work but I love it. I do it for those passionate about their business and their goals. That's why when I meet a candle business owner at a craft fair, farmers market, retail location or anywhere else I see myself. I know how hard the struggle is to obtain and retain clients, finding good employees all while trying to stay competitive. That's why I created Candle Business Boss: I want to help candle business owners like you build a thriving business that brings you endless joy and supports your ideal lifestyle.