In the ever-expanding world of candle businesses, it is essential to have a catchy and memorable name to separate from the competition. A well-crafted business name can immediately resonate with potential customers by evoking feelings of warmth and allure.
To best create a candle business name idea, you should consider incorporating elements like "Glow," "Aura," or "Illuminate" for a touch of ambiance. Combine them with words like "Candle," "Luminary," or "Wick" to form catchy and memorable names. Aim for a name that evokes warmth and allure.
This article will explore the art of naming a candle business, offering insights and strategies to inspire your creativity and lead you to the ideal moniker for your enterprise.
The Importance of a Strong Business Name
An intelligently designed candle company name has a meaning that goes beyond its obvious use. It acts as a potent instrument for developing and maintaining your brand identity. Potential clients will initially come into contact with your company through its name, which they will most likely remember and use to refer to your brand.
In a sea of rival brands, a carefully constructed name has the power to draw in your target audience. It arouses curiosity in potential buyers, encouraging them to learn more about your items. A memorable name helps with word-of-mouth advertising since pleased clients are more inclined to mention a company's name that made an impression.
Your company name also serves as a succinct summary of your goods and principles. Your candles' essence should be captured by it, whether that's luxury, environmental friendliness, or a particular theme. You establish a connection with customers who share those values by carefully choosing words and ideas that are consistent with your brand's unique selling propositions.
A carefully chosen candle business name not only creates your brand identity but also serves as a great marketing instrument that attracts attention promotes awareness, and informs potential customers about your goods and principles. You should carefully evaluate it because it is a crucial part of your overall branding strategy.
Elements to Consider
It's good to use components that conjure up the desired mood and strongly connect with your target audience when coming up with suggestions for the name of your candle business. Think about using terms like "Glow," "Aura," or "Illuminate" to conjure up thoughts of soft, flickering candlelight, instantly invoking a sense of warmth, tranquillity, and relaxation. Your company name may become distinctive and appealing by using these words because of their compelling and expressive qualities.
You can combine these ambiance-invoking keywords with other pertinent words like "Candle," "Luminary," or "Wick" to make truly unusual and memorable names. As an illustration, "GlowCandle," "AuraLuminary," or "IlluminateWick." You can create distinctive and evocative combinations that perfectly express the spirit of your candle brand by combining these components.
Always keep in mind that you want to come up with a name that appeals strongly to your target market while also standing out. It should conjure up the feelings and experiences that come with candlelight, helping potential buyers picture the cozy warmth and seductive ambiance that your candles provide. You can create a captivating and unforgettable candle business name that distinguishes your brand by strategically incorporating these components.
Check out this article to help you create an engaging website for your candle business.
Reflecting on Your Brand Identity
It is essential to make sure that the name you choose for your candle company accurately captures both your brand identity and the particular market segment you want to fill. Consider your candle brand's aesthetics, values, and sense of style. Are eco-friendly candles, opulent fragrances, or original designs your main priorities? Understanding the positioning of your brand will help you choose terms and ideas that correspond to the picture you want to convey.
For instance, using words like "green," "organic," or "natural" in your company name can communicate such ideals to potential clients if your brand focuses on sustainability and eco-consciousness. Think about using adjectives like "luxury," "exquisite," or "prestige" to convey a sense of sophistication if your business is associated with extravagance and indulgence.
You build a strong connection and draw clients who share your beliefs and are interested in your products or services by using phrases that appeal to your target audience and capture the essence of your brand. By having your brand identity and candle business name coincide you can stand out from the competition and draw in the proper clients for your items.
Brainstorming Techniques
Utilize brainstorming tactics that promote idea generation to spark your imagination and jump-start the process of coming up with a catchy name for your candle company. Start by compiling a list of words and expressions that are connected to candles, the atmosphere, and the feelings you want to arouse in your audience. Attempt to picture the terms "candlelight," "fragrance," "serenity," and "tranquility."
Expand your brainstorming by looking up other phrases that reflect the spirit of your brand and the intended emotional connection, including synonyms, analogies, and even terms from other languages. Consider using the words "illuminate" or "aroma" instead of "light" or "scent," or look into poetic terminology like "twilight" or "whispering flames."
To come up with original and evocative name ideas, try out various word combinations by mixing and combining them. To find a name that resonates and encapsulates the soul of your candle brand, experiment with word placement, order, and even spelling.
Always keep in mind that you want a name that stands out, is memorable, and evokes the desired emotional response in your target audience. By using these brainstorming strategies, you'll be able to find undiscovered jewels and ignite new concepts that might inspire the ideal candle business name.
Seeking Inspiration
Finding ideas and inspiration from well-established candle companies can be a helpful step in developing your concepts. Spend some time learning the names of trusted brands in the candle industry, both locally and internationally. Examine their naming conventions to spot recurrent themes or strategies that make their names distinctive.
Pay attention to what appeals to you as a customer and prospective business owner. Is there a specific approach, tone, or appearance that grabs your attention? Note the components that make you feel good or that support your vision for your candle business.
Once you have discovered these resonating components, consider how you may creatively and uniquely incorporate them into the name of your own candle company. To make it uniquely yours, think about utilizing comparable linguistic constructs, experimenting with word combinations, or including a personal touch.
You may acquire important insights and make sure that your company name has a significant impact and resonates with your target audience by researching popular candle companies and modifying their naming practices to meet your own brand identity. Always keep in mind that you want to come up with a name that sticks out in the crowded market, expresses your special products, and attracts attention.
Learn how candle sales drive new business growth by checking out this article here.
Memorable and Catchy Names
Be sure to choose a name for your candle company that is both distinctive and catchy. You want a name that people can say easily and that sticks in their minds after hearing it. Consider using literary techniques like alliteration, rhyme, and rhythm to accomplish this.
Consonant tones are repeated in alliteration, which can have a pleasant and lasting impact. As an illustration, "Glowing Gems" or "Whispering Wicks." Contrarily, rhyme uses words with similar last sounds, such as "Luminous Bloom" or "Flicker and Shimmer." Your company name may become more remembered if you use these fun and melodic combinations.
Pay attention to the name's rhythm. A name with a mellow, flowing rhythm might increase its allure. To produce a balanced and harmonic tone, play around with the word placement and syllable count in your name.
You can create a candle company name that distinguishes itself from the competition and makes a positive first impression on potential clients by combining these linguistic elements. Your brand will become more identifiable and the likelihood that buyers will remember and look for your candles will improve with a catchy and memorable name.
Testing and Feedback
It's crucial to test various names for your candle company among your target market and obtain feedback after you've whittled down your choice. Testing the names enables you to gather insightful information and guarantees that the final selection will appeal to your prospective clients.
You can use a variety of techniques to get opinions. As it enables you to reach a big number of respondents and gather quantitative data, conducting surveys is a popular strategy. Create tests that evaluate each name's general appeal, memorability, and applicability. Ask participants to rank the names or to write down their thoughts and preferences.
Focus groups provide people with a chance to have more in-depth conversations. Bring together a small group of people who suit the description of your target audience, and then conduct a discussion about the names. Invite participants to contribute their ideas, connections, and any other input they may have. Focus groups' participatory format can provide ideas that may not come to light through surveys alone.
Using social media surveys to quickly and efficiently elicit opinions from a larger audience. Create articles or stories on social media sites like Instagram or Twitter and get your followers to vote for their preferred name or leave comments with their thoughts.
Examine the comments you get and look for trends or recurring ideas. Look for names that frequently elicit favorable reactions, fit your brand identity, and appeal to your target market. You can use the information in this article to help you choose the best name for your candle business.
By including your target audience in the naming process, you not only guarantee that the final name will be well-received but also encourage a feeling of participation and connection. In the end, choosing a name that attracts attention, connects with clients, and helps your candle business flourish will be greatly influenced by the response you receive.
Legal Considerations
It is essential to carry out a thorough study before deciding on your candle company name to make sure it is available and legal. This action is crucial to prevent any trademark disputes or infringements and to guarantee adherence to regional laws and regulations.
To determine whether the name you have chosen is already trademarked or being used by another company in the candle industry or comparable industry, start by conducting a comprehensive search. Searches in online business directories, trademark databases, and general internet searches can all be used for this. It's also a good idea to get expert legal counsel from lawyers or trademark experts who can aid in doing a more thorough search and offer direction on potential legal difficulties.
Along with trademark issues, it's crucial to make sure local laws and regulations regulating business names are followed. Consulting with legal experts familiar with your local laws can help guarantee that your selected name complies with all relevant standards. Different jurisdictions might have particular rules or restrictions on naming practices.
You can make sure that the name you want to use for your candle company is available, sound legal, and suitable for use by completing a thorough search and speaking with legal professionals. This step is essential for establishing a solid basis for your company and preventing any future legal concerns.
Frequently Asked Questions
How crucial is the name of the candle company in drawing clients?
To draw customers, the name of the candle company is really important. A strong brand identity can be built with the help of a well-written and memorable name that can draw interest. It works as a marketing tool to set your company apart from rivals and makes a strong impact on prospective clients.
Should I concentrate on including particular words or themes in the name of my candle company?
For best results in connecting with your target audience, use terms or themes that specifically refer to candles, atmosphere, and warmth. While terminology like "Candle," "Luminary," or "Wick" denotes the essential product, words like "Glow," "Aura," or "Illuminate" suggest the desired emotional experience. However, it's crucial to find a balance and make sure that the name accurately captures your brand's personality, target market, and industry.
How can I evaluate the viability of potential candle company names?
Before making a decision, it is crucial to test the viability of potential candle business names. You can poll your target audience on social media, hold focus groups, or conduct surveys to gain their opinions. Pay attention to their perceptions of each name overall as well as their preferences and associations. This input will give you insightful information that will assist you in selecting a name that will best appeal to your target market.
To learn more on how to start your own candle-making business check out my Startup Documents here.
The information provided by CandleBusinessBoss.com ("The Site") is for general informational purposes only. All information on the Site is provided in good faith, however, we make no representation or warranty of any kind, express or implied, regarding the accuracy, adequacy, validity, reliability, availability, or completeness of any information on the Site. Under no circumstance shall we have any liability to you for any loss or damage of any kind incurred as a result of the use of the Site or Reliance on any information provided on the Site. Your use of the Site and your reliance on any information on the Site is solely at your own risk. This blog post is for educational purposes only and does not constitute legal advice. Please consult a legal expert to address your specific needs. Terms and Conditions.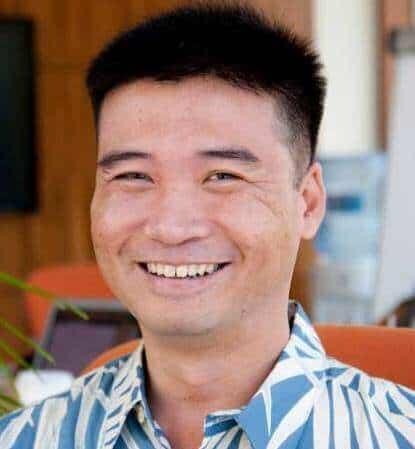 Meet Shawn Chun: Entrepreneur and Candle Business Fan.
I'm a happy individual who happens to be an entrepreneur. I have owned several types of businesses in my life from a coffee shop to an import and export business to an online review business plus a few more and now I create online candle business resources for those interested in starting new ventures. It's demanding work but I love it. I do it for those passionate about their business and their goals. That's why when I meet a candle business owner at a craft fair, farmers market, retail location or anywhere else I see myself. I know how hard the struggle is to obtain and retain clients, finding good employees all while trying to stay competitive. That's why I created Candle Business Boss: I want to help candle business owners like you build a thriving business that brings you endless joy and supports your ideal lifestyle.