An enriching business option for budding entrepreneurs trying to break into the booming home fragrance market is starting a private-label candle company. A systematic approach must be taken to guarantee an effective launch and long-term growth.
To best commence a private label candle business, you should do market research, find high-quality candle suppliers, develop unique branding and packaging, open an online store, use social media and influencers for promotion, simplify order fulfillment, and provide excellent customer service.
Market Research
Before starting a private-label candle business, thorough market research is essential. You can create a winning business strategy by conducting thorough market research to get important insights into industry trends, consumer preferences, and the competitive environment.
Start by carefully examining your target audience. Determine what candles they prefer and what they require specifically. Identify the market's desire for various candle types, fragrances, and designs. Your ability to match your product offers to the needs of potential customers will be aided by this information.
Studying the current market competitors in the candle sector is also essential. Find their areas of strength and weakness, as well as any gaps or chances for differentiation. You may create a distinct selling proposition for your private-label candles by being aware of what your rivals are providing.
It is crucial to examine both online and physical shopping outlets. Determine prospective distribution channels for your candles, such as online auction sites, e-commerce websites, or physical retail locations. You can use this study to find the best distribution channels for your items and to reach your target market.
High-Quality Candle Suppliers
The quality of your candles is crucial when starting a private-label candle business to establish a respected brand and win customers. It is essential to carefully choose reputable candle suppliers who provide high-quality goods and uphold industry standards.
Seek out vendors who have a history of providing exceptionally high-quality candles. To maintain consistent excellence, they should put a high priority on employing premium ingredients and strictly adhere to manufacturing procedures. To satisfy the various tastes of your target customers, take into consideration providers who provide a wide variety of candle options, such as soy-based, beeswax, or organic candles.
Consider several aspects when assessing potential providers. To make sure they can satisfy your demand as your firm expands, evaluate their production capacity. To guarantee order delivery on time, take into account lead times.
Minimum order numbers should match your company's needs and financial constraints. Investigate customizing choices as well, as being able to produce distinctive candle patterns or scents might distinguish your brand.
Before buying from a source, ask for samples to evaluate the caliber of their candles. To evaluate burn time, scent strength, and overall performance, test the samples. You may decide whether the source satisfies your quality criteria using this first-hand knowledge.
For long-term productivity, building trusting connections with your suppliers is essential. Maintain open channels of communication and a cooperative attitude. Your private-label candle business would benefit greatly from a dependable source who can regularly deliver high-quality candles and meet your changing needs.
Check out this article here to get ideas on how to make a homemade soy candles.
Unique Branding and Packaging
Develop a distinctive brand identity and eye-catching packaging to set yourself out from competitors in the fiercely competitive candle business. It is crucial to develop a brand that appeals to your target market and accurately represents your beliefs and products.
Create a brand name that appeals to your target market and captures the soul of your company to get started. Customers will have an easier time connecting with your brand if it has a unique and memorable name that makes sense.
Equally crucial is developing a captivating brand narrative. Create a story that conveys the vision, core principles, and differentiators of your brand. Create an emotional connection with your audience by telling them a story that demonstrates your brand's value.
Invest in aesthetically appealing labels and materials that represent your business identity when it comes to packaging. Create packaging that reflects the beauty of your business while capturing the spirit of your candles. Make use of premium components that not only safeguard the candles but also improve their overall presentation.
To meet the rising demand for sustainable products, take into account eco-friendly packaging solutions. Utilize recyclable or biodegradable materials, and consider eco-friendly packaging ideas. This eco-friendly strategy not only fits with customer tastes but also demonstrates your dedication to sustainability.
Customers should have a favorable first impression of the packaging, which will persuade them to purchase your candles over rival brands. The packaging acts as a physical image of your brand and is essential for drawing interest, motivating purchases, and creating a positive consumer experience.
Online Store Establishment
Any business, especially one selling private-label candles, must have a strong web presence to succeed in the current digital age. You can increase your reach and sell your candles to clients all around the world by setting up an internet store. Selecting a reputable e-commerce platform that provides customization possibilities and smoothly interacts with secure payment methods is crucial.
Create a user-friendly, visually appealing website that displays your candles, the history of your brand, and thorough product descriptions. Customers should have no trouble navigating, perusing your offers, and making purchases on your website since it should deliver a seamless user experience. To increase its visibility and draw in organic traffic, optimize your website for search engines by integrating pertinent keywords, meta descriptions, and tags.
Make sure your online store is responsive because more and more people are using smartphones to access the internet. By using responsive design, you can make sure that your website responds to all screen sizes and provides a consistent, user-friendly experience on all platforms.
Implement safe payment methods that give your clients peace of mind. To accommodate different client preferences, provide a range of payment choices, such as credit cards, PayPal, or digital wallets. Including client testimonials and ratings on your website increases credibility and confidence, assuring potential customers of the excellence and satisfaction of your products.
Update your online store frequently with new product launches, promotions, and interesting content to keep it interesting and current. Keep visitors interested and informed by using blog posts, articles, or candle-related recommendations. This will ultimately lead to conversions and encourage repeat purchases.
Social Media and Influencer Marketing
Your private label candle business's visibility and reach can be significantly increased by using the influence of social media platforms and influencers. You may promote your candles by uploading eye-catching photos and videos to your social media profiles on sites like Instagram, Facebook, and Pinterest. It's critical to have a unified content strategy that fits your brand's personality and appeals to your target market.
It can be quite useful to collaborate with influencers who have a sizable fan base in the lifestyle or home décor area. Influencers can aid in spreading the word about your candles to their attentive following, building brand recognition, and increasing traffic to your online store.
To capitalize on their popularity and increase your reach, think about collaborating with influencers for product reviews, sponsored posts, or collaborations. Hosting giveaways, competitions, or influencer-curated collections can further boost engagement, draw in new clients, and expand the reach of your company.
It's crucial to create a sense of neighborhood and interaction on social media. Engage with your fans by answering their questions, comments, and messages. By releasing behind-the-scenes content, instructions for creating candles, or lifestyle ideas that are relevant to your company, you may create a true relationship with your audience.
Encouragement of user-generated material can help improve engagement and foster a feeling of community around your company. Examples of this include customers discussing their experiences or innovative candle displays.
Track the effectiveness of your postings, campaigns, and overall social media presence by using social media analytics tools. Learn more about customer preferences, demographics, and engagement trends to improve your content strategy and marketing tactics. You may improve your social media efforts, produce more pertinent content, and efficiently target your audience by utilizing data-driven insights.
Check out this article for the ways to start your gel candle business online.
Streamlining Order Fulfillment
Since it directly affects customer happiness and promotes repeat business, effective order fulfillment is a crucial component of operating a fruitful private-label candle business. Implementing a simplified procedure that efficiently handles orders, inventory, and shipping is crucial to achieving this.
To keep track of stock levels, automate reordering, and preserve correct inventory records, think about using inventory management software. By giving you real-time access to your stock levels and automatically producing purchase orders when stock levels exceed a certain threshold, this software can help you manage your inventory more effectively. You can make sure you always have the resources you need to quickly fulfill customer requests by putting in place a well-organized inventory system.
It's essential to work with reputable shipping companies to deliver your candles safely and on time. Choose dependable shipping businesses with a solid reputation, reasonable costs, and a history of delivering products securely.
Giving clients access to accessible tracking data enables them to keep track of the status of their orders and lowers any potential delivery-related worries. Providing proactive customer service and quickly responding to any questions or issues with shipment can improve the overall customer experience.
Think about using tactics to encourage greater orders, including providing free shipping or reduced prices for clients who reach a certain purchase threshold. This may entice customers to make larger single-transaction candle purchases, raising the average order value and potentially boosting profitability.
Excellent Customer Service
Providing outstanding customer service is essential to starting a fruitful private-label candle business. Your customer service workforce needs to be taught how to exhibit important traits like expertise, attentiveness, and empathy as a starting point.
Make sure they are knowledgeable about your product offers, able to give correct information, and able to respond quickly and effectively to client questions and issues. Going above and above to satisfy customers might make a long-lasting good impression.
Putting in place a customer loyalty program can improve the client experience even further and promote repeat business. Customers can feel appreciated and encouraged to keep engaging with your company by receiving special discounts, individualized offers, or early access to new candle releases as a result of their loyalty.
Sending customized thank-you cards or emails to customers can personalize interactions with them and show them how much you appreciate their business. Furthermore, offering pertinent candle care advice and recommendations can enhance the value of their purchase and show your knowledge and dedication to their happiness.
The value of actively gathering consumer feedback and reviews for identifying areas for improvement and determining customer happiness cannot be overstated. Encourage clients to participate in surveys or review sites to share their stories and offer feedback.
Make improvements to your products, procedures, and general customer service based on this input. By highlighting the wonderful experiences people have had with your candles, positive reviews and testimonials may be used to gain the trust and credibility of future buyers.
Frequently Asked Questions
How crucial is market research when launching a private-label candle company?
Starting a private label candle business requires conducting market research since it enables you to understand customer preferences, spot market trends, and evaluate competitors. It gives you the ability to decide on product creation, pricing, and marketing tactics with knowledge, improving your chances of growth in a cutthroat market.
Why is locating high-quality candle suppliers so important?
Finding high-quality candle suppliers is essential since the caliber of your candles directly affects the satisfaction of your customers and the reputation of your company. Longer burn times, better aroma performance, and an all-around better experience are all provided by high-quality candles for your clients. By working with trustworthy suppliers, you can guarantee consistency in quality and raise the market recognition of your brand.
What are the advantages of social media and celebrities for a private-label candle business?
Influencers and social media are essential for marketing a private-label candle business. You may communicate with potential customers, promote your brand, and display visually appealing photographs of your candles on websites like Instagram, Facebook, and Pinterest.
Working with influencers with a targeted audience can expand your reach, improve brand recognition, and increase traffic to your online store. Their recommendation can increase conversions and confidence, which can help your company expand.
To learn more on how to start your own candle-making business check out my Startup Documents here.
The information provided by CandleBusinessBoss.com ("The Site") is for general informational purposes only. All information on the Site is provided in good faith, however, we make no representation or warranty of any kind, express or implied, regarding the accuracy, adequacy, validity, reliability, availability, or completeness of any information on the Site. Under no circumstance shall we have any liability to you for any loss or damage of any kind incurred as a result of the use of the Site or Reliance on any information provided on the Site. Your use of the Site and your reliance on any information on the Site is solely at your own risk. This blog post is for educational purposes only and does not constitute legal advice. Please consult a legal expert to address your specific needs. Terms and Conditions.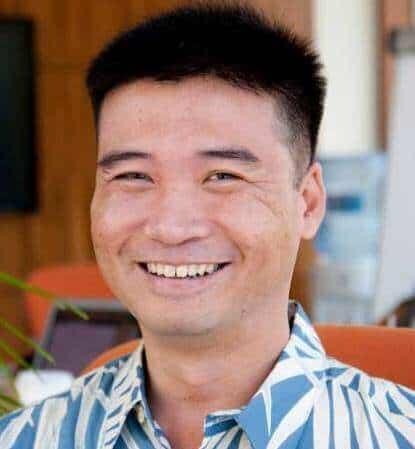 Meet Shawn Chun: Entrepreneur and Candle Business Fan.
I'm a happy individual who happens to be an entrepreneur. I have owned several types of businesses in my life from a coffee shop to an import and export business to an online review business plus a few more and now I create online candle business resources for those interested in starting new ventures. It's demanding work but I love it. I do it for those passionate about their business and their goals. That's why when I meet a candle business owner at a craft fair, farmers market, retail location or anywhere else I see myself. I know how hard the struggle is to obtain and retain clients, finding good employees all while trying to stay competitive. That's why I created Candle Business Boss: I want to help candle business owners like you build a thriving business that brings you endless joy and supports your ideal lifestyle.