In today's digital era, establishing a gel candle business online offers aspiring entrepreneurs vast opportunities. However, to effectively penetrate this competitive market, it is necessary to prioritize several essential factors.
To best initiate a gel candle business online, you should prioritize having unique gel candle designs, high-quality materials, an e-commerce website, effective online marketing strategies (social media, SEO), and strong customer service skills.
This article will guide you through the essentials of launching an online gel candle business. By recognizing and implementing these priorities, you can build a solid foundation for your online business.
The Importance of Unique Gel Candle Designs
Being distinctive from the competition is essential in the world of internet enterprises, and this is also true for a gel candle company. One of the basic pillars of growth in this market is the use of distinctive and appealing designs. Customers are continuously searching for things that are eye-catching and stand out to give their homes or other areas a personal touch.
It is crucial to devote time and energy to research and the development of original gel candle designs to satisfy this need. Start by being thoroughly familiar with the most recent candle industry trends while also thinking about potential points of difference. Examine the market to find any holes or untapped themes you may use to create your distinctive style.
Gel candle designs require a lot of experimentation. Play around with different themes, shapes, colors, textures, and textures to produce a wide variety of appealing products. Consider using unusual molds or even eye-catching, custom-made containers in addition to the more traditional round or square candle shapes.
Using premium pigments and experimenting with color schemes can provide eye-catching visual effects. To add a layer of curiosity, experiment with various textures and finishes, such as smooth, marbled, or frosted surfaces.
Don't be afraid to think creatively and get ideas from many places. Your ideas for gel candles might be greatly influenced by nature, art, cultural symbols, or even your own experiences. You may create a product line that stands out in the market by adding a dash of imagination and originality to your creations.
By providing original designs, you distinguish yourself from rival businesses and draw in a committed clientele. Customers become attached to and loyal to your business when they discover gel candles that are unique and difficult to find elsewhere. Customers stay interested in your brand and are ready to see what you have to offer next when you regularly provide new and intriguing designs.
Always keep in mind that distinctive designs have an impact beyond the actual candles. Make sure your logo and packaging exhibit the same level of originality and innovation. Think about adding specialized labels, chic packaging, or even one-of-a-kind details that will improve the whole consumer experience and emphasize the rarity of your gel candles.
Learn how important your target market is in launching your candle business.
High-Quality Materials for Superior Gel Candles
The quality of the materials used in your products is crucial when operating an online gel candle business. In addition to having an impact on client happiness, it also has a big impact on how your brand is seen. You can make sure that your gel candles are secure, long-lasting, and ecologically beneficial by emphasizing high-quality components.
Start by sourcing your gel candles' essential components with care. Choose high-quality gel wax that has been specially prepared for candlemaking. This guarantees even burning of your candles, giving clients a reliable and satisfying experience. Poor wax might cause problems with uneven melting or a lot of smoke, which will significantly lower the overall quality of your candles.
Another important component that enhances the attraction of your gel candles is fragrance oils. Select superior candle-specific oils of the highest quality. When the candle is lit, these oils should not only provide a variety of aromas but also a lingering, pleasant aroma. The ideal scent may produce an alluring atmosphere and leave clients with positive memories.
Wicks are frequently disregarded but are very important to the performance of gel candles. Choose wicks that are made especially well for gel candles if possible. These wicks ought to be produced from substances that encourage a steady and even burn, reduce soot production, and inhibit tunneling. Your gel candles will operate optimally and burn cleanly if the appropriate wicks are chosen.
Gel candle containers provide a practical purpose in addition to adding to their aesthetic appeal. Select containers that are both aesthetically pleasing and long-lasting. Your candles will look more attractive and stylish overall when they are displayed in high-quality containers with elegant patterns and finishes. Think of alternatives like glass jars or ornamental containers that improve the aesthetic appeal and provide a sense of high quality.
You build a reputation for creating great gel candles by staying committed to using top-notch materials. Customer testimonials from delighted clients can aid in the expansion of your company. Customers value and notice the difference in quality, which may lead to repeat business and favorable evaluations, thus enhancing the reputation of your company.
Using ecologically friendly materials may draw clients who value sustainable goods. Think about using natural waxes and fragrance oils made from renewable sources, as well as other non-toxic and environmentally friendly components, in your gel candles. Promoting your dedication to sustainability can appeal to eco-aware customers and enhance the reputation of your brand.
Building an E-commerce Website
An online gel candle business in the digital era requires a well-designed and user-friendly e-commerce website. Your website acts as your company's online storefront, giving prospective buyers their first glimpse of your name and items. Prioritizing your website's design and functionality is crucial for growth in the cutthroat online business environment.
A website must be professionally designed if it is to be visually appealing and engaging. Hire seasoned web designers to work with you so they can translate your brand's aesthetic into an alluring online presence.
Utilizing aesthetically pleasing layouts, colors, and fonts that are consistent with your company identity, your website should showcase the distinctive style of your gel candle designs. A visually appealing website aids in making a good first impression and grabs users' attention, enticing them to explore more.
Another crucial factor to take into account when developing your e-commerce website is user experience. To guarantee that visitors can locate the information they need with ease, use simple navigation and a clear site layout.
Clearly describe your gel candle items and classify them according to their distinct qualities and advantages. To highlight the aesthetic appeal of your gel candles and assist customers in making wise purchasing decisions, high-quality product photos are crucial.
Secure payment gateways must be added to your website if you want to gain the confidence of your clients. To protect important client information, make use of reputable payment processors that provide secure transactions. To convince clients that their personal and financial information is secure, make sure to disclose the security precautions you have in place, such as SSL certificates.
It's also essential to have effective order management tools if you want your online gel candle business to run smoothly. Install a reliable inventory management system that enables you to precisely track stock levels and prevent overselling. through ensuring prompt and precise deliveries, and streamlining the order fulfillment process from order receipt through packaging and shipping. Enhancing client happiness and promoting repeat business can be achieved by offering a seamless and effective shopping experience.
Utilize analytics tools to continuously track and examine website performance to find areas for enhancement. Examine user behavior to learn more about how visitors utilize your websites, such as bounce rates and conversion rates. Make data-driven decisions based on this information to optimize your website's user experience and increase conversions.
Effective Online Marketing Strategies
Effective online marketing methods are essential in the digital sphere for boosting brand recognition, boosting website traffic, and turning leads into customers. Search engine optimization (SEO) and social media are effective internet marketing strategies for gel candle businesses.
Social Media Marketing
Use well-known social media sites like Instagram, Facebook, and Pinterest to promote your gel candle designs by posting visually appealing content on these sites. Post eye-catching photos and movies that showcase the elegance and distinctiveness of your candles.
Engage your target audience by letting them in on the creative process behind the scenes, hosting fun contests, and supporting user-generated content. Having a good social media presence develops consumer loyalty, raises brand exposure, and produces organic growth through shares and interactions.
Search Engine Optimization (SEO)
By using efficient SEO techniques, you may improve the visibility of your website in search engine results. Perform keyword research to find pertinent and effective search terms for gel candles. By using these keywords in your page titles, headings, and meta descriptions, you may optimize your website.
Create useful and educational blog posts on gel candles that answer frequently asked questions and offer professional insight. To reach potential clients who are actively looking for gel candles and to obtain a competitive edge in the online market, you need to optimize your website for search engines.
Check out this article to learn the process of starting your homemade soy candles for business.
The Power of Strong Customer Service
Like in any other industry, providing excellent customer service is essential to starting and growing a gel candle business. Putting the needs of the client first helps to establish trust and encourages customer loyalty, which promotes repeat business and positive word-of-mouth recommendations.
Responding quickly to client inquiries is a crucial component of providing outstanding customer service. Make it a point to respond to consumer queries or concerns promptly, whether they are raised via email, social media, or live chat assistance. Quick responses prove your dedication to client pleasure and illustrate how much you respect their time and brand loyalty.
It's crucial to be proactive in resolving client problems or complaints. Pay close attention to client comments, take their issues seriously, and offer suitable answers. Train your customer service staff to respond to a range of scenarios with professionalism and empathy, making sure that clients feel heard and appreciated.
Implementing live chat support on your website can be a helpful tool for providing clients with immediate assistance. It enables instant communication and support, allowing you to handle queries or problems right away. Make sure that you respond to emails quickly and effectively as many consumers rely on them for questions or assistance.
A positive customer experience requires open lines of communication. Contact details, like email addresses or phone numbers, should be prominently displayed on your website and social media accounts. This makes it simple for clients to contact you when necessary. Multiple communication channels improve accessibility by letting clients select their preferred channel.
An invaluable tool for helping you maintainably enhance your goods and services is customer feedback. Encourage clients to submit reviews, offer feedback, or finish satisfaction questionnaires. Pay attention to both good and negative criticism because both reveal areas that require improvement and areas where you excel. Make the required corrections to your gel candle designs, customer service procedures, or any other part of your business using this feedback.
Frequently Asked Questions
How do I make distinctive gel candle designs for my online store?
There are several techniques you can try out to make distinctive gel candle patterns. Start by investigating market trends for candles and locating any gaps or potential areas for innovation. Try out various hues, shapes, and textures to create your unique look.
To enhance visual appeal, think of including components like botanicals, embedded items, or layered designs. To add creativity to your designs, look for inspiration in nature, art, and cultural topics. Remember to always put functionality and safety first when exercising your creativity.
What are some effective web marketing tactics I can use to sell my gel candle company?
Online gel candle marketing calls for a systematic approach to efficiently reach your target market. In the modern digital environment, social media marketing is essential. Showcase your gel candle designs on social media sites like Instagram, Facebook, and Pinterest to attract fans and launch specialized advertising campaigns.
Spend money on search engine optimization (SEO) strategies as well to increase the visibility of your website in search engine results. To draw in organic visitors, write educational content on gel candles, such as blog entries or tutorials. You may also increase your popularity and reputation by working with bloggers or influencers in the lifestyle or home décor area.
How crucial is customer service to a gel candle online store?
The growth of your online gel candle business depends on providing excellent customer service. It is crucial for creating long-lasting relationships, maintaining consumer pleasure, and establishing trust. Respond to client questions as soon as possible and take care of any problems or concerns they may have. To make it simple for clients to contact you, provide a variety of communication channels, such as email, live chat, and social media messaging.
To improve the entire customer experience, give accurate and thorough product information, shipment updates, and clear return procedures. Actively seek consumer input and apply it to enhance your goods and services to show them you care about their satisfaction.
To learn more on how to start your own candle-making business check out my Startup Documents here.
The information provided by CandleBusinessBoss.com ("The Site") is for general informational purposes only. All information on the Site is provided in good faith, however, we make no representation or warranty of any kind, express or implied, regarding the accuracy, adequacy, validity, reliability, availability, or completeness of any information on the Site. Under no circumstance shall we have any liability to you for any loss or damage of any kind incurred as a result of the use of the Site or Reliance on any information provided on the Site. Your use of the Site and your reliance on any information on the Site is solely at your own risk. This blog post is for educational purposes only and does not constitute legal advice. Please consult a legal expert to address your specific needs. Terms and Conditions.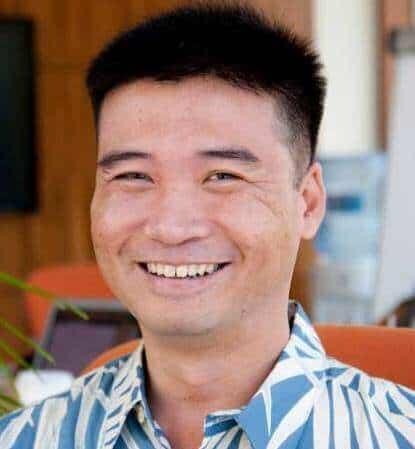 Meet Shawn Chun: Entrepreneur and Candle Business Fan.
I'm a happy individual who happens to be an entrepreneur. I have owned several types of businesses in my life from a coffee shop to an import and export business to an online review business plus a few more and now I create online candle business resources for those interested in starting new ventures. It's demanding work but I love it. I do it for those passionate about their business and their goals. That's why when I meet a candle business owner at a craft fair, farmers market, retail location or anywhere else I see myself. I know how hard the struggle is to obtain and retain clients, finding good employees all while trying to stay competitive. That's why I created Candle Business Boss: I want to help candle business owners like you build a thriving business that brings you endless joy and supports your ideal lifestyle.