The most wonderful time of the year can be some of your busiest days, so why not make your candles a part of that holiday cheer? You can tap into the gift giving market with some unique fragrance names for Christmas, along with making sure your candles are on the top of the nice list when it comes to creating an environment everyone can enjoy.
Catchy Christmas Fragrance Names for Your Candles
Christmas Tree Farm
Gingerbread House
Warm Crackling Fire
Fresh Fallen Snow
Hot Chocolate
Grandpa's Cigar
Candy Cane
Vanilla Bean
Mulled Wine
Mom's Fruitcake

But how do you decide what type of fragrance to use? How can you optimize them for the holiday season, and why do they work for the Christmas season? Find out more about how you can become a bestseller and customer favorite through your candle fragrances.
How do you create a "Christmas" candle?
There are several ways for you to create what many would consider a "Christmas" candle, and the first thing to know is what goes into your candle. What makes your candles attractive for the holiday season?
Firstly, choosing the right wick is key. There are many types of wicks to choose from, including cotton or zinc, but if you want to evoke the sound and smell of a crackling wood stove, using a wooden wick within a soy candle will make it crackle as it burns.
You're also going to want a candle with a long burn time. A candle that doesn't burn very long isn't going to be as attractive to your busy customers, so creating one that has the capabilities of burning for an extended amount of time will work best for those this holiday season. Using beeswax in your candles will help extend the amount of time it burns—while expensive, beeswax burns the slowest. There are ways to combat both the length of burn time and the expense, though—you can very easily mix two natural waxes together, like soy wax and beeswax.
Another factor in your Christmas candle is the color. There are so many options that you can choose from at this juncture, but there are several color combinations that you can tap into that will really make your candles shine.
Green.

Despite Christmas falling in winter for most celebrators, green represents all the plants you see around Christmastime—holly, ivy, mistletoe, and of course, the Christmas Tree. Those who celebrate Kwanzaa also use this color in their celebrations.

Red.

For Christians during this holy time of year, red is used to represent the blood of Jesus. For others, it evokes the clothing of Santa Claus. It is also used to represent the celebrations of Kwanzaa.

Gold.

Another Christian symbol, gold represents the star that guided the Wise Men to Jesus.

White.

Representing snow, white is also another important color to the Christmas season. It is also used as a color for Hanukkah and Kwanzaa.

Blue or purple

are also used for some religious practices in both Christianity and Judaism.
An additional decision you have to make is the presentation of your candle. Most candles will be in containers, so make sure that your container is holiday appropriate. Creating an experience with your candles, not just making them smell nice, will take them from utility to necessary holiday décor.
Catchy Christmas Fragrance Names for Your Candles
Naming your candle scent does not have to be complicated. Start by brainstorming all the things that you can think of around the holiday season—things to describe the holidays, the decorations, the mood; you can even start thinking about different activities, the weather, etc. to describe your candles. Note that you do not have to stick with just describing the candle scent when naming your candles—the emotion can sometimes be a deciding factor for customers.
If you're stuck, consider some of these options when creating your candles
Christmas Tree Farm.

If you're looking to create the smell of a pine Christmas tree in this day and age of synthetic trees, consider creating a pine tree scent. Fragrances you can include in this candle would be balsam, pine, cedarwood, or eucalyptus.

Gingerbread House.

Another scent that not only taps into a memory but describes your fragrance, try evoking a baking experience that many only get around Christmastime—making gingerbread. For this candle, consider adding together ginger, vanilla, and nutmeg. To add a bit of spice, try pepper, patchouli, or cinnamon.

Warm Crackling Fire.

When it's cold outside, everyone wants to curl up beside a fire and read a book. Like the tree farm candle, try mixing in some pine, cedar, or oak for a fireplace scent. Pepper can spice up the scent throw, while something like cedarwood or teakwood can add a bit more musk. Using a wooden wick is a must for this type of candle to make it crackle.

Fresh Fallen Snow.

For many celebrations of Christmas, having snow is a must. You too can create a snow scented candle—light and airy, focus on a gentle musk like a cedar wood or pine. Adding the barest hint of citrus or peppermint can make it smell like someone is cooking pies in while you're outside in a snowfall.

Hot Chocolate.

While you may not consider hot chocolate as a viable candle scent, you can add cocoa and vanilla scents into your candle to make the whole house smell like it. Adding pepper, ginger, or other spices can make your candle scent unique.

Grandpa's Cigar.

While you may not think of the holidays when you smell tobacco, it can evoke a strong memory on some customers. Creating a tobacco candle with some hints of vanilla can cut the sharpness, and naming it something around an older family member can truly bring in those who wish to hold onto that memory.

Candy Cane.

One of the most recognizable scents around the holidays, peppermint is a staple for all retailers. If you're not fond of the strength of the peppermint smell, consider adding in some vanilla for a softer base.

Vanilla Bean.

A vanilla candle may not seem unique, but it is one of the most basic smells that you can use during the holidays. Anything can be added to a vanilla candle, whether it be peppermint, spices, or musks.

Mulled Wine.

A staple for many, the smell of mulled wine is a Christmas themed candle at its heart. Use cloves, orange, and cinnamon to create this smell.

Mom's Fruitcake.

Although a fruitcake may not be the most appetizing of Christmas traditions, the smell of it can be intoxicating, Pine, cloves, cinnamon, nutmeg, orange, apple, and vanilla are all great scents to use in creating this candle.
How do you name a candle scent?
Now that you know what goes into a Christmas candle, it's important to understand what goes into naming your candle scent. All of your names should match your branding. If you decide you want to have a humorous candle company, your candle fragrance names can err towards funny. If you're more serious, stick with something standard. If you want a more elegant candle company, describe your candles with more creativity.
Don't be afraid to keep your naming simple. It is much easier to sell a candle that describes its fragrance right on the tin than making your customers search for the right words to describe its fragrance.
Be aware that some scent names may be copyrighted. Before you officially name your candle, make sure that it is not something that you would copyright infringe upon.
The main goal in naming your fragrances should be describing exactly what you want your customer to feel when lighting your candle. Lean into What kind of feelings your candles give off, the image that they should convey in the customer's mind, or even a childhood memory. Focus on doing that, and you too will find success in your candle business around the holidays.
Frequently Asked Questions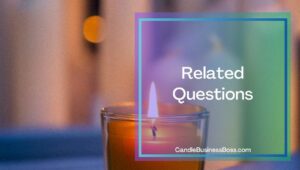 My candles aren't smelling strong. How do I make them stronger?
Adding additional fragrance isn't going to make your candles smell stronger—in fact, just adding more fragrance can hurt the scent throw of your candle. To make sure you can have the strongest scented candles, make sure you are using the right percentage of fragrance for your wax type or switch to another type of wax that tolerates fragrance better.
My candles keep tunneling. How do I stop that from happening?
A candle tunnels because it is not being burned long enough or is being burned too long—the wax pool touches the edges of the container. No matter the type of candle, whether expensive or homemade, it too can experience tunneling. To stop this, allow for your candle to burn for about three hours the first time you burn it, making sure that the entire top layer of wax is melted before you put it out. To help a candle that has started tunneling, heat up the wax with a heat gun to allow the candle wax to reform.
​
Looking to start your own candle making business, check out my startup documents here
Please note that the contents of this blog are for informational and entertainment purposes only and should not be construed as legal advice. Any action taken based on the information provided in this blog is solely at your own risk. Additionally, all images used in this blog are generated under the CC0 license of Creative Commons, which means they are free to use for any purpose without attribution.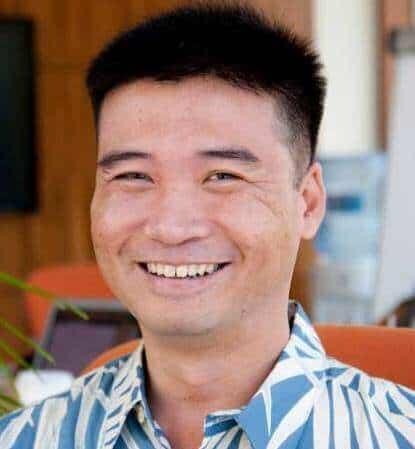 Meet Shawn Chun: Entrepreneur and Candle Business Fan.
I'm a happy individual who happens to be an entrepreneur. I have owned several types of businesses in my life from a coffee shop to an import and export business to an online review business plus a few more and now I create online candle business resources for those interested in starting new ventures. It's demanding work but I love it. I do it for those passionate about their business and their goals. That's why when I meet a candle business owner at a craft fair, farmers market, retail location or anywhere else I see myself. I know how hard the struggle is to obtain and retain clients, finding good employees all while trying to stay competitive. That's why I created Candle Business Boss: I want to help candle business owners like you build a thriving business that brings you endless joy and supports your ideal lifestyle.