Effective marketing tactics are essential for the growth of any candle business in today's cutthroat industry. Candle businesses need to use a variety of techniques that make the most of social media, online markets, and collaborations if they want to stand out and appeal to a larger audience.
The most useful strategies for a candle business to effectively market include utilizing social media, online marketplaces, or creating an e-commerce website, offering promotions and discounts, implementing SEO strategies, leveraging email marketing, and seeking partnerships with home decor or gift shops.
This article will examine the most effective strategies for marketing a candle enterprise. By implementing these strategies, candle companies can increase brand recognition, broaden their customer base, and increase sales.
Harnessing the Power of Social Media
Social media platforms have evolved into crucial tools for candle businesses in the current digital era to interact with their target market and develop brand awareness. Social media presents a huge canvas of options for businesses to promote their products, engage potential customers, and cultivate a loyal following thanks to its billions of active users across a variety of channels.
Making captivating content that connects with the audience is one of the major tactics for maximizing the potential of social media. Businesses that sell candles can highlight the distinctive smells, sophisticated designs, and warm atmosphere that candles provide in homes. Businesses may captivate the interest and imagination of their target audience by developing aesthetically engaging postings that include top-notch photographs and videos.
On social media, influencer marketing has been a potent tactic for candle companies. Businesses can reach a larger network of prospective clients by working with influencers who share their brand values and have a relevant following. Influencers can use the candles as the subject of honest and compelling content, share their personal stories, and offer advice, all of which can affect the purchasing decisions of their followers.
Candle companies can advertise to specific demographics, interests, and geographical areas through targeted social media marketing. Businesses may increase the likelihood that their advertisements will be viewed by the most relevant audience by making use of the precise targeting capabilities offered by websites like Facebook and Instagram.
Building a loyal community requires an active connection with your audience. By promptly answering questions, comments, and messages, a company demonstrates that it values its clients' opinions. It offers a chance to interact on a personal level and develop relationships of trust with clients.
Due to their visual nature, Facebook, Pinterest, and Instagram are particularly appropriate venues for candle businesses. Businesses can use these platforms to display their products using gorgeous images, mood boards, and lifestyle photos. Candle businesses can elicit feelings, pique curiosity, and create a lasting impression on potential customers by developing a visually appealing and motivational feed.
Establishing an Online Presence through Marketplaces and E-commerce Websites
A solid online presence is essential for the growth of candle businesses in the modern digital age. Candle companies must use online marketplaces and e-commerce websites to reach a larger audience and optimize their marketing potential in light of the explosive expansion of online purchasing.
Candle entrepreneurs have an immediate and comprehensive platform to present their products to a global audience on online marketplaces like Etsy, Amazon, and eBay. A sizable user base already uses these platforms and is actively looking for distinctive and excellent candles. Businesses may instantly access a large customer base by opening an account on these marketplaces, increasing their chances of making sales and establishing their brand.
However, developing a specific e-commerce website has several benefits for candle businesses. It enables them to exert more control over their branding, clientele, and product selection. Businesses may build a unified and immersive online presence that reflects their personality and connects with their target audience with a personalized website. They can stand out from rivals and build a strong brand thanks to this.
For internet platforms to be efficient for marketing, product listings must be optimized. Businesses should take the time to create engaging product descriptions, include pertinent keywords, and display premium imagery. Potential buyers are encouraged to purchase by being helped to grasp the distinctive qualities, aromas, and advantages of each candle through clear and enticing product photographs and descriptions.
Offering seamless payment choices is essential for satisfying customers and increasing revenue. A good e-commerce website must incorporate secure payment methods, provide a variety of shipping alternatives, and guarantee easy navigation and checkout procedures. Candle companies may foster trust and promote recurring business by emphasizing a simple purchasing process.
Having an e-commerce website allows firms to collect insightful client data. Businesses can personalize marketing campaigns, provide targeted incentives, and increase overall customer happiness by analyzing client behavior, preferences, and purchasing patterns.
Looking for ways to sell your soy candles? Visit this article to learn strategies to help you.
Offering Promotions and Discounts
For candle businesses, promotions, and discounts are essential marketing tactics since they can draw in new clients, promote repeat business, and create buzz about the brand. Different promotional strategies can be used by firms to engage clients and increase sales.
Offering limited-time incentives is a potent promotional tactic. Businesses can encourage clients to buy now rather than later by fostering a sense of exclusivity and urgency. Limited-time offers or flash sales can generate excitement and encourage clients to take advantage of the deal before it ends.
Bundle offers are yet another effective marketing tactic for candle companies. Businesses can provide customers with greater value and entice them to buy additional items by bundling related products together, like a bundle of scented candles or candle accessories. This not only raises the average order value but also enables clients to learn more about various things the company sells.
Implementing loyalty programs is a smart move to encourage repeat business and promote patron loyalty. Businesses may foster a sense of appreciation and persuade consumers to pick their brand over rivals by giving customers their ongoing support. Exclusive discounts, early access to new products, or point-based systems that can be used for future purchases are some of the benefits of loyalty programs.
Incentives for referrals are a powerful tool for growing a candle company's clientele. Businesses can benefit from the power of word-of-mouth marketing by fulfilling consumers who recommend their friends or family members with discounts or other benefits. Customers who are happy with a product or service become brand champions and help the company expand by recommending it to others.
Communication that is clear and concise is essential for the growth of promotions and discounts. Businesses can offer discount codes, advertise specials, and interact with customers directly through social media sites. Email marketing campaigns can also be used to target a certain audience and provide subscribers with personalized offers and special discounts. Prominently displaying promotions on the company website via banners or pop-ups can draw users in and encourage quick action.
Implementing SEO Strategies
An essential tactic for candle companies to increase their online presence and draw natural visitors to their website is search engine optimization (SEO). Businesses may raise their search engine rankings and their chances of being found by potential clients by putting good SEO practices into practice.
For websites to succeed in SEO, content optimization is essential. Businesses selling candles should concentrate on producing excellent, educational, and interesting content that includes pertinent keywords relating to their goods and target market. Businesses may increase their chances of appearing better in search engine results by completing keyword research and strategically inserting these keywords into website language, meta tags, headings, and picture alt tags.
The effectiveness of a website is yet another crucial SEO factor. The user experience and search engine rankings of a website can both suffer from slow loading times. Businesses may make sure that their website loads quickly and offers a smooth browsing experience for visitors by boosting site performance.
Similarly to this, as more and more users access websites via mobile devices, mobile responsiveness is crucial. The user experience and SEO are both improved by making sure that the website is optimized for mobile viewing and navigation.
Businesses that sell candles, especially those aiming to attract local customers, can tremendously benefit from utilizing resources like Google My Business and local directories. Businesses may appear in local search results and map listings by creating a Google My Business profile and optimizing it with precise and current information. This makes it simpler for local customers to locate them. Adding the company's information to pertinent local directories improves its visibility in the neighborhood and promotes its local search presence.
For continuing optimization, regular monitoring and analysis of SEO results are essential. Businesses may discover areas for development and make data-driven decisions to improve their SEO efforts by using analytics tools to measure website traffic, keyword rankings, and user activity.
Leveraging Email Marketing
To communicate with their current customers and nurture leads, candle businesses continue to use email marketing as a powerful and effective method. Businesses can have a direct and dependable channel to engage with their audience, share information, and market their goods and services by developing an email subscriber list.
Personalizing and segmenting campaigns is one of the main benefits of email marketing. Companies can send tailored emails to particular audience segments by gathering pertinent customer data and preferences.
This makes it possible to provide more individualized and pertinent information, which raises the likelihood of engagement and conversion. Sending tailored recommendations based on a customer's prior purchases or hobbies, for instance, might increase customer satisfaction by giving them a feeling of special attention.
Another useful component of email marketing is automated email sequences. New subscriber welcome emails offer a chance to make a good first impression and showcase the brand's distinctive offerings.
By alerting consumers about the things still in their carts and motivating them to finish their purchase, abandoned cart reminders are a very efficient way to make up for possibly missed sales. These automated processes reduce time and effort expenditure while increasing conversion opportunities and encouraging client loyalty.
Businesses can provide subscribers with exclusive discounts and promotions by using email marketing. Businesses can foster client loyalty and promote repeat business by offering exclusive deals and insider access. Limited-time offers or early access to new products can pique subscribers' interest and urgency, boosting sales and improving customer engagement.
Businesses may stay at the forefront of their customers' minds by regularly communicating with them through email marketing. Businesses can position themselves as respected authorities in their field by offering useful material, such as advice on candle maintenance, ideas for home décor, or seasonal scents. This enhances the brand's reputation as an authority on certain topics and improves its rapport with consumers.
Check out this article to learn some captivating names for your candle business.
Seeking Partnerships with Home Decor or Gift Shops
For candle businesses, partnering with related companies like home decor or gift stores can be a smart choice to increase exposure to the right customers and boost marketing initiatives. By collaborating with merchants who have a comparable target market, candles can be displayed next to complementing goods, opening up chances for cross-selling and mutual gain.
Candle companies can make use of their current client base and acquire a new market by working with retailers. Candles are exposed to clients who are already interested in beautifying their living spaces or finding unique gifts when they are displayed and sold at home décor or gift shops. This exposure enhances the likelihood that it will draw these clients' attention, introduce them to the candle brand, and perhaps even result in sales.
Co-branded events and joint promotions are strategies to broaden your audience and increase brand recognition. Candle companies can reach a bigger audience and tap into the customer base of their partners by working together on marketing initiatives or events.
For instance, collaborating with a store that sells home decor to throw a candle-themed event can draw clients who are interested in both candles and interior design, resulting in a synergistic marketing opportunity. Co-branded campaigns, which can greatly increase the brand's awareness, can involve social media partnerships, the creation of shared content, or even collaborative advertising initiatives.
Making unique candle lines for particular stores is another strategy. Candle businesses may excite shoppers and foster a sense of exclusivity by creating distinctive candle collections specifically for partner locations. Customers may be encouraged to visit the store particularly to buy these limited-edition candles, increasing foot traffic for both the store and the candle industry.
Working with merchants can offer insightful information and feedback on consumer preferences and market trends. Candle businesses can learn more about what connects with customers, the most popular scents or designs, and how to match their products to market demands through conversations and interactions with retail partners.
Frequently Asked Questions
How many social media platforms aid in the marketing efforts of a candle company?
Social media networks give candle businesses a strong tool to reach a wider audience, interact with new clients, and highlight their products with eye-catching images and content. Businesses may create a brand presence on social media sites like Instagram, Facebook, and Pinterest, run targeted ads, work with influencers, and actively engage with followers to raise brand awareness and boost sales.
What are the benefits of creating an online presence through online stores and marketplaces?
Creating an e-commerce website or establishing an online presence through sites like Etsy or Amazon provides candle businesses with several advantages. It offers a bigger customer base, a global reach, and a constant stream of product promotion and sales. Businesses that sell candles may raise their visibility, win customers' trust, and boost sales conversions by using optimized product listings, enticing graphics, and simple purchasing alternatives.
What are the advantages of email marketing for a candle business?
Candle businesses may foster client relationships, encourage repeat business, and disseminate promotional offers via email marketing. Businesses can send tailored and segmented emails, such as newsletters, product updates, and special deals, right to their audience's inbox by developing an email subscriber list. This strategy improves conversion rates, fosters brand loyalty, and keeps customers engaged. Automated email sequences can increase overall business income by recovering possible lost sales, such as welcome emails and cart abandonment reminders.
To learn more on how to start your own candle-making business check out my Startup Documents here.
The information provided by CandleBusinessBoss.com ("The Site") is for general informational purposes only. All information on the Site is provided in good faith, however, we make no representation or warranty of any kind, express or implied, regarding the accuracy, adequacy, validity, reliability, availability, or completeness of any information on the Site. Under no circumstance shall we have any liability to you for any loss or damage of any kind incurred as a result of the use of the Site or Reliance on any information provided on the Site. Your use of the Site and your reliance on any information on the Site is solely at your own risk. This blog post is for educational purposes only and does not constitute legal advice. Please consult a legal expert to address your specific needs. Terms and Conditions.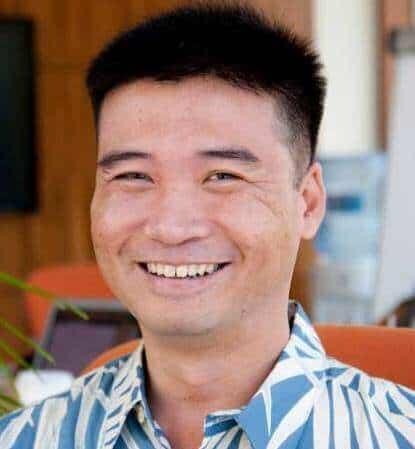 Meet Shawn Chun: Entrepreneur and Candle Business Fan.
I'm a happy individual who happens to be an entrepreneur. I have owned several types of businesses in my life from a coffee shop to an import and export business to an online review business plus a few more and now I create online candle business resources for those interested in starting new ventures. It's demanding work but I love it. I do it for those passionate about their business and their goals. That's why when I meet a candle business owner at a craft fair, farmers market, retail location or anywhere else I see myself. I know how hard the struggle is to obtain and retain clients, finding good employees all while trying to stay competitive. That's why I created Candle Business Boss: I want to help candle business owners like you build a thriving business that brings you endless joy and supports your ideal lifestyle.