The candle industry has witnessed a remarkable increase in demand and prominence. As individuals pursue peace and tranquility in their homes, candles have become more than just a source of illumination. This expanding trend presents aspiring entrepreneurs with an exciting opportunity to enter the world of small business. If you've considered starting your candle enterprise, now is the ideal time to do so.
To effectively establish your small candle business, you should focus on unique product features, appealing packaging, compelling storytelling, social media presence, collaborations with influencers, targeted advertising, customer engagement through giveaways or loyalty programs, and providing exceptional customer service.
In this article, we will discuss helpful hints and suggestions for launching and navigating the complexities of a small candle business, and we will provide you with the essential knowledge to triumph above the competition and establish a thriving business in the rapidly expanding candle industry. Prepare to illuminate your entrepreneurial path and embark on a journey of passion, creativity, and business achievement.
Focus on Unique Product Features
Being distinctive in the crowded candle market of today is essential to your small business's growth. To do this, your candles must have distinctive product qualities that set them apart from the competitors. Experimenting with alternative candle materials, styles, sizes, or scents that go beyond what is often seen in popular items is an effective strategy.
For instance, to appeal to ecologically sensitive customers, you may choose eco-friendly ingredients like soy or beeswax. Including exotic ingredients or coming up with unique candle designs might also attract customers. You have a better chance of grabbing their attention and making an impact by providing something unique.
Customers are more inclined to view candles as remarkable and deserving of consideration when they come across ones with distinctive qualities. So, embrace your imagination, think creatively, and let the distinctive features of your products stand out in a crowded market.
Create Appealing Packaging
Packaging acts as a potent instrument to draw people and convey the value of your brand; it is more than simply a simple wrapper for your candles. To stand out in a crowded market, investing in visually appealing packaging is crucial. Make sure your packaging reflects your company identity flawlessly and appeals to your target market.
This can be accomplished by employing premium materials that mirror the caliber of your candles, striking patterns that stand out on store shelves or online, and customized touches that offer a one-of-a-kind and enduring element.
The packaging should not only be visually appealing but also arouse feelings in the clients that are consistent with your brand. Take into account the overall design, color palettes, and graphics that capture the spirit of your candles. The package should reflect the desired tone, whether it be one of elegance, relaxation, or playfulness, and establish a connection with potential customers.
Furthermore, clients need to grasp the distinctive features of your candles through clear and comprehensive labeling. Scent profiles, candle components, burn times, or any other distinctive qualities that make your items stand out should be highlighted. Customers are more equipped to make knowledgeable purchases thanks to this information, which also raises the perceived worth of your products.
Craft Compelling Storytelling
With the help of storytelling, you may establish strong emotional bonds with your audience. Create an engaging story that centers around your candle business, including the motivation behind your brand, the exquisite workmanship used to make your candles, or the life-changing potential that these products have.
Use a variety of outlets to share your narratives, such as your website, social media accounts, and product descriptions. You can catch clients' attention, encourage brand loyalty, and carve out a unique niche for your company among competitors by crafting an engaging tale. Customers are more likely to choose your candles over competitors' and stick with your brand if they connect with your story and feel a personal connection.
Check out this article to learn more about the process of DIY candle business.
Build a Strong Social Media Presence
Utilizing the strength of social media platforms is essential for the growth and promotion of your small candle business in the fast-paced digital world of today. Create a strong online presence on well-known sites like Instagram, Facebook, and Pinterest, and make use of their emphasis on visual content to present your candles in enticing ways. Share high-quality images, videos, and other content regularly that not only complement your brand but also speak to the preferences and passions of your target market.
Respond to comments, strike up conversations, and create a feeling of community to interact with your fans. Use pertinent hashtags to increase your reach and draw in potential buyers who are actively looking for material about candles. Social media offers a priceless chance to develop brand recognition, increase website traffic, and eventually increase sales, paving the road for the growth of your small candle business.
Collaborate with Influencers
Working with influencers who are already naturally attracted to your business can be a potent catalyst for growing your audience and building credibility. Spend some time locating influencers who actively engage with their audience and have a sizable following in the lifestyle, home décor, or wellness categories. Present them with a thoughtful proposition for a partnership, giving free candles or special discounts in exchange for publicity and feedback.
Influencers' devoted following are more likely to trust and investigate your items when they are endorsed by them, improving your visibility and attracting potential clients to your small candle business. You can reach new audiences, improve the reputation of your business, and ultimately see a rise in traffic and revenue by utilizing the influence of dependable people in your target market.
Implement Targeted Advertising
While social media's "organic reach" is valuable, incorporating targeted advertising can greatly increase your small candle company's visibility. Social media sites like Facebook and Instagram offer powerful advertising features that let you target particular demographics, hobbies, and regions. Begin by identifying your target market based on characteristics like age, interests, and purchasing patterns.
Create creative and eye-catching commercials that highlight the distinctive product qualities, eye-catching packaging, and compelling brand story of your candles. You increase the possibility of converting potential customers into ardent supporters of your brand by strategically reaching the appropriate people at the right time.
By using targeted advertising, you can make the most of your advertising dollars and make sure that your message is heard by the people who are most likely to be interested in your goods. This leads to higher engagement, more website traffic, and better conversion rates.
Check out this article to know how to start your soy candle-making business.
Engage Customers through Giveaways or Loyalty Programs
One effective strategy to increase client engagement and foster loyalty in your small candle business is through giveaways and loyalty programs. On social media platforms, holding freebies regularly generates interest and encourages engagement from your fans. By following your account, sharing your posts, or tagging their friends, users can enter the giveaway.
This increases your online visibility and aids in luring new followers who could be curious about your candles. Giveaways increase excitement and build anticipation among your audience, which eventually raises brand exposure and may result in participants becoming paying customers.
Implementing a well-thought-out loyalty program is crucial in fostering client retention and driving repeat purchases, in addition to gifts. A points-based system or special benefits for devoted clients are just two examples of the many forms loyalty programs may take. You may show your thanks for your consumers' loyalty and strengthen the relationship they have with your company by thanking them for their continued support and participation.
Customers can, for instance, accrue points with every purchase and exchange them for savings, free candles, or special deals. This not only encourages repeat business but also gives your clients a feeling of value and exclusivity.
Your clients and your brand benefit when you incorporate giveaways and loyalty programs into your business plan. Giveaways thrill your audience and draw in new followers, growing your consumer base and promoting your company.
On the other hand, loyalty programs help to retain customers, promote repeat business, and grow a group of ardent supporters for your candles. Customers are more likely to pick your candles over rivals and become ardent defenders of your brand when they feel valued and rewarded. When correctly applied, these tactics can increase client interaction, increase sales, and support the long-term productivity of your small candle business.
Provide Exceptional Customer Service
To establish a solid reputation and nurture unwavering client loyalty in your small candle business, exceptional customer service is the key. It's critical to provide prompt responses to consumer questions and issues to show that you care about their pleasure. If you communicate with them, whether via phone, email, or social media, be sure to do so with the utmost consideration and care.
Go above and above by providing individualized recommendations based on the tastes and needs of your customers. Spend some time learning about their interests so you can make suggestions for candles that suit them. This degree of customization demonstrates your respect for their uniqueness and your commitment to providing them with the finest experience possible.
Tell your customers how much you appreciate their business. Making consumers feel valued and appreciated can be accomplished in large part with a simple thank you note or a personalized remark. Make sure the purchasing process is simple and hassle-free as well. Streamline your ordering procedure, give precise instructions, and send out products on time.
You develop a positive brand perception that connects with your customers by constantly providing great customer service. Customers who are happy with your candles are more likely to promote your company to friends, relatives, and coworkers. Referrals from trusted sources are effective and have a big impact on your company's expansion.
Always keep in mind that providing outstanding customer service requires continual dedication. Evaluate and enhance your customer service procedures regularly, asking for feedback and fixing any shortcomings. You create the groundwork for long-lasting connections and developing client loyalty in your small candle business by prioritizing the requirements of your consumers and treating them with care and respect.
Frequently Asked Questions
How can I distinguish my candles from those of my rivals?
Focus on distinctive product characteristics like employing eco-friendly materials, combining unusual scents or ingredients, or coming up with inventive designs to make your candles stand out. Spend money on attractive packaging that captures customers and represents your brand identity.
Create a captivating brand story, take advantage of social media, and interact with your target market to promote your candles. Increasing your visibility and differentiating your candles in the market can also be accomplished by working with influencers and adopting targeted advertising.
How crucial is a social media presence for my fledgling candle company?
A robust social media presence is crucial for any fledgling candle business. Using social media sites like Instagram, Facebook, and Pinterest, you can communicate with potential consumers, visually present your products, and increase brand recognition. You may increase your reach and increase traffic to your website by consistently producing high-quality material, interacting with followers, and using pertinent hashtags. You can communicate with clients, get feedback, and create a devoted following for your company via social media.
How can I attract repeat business for my little candle shop?
Providing outstanding customer service and making your clients happy is essential to gaining repeat business. To go above and above their expectations, swiftly respond to questions, deal with issues, and take further steps. Implementing a client loyalty program with incentives, savings, or special benefits promotes return business and creates gratitude.
Promote consumer interaction by holding freebies that participants can enter by liking, sharing, or tagging others on social media. You may build a devoted customer base that continues to choose your candles above rival brands by continually providing high-quality goods and outstanding service.
To learn more on how to start your own candle-making business check out my Startup Documents here.
The information provided by CandleBusinessBoss.com ("The Site") is for general informational purposes only. All information on the Site is provided in good faith, however, we make no representation or warranty of any kind, express or implied, regarding the accuracy, adequacy, validity, reliability, availability, or completeness of any information on the Site. Under no circumstance shall we have any liability to you for any loss or damage of any kind incurred as a result of the use of the Site or Reliance on any information provided on the Site. Your use of the Site and your reliance on any information on the Site is solely at your own risk. This blog post is for educational purposes only and does not constitute legal advice. Please consult a legal expert to address your specific needs. Terms and Conditions.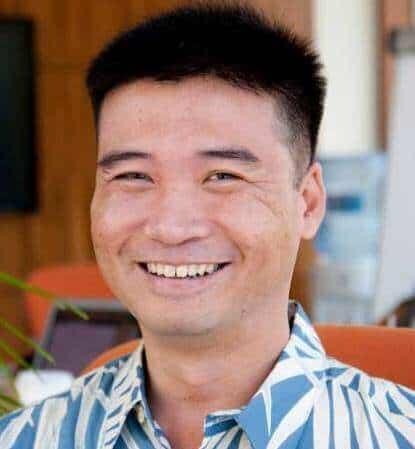 Meet Shawn Chun: Entrepreneur and Candle Business Fan.
I'm a happy individual who happens to be an entrepreneur. I have owned several types of businesses in my life from a coffee shop to an import and export business to an online review business plus a few more and now I create online candle business resources for those interested in starting new ventures. It's demanding work but I love it. I do it for those passionate about their business and their goals. That's why when I meet a candle business owner at a craft fair, farmers market, retail location or anywhere else I see myself. I know how hard the struggle is to obtain and retain clients, finding good employees all while trying to stay competitive. That's why I created Candle Business Boss: I want to help candle business owners like you build a thriving business that brings you endless joy and supports your ideal lifestyle.