More than a love of scents and aesthetics is needed to run a thriving candle business. Entrepreneurs need to emphasize a variety of elements that affect profitability to succeed in this cutthroat sector.
The best way to drive profitability in your candle business is to focus on quality products, unique designs, effective marketing, competitive pricing, efficient production processes, customer satisfaction, strong distribution channels, and staying updated with industry trends.
This article will look at the best practices and techniques for increasing profitability in the candle industry. You may position your candle business for long-term productivity by concentrating on these critical criteria.
Quality Products
The provision of high-quality products is one of the basic pillars that support the profitability of a candle business. Customers are becoming more picky in today's market, looking for candles that not only give a good perfume but also burn evenly and last longer.
Premium components, like natural waxes and scents, and painstaking craftsmanship throughout the production process are essential if you want to live up to these standards. By doing this, your candles will distinguish themselves from the competitors and win the patrons' respect.
Investing in strict quality control procedures is crucial to preserving and improving the quality of your candles. To ensure constant excellence throughout your whole product line, this includes putting into place extensive testing methods and inspections. You build trust and confidence in your brand by following strict quality standards, which promotes client happiness and loyalty.
Focusing on premium items helps your candle business stand out from the competition and boosts its long-term productivity. Customers who are happy with your product or service are more likely to recommend it to others and buy from you again, increasing sales and good word-of-mouth advertising. Prioritizing quality is a calculated strategic move that lays the groundwork for long-term growth in a sector where reputation and consumer trust are crucial.
Unique Designs
Focusing heavily on distinctive designs can be crucial in attracting customers' attention and differentiating your business in a highly competitive market with a wide range of candle options. Investigate cutting-edge forms, alluring hues, and eye-catching packaging solutions that appeal to the tastes of your target market if you want to stand out from the competition.
You may make candles that are both practical products and eye-catching decorative items by daring to think outside the box and pushing your creative bounds. Your concept can come to life and your candle designs can reach new heights by working with experienced designers that have a great eye for aesthetics.
Beyond only being attractive, providing distinctive and eye-catching designs contributes to the development and reinforcement of your brand's identity. Your candles will have a sense of exclusivity by incorporating distinctive aspects, which will appeal to customers looking for something special and distinctive. Customers may be strongly influenced to choose your brand over rivals by the appeal of possessing a unique candle that matches their particular style or home décor.
Distinctive patterns help people remember your candles by increasing brand awareness and recall. Their connection and loyalty are strengthened when they link your brand with original and stand-out designs, which increases the possibility of repeat business and glowing recommendations.
Effective Marketing
It is crucial to reach and interact with your target audience efficiently if you want to increase revenue in your candle business. This calls for the development of a clear marketing strategy that builds brand recognition, raises customer engagement, and eventually stimulates sales.
Use a variety of marketing channels to effectively sell your candles and create a following of devoted customers. Use social media to communicate with customers, promote your products, and build a feeling of community around your company. Working with influencers and utilizing their influence can greatly increase your brand's credibility and reach.
Content marketing is essential for attracting new clients. You may evoke an emotional response in your audience by providing a captivating brand story that highlights the excellence, craftsmanship, and distinctive features of your candles. Inspiring blog entries, visually beautiful photos, and engrossing videos can all help increase brand loyalty and draw in new customers.
Email marketing campaigns are a powerful tool for maintaining contact with your audience and growing your clientele. You can retain engagement and promote repeat purchases by sending personalized content, special offers, and product updates straight to their inbox.
Competitive Pricing
The profitability of a candle business is significantly impacted by pricing. To get insights into price patterns, rival products, and customer expectations, rigorous market research is vital. Making informed price decisions that maximize profitability requires an understanding of market dynamics.
While it's essential to price your candles affordably to draw buyers, it's just as necessary to keep a solid profit margin. Many elements need to be taken into account to find the ideal equilibrium. First, evaluate your production costs, which should include labor, packaging, raw materials, and overhead. You can use this information to establish a starting price that covers your expenses.
Next, think about where your target market is positioned. Are your candles marketed as high-end, premium, or budget-friendly options? Your candles' actual value should correspond to the price you selected. Customers should believe that the quality, design, and overall experience are worth their money.
Consider any special qualities or advantages that your candles have as well. Unique smells, environmentally responsible materials, or cutting-edge designs can all support a premium price point.
Review and modify your price plan regularly in light of changing market conditions, consumer feedback, and production cost adjustments. To maintain your candle business's long-term financial health, work to find a balance between profitability and competition.
Creating a homemade candle? Visit this article to know what are the expenses involved.
Efficient Production Processes
It's critical to simplify your manufacturing procedures to increase output while lowering costs if you want to be fruitful in the candle company. You may increase productivity and, ultimately, your potential for profit by streamlining your process.
Your ability to produce can be greatly increased by investing in contemporary equipment. Modern equipment and tools created especially for candlemaking can boost output, decrease manual work, and increase productivity. This investment guarantees consistency in the quality of your candles while also saving you time.
Another important component of optimizing production operations is better inventory management. You may eliminate excess inventory and prevent stockouts by putting in place effective inventory tracking systems and set reorder points. This lowers transporting costs and guarantees that you have the supplies on hand for continuous manufacturing.
It's crucial to regularly assess your operations to find areas where efficiency might be raised. To increase output and reduce downtime between batches, think about using batch production techniques.
Establishing partnerships with dependable suppliers can help you streamline your material sourcing process and ensure efficient and timely procurement. To decrease waste and save packing expenses, you can also optimize your packaging process.
Customer Satisfaction
Long-term candle company profitability depends on developing a loyal customer base and encouraging repeat business. Excellent customer service is one of the main factors influencing client retention. You may build a devoted client base that produces steady sales and helpful word-of-mouth recommendations by putting a high priority on customer satisfaction and constantly connecting with your audience.
It is essential to respond to client problems quickly and efficiently if you want to deliver great customer service. Respond quickly to questions, comments, and any problems that could occur during the purchasing process. Resolving client complaints quickly shows that you care about their satisfaction and increases brand loyalty.
Building excellent customer relationships also involves encouraging customer feedback. actively look for and pay attention to client feedback and experiences. This feedback is crucial for improving your products' quality and ensuring that they are in line with consumer preferences. You may show that you value client feedback and are dedicated to providing the best experience by consistently improving based on it.
Customer loyalty can be greatly impacted by going above and beyond to satisfy customers' needs. Provide a frictionless purchasing experience, surprise clients with tiny acts of appreciation, and make personalized recommendations. When you continually go above and beyond customer expectations, you win over devoted supporters who not only keep buying your candles but also passionately promote them to their friends, family, and social networks.
Strong Distribution Channels
Building strong distribution networks is essential for growing your customer base and boosting revenue in the candle industry. It's crucial to take into account both online and offline channels if you want to guarantee that consumers can easily purchase your candles.
Investigate joint ventures with regional merchants as well as online marketplaces and specialty shops that sell to your target demographic. You may tap into their existing client base and profit from their established foot traffic by partnering with brick-and-mortar stores. It gives you a chance to display your candles in actual locations so that clients can see and use them directly.
In the current digital era, having an online presence is crucial in addition to conventional distribution methods. Make an easy-to-use website where clients can browse and buy your candles. By doing this, you may use the power of web marketing to reach clients outside of your immediate area and get greater control over the customer experience.
To improve website traffic and online sales, make investments in efficient online marketing tactics including search engine optimization (SEO), social media advertising, and email marketing. Create a strong online presence and encourage consumer loyalty by interacting with your online audience through interesting content, promotions, and tailored suggestions.
Staying Updated with Industry Trends
Keeping up with the most recent trends and consumer preferences is essential for preserving competitiveness and boosting profitability in the ever-changing candle market. It is essential to actively engage in ongoing market research and stay up to date on industry advancements if you want to secure the growth of your candle business.
You can grasp changing consumer wants and modify your business plans as a result of routine market trend research. Keep up with new packaging trends, design fads, and fragrance preferences. Your ability to match your product offerings to the needs of the market will help you keep your products relevant and enticing to clients.
A great approach to networking with other industry professionals and obtaining insightful information is by going to trade fairs and industry events. Making connections with vendors and industry experts can help you learn important details about current and future technology, trends, and best practices. Trade exhibitions also give you the chance to display your goods, get customer feedback, and find prospective partners or collaborators.
You may stay up to date on market news, technological advancements, and customer preferences by following industry journals, blogs, and online candle communities. To remain in touch and learn useful information, subscribe to pertinent publications, follow key social media profiles, and take part in industry forums.
It's critical to modify your product lineup, aesthetics, and marketing tactics to reflect current trends. While maintaining the essence of your brand, add components that speak to the shifting preferences of your target audience. To reach a larger audience, experiment with novel smells and designs and use digital marketing strategies.
Planning to ship an 8oz candle? Check out this article to know the average shipping cost.
Frequently Asked Questions
How can I make sure that, in a crowded market, my candle company stands out?
Focus on distinctive designs that draw clients if you want to make your candle company stand out in a crowded market. Invest in premium materials and skills to produce candles that deliver an improved experience.
To increase brand awareness and engage your target audience, use efficient marketing methods. Keeping up with market trends and continuing to provide outstanding customer service will also help you stand out from the competition and draw in repeat clients.
How can I set the appropriate price for my candles without sacrificing their profitability?
Pricing candles correctly entails striking a precise balance between profitability and competition. To understand pricing patterns, rival products, and customer expectations, conduct a complete market analysis.
Think about things like production costs, positioning for your target market, perceived value, and any special features or advantages your candles may provide. You can make sure your candle business stays cost-effective by determining the ideal price to maintain a healthy profit margin.
What are some effective marketing tactics I can use to advertise my candle business?
Promoting your candle business and boosting profitability depends on effective marketing. Think about using social media platforms to promote your goods, interact with customers, and work with influencers to reach a wider audience.
Create interesting content marketing campaigns that emphasize the superiority, skill, and distinctiveness of your candles. Email marketing can be an effective strategy for fostering client relationships and increasing sales. To improve brand visibility, think about taking part in regional activities, forming alliances with related companies, and requesting press coverage.
To learn more on how to start your own candle-making business check out my Startup Documents here.
The information provided by CandleBusinessBoss.com ("The Site") is for general informational purposes only. All information on the Site is provided in good faith, however, we make no representation or warranty of any kind, express or implied, regarding the accuracy, adequacy, validity, reliability, availability, or completeness of any information on the Site. Under no circumstance shall we have any liability to you for any loss or damage of any kind incurred as a result of the use of the Site or Reliance on any information provided on the Site. Your use of the Site and your reliance on any information on the Site is solely at your own risk. This blog post is for educational purposes only and does not constitute legal advice. Please consult a legal expert to address your specific needs. Terms and Conditions.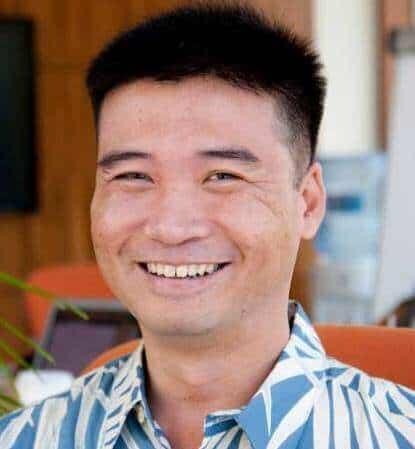 Meet Shawn Chun: Entrepreneur and Candle Business Fan.
I'm a happy individual who happens to be an entrepreneur. I have owned several types of businesses in my life from a coffee shop to an import and export business to an online review business plus a few more and now I create online candle business resources for those interested in starting new ventures. It's demanding work but I love it. I do it for those passionate about their business and their goals. That's why when I meet a candle business owner at a craft fair, farmers market, retail location or anywhere else I see myself. I know how hard the struggle is to obtain and retain clients, finding good employees all while trying to stay competitive. That's why I created Candle Business Boss: I want to help candle business owners like you build a thriving business that brings you endless joy and supports your ideal lifestyle.