Aspiring business owners may want to consider the candle sector because of its recent rapid expansion and popularity. However, it is essential to start the process with thorough planning and strategic execution to guarantee a fruitful launch and long-term productivity of your candle business in 2023.
To ensure a productive launch of your candle business in 2023, you should initiate the process with essential steps like thorough market research, dedicated efforts towards brand and product development, meticulous business planning, and securing sufficient funding to support your venture.
Thorough Market Research
A crucial first step before starting your candle business is to carry out extensive market research. It offers priceless information about consumer preferences, new trends, and the state of the market. You may effectively design your offerings to match their demands by defining your target audience and understanding their interests, demographics, and purchase behaviors.
Researching your rivals enables you to spot market voids that your distinctive solutions can fill. Attend trade shows, peruse neighborhood shops, and interact with prospective clients to obtain first-hand feedback and insightful information. You will be able to comprehend customer expectations, pain spots, and wants thanks to this direct engagement.
With the help of the data acquired from market research, you can strategically position your candle company by gaining a thorough insight into the industry dynamics. You boost your chances of growth in a cutthroat market by spotting opportunities, defining your brand, and matching your products to customer needs. A candle business that appeals to your target market can be built on a solid foundation of thorough market research.
Brand and Product Development
Building a strong and distinctive brand is essential to standing out in the crowded candle industry. Start by developing your brand identity, which should include your objective, your values, and the captivating background of your candles. Customers will connect with this foundation on an emotional level, creating a positive impression.
Spend enough time and effort manufacturing superior-quality candles to set your company apart from the competition. Try out various aromas, hues, and designs to develop a product line that appeals to a variety of consumers. By providing a wide variety, you can accommodate different tastes and make sure there is something for everyone.
Make using high-quality materials and eco-friendly procedures a priority while making candles. Today's consumers look for environmentally friendly and sustainable products. Craft candles that not only light up the room but also release enticing scents that can evoke strong feelings and leave a lasting impression. Customers will remember the sensory experience your candles offer, which will increase brand loyalty and good word-of-mouth.
Meticulous Business Planning
A thorough and well-written business plan is crucial for the growth of your candle business since it acts as a road map for you as you navigate the several phases of starting and expanding your business. Start by determining the techniques you will use to attain your business goals, which should be stated clearly.
Then, carefully examine your target market. Recognize the characteristics, tastes, and purchase tendencies of your potential clients. With this information, you'll be able to modify your offerings, marketing strategies, and messaging to connect with and engage your target market.
Choose your candles' unique selling points (USPs) to set them apart from other brands. Emphasize the traits and characteristics that distinguish your products, whether they be the usage of organic components, cutting-edge designs, or a dedication to social responsibility.
Create a thorough financial plan that includes initial costs, price options, and revenue forecasts. Take into account costs like locating premium materials, packaging, marketing initiatives, and overhead charges like rent and utilities. Make a reasonable budget that reflects your revenue forecasts and accounts for any anticipated changes.
Establish attainable goals and a schedule to monitor your progress. Review and assess your company's progress frequently about the objectives you've set, making the necessary corrections along the way to stay on course.
Check out this article to learn how to start a candle selling business.
Securing Sufficient Funding
To start a candle business, you'll need to have enough money on hand to cover all of the startup and operating costs. Investigate the various funding choices you have to make sure you have the resources needed to realize your idea.
One choice is to finance your candle business using personal savings or investment money. This enables you to maintain ownership of your business while having total control over your finances. Before investing a sizable sum of money, it's crucial to carefully weigh the risks and possible effects on personal finances.
Getting a loan from a financial institution is an additional choice. Make sure your candle business is viable by creating a strong business plan and financial projections. This information will be essential in persuading lenders that your enterprise has the potential to succeed and raising your chances of getting a loan.
Think about requesting funding from angel investors who are enthusiastic about assisting promising firms. These investors offer your candle business more than just financial support; they also offer priceless knowledge and connections in the industry that can hasten its expansion.
Campaigns for crowdsourcing money can also be a good source of funding. You can promote your business concept to a broad audience and solicit funding from people who are enthusiastic about supporting cutting-edge ventures using websites like Kickstarter or Indiegogo. Your candle business can get off the ground with the help of backers who are drawn to an engaging campaign with a clear value proposition.
A thorough business strategy and financial predictions must be created regardless of the funding option you select. These documents act as a road map for your company and give prospective lenders or investors useful information about your understanding of the market, potential for expansion, and profitability.
You'll have a much better chance of getting the money you need to start and expand your candle business if you can show that you have a clear vision, have done your homework, and have a solid growth plan.
Building an Online Presence
A solid internet presence is essential for the growth of any business in the modern world, including your candle venture. Making a quality website that acts as your online storefront is the first step in the process. Make sure your website highlights your wide product offering, promotes your brand identity, and provides clients with an easy-to-navigate buying experience.
Enhancing client satisfaction and promoting recurring business can be achieved by implementing user-friendly features like a safe checkout procedure and thorough product descriptions.
Optimize your website for search engines by adding pertinent keywords, meta tags, and evocative URLs to raise your online presence. This increases organic traffic to your website by assisting online candle or related product searches by potential customers.
Platforms for social media offer a strong channel for connecting with your target market. Utilize social media sites like Instagram, Facebook, and Pinterest to share aesthetically engaging content that showcases the distinctive attributes of your candles and draws in new fans.
Post interactive content to interact with your audience, reply to questions and comments right away, and create a sense of community around your business. To increase your reach and reach the engaged audiences of influencers and micro-influencers who share the same values as your business, collaborate with them.
Analyze your social media performance frequently and change your methods in response to the information you learn. You may engage with your target audience, increase website traffic, and produce sales for your candle business in 2023 and beyond by utilizing social media to its full potential.
Implementing Effective Marketing Strategies
Implementing efficient marketing methods that cater to your target audience is essential if you want to raise awareness and increase sales for your candle business in 2023. You can reach a larger audience and increase the impact of your marketing by using a multi-channel strategy that combines online and offline activities.
Online marketing techniques are essential in the current digital environment. Promote your candle products to a relevant audience by using social media advertising platforms like Facebook and Instagram to target particular demographics. By producing interesting blog entries, films, or tutorials that emphasize the advantages and adaptability of your product, you may invest in content marketing.
Utilize email marketing campaigns to promote sales, foster client connections, and encourage recurring purchases. Utilize search engine optimization (SEO) strategies to increase the visibility of your website on search engines and draw in organic visitors.
Building local connections and raising brand exposure may both be accomplished with the help of offline marketing techniques. Work together with nearby companies to promote each other's goods and services. Participate in neighborhood gatherings, craft fairs, or farmers markets so you can display and sell your candles to potential clients face-to-face.
To promote word-of-mouth recommendations, think about providing samples or discounts. Positive customer experiences have a tremendous impact on buzz-building and luring in new clients.
Your marketing efforts must include both engaging storytelling and arresting visuals. Use these resources to promote the special features and advantages of your candles. Create a memorable brand narrative that appeals to your target market and emphasizes your items' fine craftsmanship, environmental friendliness, or alluring scents.
Make use of high-quality graphics to arouse feelings and build an aspirational connection with your audience, such as expert product photography or lifestyle imagery.
Focus on Customer Satisfaction and Product Innovation
A thriving candle business depends on happy customers. It's crucial to continually deliver great goods and services to customers to achieve long-term productivity. Prioritize paying attention to client comments and resolving any issues as soon as possible. Through this open channel of communication, you may learn about their wants and preferences and so improve your services over time.
It's essential to keep up with candle industry trends if you want to beat the competition and keep customers interested. To innovate your candle products, spend money on research and development. To keep your brand new and intriguing, experiment with different scents, distinctive designs, and alluring packaging.
A sense of exclusivity and anticipation are fostered when limited edition collections or seasonal candles are introduced, which encourages buyers to learn more about and interact with your business.
Concentrate on giving your consumers exceptional experiences. To add a distinctive touch, think about providing individualized packaging choices, complimentary samples, or handwritten comments. By being receptive, informed, and willing to go above and beyond to satisfy customers, and provide great customer service.
Check out this article to get an idea of some of the suggestions for a candle manufacturing business.
Maintain Financial and Operational Sustainability
A candle business requires careful financial and operational management. To ensure a healthy bottom line, it is crucial to routinely evaluate your financial statements, keep accurate records of your spending, and keep an eye on your cash flow. You can find places where prices can be reduced without affecting the quality of your items by keeping a tight check on your finances.
Your company's operations should be streamlined to optimize operational effectiveness. Establish productive production methods that reduce waste and increase output. To prevent excess inventory or shortages, implement efficient inventory management techniques. By developing trusting relationships with dependable suppliers and negotiating advantageous terms, you may improve the logistics of your supply chain.
To remain competitive in a cutthroat market, it is essential to regularly evaluate and modify your business strategies. To spot chances for innovation and development, keep an eye on rival activity, consumer preferences, and industry trends. Maintain your flexibility and be prepared to change your strategies as needed to adapt to shifting market demands.
Have a laser-like emphasis on customer retention and happiness. By providing outstanding customer service, tailored communications, and loyalty programs, you may maintain ties with your current clients. To continually improve the customer experience, welcome input and aggressively incorporate it into your business practices.
Frequently Asked Questions
How crucial is market analysis when launching a candle company in 2023?
For your candle business to be effective in 2023, market research is essential. It aids in your comprehension of your target market, the discovery of rivals, and market trends. You can position your company for long-term productivity by completing rigorous research before making decisions on product development, pricing, and marketing methods.
What are some efficient marketing tactics for 2023 to sell a candle company?
Use both offline and online marketing techniques to promote your candle business in 2023. Through social media platforms, content marketing, and search engine optimization, create a strong online presence. Promote aesthetically appealing material, work with influencers, and interact with your target audience.
Participating in neighborhood events, working with nearby companies, and providing samples or discounts are examples of offline techniques that can help you develop word-of-mouth recommendations.
How can I get financing to launch my candle company in 2023?
A thorough business plan and financial forecasts are necessary to obtain funding for your candle company in 2023. Investigate your choices, including personal savings, bank loans, angel investments, and crowdsourcing initiatives.
In your business plan, emphasize the market potential, expansion possibilities, and profitability of your candle business for prospective investors or lenders. Your chances of obtaining the required money will increase if you can demonstrate a thorough understanding of your sector and a well-thought-out plan for growth.
To learn more on how to start your own candle-making business check out my Startup Documents here.
The information provided by CandleBusinessBoss.com ("The Site") is for general informational purposes only. All information on the Site is provided in good faith, however, we make no representation or warranty of any kind, express or implied, regarding the accuracy, adequacy, validity, reliability, availability, or completeness of any information on the Site. Under no circumstance shall we have any liability to you for any loss or damage of any kind incurred as a result of the use of the Site or Reliance on any information provided on the Site. Your use of the Site and your reliance on any information on the Site is solely at your own risk. This blog post is for educational purposes only and does not constitute legal advice. Please consult a legal expert to address your specific needs. Terms and Conditions.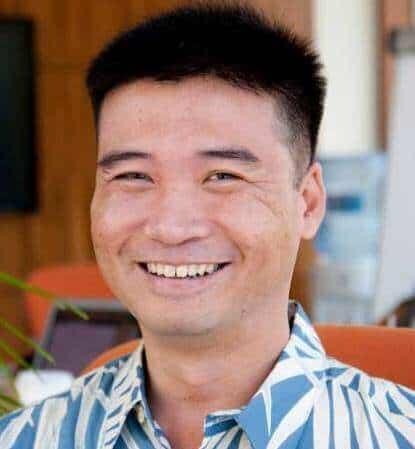 Meet Shawn Chun: Entrepreneur and Candle Business Fan.
I'm a happy individual who happens to be an entrepreneur. I have owned several types of businesses in my life from a coffee shop to an import and export business to an online review business plus a few more and now I create online candle business resources for those interested in starting new ventures. It's demanding work but I love it. I do it for those passionate about their business and their goals. That's why when I meet a candle business owner at a craft fair, farmers market, retail location or anywhere else I see myself. I know how hard the struggle is to obtain and retain clients, finding good employees all while trying to stay competitive. That's why I created Candle Business Boss: I want to help candle business owners like you build a thriving business that brings you endless joy and supports your ideal lifestyle.