Beginning a candle-selling enterprise can be an exciting and pleasing venture. However, in today's competitive market, it takes more than a wonderful product to achieve growth. It is necessary to employ strategic marketing strategies to stand out from the competition and attract consumers.
To start with, you should utilize effective marketing techniques such as social media advertising, influencer partnerships, workshops, discounts or promotions, visually appealing product photos, and personalized content to attract customers and enhance sales in your candle-selling business.
This article will examine the significance of employing efficient marketing strategies. Not only will these techniques help you reach a larger audience, but they will also help you establish a distinct brand identity that resonates with customers. Let's examine how each marketing strategy can contribute to the expansion of your candle business.
Social Media Advertising
Social media has revolutionized how companies today advertise their goods and communicate with potential clients. Candle-selling enterprises may now reach a large audience and increase brand recognition by using social media advertising. Websites like Facebook, Instagram, and Pinterest present special chances to promote your candles through eye-catching photos and videos.
You may efficiently target particular audiences that are most likely to be interested in your candles by using social media advertising. You may target your audience more precisely based on variables like geography, age, hobbies, and habits with advanced ad targeting choices. By doing this, you can be sure that your ads are seen by the proper audiences, who are more likely to interact with and buy your products.
Create fascinating and engaging content if you want your social media advertising initiatives to have the biggest impact. Use top-notch photos and videos to showcase the beauty and distinctiveness of your candles. Include images from everyday life to arouse feelings and assist potential clients in visualizing your candles in their own homes.
To create excitement and encourage user interaction, think about holding freebies or contests on social media in addition to your usual posting. This interactive marketing can enhance brand awareness, draw in new fans, and generate buzz for your candle company.
The impact and reach of your social media advertising can be greatly increased by working with social media influencers. Influencers with a sizable fan base in the candle or home décor area can help spread the word about and promote your brand. Increased brand visibility, product suggestions, and ultimately sales can be obtained by collaborating with influencers who share your business's values and have a responsive audience.
Utilize the platforms' analytics capabilities to frequently check the effectiveness of your social media advertising initiatives. You may use this information to evaluate the growth of your plans, spot potential areas for development, and make data-driven choices that will maximize your marketing efforts.
Influencer Partnerships
Businesses now use influencer marketing as a potent method to interact with their target demographic and raise brand awareness. Working with influencers who have a sizable fan base in the candle or home décor area can improve your brand's recognition and credibility dramatically.
When you collaborate with influencers, you have access to an interested audience who respects and values their advice. You may market your products to a highly responsive audience by utilizing their authority, originality, and impact. The endorsement of your business and products by influencers can inspire confidence and authenticity, which frequently results in greater brand recognition and, eventually, higher sales.
It's important to take their compatibility with your business ideals into account when choosing influencers to work with. Find influencers whose material appeals to your target audience and who genuinely care about candles or home furnishings.
In influencer collaborations, authenticity is essential because followers may easily recognize fake endorsements. You may build more significant connections by collaborating with influencers who are in line with the principles and aesthetics of your company.
Establishing clear objectives and expectations is crucial when working with influencers. Send the influencer a clear message about your brand and the important themes you want them to emphasize. Allow them creative license to represent your candles in a way that appeals to their audience while maintaining the integrity of your brand. Influencers can legitimately incorporate your candles into their material in this way, which makes the advertising seem natural and sincere.
Throughout the relationship, communicate frequently with the influencers and their followers. Respond to reviews and inquiries to further demonstrate your company's dedication to client happiness. Consider offering exclusive discounts or special promotions to the influencer's audience to entice their followers to test your candles.
Planning to launch your candle business but have no money on hand? Check out this article to learn how you can start your candle business with no money.
Workshops
Beyond exhibiting your craftsmanship, holding workshops for your candle-selling business has many benefits. Workshops give attendees an immersive and participatory experience that enables them to connect with your company on a deeper level. In these courses, you can instruct participants about the craft of candlemaking in addition to imparting your knowledge.
Participants develop a deeper understanding and respect for the complexities of candle manufacture by getting hands-on experience. They can discover various candle-making methods, experiment with various scents and colors, and even create bespoke candles. A greater link between your brand and customers is created through this engagement, which also develops a sense of connection and involvement.
You may develop your influence in the candle industry by holding workshops. You establish yourself as a reliable source of knowledge by imparting your knowledge and assisting participants as they make candles. This increases the possibility that potential clients will choose your brand over rivals by establishing trust and inspiring confidence in them.
Workshops also offer a useful forum for getting feedback and learning about client preferences. Participants can exchange ideas, preferences, and suggestions during the workshop.
This input can be quite helpful for improving your items, figuring out popular flavors or looks, or even coming up with new product concepts. You may better personalize your offers to match the demands of your customers by getting to know their preferences through direct contact, which will increase their pleasure and loyalty.
Workshops also foster a sense of belonging among participants. They provide an opportunity for people with similar interests to interact, exchange ideas, and build relationships. As participants spread their positive experiences with others, this sense of community and shared passion helps to further solidify the link to your brand.
Discounts or Promotions
In the candle-selling industry, implementing strategically timed discounts or promotions has been shown to work. Customers are motivated to take advantage of the unique offerings by these promotional strategies' sense of urgency and value. These tactics, whether they involve a temporary discount, a seasonal promotion, or a packaged offer, can encourage purchases and raise customer engagement.
The potential of discounts or promotions to instill a sense of urgency is one of its main benefits. You can encourage clients to make a purchase sooner rather than later by placing a deadline or providing a constrained number of discounted goods. Their decision-making process may be greatly impacted by this hurry, which may also result in fast sales.
Utilize a variety of marketing methods to communicate your discounts and promotions efficiently. Social media sites like Facebook and Instagram offer a perfect platform for showcasing your offerings to a large audience. Share eye-catching images or videos that stress the value that clients will receive while highlighting the discounted products.
Think about using email marketing campaigns to educate your current clientele and subscription base about the special savings offered. Make sure to underline the offer's limited availability as well as the advantages buyers will receive from utilizing the promotion.
Discounts and promotions help retain current customers while also drawing in new ones. Customers are more likely to become devoted patrons and possibly make future purchases at regular prices when they have a pleasant experience with your candles when they are on sale. Pleased customers can recommend your business to friends and family after having a good experience, which would increase the number of clients you have.
It's critical to strike a balance between luring customers and upholding profitability when implementing discounts or promotions. Make sure the discounted rates are still gainful for your company by carefully examining the promotion's costs. To make wise decisions about future discount methods, keep an eye on how the promotions are affecting your sales and profitability.
Visually Appealing Product Photos
The importance of excellent product photography in the digital world of e-commerce cannot be emphasized. Visually appealing photos are essential for drawing clients' attention and boosting sales when selling candles online. To display the beauty and distinctiveness of your candles, you must either invest in professional product photography or improve your photography abilities.
You may showcase your candles in the best possible way by using high-quality product photography, which brings out their texture, color, and packaging. You may capture the elaborate patterns, delicate details, and alluring characteristics that set your candles apart by paying close attention to the little things. By presenting these aesthetic components, you pique potential clients' interest and encourage them to learn more about your offerings.
Another important aspect of photography is consistency. Your brand identification will be strengthened and consumer trust will be increased by establishing a consistent visual aesthetic throughout your product photos. Customers can quickly recognize your candles when searching online resources or social media because consistency generates an instantly identifiable and memorable visual presence.
Incorporating lifestyle photos in addition to close-up product shots can have a significant impact. Candles are photographed in realistic environments like inviting living rooms, peaceful bedrooms, or opulent dining tables.
Customers can visualize your candles in their own homes thanks to these pictures, which pique their interest in the environment and mood they may produce. Lifestyle photos can give clients motivation and suggestions for incorporating your candles into their daily lives, strengthening their appeal and raising the possibility that they will make a buy.
Whether you decide to work with a skilled photographer or hone your photography abilities, it is imperative to put time and effort into taking excellent product photographs. Ensure that the colors and features of your candles are appropriately depicted in your images, which should also be well-lit and well-composed. Try using various perspectives, accessories, and backgrounds to build a composition that stands out visually and highlights your candles.
Learn some suggestions for your candle manufacturing business by checking out our article here.
Personalized Content Engagement
Personal interaction with customers is an effective method for creating a bond and encouraging brand loyalty for your candles. Making tailored content that connects with your audience is one efficient approach to accomplish this.
Whether it be through blog posts, emails, or social media interactions, customized content enables you to highlight your candle business knowledge and position yourself as a reliable information source.
It's crucial to create content that is specifically catered to the wants and needs of your target audience. Provide insightful information, pointers, and guidance to help them make the most of their candle experience by taking into account their concerns and potential inquiries about candles. You establish your authority and foster trust with your audience by providing pertinent and useful information.
Another crucial component of tailored content is encouraging conversation. Encourage your consumers to contribute their opinions, stories, and inquiries, and then interact with them directly in the comments or through direct messages. Show that you value their opinions and are dedicated to providing outstanding customer service by responding quickly and thoughtfully. You can build a feeling of community and make your consumers feel acknowledged and appreciated by encouraging open conversation.
It's critical to promptly reply to client questions or feedback in addition to producing personalized content. Prompt responses show your commitment to client satisfaction, whether you're answering a question, resolving a problem, or appreciating favorable feedback. Being attentive and responsive helps you establish long-lasting relationships with your clients by fostering both trust and loyalty.
A memorable and personalized experience for clients can also be created by adding personalized touches to your packaging or handwritten thank-you cards. These types of small acts demonstrate your sincere gratitude for their support and concern for their fulfillment.
Frequently Asked Questions
How can social media advertising benefit my candle-selling business?
Your candle-selling firm can benefit from social media promotion in several ways. You can use it to increase brand recognition, target particular demographics, and reach a larger audience. You may exhibit your candles and attract potential consumers with eye-catching photos and videos.
Furthermore, social media networks offer tools for analytics and ad targeting, assisting you in gauging the growth of your campaigns and making data-driven choices to maximize your marketing efforts.
Why are connections with influencers beneficial for my candle-selling business?
For your candle-selling business, influencer collaborations may be quite beneficial since they provide you access to a ready-made audience and allow you to capitalize on the authority and influence of well-known figures in the candle or home décor industries.
By working with influencers, you may take advantage of their enthusiastic fan base, raise brand awareness, and get product recommendations. You may build genuine connections with influencers' followers and enhance brand visibility and possible sales by selecting influencers whose beliefs coincide with your own.
In what ways may holding workshops help my candle-selling company?
Your candle-selling firm can profit greatly from holding workshops. Workshops provide you the chance to display the workmanship that goes into your candles, interact personally with potential clients, and offer a distinctive experience.
You build a stronger relationship with clients and encourage loyalty by giving participants the chance to learn about the candle-making process and make their unique candles. Workshops can also be used to get client input, learn their preferences, and gain knowledge about prospective product innovations.
To learn more on how to start your own candle-making business check out my Startup Documents here.
The information provided by CandleBusinessBoss.com ("The Site") is for general informational purposes only. All information on the Site is provided in good faith, however, we make no representation or warranty of any kind, express or implied, regarding the accuracy, adequacy, validity, reliability, availability, or completeness of any information on the Site. Under no circumstance shall we have any liability to you for any loss or damage of any kind incurred as a result of the use of the Site or Reliance on any information provided on the Site. Your use of the Site and your reliance on any information on the Site is solely at your own risk. This blog post is for educational purposes only and does not constitute legal advice. Please consult a legal expert to address your specific needs. Terms and Conditions.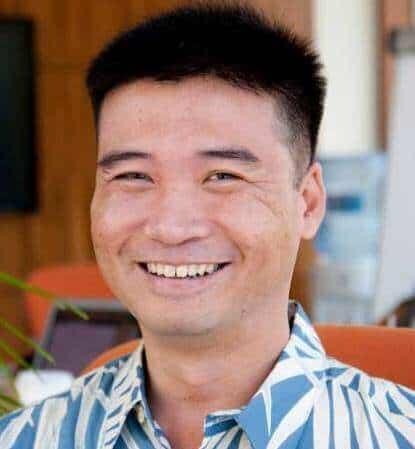 Meet Shawn Chun: Entrepreneur and Candle Business Fan.
I'm a happy individual who happens to be an entrepreneur. I have owned several types of businesses in my life from a coffee shop to an import and export business to an online review business plus a few more and now I create online candle business resources for those interested in starting new ventures. It's demanding work but I love it. I do it for those passionate about their business and their goals. That's why when I meet a candle business owner at a craft fair, farmers market, retail location or anywhere else I see myself. I know how hard the struggle is to obtain and retain clients, finding good employees all while trying to stay competitive. That's why I created Candle Business Boss: I want to help candle business owners like you build a thriving business that brings you endless joy and supports your ideal lifestyle.