It may seem daunting to start a candle business with no money, but with the right strategies and determination, it is entirely possible to transform your passion for candlemaking into a thriving and flourishing business.
To establish a candle business with no capital, you should acquire candlemaking skills through the use of free resources. Gather discarded objects. Sell your products online or at local markets. Cooperate to reduce expenses. Invest profits in expansion.
In this article, we will lead you through these necessary steps to start a candle business with no capital outlay. You can establish a firm base for your candle business. Let's plunge in!
Acquire Candle-Making Skills through Free Resources
Prioritizing developing your candle-making abilities is vital when starting a candle business with minimal money. The good news is that there are a ton of free internet tools at your disposal that may assist you in developing and honing these talents. Websites, instructions, videos, blogs, and forums specifically devoted to candle-making provide a wealth of knowledge, direction, and inspiration.
Use these resources to your advantage to master the basic methods for making candles. Start with the fundamentals, including comprehending the many kinds of wax, wicks, and smells. Learn about the ideal candle curing and storage temperatures as well as the ideal melting and pouring temperatures for wax. Learn about safety measures, such as how to handle hot wax, use dyes and scents carefully, and operate tools and equipment properly.
Making candles requires creativity, which is equally significant. Investigate various candle sizes, shapes, and designs. Try using different hues, scents, and additions to produce things that are distinctive and enticing.
Think about acquiring skills in layering, marbling, or incorporating decorative features into your candles. By expanding your creativity, you'll be able to provide a wide selection of candles that can accommodate various tastes and events.
Spend a lot of time and effort learning and honing these candle-making techniques. You may improve your skills, acquire confidence, and create high-quality candles that will please your consumers by practicing. As you become proficient in these abilities, they will serve as the cornerstone of your candle business, differentiating you from rivals and laying a solid platform for growth.
Keep in mind that creating candles is a lifelong learning process. Keep up with the most recent inventions, methods, and trends in the market. Join online candle-making forums, take part in conversations there, and ask seasoned candle makers for help. Creating a network of like-minded people may be a tremendous source of inspiration, encouragement, and knowledge exchange as you proceed on your candle-making adventure.
Improve your candle-making abilities by using free web tools, and you'll gain the skills and information required to produce amazing candles that clients will adore. A crucial initial step in starting your candle business with no money is to devote time and effort to honing these abilities. You will be well-prepared to advance and explore other aspects of starting a candle business if you have a strong foundation in candle-making.
Learn how a candle dropshipping business works by visiting our article here.
Gather Discarded Objects
Being resourceful and inventive is crucial when establishing a candle business on a shoestring budget. Finding abandoned materials and items that can be used again for your candle-making project is a useful tactic. As they say, "One man's trash can become another's treasure."
Start by asking friends, relatives, and acquaintances if they have any unwanted or surplus supplies for candlemaking. They may possess outdated candle wax, containers, molds, or even machinery that they don't require or don't intend to utilize.
People are frequently more than happy to donate these things because they would otherwise go to the trash. Expressing your gratitude and outlining your business goals will likely inspire them to give even more enthusiastically, so make sure to do so.
Local enterprises should also be investigated. Some businesses, like restaurants or event sites, could have candles that are either partially used or that have been thrown away and would be pleased to give them free. You can save money on new ingredients by melting these candles down and using the resulting materials again. Consider forming alliances with nearby companies and offering to routinely collect and recycle their used candles to ensure a consistent supply of free materials and promote sustainability.
Keep an eye out for places where individuals frequently give away stuff they no longer need, such as neighborhood bulletin boards, online ads, or social media groups. For instance, Freecycle organizations give people a place to offer and receive free goods in their local areas. Being a part of such groups can offer fantastic chances to find discarded candle-making supplies.
Finding these items requires creativity and resourcefulness, which is essential. Think outside the box and take unorthodox sources into account. For instance, you might find cheap candle holders, containers, or ornamental accents at garage sales or charity shops that can give your candles a special touch. Using materials that aren't often used to make candles and upcycling them can give your products a unique touch.
Lower the cost of your initial investment by searching hard for discarded materials and items. Adopting this strategy can make candle-making more ecologically friendly and sustainable while also saving money. Don't forget to show appreciation to people who support your business and share information about your sustainable practices, since these aspects can also appeal to future clients who appreciate eco-conscious companies.
Sell Your Products Online or at Local Markets
The opportunities for expanding your candle business without a physical store are more than ever in the age of digital marketing. Now that e-commerce and social media have become commonplace, you may create an online presence and present your handcrafted candles to a large audience.
Create an online store to display and sell your stuff first. There are several e-commerce platforms out there that offer tools and user-friendly interfaces to help you build an online business that looks good. Make use of eye-catching product photos, thorough product descriptions, and pricing details to draw in potential clients. To get their attention, be sure to emphasize the special qualities, aromas, and advantages of your candles.
Use social media networks to communicate with potential consumers and market your candles in addition to running your own internet business. Open up business accounts on well-known websites like Facebook, Pinterest, and Instagram.
These platforms give you a visual and engaging way to display your candles, share behind-the-scenes looks at how you make candles, and interact with customers through comments, likes, and direct messaging.
When using social media for business, consistency is essential. Post interesting and aesthetically pleasing content frequently that is consistent with your brand and appeals to your target market. To create excitement and draw in new clients, think about holding contests, freebies, or special promotions. Partner with influencers or micro-influencers in the lifestyle or home décor category who can help promote your candles to their attentive audience.
Don't forget about the potential present at regional markets or craft fairs in addition to the online market. By taking part in these occasions, you may create a physical presence in your neighborhood and communicate with potential clients there.
Create a booth that looks good and displays your candles in a captivating way. To give customers a chance to smell the scents for themselves, provide samples or demonstrations. Utilize these chances to get insightful client feedback, amass email addresses for future marketing, and establish contacts with other nearby artists or business owners.
Always keep in mind that developing an internet presence and taking part in local markets are complementary. Use your social media channels to spread the word about your forthcoming market appearances, create buzz, and encourage people to stop by your booth. To reach local customers, use geotags and hashtags that are specific to your locality.
Develop a presence for your candle business and reach a sizable consumer base by fusing the power of social media platforms, local markets, and craft fairs. Take advantage of the opportunities offered by the digital environment while capitalizing on the relationships formed through in-person encounters. You may increase your visibility, drive sales, and build a devoted clientele for your candle business by using a multi-channel strategy.
Collaborate to Reduce Expenses
When starting a candle business without any financial backing, collaboration can be important. You can access a network of resources and drastically save costs by partnering with other local craftsmen, crafters, or business owners. This cooperative strategy may result in several cost-saving opportunities, joint marketing initiatives, or even access to common facilities or resources.
Possessing the ability to pool resources and buy supplies in bulk is one of the main advantages of collaboration. You can take advantage of the strength of group purchasing by collaborating with other candle manufacturers or artisans in your neighborhood.
This gives you the ability to bargain for lower costs or benefit from supplier discounts for large orders. Sharing the expense of necessary candle-making supplies like wax, wicks, perfumes, or containers can greatly lessen each person's financial burden.
Collaboration offers chances for joint marketing initiatives in addition to supply cost savings. You can cross-promote each other's products and increase your reach by forming business relationships with other craftsmen or business owners who serve comparable target markets.
Think about planning joint events where you may display your candles alongside complementing goods, such as pop-up shops or collaborative seminars. This not only broadens your selection but also enables you to reach out to your partners' clientele.
Workspaces or tools that are shared can also be used for collaboration. If you don't have access to a dedicated workshop or particular equipment for creating candles, think about collaborating with other nearby companies or craftsmen who might.
Sharing a workspace can help you save money on rental fees, and sharing items like melting pots, pouring tools, and packing gear can help you avoid making an upfront investment in pricey equipment.
Explore local networks or sign up for online businesses or handicraft communities to locate possible colleagues. Attend local business meetups, workshops, or networking functions to meet others who share your interests and are willing to work together. Online communities and social media pages for handmade goods and small enterprises can also offer beneficial chances to connect and work with others in your field.
Check out this article to learn what you need to consider to achieve a greater profit with your candle business.
Reinvest Profits in Expansion
It is critical to practice financial restraint and fight the need to use the profits your candle business starts to make for personal expenses. Instead, give priority to reinvesting your company's income to foster growth and unlock all of its potential. You may make prudent investments that will support the long-term productivity of your candle business by properly investing a percentage of your earnings.
The purchase of more candle-making supplies is one of the main areas to think about reinvesting your profits. You might need to improve your production capacity as your company grows and demand for your candles increases. More wax, wicks, perfumes, and containers will enable you to efficiently meet consumer expectations. You can quickly complete orders and retain a steady inventory to meet demand by having a sufficient supply of resources.
Another smart investment to think about is packaging improvement. Your candles' presentation is crucial for drawing clients and making a good first impression. Spend a portion of your income on improving the packaging's quality, appearance, and branding.
Spend money on personalized labels, distinctive packaging, or eco-friendly choices that reflect the principles of your company. Your candles can stand out from the competition with attractive, well-designed packaging that also makes a positive impact on customers.
Reinvesting profits can also have a significant impact on your company's growth in the field of marketing. Spending money on marketing initiatives can help you reach a larger audience, improve brand recognition, and draw in new clients.
To increase your consumer base, invest in web marketing, social media campaigns, or partnerships with influencers. To display your products and interact with potential clients face-to-face, think about going to industry events, trade exhibits, or neighborhood markets. You may develop a scalable and sustainable customer acquisition strategy by continually reinvesting in marketing.
Reinvesting gains should be done with a long-term outlook in mind. Gradually set aside some of your profits for wise investments while juggling your desire for expansion with the need to keep a positive cash flow. Consider each investment possibility carefully, keeping in mind the possible return on investment and how well it fits with your corporate objectives.
You can progressively expand your activities and raise your profitability over time by carefully reinvesting profits. You will be better able to meet client expectations, improve customer experiences, and broaden your market as your company expands.
Striking a balance between investments and protecting your financial security is crucial. As a reserve for unforeseen costs or to meet personal financial requirements, set away a percentage of your profits.
Reinvesting profits is a tactical move that necessitates thorough strategy and judgment. Analyze your company's performance frequently, evaluate market trends, and pinpoint the areas where reinvestment can have the biggest impact. You can put your candle company on a path to steady development, profitability, and long-term productivity by reinvesting intelligently.
Frequently Asked Questions
Is it possible to launch a candle business without any funding?
Absolutely! It is possible to launch a candle business without any upfront cash. You can start a candle business without making a big upfront investment by using free online resources to learn how to make candles, gathering discarded materials, selling your products online or at local markets, working with others to cut costs, and reinvesting profits.
How can I learn how to make candles without spending any money?
You may learn how to make candles for free using a variety of online tools. Look for forums, blogs, videos, and tutorials that are all about making candles. These materials offer insightful advice on numerous methods, safety measures, and inventive aspects of candle making. You can become an expert candle maker if you put in the time and effort to acquire and practice these abilities.
Is a physical store required to sell my candles?
No, a physical store is not required to sell your candles. With the growth of social media and e-commerce platforms, you can sell your products online. To display and sell your handcrafted candles, create an internet store or use already-existing e-commerce platforms.
Utilize social media sites like Facebook, Instagram, and Pinterest to promote your products and attract a larger audience. Participating in neighborhood markets or craft fairs can also offer chances to sell your candles and make personal connections with customers.
To learn more on how to start your own candle-making business check out my Startup Documents here.
The information provided by CandleBusinessBoss.com ("The Site") is for general informational purposes only. All information on the Site is provided in good faith, however, we make no representation or warranty of any kind, express or implied, regarding the accuracy, adequacy, validity, reliability, availability, or completeness of any information on the Site. Under no circumstance shall we have any liability to you for any loss or damage of any kind incurred as a result of the use of the Site or Reliance on any information provided on the Site. Your use of the Site and your reliance on any information on the Site is solely at your own risk. This blog post is for educational purposes only and does not constitute legal advice. Please consult a legal expert to address your specific needs. Terms and Conditions.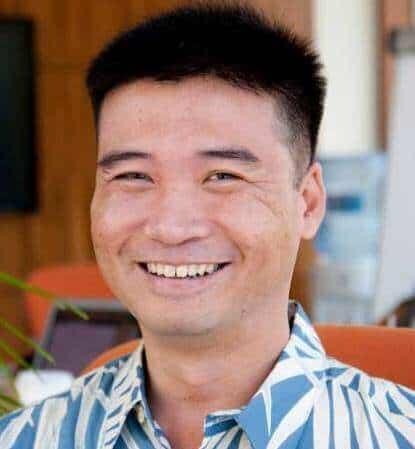 Meet Shawn Chun: Entrepreneur and Candle Business Fan.
I'm a happy individual who happens to be an entrepreneur. I have owned several types of businesses in my life from a coffee shop to an import and export business to an online review business plus a few more and now I create online candle business resources for those interested in starting new ventures. It's demanding work but I love it. I do it for those passionate about their business and their goals. That's why when I meet a candle business owner at a craft fair, farmers market, retail location or anywhere else I see myself. I know how hard the struggle is to obtain and retain clients, finding good employees all while trying to stay competitive. That's why I created Candle Business Boss: I want to help candle business owners like you build a thriving business that brings you endless joy and supports your ideal lifestyle.