Starting a candle making business can be easy, but there are some shortcomings that you may not consider as you move forward. How do you stop those from creating hiccups in your business? Know what to expect as you move forward!
Candle making business tips:
Plan ahead.
Know your product.
Know the legal requirements for selling your homemade candles.
Know your target demographic, no matter the type of candle you're creating.
Market on the right platform with your branding.
Whether you're looking at a physical shop or starting online with a website like Etsy, you can achieve success in your candle making business. Make sure you follow these tips as you develop your business, so you can avoid potential conflicts at the start of your business.
Plan ahead
Regardless of where you want your candle making company to go, you need to plan ahead and create a business plan. Your success can be easy if you have a plan moving forward. Ask yourself all the questions you may face as you create your business—what choices you may have to make, your business name, what legal structure you're considering, what inventory you may need, what finances you need, what products you want to sell. Knowing all of this ahead of time will only help to guide you as you make decisions down the road.
Planning ahead also involves making some business decisions right now. As mentioned, you should be considering your business structure. This includes making sure you have all the proper legal paperwork and insurance. This may be the time to enlist the help of a lawyer and an accountant as you start to move forward with your business.
Know your product
Whether it's your wax, your fragrances, or your colorants, you should know the type of product you want to create. There are many options for you to choose from when it comes to wax—an all-natural wax like soy or a synthetic wax like paraffin—and the wicks you choose depend on the type of wax you're using. Your fragrance oils also can come in all-natural or synthetic, and each one has its benefits—essential oils are longer lasting, but synthetic scents are stronger and more potent in your candles.
Knowing your product also includes knowing what your customer wants. If you find yourself in a niche that is focused on protecting the environment, you don't want to sell those synthetic paraffin candles. Instead, focus on creating candles with an all-natural ingredient list. This is where that plan comes in handy—you should outline your mission statement and what you want to represent as your business. Including this in your business plan can make justifying your later decisions much easier, down to choosing what kind of wick and what kind of wax you use.
Regardless of what you choose, find your ingredients and experiment with what you like before you start selling. If you find yourself selling candles that you do not like, it might be too late to turn back with your products—people know what to expect from your business at that point. Make sure you make that decision before you start selling, so your customer expects only the best from you—and it remains consistent.
Know the legal requirements for selling your homemade candles
While you might think it's pretty easy to put together a candle to sell, there are certain requirements you need to meet before packaging up your candle and shipping it to your customers. There are legal standards set aside for candles, due to their potential hazards.
Some of the requirements you have to follow include:
Using Imperial measurements on your candle labels.
Placing fire safety warnings on your candles that are not obstructed in any way and contain the word "WARNING".
Using containers that are rated for candles.
Making sure your candles' emissions are limited and smoke emissions are reduced.
Properly label your candles with your business information.
These standards are put into place by the ASTM International. Because most candle creators at this point are either large scale businesses or smaller sellers on sites like eBay or Etsy, these standards are easily followed by the larger businesses yet forgotten by the smaller ones. If you want to limit your liability while keeping your customers safe, consider familiarizing yourself with the standards set in place before you sell a single candle.
While you are looking up those standards, there are other legal requirements that you should consider looking into. While websites like Etsy do not require you to have a business license, it can still protect you in case of litigation. Your seller's permit, while it depends on your state, will allow the government to collect tax from your items, and business liability insurance can protect your business further. If you find yourself confused at this point, consider finding a lawyer to walk you through the process.
Know your target demographic, no matter the type of candle you're creating
If you want to make the most income out of your candle business, it's important to know who you need to sell to. Adults ranging in age from twenty to forty-four purchase the most candles, while it is usually women rather than men making those purchases.
In most cases, adult women are going to be purchasing candles that are marketed for stress relief, aromatherapy, and gifts. Consider creating your candles with these uses in mind for maximum profit. You should also consider what types of materials these customers may want. You may find that they want an all-natural candle, so a more toxic burning paraffin candle may not sell as well to this market.
It's also important to know when people are purchasing candles. According to data collected by the National Candle Association, 35 percent of candle sales happen around Christmas, while all other sales happen year-round.
Market on the right platform with your branding
Using that target demographic data, you can market directly to those people by using the proper social media platforms, and you can do it for free. By creating engaging content on the most popular social media platform for that demographic, you can draw people in without spending a penny on advertising.
What kind of social media platform are twenty- to forty-year-old women using? Consider checking out Instagram and Facebook. While many think that Facebook is a dying platform, it is still the most commonly used platform for older adults, and you can link your posts between it and Instagram, which is a younger platform. Don't try to reinvent the wheel—use what you know and keep consistent in your marketing.
You should also have a website, no matter where you start selling your candles. While this does incur a cost, you can do it for fairly inexpensively by using a website like Wix or WordPress to personally create your website. That way you can link to your shop and all your social media pages, making it a one-stop shop for your candle making business.
Your social media pages and website is key to showing off your brand—so make sure you have the proper branding. Pick a logo, fonts, colors, etc.—anything that will show off who and what your business is. By staying consistent across all those platforms, you can show that you're a serious business that looks to provide the best experience for your customers.
While you may find that the time commitment is high, the market can be a niche market, and you're doing your business all on your own, there are so many benefits to starting your own candle making business. You have the opportunity to make and sell candles any time you want, the business model is fairly simple, and the profit margin is high at 50 percent. You will also have room to grow, as customers very quickly become repeat customers. Don't be afraid to step outside of the box as you consider your candle making business—people love to see new and innovative things, even in the business of candles!
Frequently Asked Questions
Are you required to have insurance to sell homemade crafts either online or in person?
No, it is not required to have insurance before you sell your products, however, it is important to have liability insurance to protect yourself. Some craft fairs and events actually require you to have some sort of liability insurance to even sell there.
What are the most popular candle scents that people buy?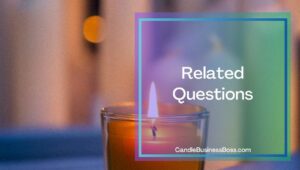 According to the Harlem Candle Company, the most popular scents sold in recent years include lavender, fir, vanilla, palo santo, pumpkin spice, peppermint, coffee, eucalyptus, sandalwood, and rose.
How much does it cost to start a candle making business?
If you are starting a small online business without a brick-and-mortar location, it will cost about $1,500 for all the things you need—inventory, a point-of-sale system like Etsy, and marketing. A physical location will require all those things, plus costs of rent, payroll, inventory, and more, possibly exceeding $31,000.
Looking to start your own candle making business, check out my startup documents here
Please note that the contents of this blog are for informational and entertainment purposes only and should not be construed as legal advice. Any action taken based on the information provided in this blog is solely at your own risk. Additionally, all images used in this blog are generated under the CC0 license of Creative Commons, which means they are free to use for any purpose without attribution.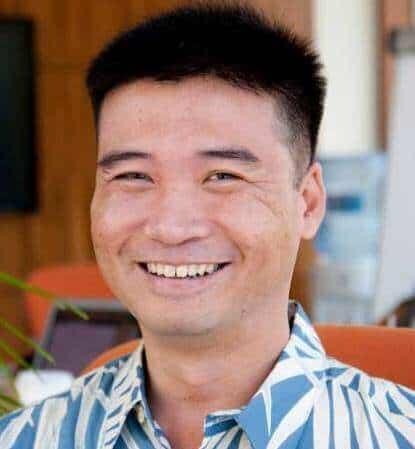 Meet Shawn Chun: Entrepreneur and Candle Business Fan.
I'm a happy individual who happens to be an entrepreneur. I have owned several types of businesses in my life from a coffee shop to an import and export business to an online review business plus a few more and now I create online candle business resources for those interested in starting new ventures. It's demanding work but I love it. I do it for those passionate about their business and their goals. That's why when I meet a candle business owner at a craft fair, farmers market, retail location or anywhere else I see myself. I know how hard the struggle is to obtain and retain clients, finding good employees all while trying to stay competitive. That's why I created Candle Business Boss: I want to help candle business owners like you build a thriving business that brings you endless joy and supports your ideal lifestyle.